Martin Fish developed his love of gardening as a child while helping in his Grandmother's garden; an old fashioned cottage garden that was full of flowers, vegetables, fruit, hens and laughter!
These days he gardens in North Yorkshire and fills his time offering expert advice, giving gardening talks, taking garden tours and working at the flower shows. He's a busy man and chooses to use Richard Jackson's Flower Power fertiliser, because he can use it on all of his garden plants. Flower Power plant food is a professional formula used by many experienced growers.
"Our garden in North Yorkshire is ¾ acre and I try to grow as wide a range of plants as possible both outside and undercover, including bedding plants, flowering pot plants, soft fruit, vegetables and many more! As a gardener, it's important to me that my plants are healthy and look good, although I still get my fair share of failures! I also want the garden and plants to be in good condition for the many groups that visit our garden over the summer months.
To keep feeding as simple as possible I've been using Flower Power fertiliser on everything that flowers or fruits and it's worked very well."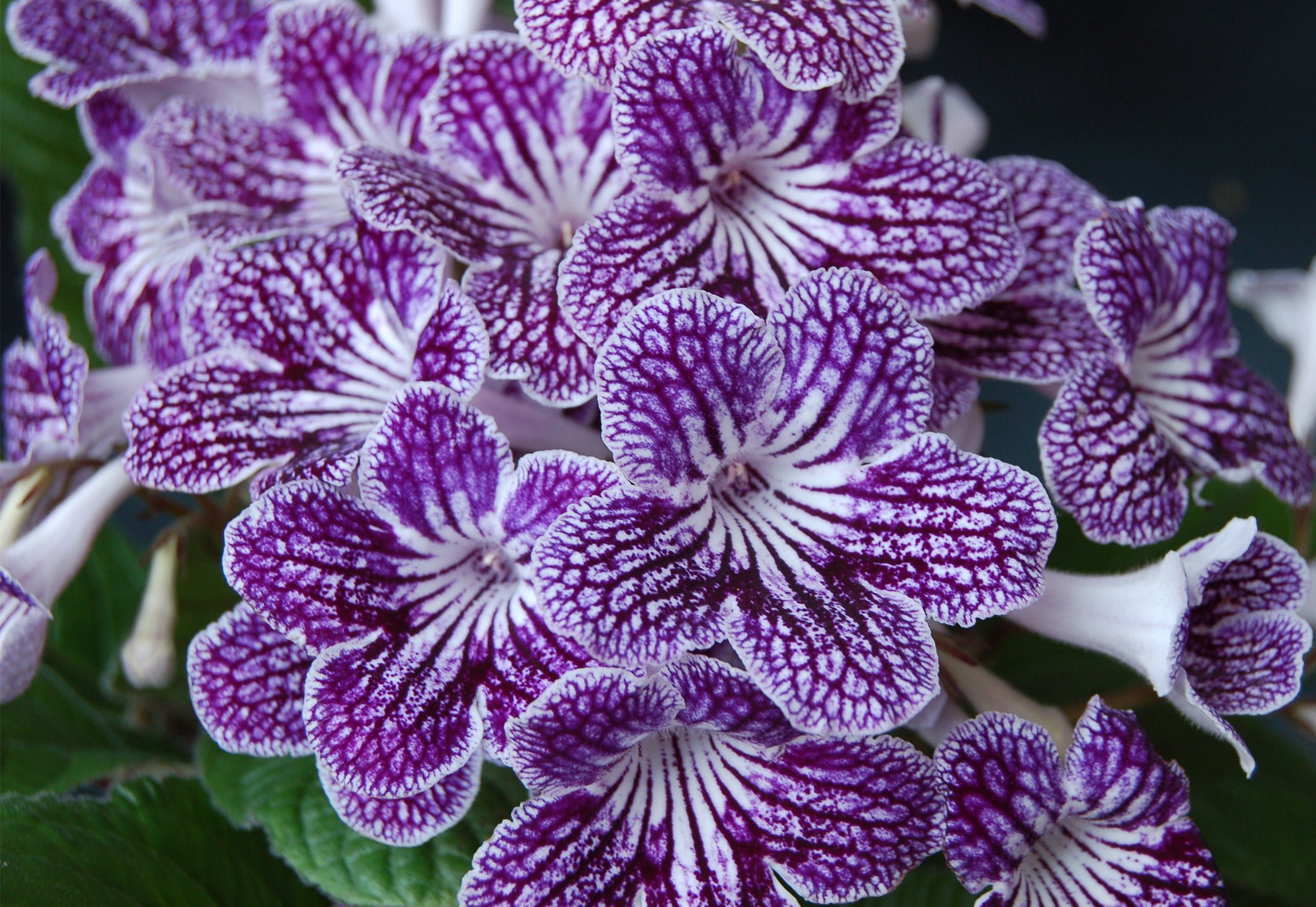 It's a great test for this professional formulation and is especially interesting when it comes to growing heavy feeding plants.
"In the greenhouse and polytunnel tomatoes, peppers, aubergines, strawberries and vines are all feed weekly once the fruits start to develop," says Martin. "I find the blend of major and minor nutrients in the fertiliser promote strong, healthy growth and the high potash element is perfect for encouraging flowers and fruits to develop."
Feeding Container Plants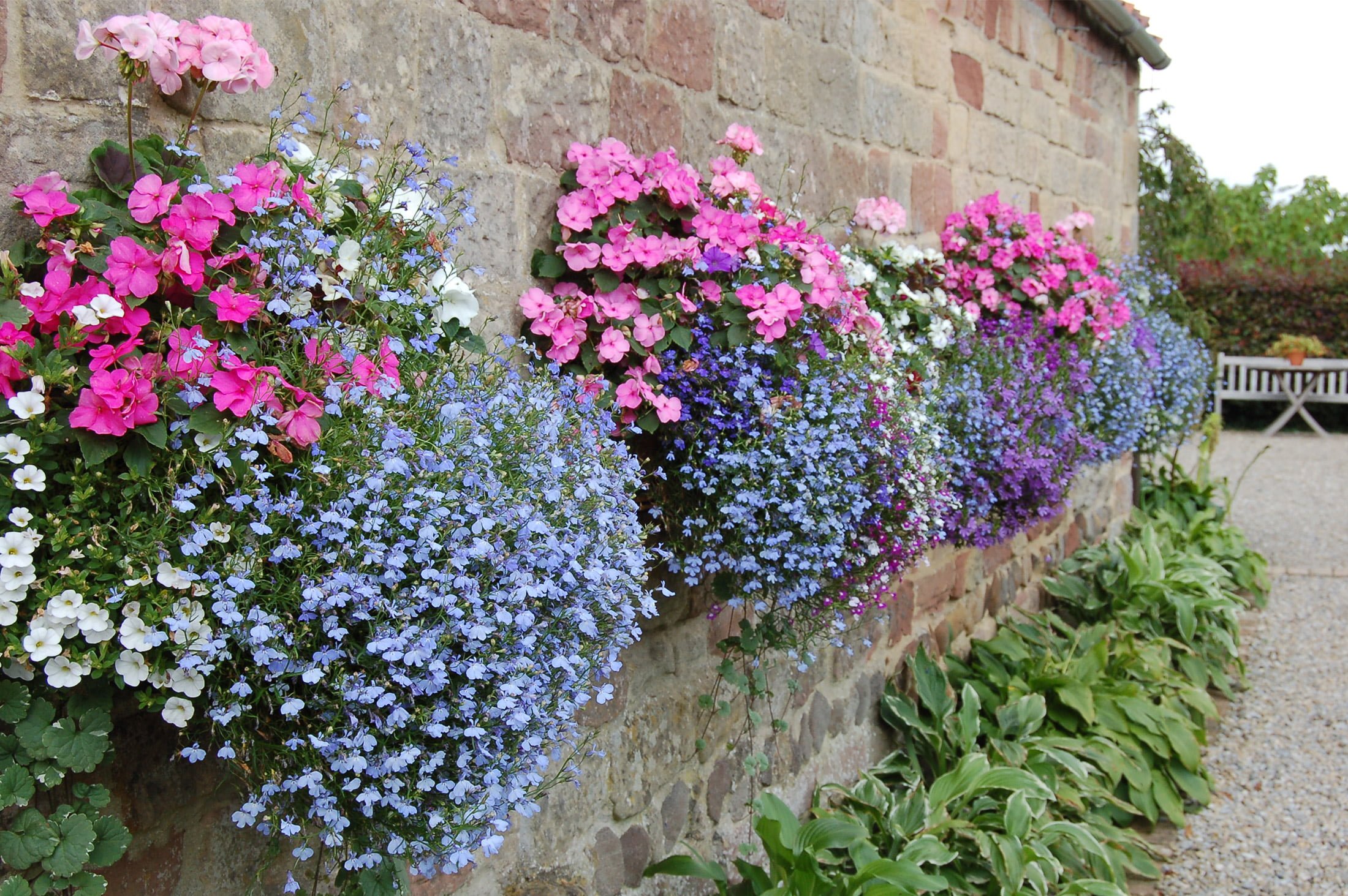 Plants growing in baskets and containers are totally reliant on the food available in the compost and the feed that gardeners apply to supplement. Using one premium plant food on everything saves time and keeps the feeding regime simple.
"I use Flower Power on my hanging baskets, flowering pot plants, agapanthus and just about anything that we grow in containers and again it has given us some excellent results," explains Martin.
"Plants growing in containers, plus the tomatoes and other veg growing in the polytunnel are fed weekly. For the tomatoes, I am sure that the weekly feed of Flower Power is the main reason why all the fruits ripen so well by the end of October. I don't like green tomato chutney so for me this is an additional bonus!"
Martin uses the soluble Flower Power that dissolves in water. A little goes a long way. "One of the great things about Flower Power is that the powder dissolves quickly in the water, so I don't have to spend ages stirring it."
Flower Power Boost
Once diluted the Flower Power nutrients are absorbed by the plants quickly, either via the roots or as a foliar feed if it is applied to their leaves. It's a great pick me up and ideal for giving plants an additional boost at different stages of growth. Martin uses Flower Power as and when his plants need it.
"I do use it occasionally in the veg plot on runner beans and courgettes to give them a boost when they are fruiting," he explains.
"And, I've also used it in the borders, especially when I plant new shrubs and perennials. I find that using a solution of Flower Power after planting really does help with establishment."
Pushing the boundaries
Gardening can be a challenge at times, so when you find something that not only makes your plants flower and grow better, but is also easy and fast to use, it's nice to share the message.
"I've been using Flower Power fertiliser now for the past few years and have always found it to be very good," says Martin Fish. "The growing season in the north is shorter than the south of the country, so I try to do all I can to ensure I get a good flowering display and my fruit and vegetables ripen before autumn and Flower Power certainly helps."
With over 40 years of experience Martin Fish is passionate about all things gardening. Having worked in horticulture for many years Martin has a wealth of practical knowledge and garden expertise he is able to share with you.