At this time of year we are all desperate to get sowing and planting in the garden. But the weather can be unreliable and it is still risky. You can't plant out courgettes and marrows, sweet corn and tomatoes until you can be sure there will be no more frosts, but cabbages and their kin and some salads are made of tougher stuff. Lettuce are some of the first veg I sow in spring, beginning in March and then I continue to sow a few seeds until July.
Food and water
Lettuce are easy to grow in the garden and they are perfect for patio pots filled with multipurpose compost. Just keep them moist and give plants in pots a liquid fertiliser every week to keep them growing quickly. Fast-grown lettuce are sweet and tender – if they struggle and are grown without enough water and feed they can be tough and even bitter. However, they are one of the few vegetables that can be grown in partial shade so your partly shaded patio can easily become a salad-growing factory, whether in a raised bed, border, patio pots or growing bags.
Easy to please
Lettuce seeds do not need high temperatures to germinate – in fact if the seeds are too warm it actually stops them from growing – so you do not need a heated propagator. Fill pots with compost and water it to firm the compost – no other firming is needed. Then sow the seeds onto this and very lightly cover the seeds with compost. Lettuce seeds germinate better if they have light so I cover them with perlite so the seeds are kept moist but they still get light. Once the seeds have germinated and are big enough to handle, carefully transplant them into cell trays and grow them on until they have four or five leaves and they are rooted well enough to plant out.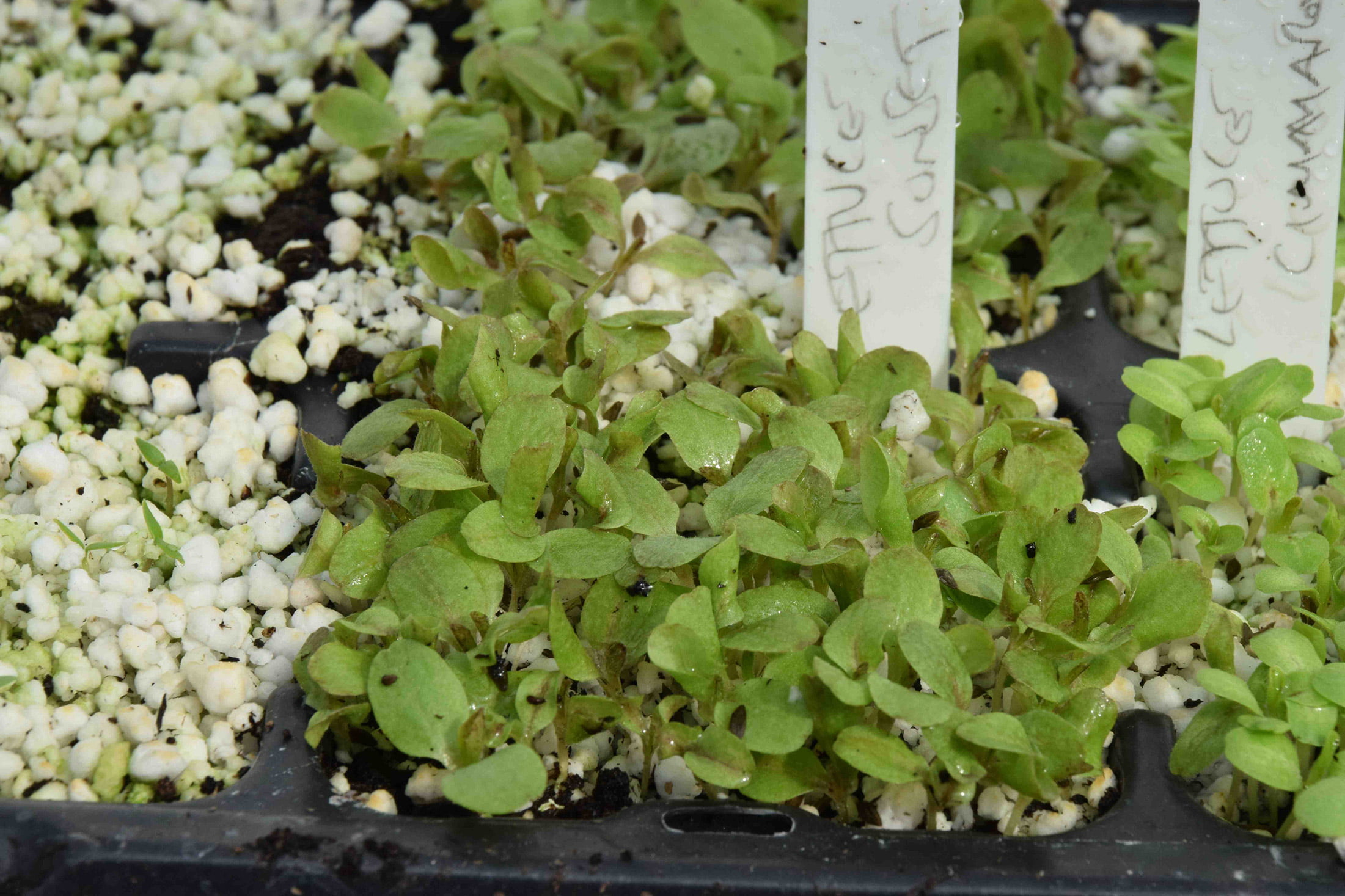 Planting out
You need to space them about 25cm apart to give them enough room to grow. Protect them from slugs and snails and be aware that sparrows may attack fresh young lettuce too. To get a succession of lettuce throughout the season you will need to sow a few seeds every three or four weeks. Of course you can eat a lettuce at any stage and do not need to wait for them to mature and 'heart up'. But any sowing will mature at more or less the same time so it is worth looking for packets of mixed seeds which will give you a range of different lettuce, with leaves from pale green to deep red, that mature at different times. Once we get into April and May you can sow the seeds direct into pots and beds and as the seedlings grow you can pull up the seedlings as baby leaves and leave the rest to mature to fully grown lettuce, or cut the leaves as cut and come again crops.