There are some plants that you might see in show gardens at Chelsea or fabulous private gardens that have an air of regality about them. Canna lilies probably fit into that category because they are real showstopper, centerpieces that add highlights to the border like rockets of colour and it's not just their flowers that are fantastic. They have amazing leaves too. You could be lead to believe that cannas are difficult to grow, but actually they are not.
Tropical look
Most people grow cannas to create a tropical look and feel to their garden. Whether it's to add an accent to a border, or to create a dramatic junglesque feel to your garden, cannas make the ideal plant. Choose a tall growing variety that has huge leaves and vibrant flowers. Immediately that shouts tropical, but you can achieve that effect so easily either by planting your plants into a rich, moist soil or even by placing pots of cannas already growing in situ. Cannas aren't frost hardy, which means they can't go out into the garden until the last frosts have passed, but you can grow them on in large pots and then place them onto the patio or into a gap in the border as soon as the weather warms up.
Fabulous foliage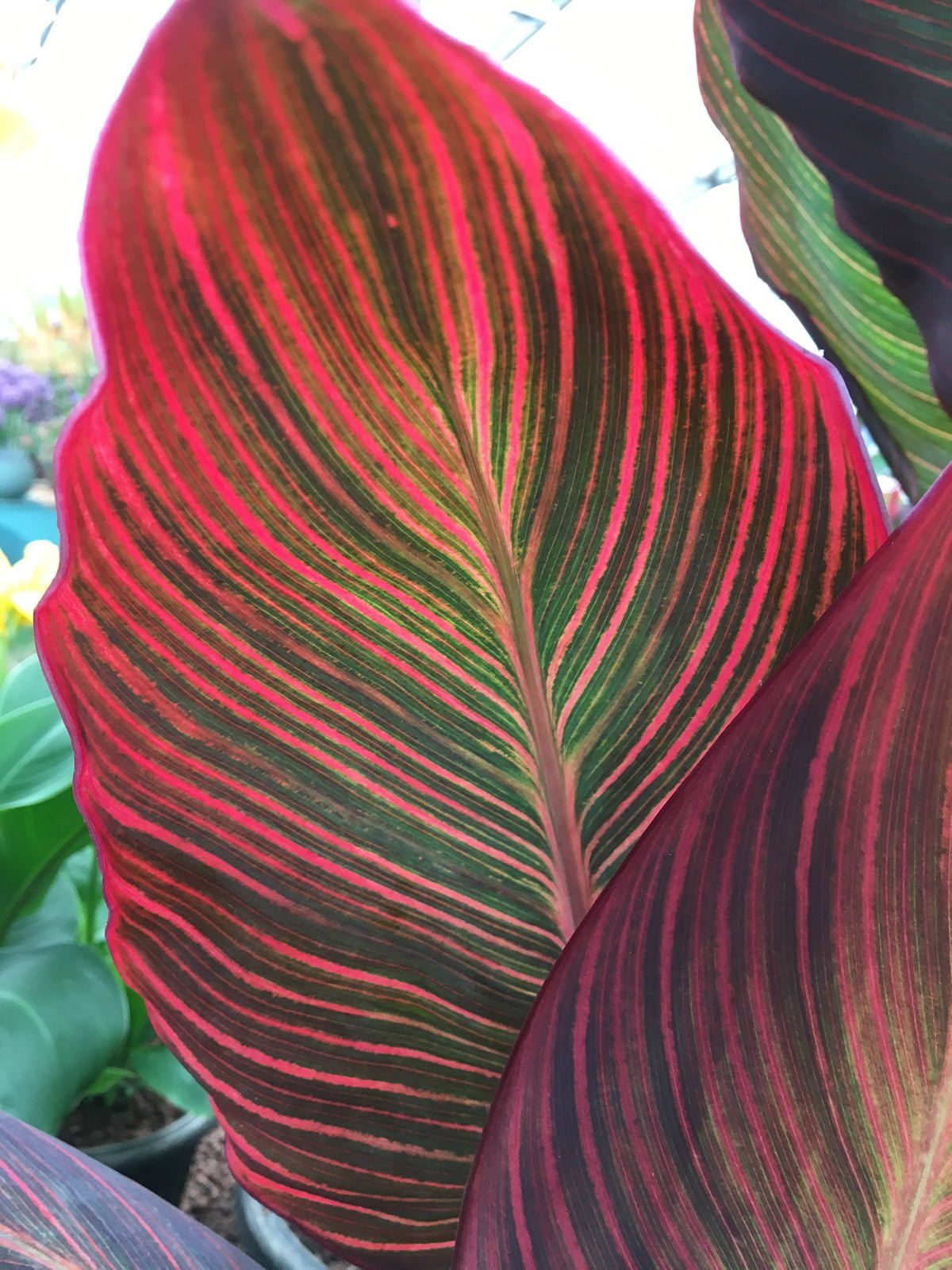 Cannas have large leaves that do resemble bananas (musa and ensete), but actually their leaves are just as exciting and tropical looking. Some have fabulous striations and variegations that light up in the sunlight. Others are a rich bronzy purple colour contrasting with the colourful flowers. Once you start growing them you will be hooked. Canna 'Tropicana' is an exceptional variety with amazing multi-coloured foliage. It makes an amazing garden statement and really stands out from the other plants. Canna 'Cannova' cultivars have amazing bronze foliage that looks just fabulous against its flowers, which can be red, yellow or orange depending on the strain. Look out for these varieties because they are tried and tested and regarded as the best cannas to grow in your garden.
Flamboyant flowers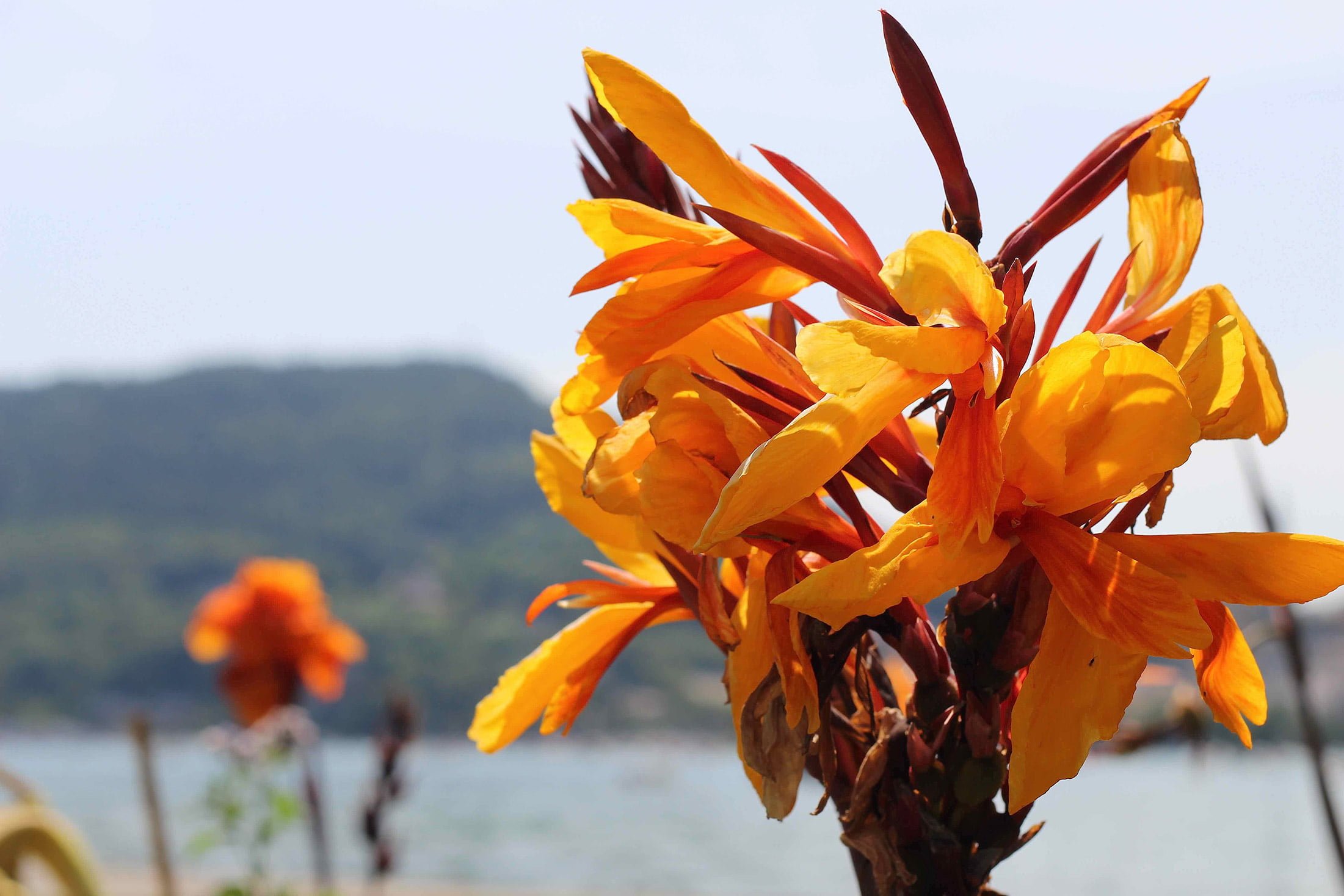 There aren't many plants that have amazing leaves and incredible flowers, but cannas tick both boxes, usually. I say usually because some cannas have large grassy green leaves a bit like bananas and that might not be your first choice. So buy named varieties from a reputable source to ensure that you get plants with fabulous flowers and fantastic foliage. Our current favourites are the Canna 'Cannova' cultivars with a choice of flower colour and the outstanding Canna 'Tropicana' that has orange or orange red flowers and foliage that will be the envy of your neighbours.
Easy peasy
As long as you remember that cannas aren't hardy there is no reason why you can't grow them in your garden. Treat them like your garden geraniums (the pelargonium kind) and use them as flamboyant garden bedding. Their bold foliage and showy flowers will immediately transform an ordinary corner into an extraordinary display. Grow them in a rich quality compost such as Richard Jackson's Multi-Purpose Compost and keep them well fed with Flower Power. If you aren't good at remembering to feed regularly then use the Flower Power Season Long plant food and mix it into the compost. Keep your plants out of the midday sun by positioning them in semi-shade where possible. If you grow them in pots and containers you can bring them into a frost free greenhouse or shed for the winter, keep them almost dry until spring and then start to feed and water from March when they start to grow.