Not everyone has hours to spend in the garden. It's not always easy to make the most of the time that you have.
I'm extremely lucky to have been able to retire at the age of 51 and take up gardening. Many of my readers will not have had that luxury but may want to maintain a nice and tidy garden.
To improve your plot, it's always best to start with some quick fixes and 'easy wins' that instantly make your garden look its best. In my experience, this will give you the motivation to tackle the longer-term tasks. There's nothing like seeing results to spur on a gardener to bigger and better things! Trust me I've been there and know it and look where I've ended up!
Here are a few of the quick fixes I've picked up over the intervening years that might help you!
Achievable in 5 – 10 minutes
Bring your plot alive with wildlife: Place a bowl, suitable container or sculpture out for birds to use as a birdbath and keep it clean and refreshed with water. Hang a bird feeder outside, where you can see it from the house to be able to appreciate the birds that come to use it, top it up every few days. Always keep it clean.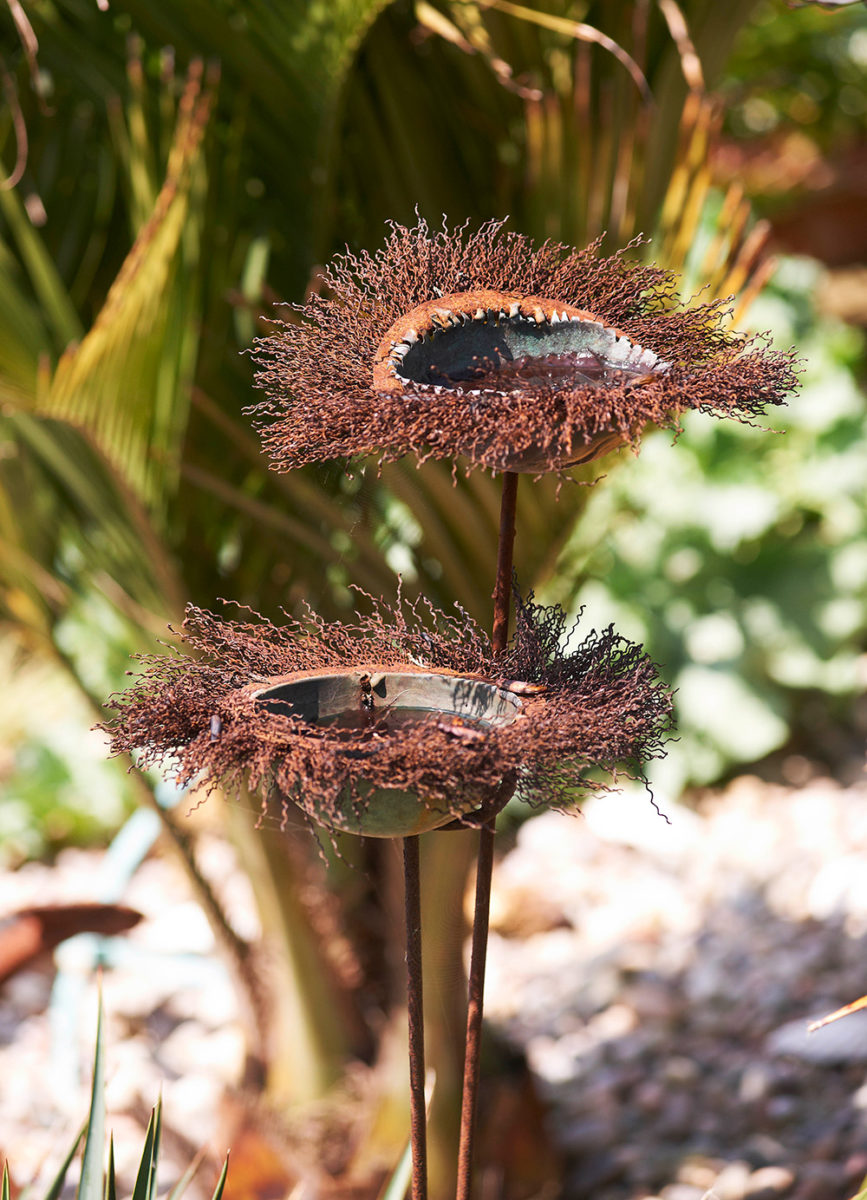 5 minutes of madness: Be ruthless if you have plants that aren't making their mark. Think back to last summer and autumn, then bite the bullet, lift them out and you will have improved your garden instantly. Just like food, every plant has a sell by date and when you've replaced it with a healthy new plant, you'll wonder why you put up with the old one for so long!
Clean containers: Grab a bucket, fill with warm water and a little ecological detergent, grab hold of a small brush or sponge and clean the outside of your patio pots. You'll be amazed what a difference it makes; it will show off your prized pot plants to perfection.
Achievable in 15 to 20 minutes
Re-invigorate your containers: Grab a trowel or similar or even an old spoon from the kitchen and lift off the top 5cm of compost from established plants in containers. By doing this you will remove any weeds, moss and dead leaves. Next up, replace with a layer of fresh compost or a bark chip and then water the plant. This gives an instant new look.
Instant colour impact: If you have freshly planted containers, there may be lots of bare compost to see, while you wait for plants to mature. Why put up with the empty scene? Instead fill gaps with temporary colour by planting violas or primroses. These tough and brightly coloured plants will provide colour for as long as you want them to.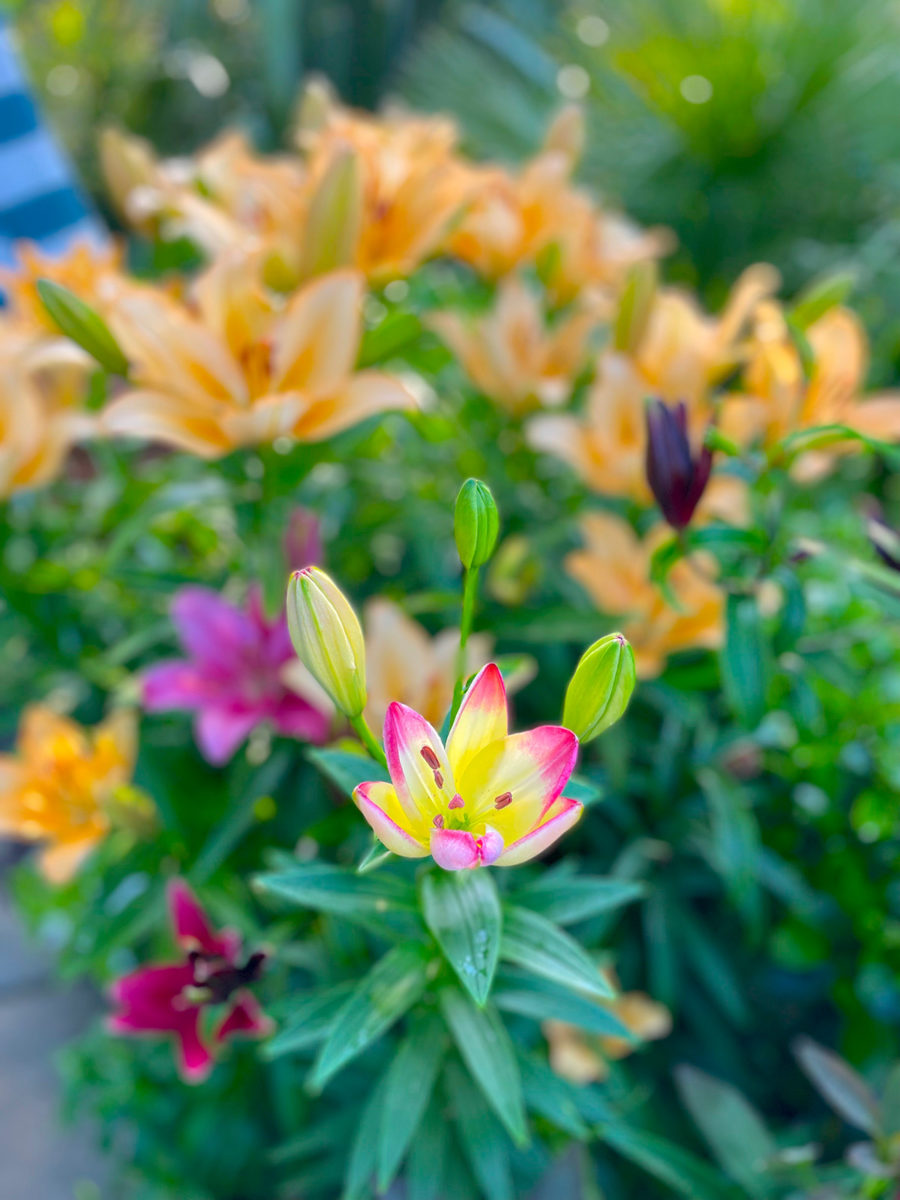 Plant some new bulbs: February is a good month to plant two types bulbs in particular, lilies and eucomis. Lilies have some of the most recognisable flowers. Plant them any time from autumn to spring in a sunny spot, in rich, well-drained soil, around 15-20cm deep. If you have heavy, wet soil, you could try planting the bulbs in containers, to create a vibrant display. The exotic pineapple lilies (Eucomis) bulbs are usually planted in spring; however, it's not too early to plant them in pots and containers. If planted in well-drained soil, the bulbs should be hardy to around -6ºC. Plant the bulbs 15cm deep in pots for an impressive summer display, or if you like, plant them out in the border once actively growing, after the last frosts.
Achievable in half an hour or more
Smarten your shrubs: Removing lower branches from trees and shrubs (sometimes called 'crown lifting' I'm told) can make them look so much better. It can improve their shape, make them look 'cleaner' and also help air circulate around the plant as well, as creating opportunities to plant underneath them. Check for branches that are touching the ground or interfering with the shape of your plant and remove them back to their source. This is a task I often fulfil in my small garden as it helps make it seem much bigger somehow. Apply the same trick to low growing hedges too. The Grisolina littoralis, either side of the central path at Driftwood (see main image) always looks better once smartened up!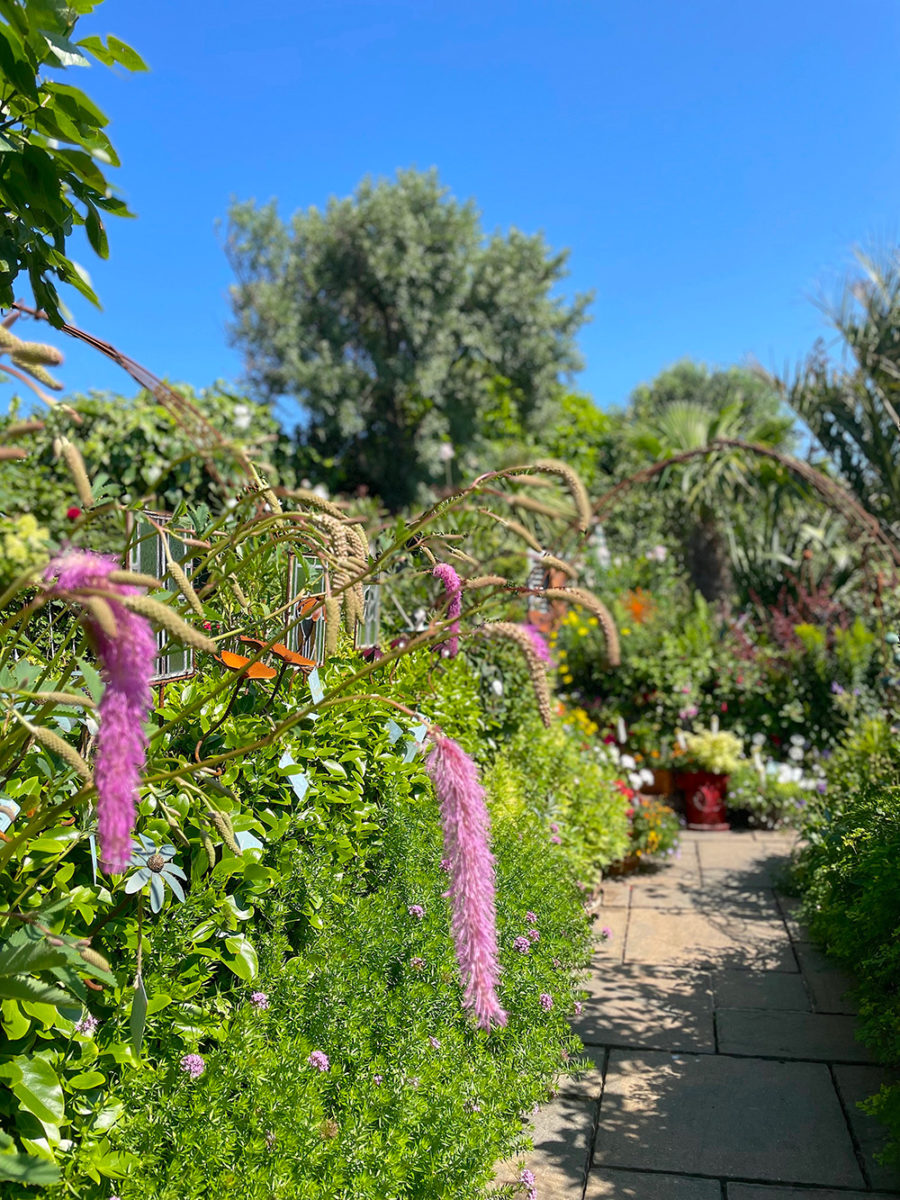 Create a planting hotspot: Over the years, I've realised that if you add plants in threes, you can certainly create more impact. Take a trip to the garden centre and be bold by buying three of the same plant rather than three individuals. This works best for herbaceous plants such as hardy geraniums and achilleas. Groups of plants often have a lot more impact in the garden than single plants. Put the three plants together to make a large display or plant them along a border to create a continuation of colour. It's simple but effective like these Phuopsis 'Pretty Pink' the length of the path beneath the Sanguisorba 'Lilac Squirrel'.
A touch of paint: It is quite amazing what a difference a quick coat of paint can make to either buildings, furniture or raised beds in the garden. Many people comment on the shade of green I've chosen for my summerhouse and a wooden bench, both painted sage green. It is a gorgeous colour to set plants against! The succulents, in particular, look quite stunning next to the side of the summerhouse.
Whatever you decide to do, enjoy!