What sort of gardener are you? Are you one that enjoys being surrounded by plants and has little care for what they're called? Or, are you someone who simply can't enjoy a plant without knowing its name? I sit somewhere in the middle.
I look after Stockton Bury Garden in Herefordshire with my uncles and being open five days a week I know all too well how hard it is to get plant labels right. Visitors often share their disappointment that not all our plants are labelled. However, plant labels are far more complicated than many may first assume. To label the thousands of different plants in our four-acre garden it would be a full-time job as with each month the borders change. Also, we don't always know the plant name. Some of our roses were planted decades ago and the name eludes us. Stockton Bury, as with many open gardens, was created as a private garden so note taking and plant lists were not a priority at the start.
Visible and invisible
If we did decide to label the perennials in the borders the size of the labels would have to be huge as they would soon be swallowed up by billowing displays of flowers and foliage. Before long the garden would change from a relaxing space to one littered with words, rouge labels and little paths through borders where visitors have walked through to read a label at the back of a border. Arming visitors with binoculars isn't something I have considered!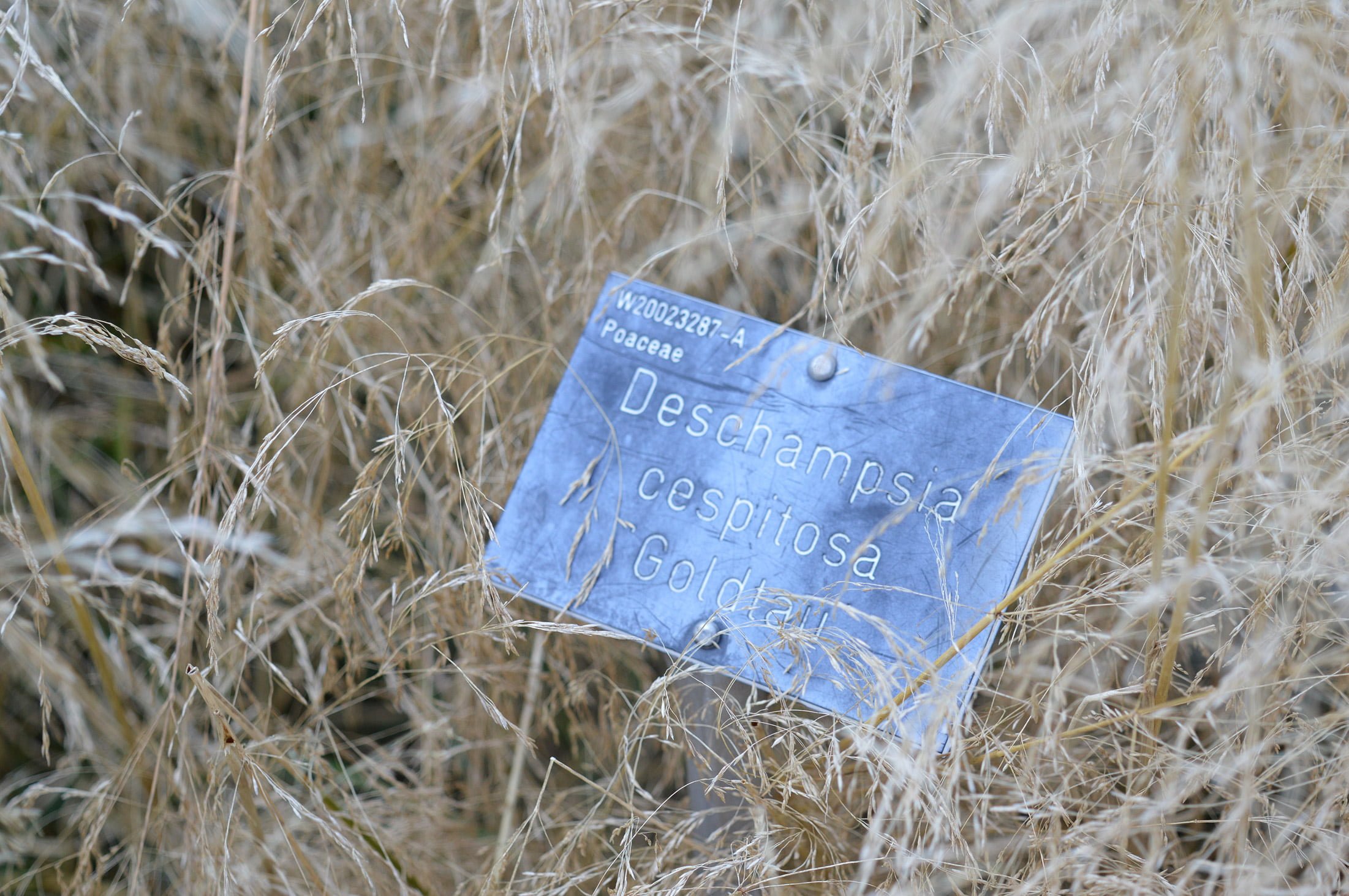 Having tried to label key plants I can report that labels in trees are easily pruned out in winter, 'borrowed' by visitors eager to buy the plant or are lost in amongst the foliage. The wooden label I put on our enthusiastic mulberry tree last year is now so well hidden in the tree that it would be like finding a needle in a haystack. I also suspect that by now the pen has faded. Can you imagine the disappointment of our guests when they realise that their search for a label in this tree has resulted in a mulberry stained outfit!
It's fair to say that the RHS gardens get their labelling right in many places. These gardens have been designed as a gallery of plants and they have the staff and technology to constantly monitor the labels. However, I am sure it is still a huge challenge for the gardening teams.
Labelling at home
I would suggest that gardeners who want to keep records of all their plants avoid littering the garden with too many plastic, metal, or wooden labels. These will fade or snap over time and are often pulled out by birds.
However, greenhouse and potted plants are easy to label as are roses at the front of borders.
If tending a small garden, draw a rough plan of each border and list the plants below. Or, make a mini filing box divided by border or area and add a card for every plant. When you add a plant simply add a card and if you lose or move a plant move the card.
I have decided to take photos of plants through the season, label them and present them as a rolling slide show in our garden entry area. This system is being met with positivity but will take a few years to complete. Organising printed plant photos in a folder would work just as well.
One final word from one gardener to another – if you are labelling write the Latin name because common names only cause confusion.