To tidy up the garden in autumn, or not to tidy up the garden in autumn, that is the long, drawn-out question for many gardeners. Whether 'tis nobler in the mind to suffer leaves all over the paths and lawn, or to take the garden vac against them!
Many of us gardeners are a bit fanatical about sorting out the garden in autumn, cutting back everything to within an inch of its life so everything looks totally spick and span before "putting it to bed" for the winter. Not that the garden should ever be put to bed – there's still three months of enjoyment you can have out there during the winter months! But, whatever your feelings about the autumn tidy up, there is one job that does need getting on with – clearing away all those fallen autumn leaves.
Collect those leaves
While deciduous trees and shrubs look fabulous in the garden, when all those leaves fall to the ground when temperatures drop, the cost of their brilliant displays is the mounds of dead and rotting leaves they leave behind. If allowed to lie where they fall, they can make the garden look untidy, become a dangerous slip hazard on paths and other hard surfaces, cause damage to underlying plants and the grass in the lawn, and make fabulous hiding places for overwintering plant pests and diseases that'll attack your plants again the following year. So, they do need collecting up.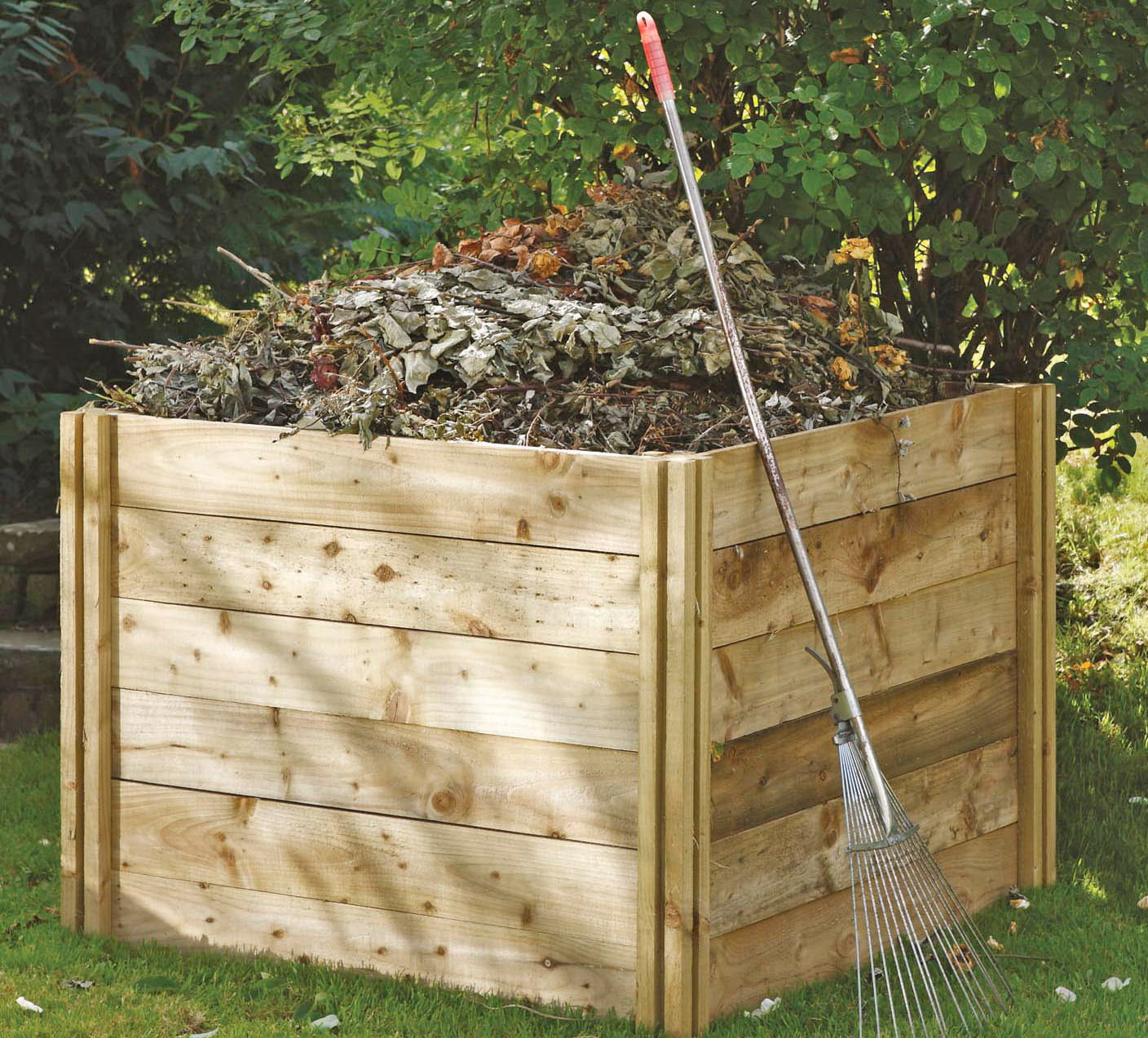 While using a soft-tined leaf rake to gather them all together will help burn off some of those extra carbs and help build up a six pack, you may need an easier form of attack if you have tons to clear away – or have physical problems raking. If you are looking for a new leaf rake, then check out my tried & tested and Best Buys as featured in my article in Garden News magazine.
To blow or vac?
I've never understood why people use leaf blowers. They just blow the leaves into piles – often blowing away again in windy weather – before having to collect them up and bag them. It doesn't make sense to me. Garden vacs, on the other hand, are a much better bet. They blow as well, but in their vacuum mode they suck up all those leaves, making it far quicker and easier to collect them all together and deal with them. Most also shred the leaves as they collect them, reducing the space they take up and helping them to rot down more quickly.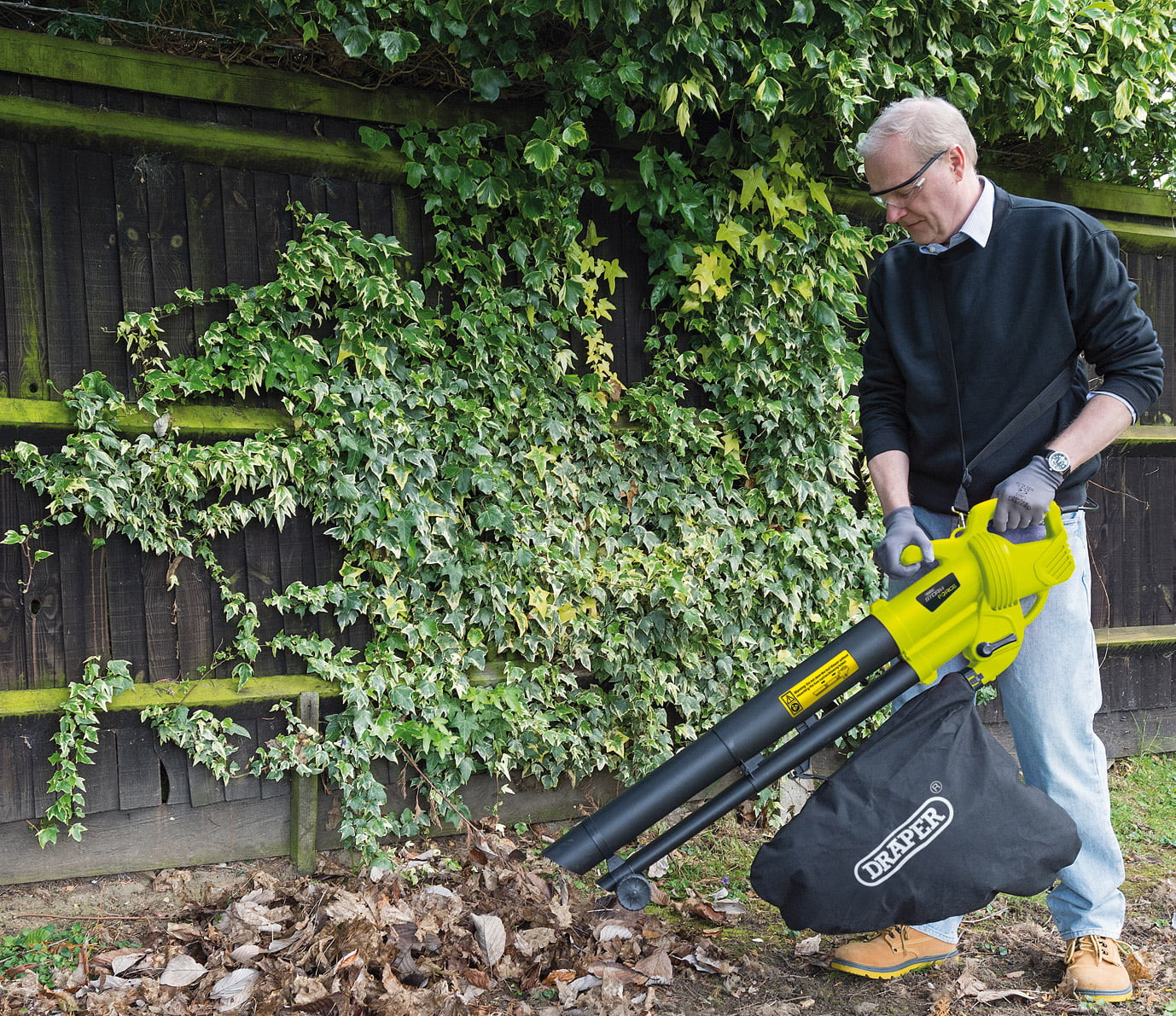 Another quick and easy way to collect leaves on the lawn is to use your lawnmower with the blades set fairly high. This not only collects them, but shreds them too. And if any grass is cut this helps speed up the rotting down process.
Rot them all!
Once you've collected all those leaves, what do you do with them? Well, certainly don't throw them away as they can be used to make a valuable garden resource – called leafmould. This is a brilliant "compost" for use in improving your soil, planting and mulching. Some plants truly love it above anything else as a planting compost – such as woodland plants – and I especially use it for witch hazels (hamamelis), for example. While they can be added to your normal compost heap or bin, as tree leaves rot down slowly, it is better to make a separate leafmould heap.
Or, if you don't have space for a heap, put them in a plastic bag, such as a bin liner or an old compost bag. Moisten the leaves if they're dry, pierce the bag to make a number of breathing holes, tie the top loosely and then simply hide the bags out of sight around the garden and leave them for a year or two.
If you don't want piles of black bags cluttering up the garden, you can buy more ornamental hessian bags for the purpose. Do you need to bag them? Not necessarily. If you don't have room for a leafmould heap or somewhere to hide the full bags, you could just sweep the leaves – providing they don't carry any plant diseases – under the branches of shrubs. Here they'll make a useful mulch and will rot down of their own accord (albeit more slowly) and add valuable humus direct to the soil. Neat and tidy freaks don't always like this approach. A few piles of leaves in out-of-the-way places – under hedges, for example – can provide valuable shelter for overwintering wildlife, including hedgehogs. You can watch Richard's video on making leaf mould below: