For the last 10 years I have been opening my garden to the public through the National Garden Scheme and for other charities, notably Macmillan Cancer Support. It is critically important for me to have all my bedding plants in situ, but more importantly blooming, by the time I open on 1st June. The one question I am always asked by visitors is, do I grow from seed. To be honest, I don't think I have the patience to do that! I know there will be many readers who grow their own annuals from seed. I regret to say, bearing in mind I came to gardening late in life and have a definite lack of available space in the garden and greenhouse, my passion is for an instant impact plant.
Instant impact
I have an idea of what I want a corner of the garden to look like and I want it to look like that tomorrow! Consequently, I confess that I rely on others to grow for me and usually buy annuals from three sources. The first is a bulk purchase, generally at the start of May. I can get these from a local wholesale nursery that has been providing plants for Eastbourne seafront for many years!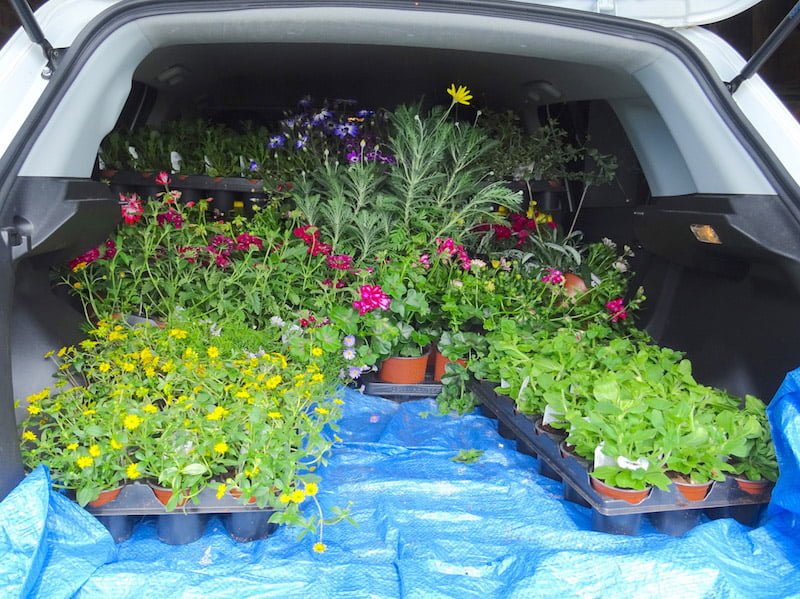 I never have a grand plan of what I want to buy, nor indeed an overall concept of how and what I want to plant. I visit the nursery, take ages to walk around and see everything on offer and make my choices based on what I see, deciding in my head how everything will look once planted up. In the last few years I have spent over £600 each season this way. The usual selection tends to include petunias, lobelia, osteospermums, geraniums and pelargoniums to name but a few. Once back home, I spend several days placing them and then planting them all out, in over 250 assorted containers. One such container is the large cow which was brimming with geraniums and lobelia last summer. The grey fibrecotta troughs look good with white bacopa trailing down and the old rusty metal basket looks lovely with osteospermums in it. Of course they look even better once the plants become established and the containers are less obvious.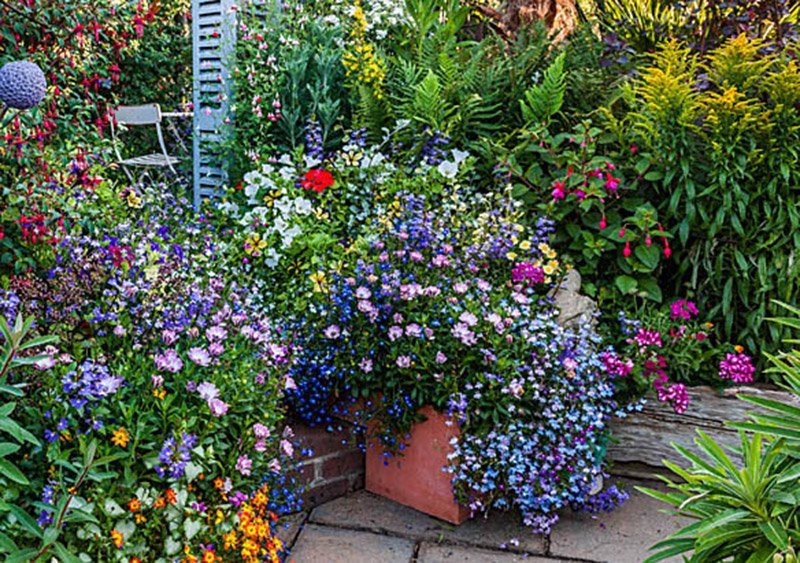 Mail-order
The second main source is online. I have been trialling plants for Thompson & Morgan since 2012 and generally select ten to twelve different plants from them; some annuals and some not. I usually go for the most interesting ones that will set the pots ablaze and get noticed by visitors. Recent plants to fit this bill and that have been much commented on are two petunias; 'Night Sky' and 'Amore' plus their calendula power daisies in yellow and orange.
I also tend to browse gardening magazines and online plant suppliers and suddenly come across something I've not seen before and decide I have to buy it and have a go. Very often social media posts identify plants I've not seen before and want to acquire.
Blaze trailing
My range of containers, from the fibrecotta cubes on the central steps and tiered troughs through to an assortment of circular terracotta pots means I tend to prefer plants that trail. While I can see the containers at the start of the season, I like the plants to tumble over the sides and conceal most of them as the season progresses.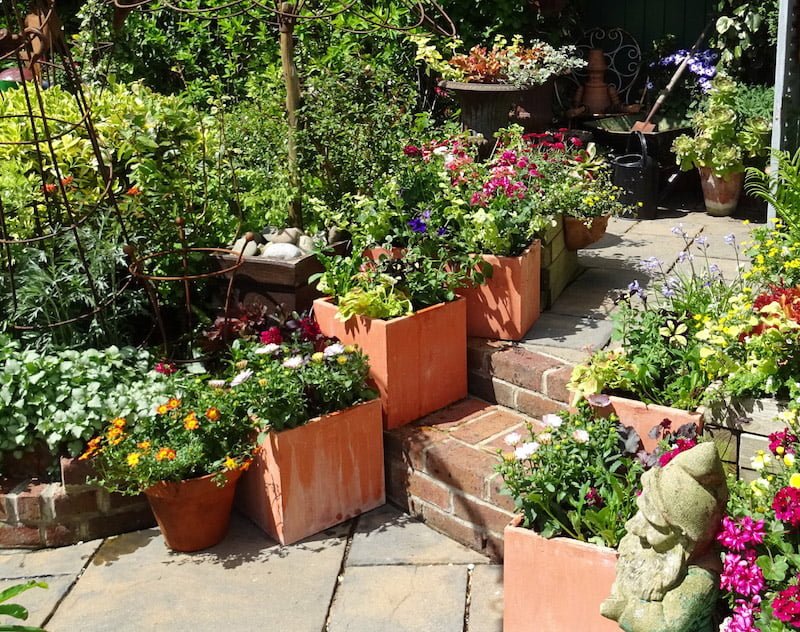 You'd be surprised how many visitors I find on their knees trying to ascertain how the plants are actually growing. I'm renowned amongst some of my regular visitors for mixing things together that they might not have thought of. I'll try anything once! Go for it yourselves this summer and if you need more inspiration come and visit our garden at Driftwood by sea.