Spring flowering bulbs are nature's answer to fireworks. Carefully take them out of the box, plant them and stand well back. In a few months time they'll explode into life, filling your garden with a breathtaking display of colour, rather than marking the end of a long winter with a forgettable fizzle.
What to grow
Head to a garden centre, nursery or shop online, and you'll find loads of tempting varieties, from well-known species like tulips, alliums, grape hyacinths, hyacinths, fritillaries and crocuses, to lesser known types, such as camassia, chionodoxa, oxalis, pushkinia, squills and brimeura. Daffodils are undoubtedly the most popular clan, with thousands of different ones available in the UK.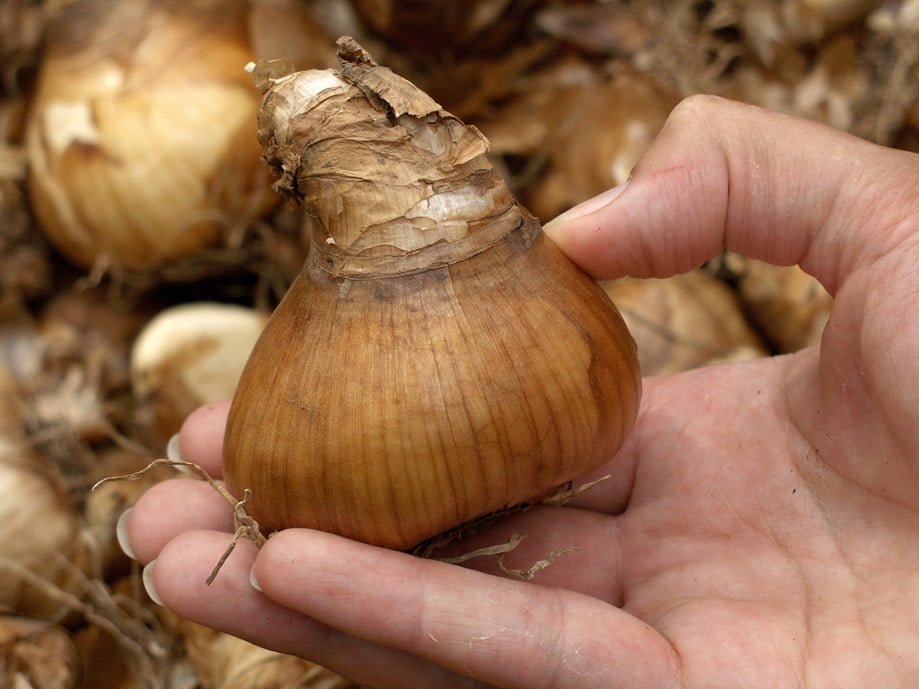 When to plant
Avoid planting bulbs in late summer if the ground is dry or rock solid. Most fare best if set in soil between September and October, when the soil is still warm yet moist after some autumn rain. Planting tulips in November reduces the risk of tulip fire, a fungal disease that causes plants to wither and prevents flower buds from opening.
How to plant bulbs
As a general rule, bulbs need to be planted at a depth between two to three times their length. A trowel is fine for digging holes if you've only got a handful, while a long-handled bulb planter makes light work of larger numbers. If your soil is on the heavy side, add some sharp grit to the base of holes to improve drainage.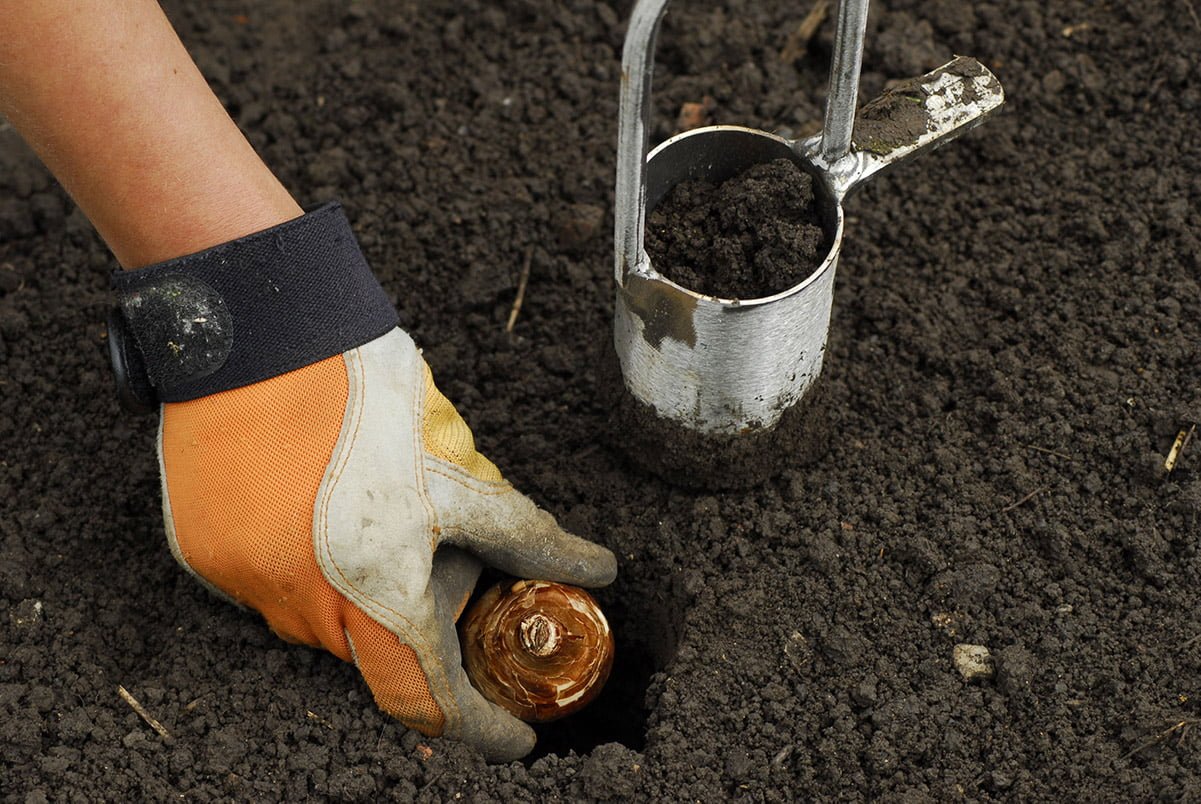 Where to plant
Spring bulbs are an incredibly versatile group – there are ones suitable for filling gaps at the front of beds and borders, and for growing in gravel gardens, rockeries and under deciduous trees and shrubs. For maximum impact, plant in groups of six or more. By picking varieties carefully it's possible to have a succession of colour from late winter until at least the end of May.
Compact forms are perfect in containers filled with multi-purpose compost or bulb fibre. After planting, outwit foraging squirrels by placing a sheet of chicken wire over the top, folding down the sides to keep it in place. Remove once shoots poke their way through the mesh. For a long season of interest, try 'lasagne planting' in pots, setting several different bulbs in layers.
Naturalising in grass
A great way of displaying bulbs is to naturalise them in grass. It's important to choose early flowering varieties as once the flowers go over, plants will need to be left to die back naturally before mowing can start. Among the most suitable are daffodil 'Jack Snipe', snake's head fritillary and Crocus tommasinianus.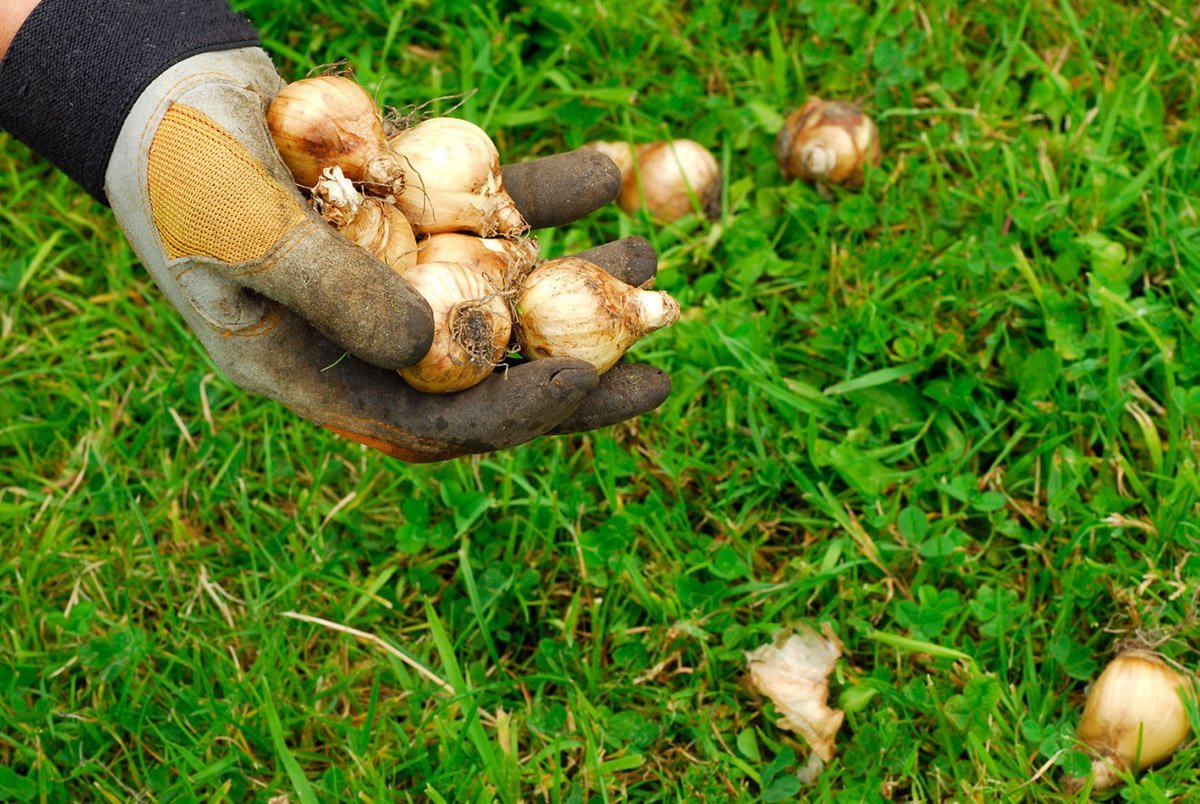 Naturalising bulbs in the lawn is a simple process. Simply drop a handful of bulbs from waist height and plant where they land for an informal look. Use a long-handled bulb planter to remove a core of soil, drop in a bulb and replace the cap of grass. Repeat in several areas for maximum impact.
Maintaining
Spring bulbs need little care after planting. In late winter, spend a few minutes fluffing up the soil around emerging growth with a fork or hand fork – winter rain can cause a crusty layer or cap to form on the surface, which inhibits drainage and can lead to rotting. Finish by giving bulbs a boost by working in some fertiliser granules.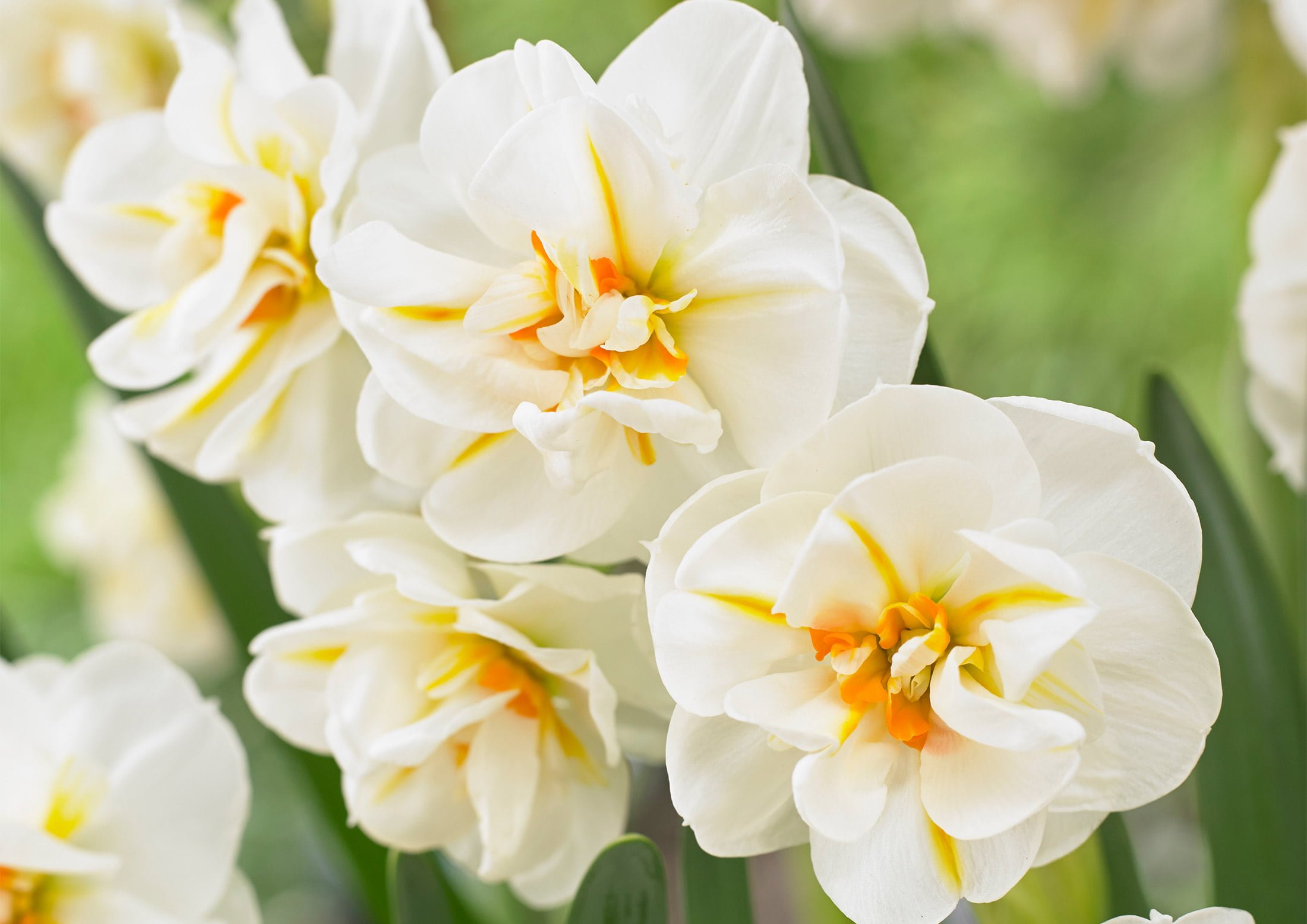 Most spring flowering bulbs don't need dead heading. One exception are daffodils. Nip off their heads to prevent self-seeding and allow the foliage to die back naturally. Resist the temptation to tie the leaves together in a knot to keep plants tidy – this will hinder photosynthesis, preventing bulbs from recharging for flowering next spring.