Hepaticas are small clump-forming, almost evergreen herbaceous perennials growing between 8cm and 15cm tall with attractive lobed leaves, usually green, but some varieties having beautiful variegations or marbling on the upper surface.
The European species, Hepatica nobilis and Hepatica transsilvanica are most suited to our British climate. The American species, Hepatica americana and Hepatica acutiloba are also worth growing, especially in more sheltered gardens.
Happiest on a light, fluffy, open textured woodland-type soil with excellent drainage, they really don't mind if it's acid or alkaline. Be sure to work in plenty of leaf-mould into the soil before planting. It's essential to site them where they will receive plenty of spring sunshine but remember that they require shade during summer.
Hepaticas are excellent for planting under deciduous shrubs and small trees, mixing well with hellebores, hardy cyclamen and miniature spring bulbs. They also enjoy crevices in rock gardens providing their requirement for summer shade is met.
Here are five superb varieties to try, as recommended by John Massey of Ashwood Nurseries. John's exhibit of hepaticas at the RHS Chelsea Flower Show in 2016 wowed the crowds and scooped both a Gold Medal as well as the Diamond Jubilee Award for the best exhibit in the Great Pavilion.
Hepatica nobilis (blue shades)
One of the easiest hepaticas to grow, its beautiful single blue flowers are produced in profusion during the first mild spells of spring, often as early as February. It has handsome glossy three-lobed evergreen foliage that is sometimes attractively marbled. Height 9-15 cm.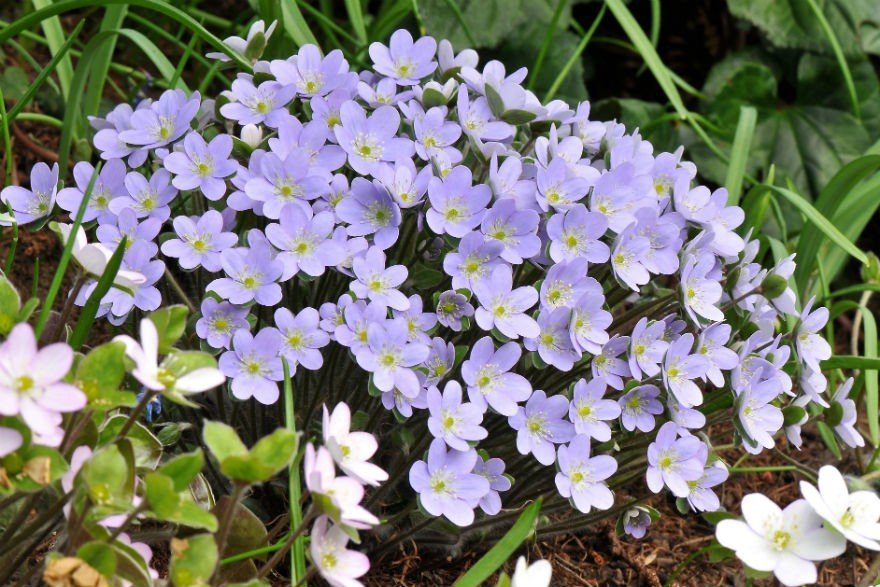 Hepatica nobilis (pink shades)
Another very reliable hepatica, giving a fine display of single pink flowers during February and March. Its shiny three-lobed foliage is evergreen and sometimes nicely marbled, ensuring good all-year-round interest. Height 9-15 cm.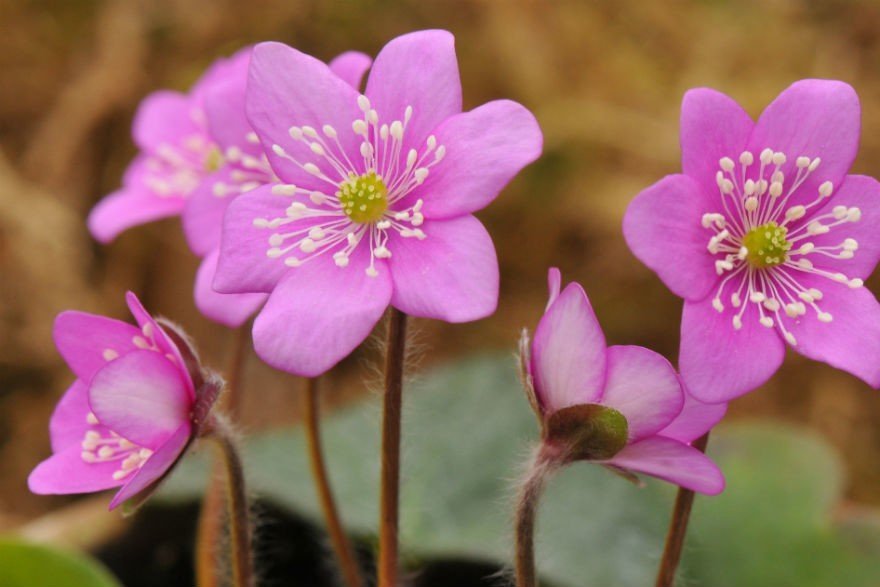 Hepatica americana 'Ashwood Marbles'
A charming Ashwood introduction with distinctive silver marbled leaves that are almost evergreen. Masses of dainty pale lavender blue flowers, occasionally tinged pink, are borne from February to March. Give this one a sheltered position in the garden. Eventual height 10-15cm.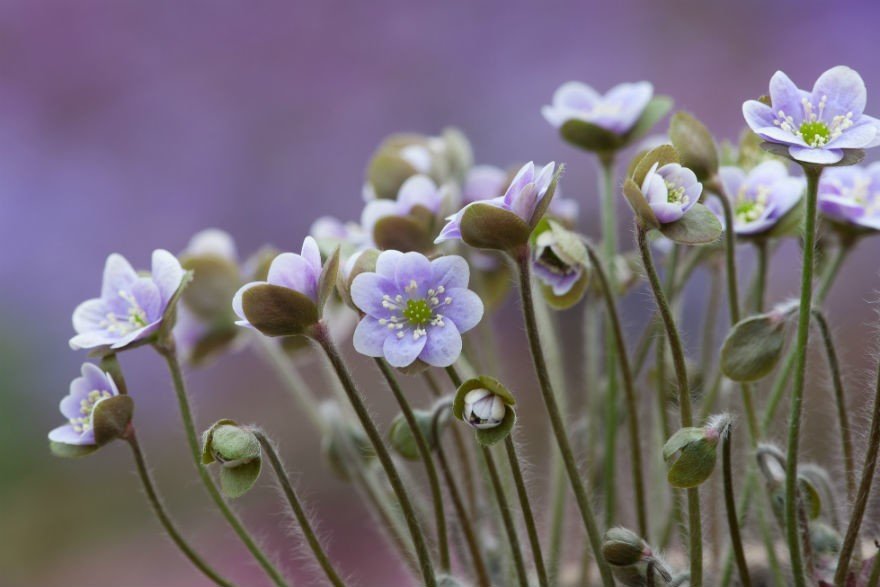 Hepatica acutiloba
Hepatica acutiloba has upward facing flowers of pure white, occasionally pale pink or pale blue, produced between February and April; sometimes these can be wonderfully fragrant. The leaves are sharply lobed, mainly green with occasional faint marbling and are almost evergreen while young foliage and flower stems are delightfully hairy. Another one for a more sheltered position in the garden. Eventual height 10-22cm.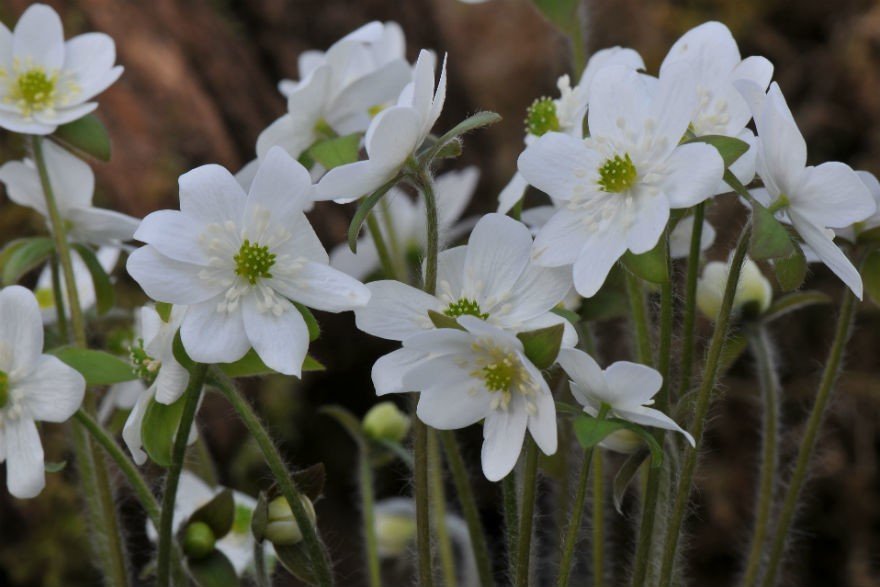 Hepatica acutiloba x H. nobilis multipetala Group
Another fine introduction from Ashwood, combining the best of both species. This lovely hybrid has the upward facing flowers of Hepatica acutiloba and the long lasting, soft lavender blue flowers and extra sepals of Hepatica nobilis Multipetala. A vigorous and free-flowering hepatica that blooms during February and March. Eventual height: 15cm