Look ahead to the spring and admire every shoot and every flower that makes its appearance early in the season.
If you garden is still devoid of colour then create a spring container full of plants that are in flower now to create a focal point. Place it so you can see it from a window, or make a window box display if you don't have much of a garden.
Early spring bedding plants
A quick visit to the garden centre will reveal pots and pots of spring beauties such as bulbs that are ready to burst into bloom. Look out for crocus, daffodils, dwarf tulips and hyacinths, all in bud and ready to flower. Choose some of these as they will pop up between your other plants and extend the season of interest of you spring container. What's more, if you leave them in your planter they will flower again next spring and the year after too, or you can carefully remove them after flowering and replant them into your garden or another spring container.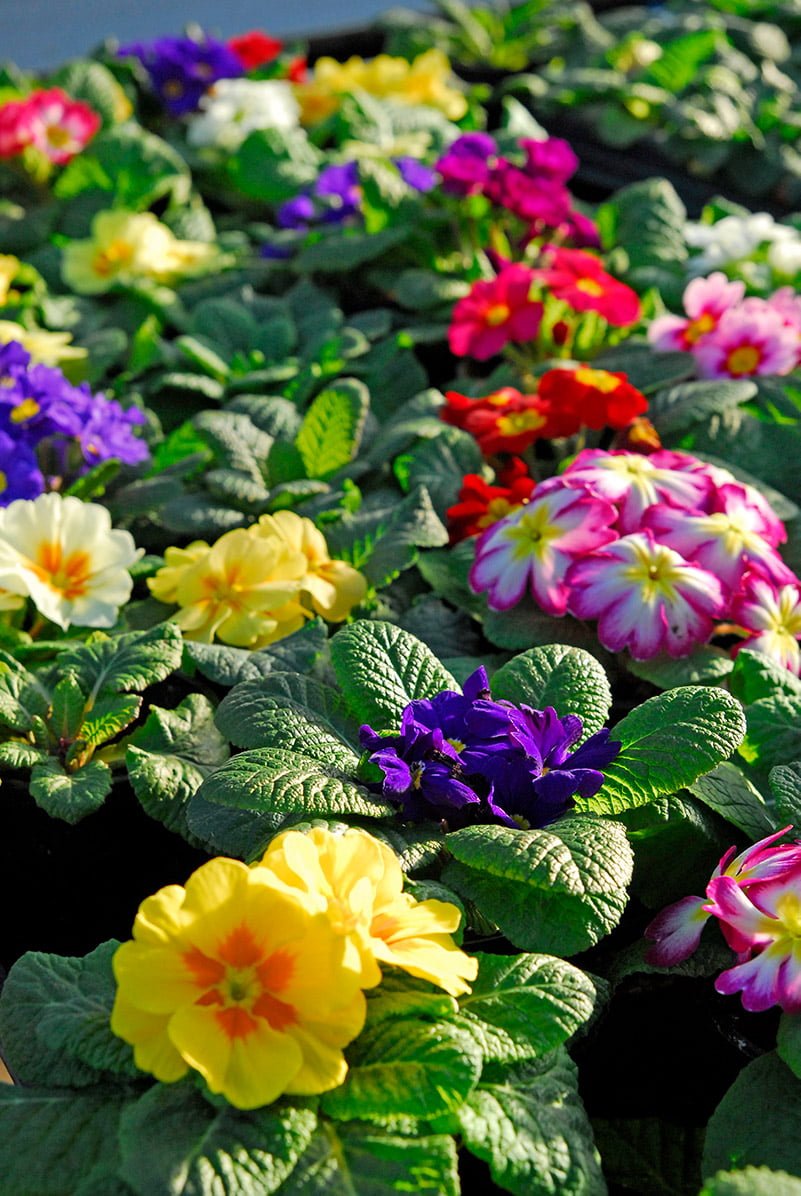 There are lots of other things you can plant in your spring container for colour and interest. You'll find plenty of winter flowering pansies that will flower for weeks on end. Or plant some primulas, there's such a fabulous choice of colours you can opt for the soft buttery yellow primroses or the vibrant pink and purple primulas that have been bred to be flamboyant and dramatic.
Pretty in pink
You can colour theme your bulbs with the bedding plants you choose for your planter. So if you want to have candy floss pink hyacinths flowering in March and April, plant these into the compost first and then infill with pink primulas for a pretty in pink effect. A contrasting coloured container and a blue glass mulch will create a beautiful effect that will look stunning on your patio or beside your front door.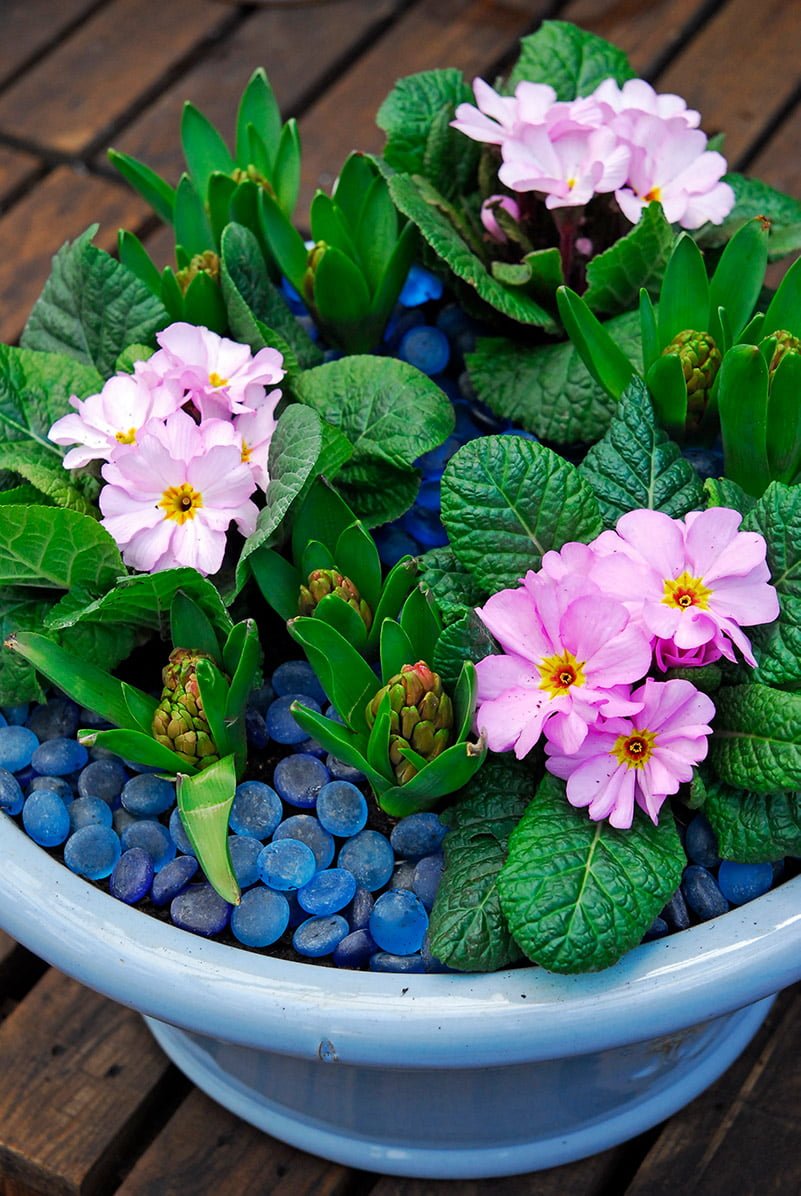 Look out for ornamental mulches and pot toppers at the garden centre, or create your own using sea beans (smooth glass pebbles from the beach) or marbles.
Seek advice
Don't forget some plants can look great just because they have interesting foliage and these will create texture and interest when the other plants aren't in flower. Look out for trailing ivy
It's far too early to be planting bedding plants that need frost protection so make sure you choose hardy winter and early spring flowering plants for your container. Look out for the pretty pale pink daisies (Bellis perennis) and the Lenten roses (hellebores) and ask for advice from the plant centre manager if you are unsure.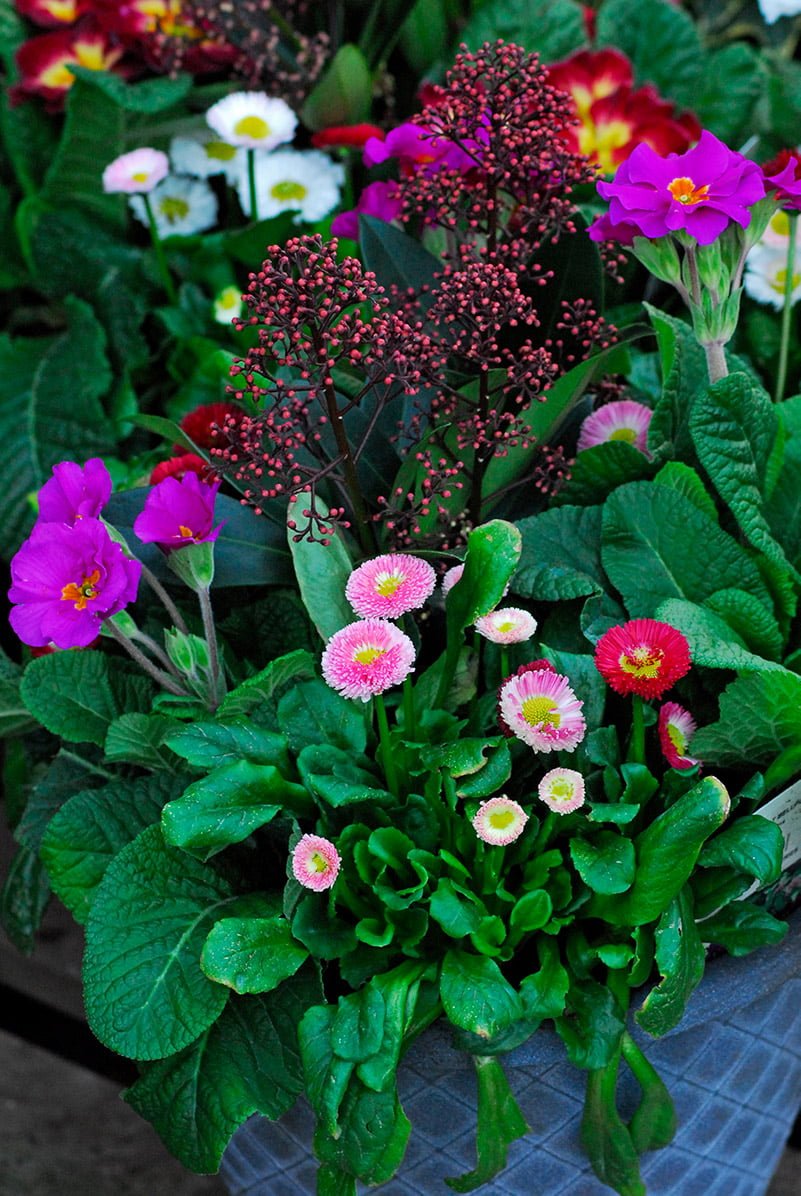 If you've got a big spring container you could plant a small shrub in the centre such as a flowering skimmia or a winter flowering viburnum. Some shrubs like the viburnum will get quite large so you will need a garden to plant them out into when they get too big for the pot. Seek advice from the garden centre or nursery staff or ask a gardening friend to go with you.
Good start
Remember that it's just as important to choose a good quality compost for your plants, don't be tempted to use garden soil. A quality multi-purpose compost will contain all the right ingredients to get your plants off to the best possible start, including plant food, which will last for 6-8 weeks. After that feed your containers with your favourite plant food, but we recommend that you use Richard Jackson's Premium Flower Power for the very best results.