Whether you're planning on going abroad or staying in this country, leaving your garden behind for a week or two can sometimes take the gloss off a well-earned break. Nobody wants to return to find their hanging baskets have wilted beyond the point of no return or that their vegetables have gone over prematurely. Fortunately, there are plenty of tricks you can use to keep your garden going while you're away. Here's my guide on what to do before you pack that suitcase.
Beds and borders
To prevent beds and borders turning into a scruffy mess in your absence, spend five minutes hoicking out weeds and snip off fading blooms from shrubs and perennials. Water your plants really well and then cover the soil with a 5cm (2in) layer of garden compost, leaf-mould or bark chippings to lock in moisture.
Despite your best efforts, it's almost inevitable that some perennials will become overgrown or flop in a heap during a spell of hot, dry weather. Don't despair. Alchemilla mollis, peonies, hardy geraniums and many others can be rescued. Cut them back hard and they'll respond with a flush of new leaves and sometimes flowers.
Lawn care
The evening before you take off, give your lawn a trim. Set mower blades on a slightly lower setting than normal so the lawn doesn't look too shaggy when you come home. Trim any grass overhanging edges with a pair of long-handled edging shears.
Plants in pots
By far the best way to ensure you don't return to find your plants in pots are parched is to rope in a neighbour to water them every day. However, if you're not on speaking terms with those next door or you live out in sticks with no neighbours for miles, then you could try the next best thing – an automatic irrigation system.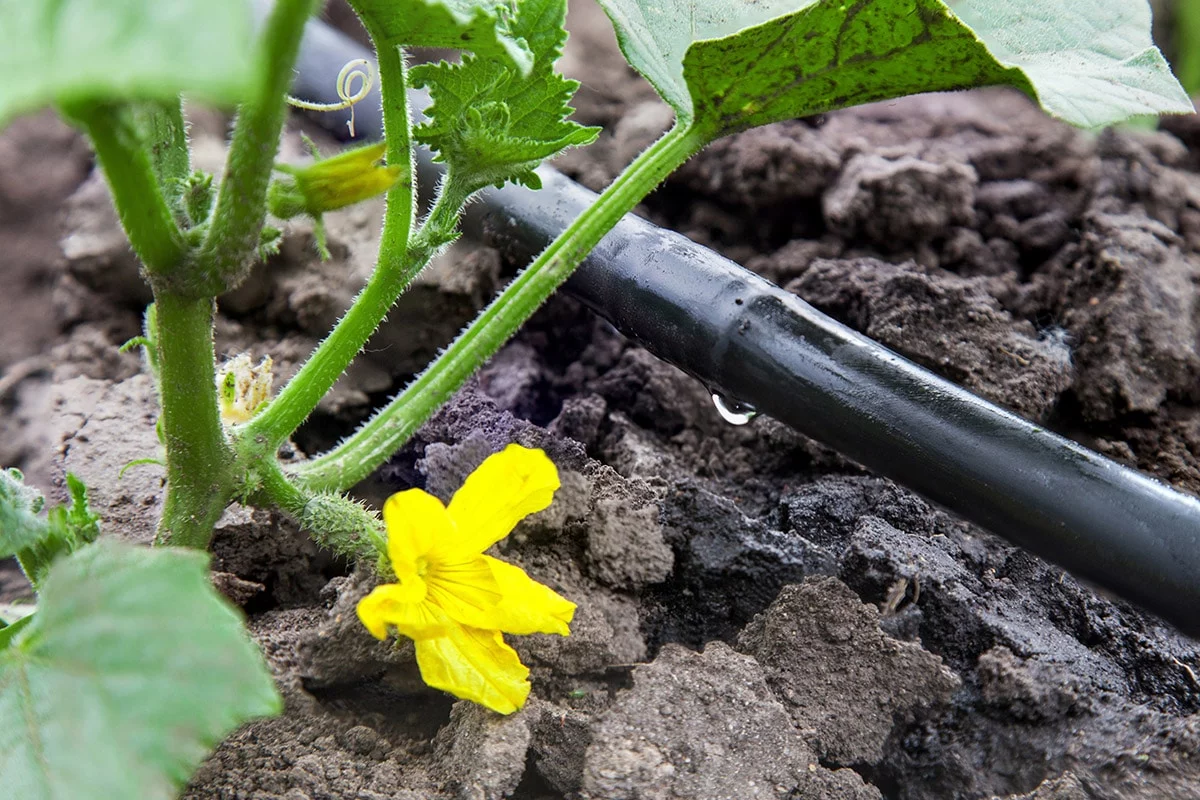 There are lots of kits available that can be set up within minutes and used to water patio pots, hanging baskets and window boxes. Computerised timing devices attached to an outdoor tap can be set to come on for five minutes in the morning and five minutes in the evening. Some can be controlled by a smart phone app.
Another option is to 'screw' pots into the ground wherever you have gaps in your beds and borders, making sure they are in close contact with the soil. The permanent plants will provide some shade to the temporary residents, which will take up water from the soil whenever they start to dry out.
Fruit and veg
Strawberries, tomatoes, runner beans, chilli peppers and a host of edibles are at their peak in summer and if they are not harvested, crops will rot on branches or your plants might run out of steam prematurely. In order to keep them in good shape, pick everything that is ripe or almost ripe to allow fresh stuff to develop.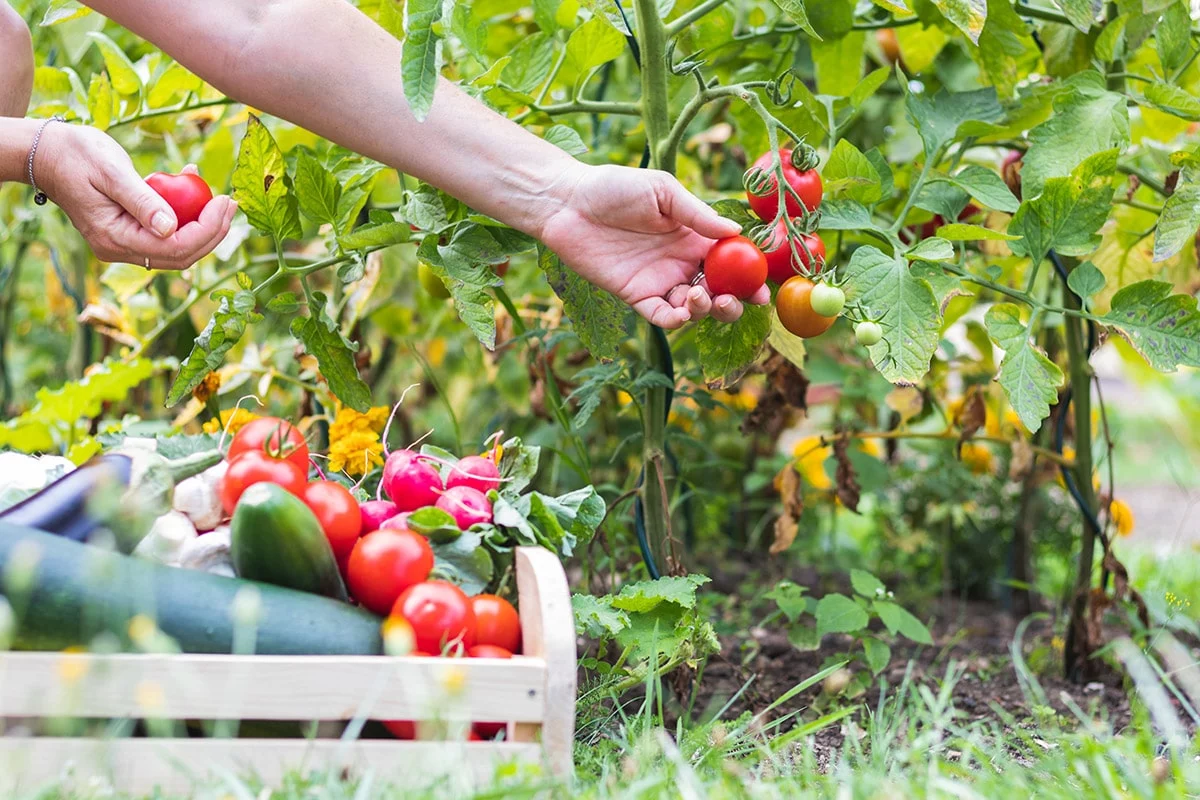 Another solution is to ask a friend or neighbour to look after your edibles. Those who don't have regular access to fresh fruit and veg will usually jump at the chance to pick-their-own. Don't forget to ask them to give everything a good soaking during hot, dry spells, and bring them back a present to reward them for their efforts.
Keep greenhouses cool
Make sure greenhouses are fitted with internal shade netting or the outside has been coated with white shade paint to prevent the sun burning your plants. Even with this in place, temperatures can still build up dramatically so leave vents, window and doors open – place an obstruction in the doorway to keep out foxes and cats.
To keep plants in small pots damp, put a piece of capillary matting in the bottom of a seed tray. Soak it and stand the plants on top, allowing them to take up the water when they need it. If you don't fancy the DIY method, you can buy a self-watering tray kit, which sits on top of greenhouse staging.
Houseplant advice
Indoor plants are just as vulnerable as outdoor ones when you go away. To keep them in good shape for a week, move them away from sunny windowsills to prevent them from drying out quickly and give them a watering. If you are going to be away for longer, soak a towel in water and then lay it on the bottom of the bath. Stand plants on top and they will soak up the moisture as the compost dries.