Join Richard and the gardening team on QVC as he shares his top tips for the coming season, with some special event prices and lots of exciting new plant varieties from some of the top UK growers as well as classic plants and flowers and lots of great products.
On Saturday 11 March, Richard Jackson's Garden will be on air from 9am to 12-noon and again from 2pm-3pm, and finally from 5pm to 8pm. Tune in for some great offers and lots of fabulous plants from Claire Austin and Hayloft plants.
Scented tree peonies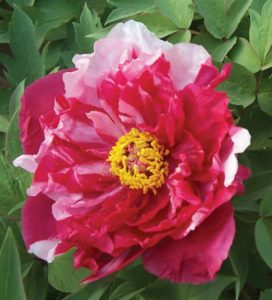 Look out for the fabulous scented tree peonies from Thompson & Morgan. There's a fabulous collection of three fantastic varieties that are perfect for large containers, beds and borders. These exotic plants are native to China where they have been cultivated for centuries. Mature plants can have over one hundred flowers in one season and the scent is simply exquisite.
Spring clean
Don't miss a very special new product launching over the weekend to help you spring clean your garden. Easy Clean is the TSV (Today's Special Value) on QVC on Saturday. This is a brand new, latest generation outdoor cleaner that has produced great results in trials.
Last autumn a number of our Gardening Club members trialed the product with amazing results, and it will now be launched at the weekend on the QVC, Richard Jackson's Garden Spring Garden Event.
Easy Clean will get to grips with algae growth on all your outdoor surfaces. It's really easy to use, choose a dry day and simply dilute it in water and spray it onto any outdoor surface. Easy Clean removes green algae and lichen and keeps treated surfaces looking great for up to a year. It can be used on paving, decking, fences, block paving, roofs, plant pots, fabrics, glass, memorial stones and much more.
Easy Clean is super-concentrated so it goes a lot further than most other outdoor cleaners and as the Today's Special Value off on Saturday, it's a really great time to buy it.