What makes one fertilser better than another? It depends very much on the balance of its nutrients and its formulation. There's one plant food that you won't find on the shelves at the garden centre. It's called Flower Power and it really does make your plants grow and flower in abundance.
One of the reasons Flower Power gives such excellent results is because it is formulated to professional standards.
Richard, a self-confessed plantaholic regularly advises gardeners on his television appearances on QVC. Prior to formulating his own Premium Flower Power Plant Food, he was recommending gardeners to use high-potash tomato food for great flowers and fruit. At that time, there was nothing more powerful for amateurs, and that's when the penny dropped. "I realised that there was a need for a professional quality plant food for amateur growers and with Arnie's help we formulated what became known as Flower Power."
It's 15 years since its launch and in that time Flower Power has gained huge respect from not just a wealth of gardeners nationwide, but also professional growers too. So much so that some nurseries have been winning RHS Gold Medals again and again, with its unique formulation.
These growers took a real risk swapping their existing plant food for Flower Power, but not only did it pay off in terms of Gold Medals but they haven't looked back and are still using it today. Don't take our word for it, this is what they are telling us.
Fuchsia specialist
Roualeyn Nursery is a specialist fuchsia grower that has been growing these fabulous, flowering beauties for over 35 years. In 2017 it won a staggering ELEVEN Gold and Premier Gold medals at the main flower shows, with just one exhibit that didn't get Gold. And that one? Well it did even better than Gold and won a Platinum medal instead!! The following year, it won the Tudor Rose Award for Best In Show at Hampton Court Palace Flower Show. It's a tremendous achievement for a plant nursery to keep on winning and even more exciting when you learn that the nursery has been using and winning with Flower Power for several years.
"Once again we were very pleased with the quality of the plants that were used in our award winning displays at the flower shows. All of our plants are fed with Flower Power fertiliser, which encourages strong growth, good leaf colour and plenty of well-formed flowers. We usually exhibit from April through to September and the quality of the plants remains consistent through the year, which is echoed by the awards we achieved. Flower Power works very well on fuchsias all season long", says Colin Jones.
Real Flower Power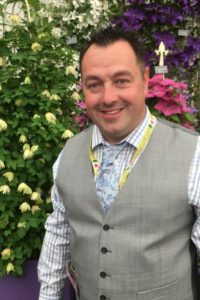 Clematis are another garden plant that are flower rich and need a quality feed for the very best results.
Chris Cocks from Taylors Clematis Nursery grows Gold medal winning plants with Flower Power and truly believes that it gives him a real edge and the best results at the RHS Flower Shows when it comes to winning medals.
"We have been growing and showing clematis for well over 25 years now and previously we have had varying results with medals at the shows over the years. Sometimes we have been let down by the size of the blooms and other times it's been by the amount of flowers that our plants have produced.
Since we started using Richard Jackson's Flower Power a few years ago we have not had either of those problems to worry about. All the flowers have all been of perfect size and shape and the amount of flowers each plant has produced has been overwhelming.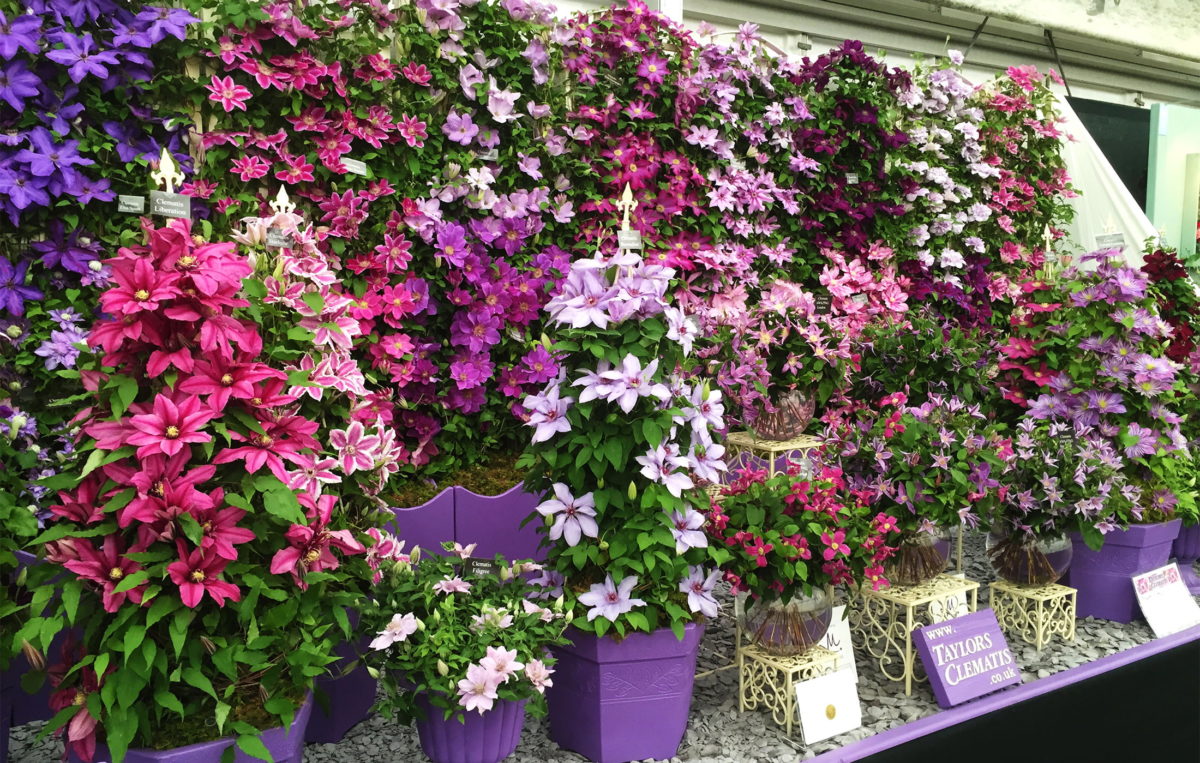 We have achieved consecutive Gold medals at the flower shows without any problem at all. We believe Flower Power is the best plant food we have come across in all our years of growing on a professional level and this is why we will continue to use it, year in year out here on the nursery at Taylors Clematis.
We attend many major flower shows with mixed clematis displays and at all the shows we were delighted to be given the highest awards. The quality of the blooms always attracts people to the stand and we have even had a surprise visit from Carol Klein. All our show plants are fed with Flower Power and we are really pleased with the results. If it works this well for us just think what it will do for the plants in your garden!"