If you thought all tomatoes were red and round, you are greatly mistaken. These days blue is about the only colour that hasn't yet been achieved in tomato breeding, but who needs blue when you've got these tomtastic funky tomatoes to grow and savour.
It's a bit late in the day to be sowing tomatoes for this season, but these beauties will be on a tasting display (thanks to Otter Farm) at this year's RHS Hampton Court Flower Show, where you can buy seed of the ones that tanatalise your tastebuds.
Tomato 'Oh Happy Day'
This is a juicy tasty Beefsteak tomato that was launched in 2018. It's blight resistant and an F1 hybrid.
As a ruby red beefsteak it's a perfect variety to grow for slicing, so it's the perfect partner for burgers, sandwiches and salads. The bunches of succulent 4-5oz fruits are endowed with a
finely tuned mingling of sweet and acidic notes when it comes to flavour.
Tomato 'Cocktail Crush'
Another blight resistant variety, Tomato 'Cocktail Crush' had her dazzling debut at RHS Chelsea 2019.
Her round, full-flavoured, deliciousness offers all that you need to lift your salads (or burgers) to new heights!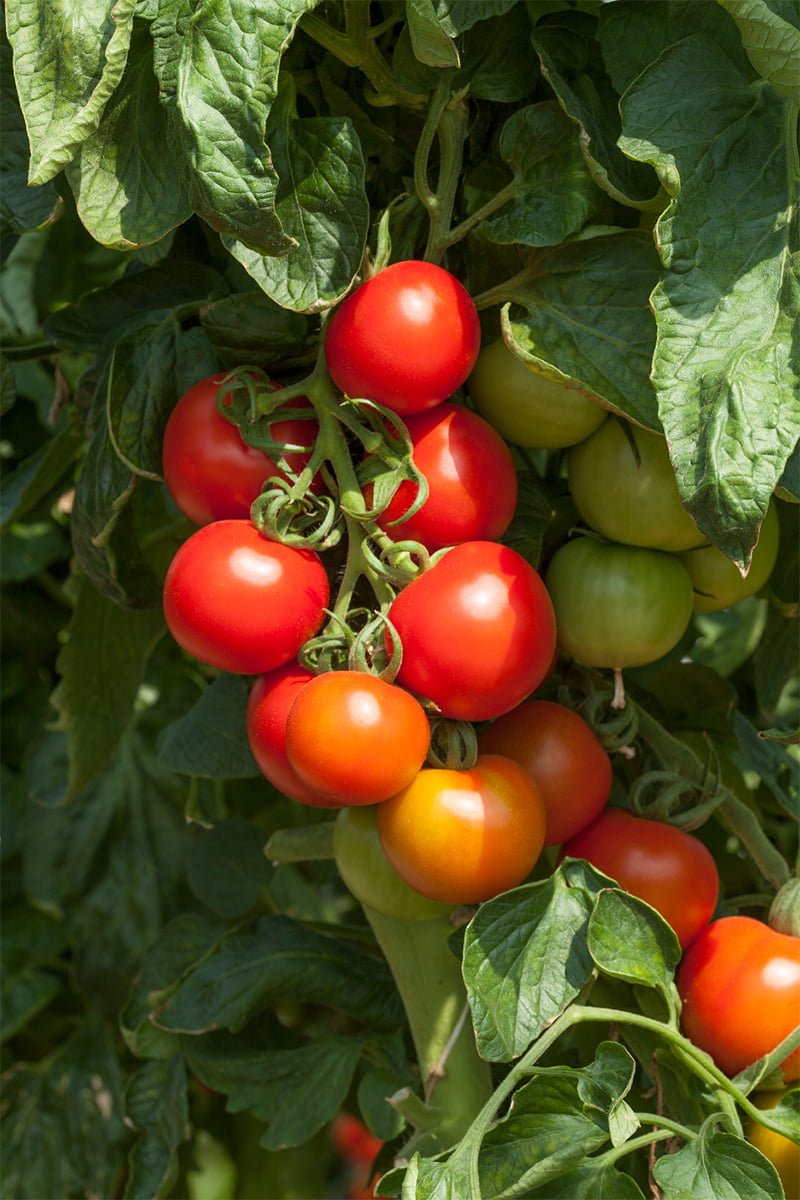 Endowed with medium sized, 2oz fruits which are red, round and full of a nice tangy rich flavour to help lift your salads (or burgers) to new heights. Will grow as well inside or out and is not fussy about pots or open ground, so you can grow it according to your needs and available space.
Tomato 'Shimmer'
If you love plum shaped tomatoes this one's for you. Tomato Shimmer is truly is a double whammy of both a total head turner and a tongue tingler.
This enchanting, rugby ball-shaped plum features a fascinating kaleidoscope of red and green swirls and streaks of shimmering gold giving it a foliaged, camouflage effect on the plant. Even its tantalising sweet, succulent taste is a colourful, cosmic joy! It's a productive tomato with trusses of fruits larger than a cherry tomato by smaller than the medium Roma types and it can be grown indoors or out.
Tomato 'Honeycomb'
If you love the sweet taste of honey and the rich flavours of homegrown tomatoes then this funky tomato is the one for you. It's a golden cherry tomato that has trusses of fruit rich in an exquisite, aromatic, sweet flavour with a honey-like aftertaste.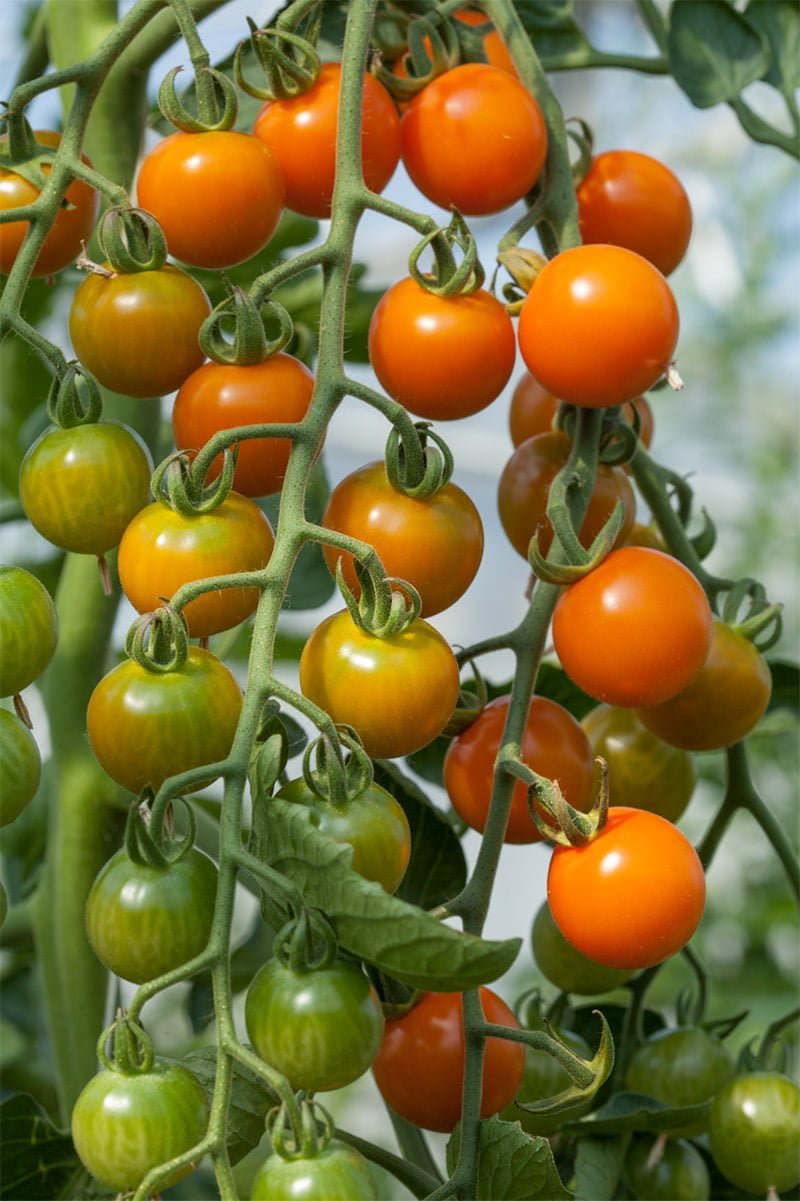 Cascading clusters of fruit hang from long trusses with up to 40 fruit! Perfect for snacking on fresh from the vine, or fill a bowl for summer salads. Delicious.
Tomato 'Rugby'
Don't for a moment think that this tomato is big and butch. Despite its name, it's a salad tomato with some finesse, with small, oval shaped fruits with smooth skin in rich shades of pinky red.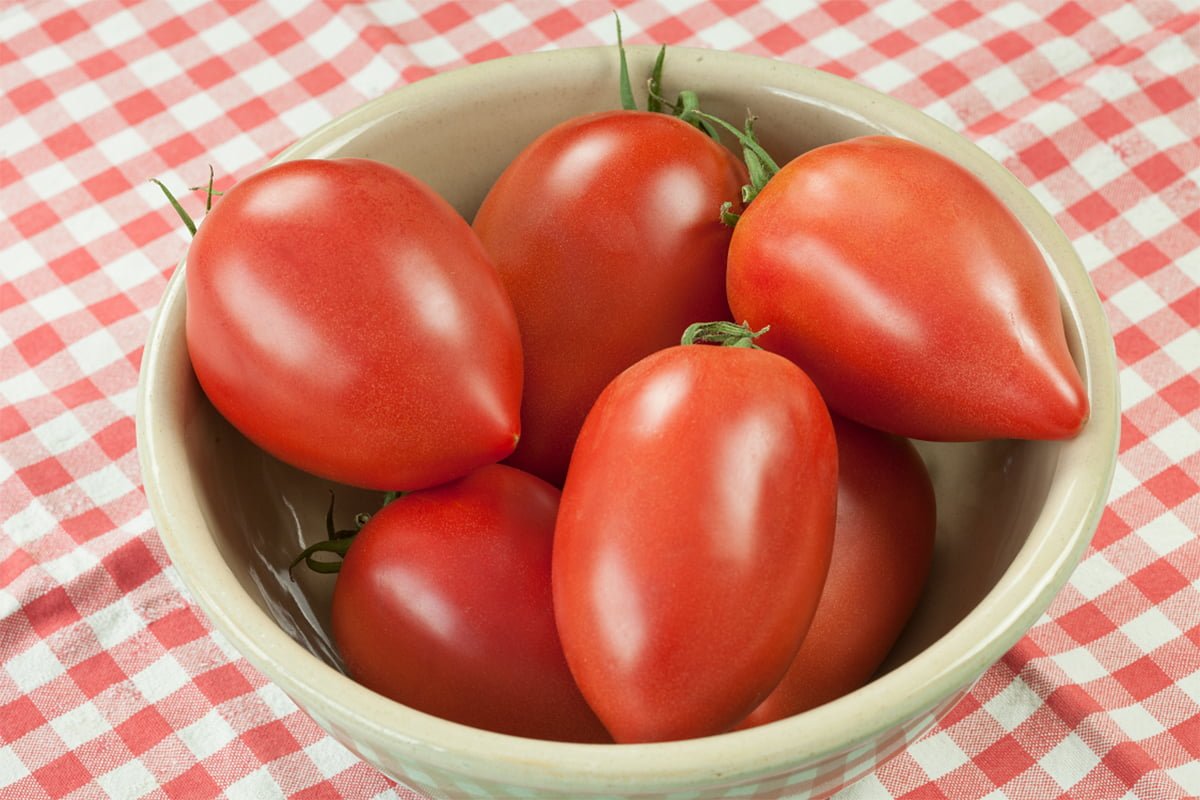 It's not shy on flavour with a slightly sweet taste and a hint of acid to tickle your taste buds. You'll be picking these off the vine when no one is looking. More suited to greenhouse growing, but can be grown outdoors.
This is just some of the selection of tomatoes which will be both on display and that you will be able to taste (courtesy of Mark Diacono of Otter Farm) on the Edible Eden Garden, a collaboration between Pennard Plants, Burpee Seeds and Lubera at RHS Hampton Court Flower Show 2019.