If you thought that alliums were something you added to your stir-fries you are correct, but there are also many ornamental alliums that are really easy to grow and add drama and colour to your early summer garden. What's more these amazing plants are on-sale now as bulbs either mail order or from a garden centre near you.
There are dozens of great alliums to choose for your garden, here are five that were on show on the W S Warmenhoven display in the Floral Marquee at RHS Hampton Court this summer.
Allium 'Spider'
If you are a fan of alliums and especially the starry schubertii, you will love Allium 'Spider' because it's a richer purple with green-eyed flowers in a slightly tamer configuration.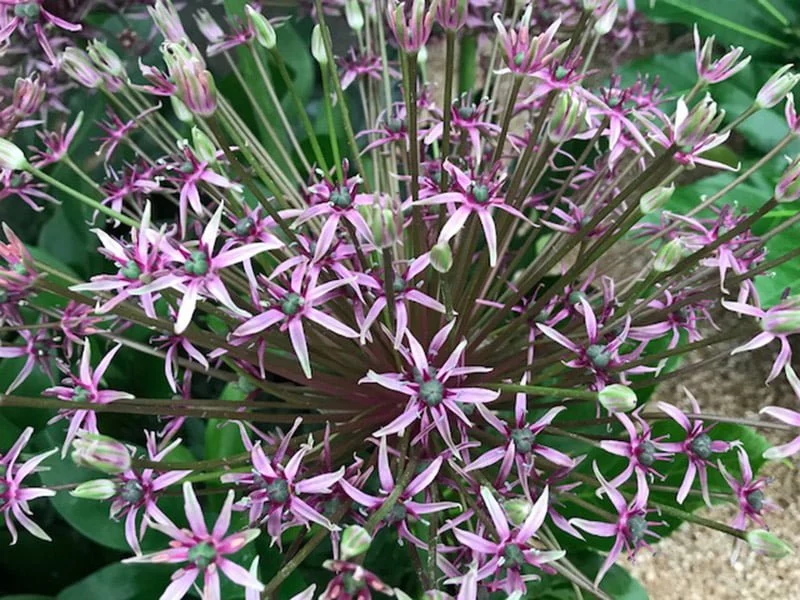 It's a cross between schubertii and the rich purple atropurpureum and the resulting variety has the best of both parents. But if you can't find it to buy then buy the parent varieties, as both are excellent garden plants.
Allium 'Red Mohican'
The flower heads of Allium 'Red Mohican' simply explode with tufts of wine red flowers with creamy white anthers creating an exciting effect in the garden.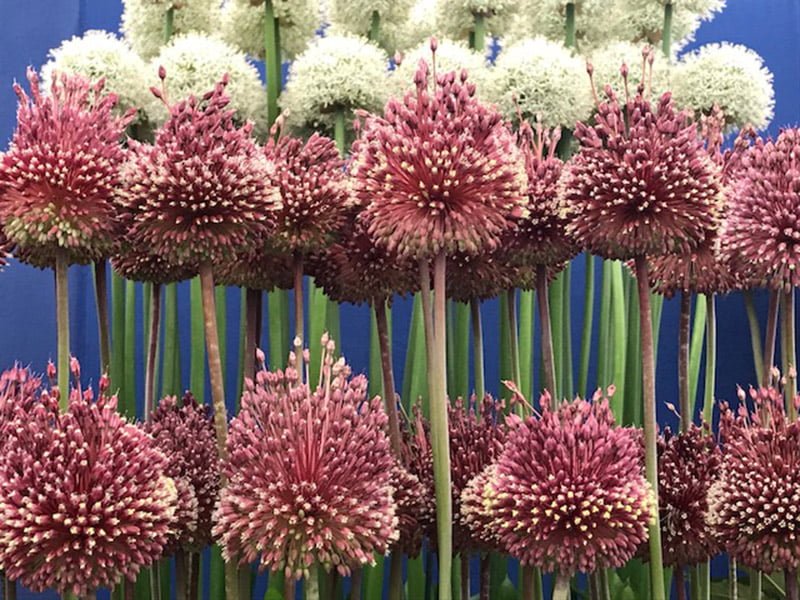 Perfect for pots and containers these smaller bulbs can be planted in a mixed planter or directly into the flowerbed for a stunning spring display.
Allium 'Dready'
This funky allium is a bit different. Not quite the show off compared to the other ornamental alliums, but still worth growing for its cute, dreadlock hairstyle atop the flower stems.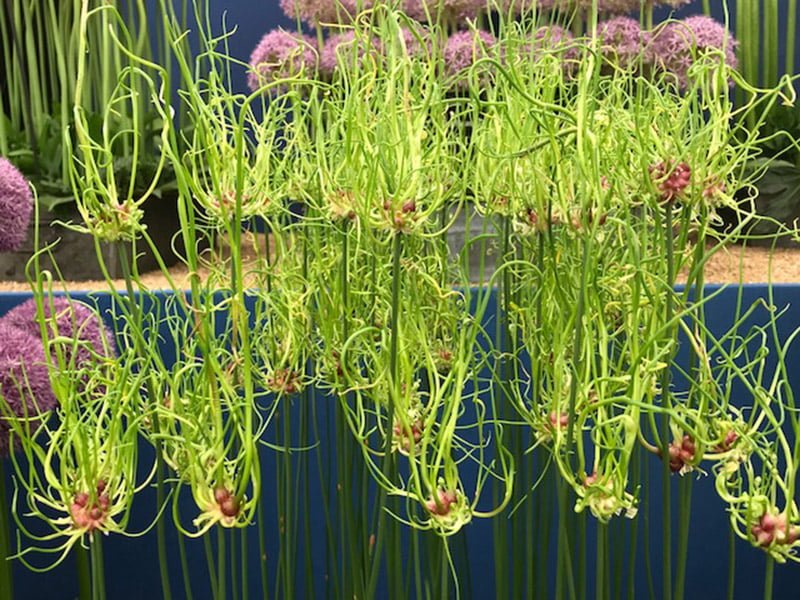 It's not a tall allium, growing to about 40cm making it a great choice for pots and planters.
Allium 'GlobeMaster'
If you love the almost planetary effect of planting alliums in the border, which explode into giant purple balls of colour, then look no further than Allium 'GlobeMaster'.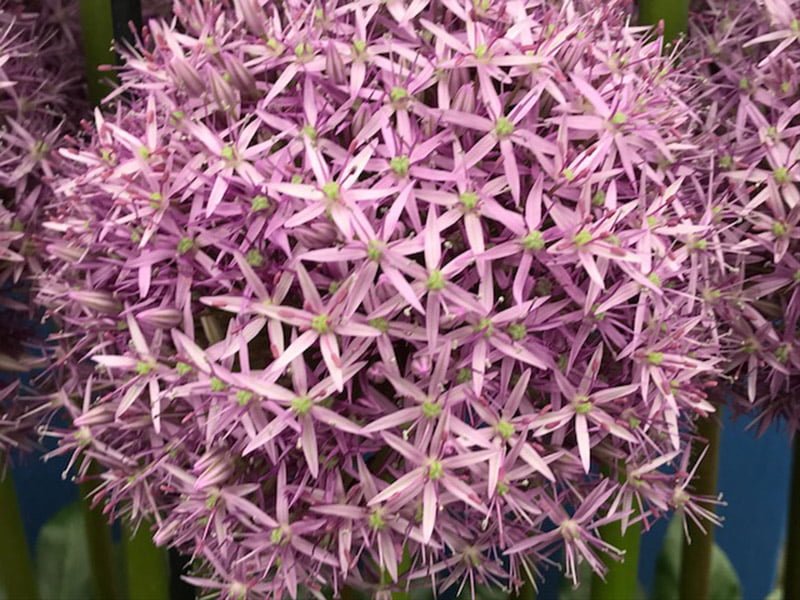 The bulbs will flower year after year punctuating your flowerbeds with spectacular globes of tiny purple flowers that fade to small green seedpods and finally dry with elegance and structure, sprinkling their black seeds into the earth below. It's exceptional, reliable and quite stunning.
Allium cristophii
This variety is also known as the star of Persia, a beautiful, romantic name that reflects its ethereal beauty. It's a starburst of metallic silvery purple flowers arranged in a moonlike globes that glisten and shine in the border.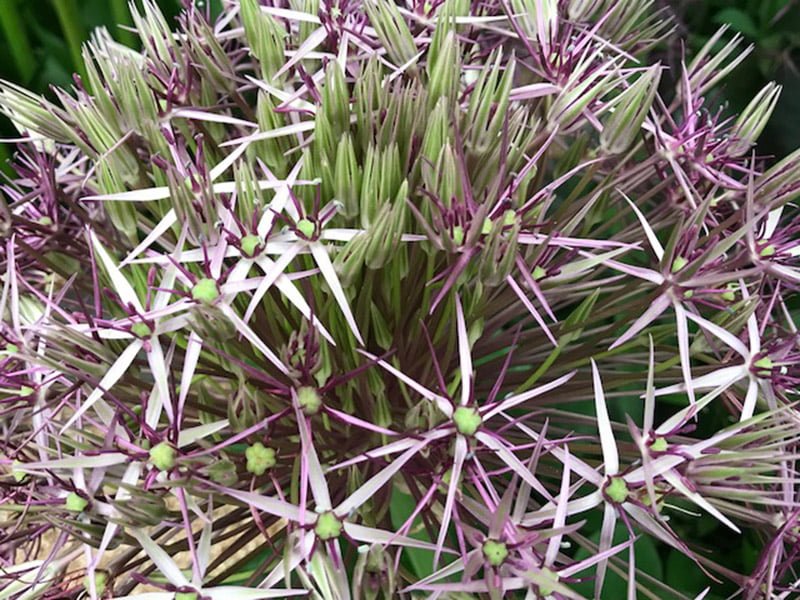 It loves a sunny spot and is ideal for the front of the border. The flowers fade leaving behind spectacular seed heads that can be dried for indoor arrangements. Please note: All alliums, including garlic, chives and onions as well as the ornamental varieties are toxic to dogs and cats. Please take care when planting, picking and handling these plants and ensure that they are out of the reach of cats and dogs.