We would like to say a big thank you to all the Garden Club members who took part in the trials. We were delighted with your responses and appreciate the time, effort and enthusiastic participation from each and every one of you.
Lilium 'Tasman'
This was, without doubt, the star of this year's trial. This new Oriental lily from Montrose of Guernsey is a vast improvement on the extremely popular 'Stargazer' – it's a "Premium Stargazer"! Geoff Smith of Upminster commented that "It was easy to grow and the stunning flowers lasted for a month". Brian Say of Southend-on-Sea agreed about the ease of growing, and added "The flowers had a very nice fragrance, which could be smelt several feet away". Sylvia Tagg, John Vanderwerff, Julie Coates, Meriel Currie, Stephen Corlett, Viv McCartan and Vicki Hazard, among others, had similar glowing comments. Sylvia said "They look beautiful in bloom", while Vicki "Loved the enormous flower heads and the number of them", Julie "Liked the colour and size of the blooms", Meriel "Was impressed by the size and quality of the blooms", Viv said "Stunning colour and nice fragrance – not too strong" and Stephen "Liked the amount of flowers and the perfume. An excellent lily – I have recommended it to friends and family!".
For those of you desperate to grow this for yourselves, it will be launched in 2018 under the variety name 'World News'.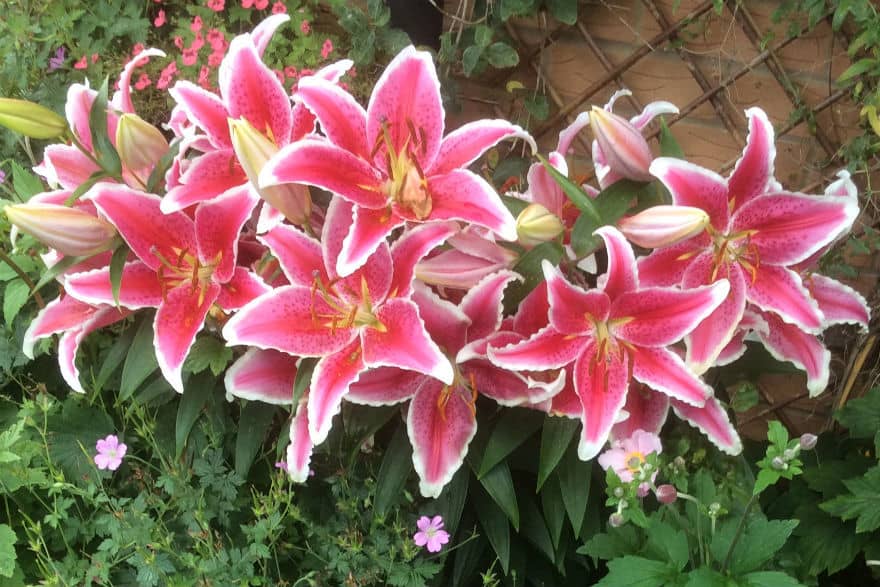 Lily Experimental
This lily from T&M was another winner and extremely popular with our trialists. Maria Dempsey of Oxford absolutely loved them. "The flowers were absolutely gorgeous and the perfume was lovely – not overpowering like some lilies can be. All our neighbours commented on how lovely they were and where they could get some!" Rhona Beatson from Troon added "I loved the colour, scent and size of the flowers on straight stems that needed no support. I would buy these!" And Pauline Magee from Chester-Le-Street commented "I like the very large, very fragrant blooms. The neighbours have been vey impressed with all these lilies, and wanted to know where they were from!" Similarly, Wendy Shaw from Croydon said "Stunning scented flowers".
Hibiscus
According to supplier, T&M, this new outdoor hibiscus is hardy and produces extra large flowers. Hayley Noye of Chelmsford, Essex, raved about them. "They started flowering almost straight away with gorgeous flowers – a lovely orange colour. Once one flower died, another replaced it; they were in flower non-stop from the end May to early August. I think this is ideal for people who don't want to spend a long time gardening – they pretty much take care of themselves and look lovely." Peter Thomas from York was equally enthusiastic "Since their arrival in early spring, the plants have continually been in flower. Easy to grow with excellent foliage. The flowers are vivid orange with a darker centre, standing out with a 'pop' of colour at the front of the border". Similarly, Fiona Kay of Hexham said "I would strongly recommend them. Despite the sunless Northumberland summer, the plants continued to try their best to flower. Even now they are still covered in flower buds".
Begonia Experimental
This begonia from T&M produces large flowers with an excellent scent. Geof Davidson of Newcastle upon Tyne grew his in a Flower Pouch and said "The flowers covered the whole of the Flower Pouch – but maybe I should have used a bigger hanging basket!" Ian Fairhurst from Kendal thought they were a bit slow to come into flower, but "Once they started flowering, they produced a lovely full show of colour and attracted lots of positive comments". Carol Jones from Kenilworth added "They looked after themselves brilliantly. All our friends admired them and wanted to know where to get them!" Marilyn Pole from Donisthorpe, Derbyshire commented "Loved that they were compact and the colour contrast with the leaves. I'd buy these. I thought they were lovely – as did passers-by!". And Ann Russell from Fife commented "Lots of lovely flowers with a vivid colour. Easy to care for".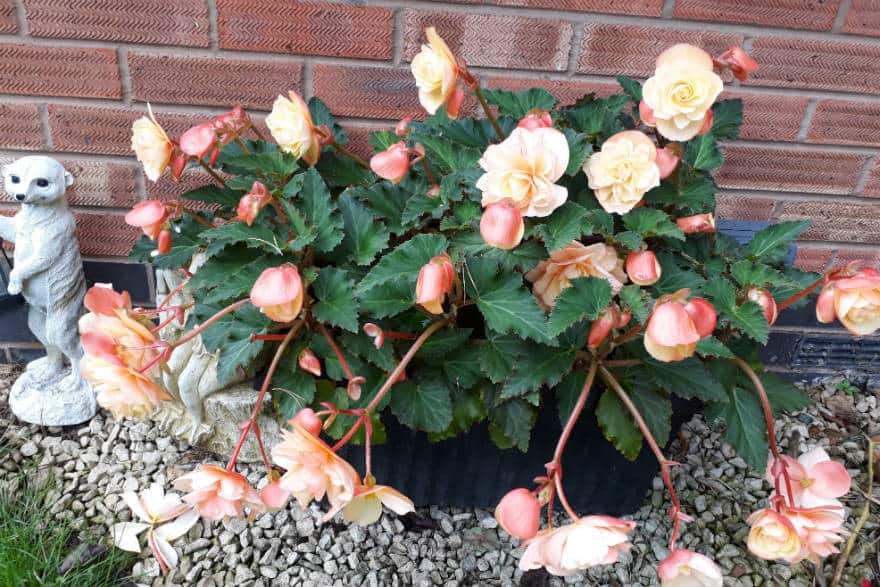 Dahlia XXL
These new varieties from T&M in the knockout XXL range – so called for their extra, extra large giant flowers – were loved by our trialists. Sandra Hughes from Sutton Coldfield said "I particularly loved plant 1c, as it was short and glorious, and 3b, as it was a beautiful dark maroon". Georgina Jacobs from Wigan was impressed with "The overall plant size, which was great for borders, multiple flower heads and long flowering". Nicole Yoshua from Leeds said "Beautiful blooms, lovely colours and plenty of blooms on each plant". While Linda Flynn from Birmingham thought they were "Easy to look after with beautiful flowers of strong, vibrant colours that last well". And Keith Kincarr added "Very free flowering, bushy plants and strong stems that survived a bad storm!".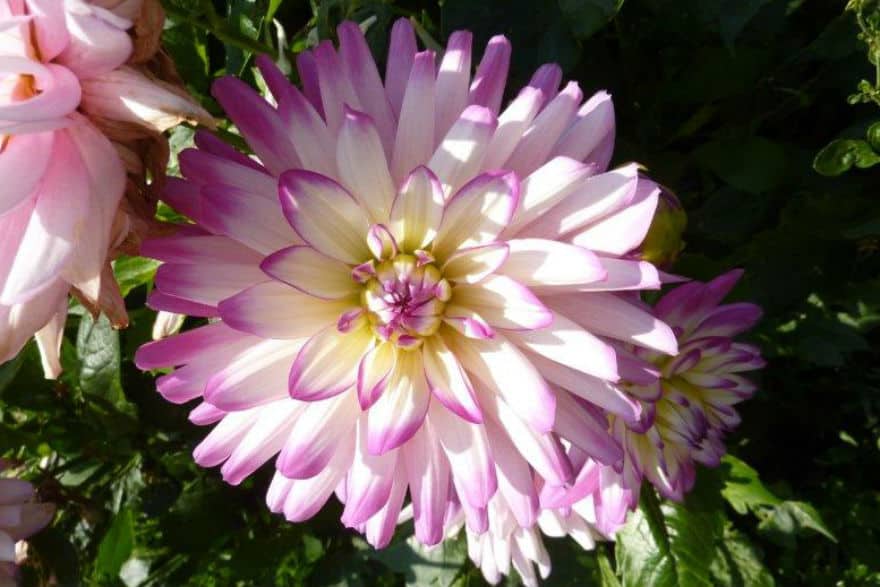 Penstemon Pentastic
The new Pentastic range from Plants2Gardens produce compact, bushy plants with very large, bicoloured flowers in either pink, red or rose. Margaret Chrystal in Roecliffe, North Yorkshire, said all plants flowered profusely. "I am most impressed with their size. All my other penstemons grow huge with few flowers. If these remain dwarf, they will be a bit hit. Red was my favourite and still in flower in mid-autumn." Kath Brett from Burton-on-Trent said they were slow to establish and start to flower. "But overall I was very pleased with the growth and they bushed out well, and they were still flowering in mid-autumn".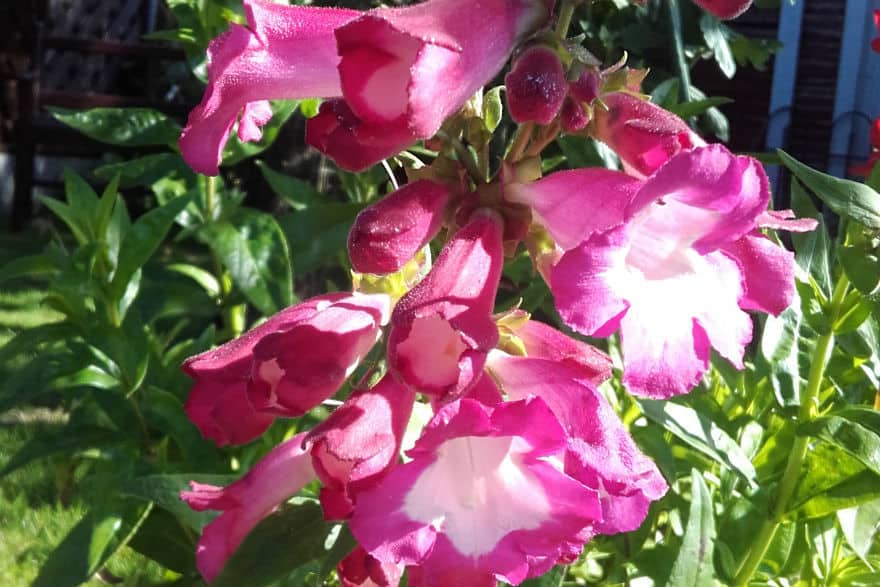 Rhododendron 'Pink and Sweet'
This late-flowering deciduous azalea from Plants2Gardens produces purplish-pink, two-tone, semi-double flowers with a golden flare in the throat and a rich, spicy-sweet fragrance. Andrew Carter in Bradford "Liked the good, compact growth and elegant autumn leaf colours. Anne Chewings from Oxfords liked "The 'strawberry scent' of the flowers", while Jennie Pate from Bedford was "Surprised by the number of flowers produced. They were small, but lovely". Although Keith Ball from Cambridge liked the flowers, he didn't like "The very 'stalky' stems with growth on the ends". Brian Johnson on the Isle of Wight also commented about the spindly growth, but liked the fact that it was late flowering.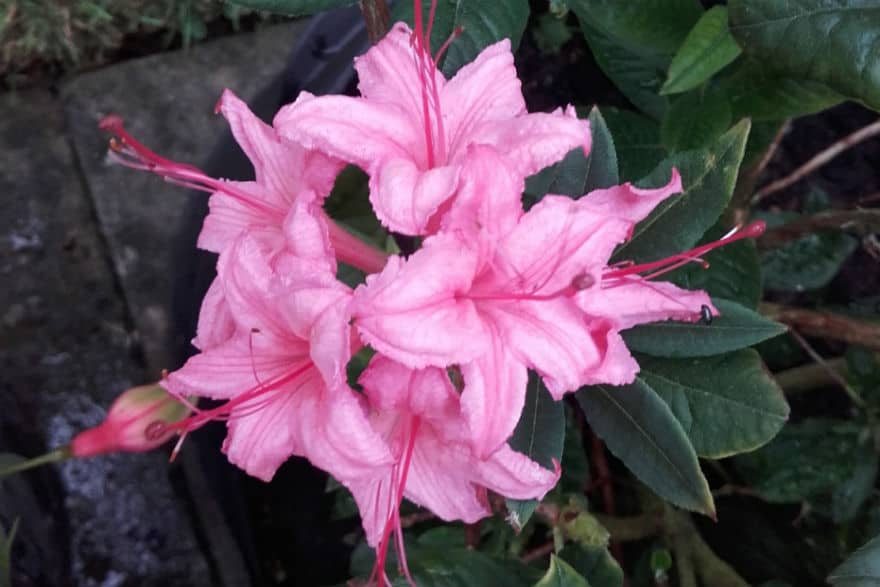 Rhoeas poppy Experimental
This is a new variety of common or corn poppy from T&M. Most trialists thought they were slow to establish and flower but, when they did, loved the flowers. Heather Ford from Goole described them as "Unusual, almost pompom-shaped"; Sue Nevols from Liverpool "White, stunning, but do not last very long individually – but plants flowered for more than two months"; and Isabel Guilar from South Queensferry "Very pretty, 'tissue-paper like' with an average of five flower buds per stem". While most plants produced white flowers, some trialists had plants that produced flowers that were tinted red, had a pink or red picotee edging or all pink!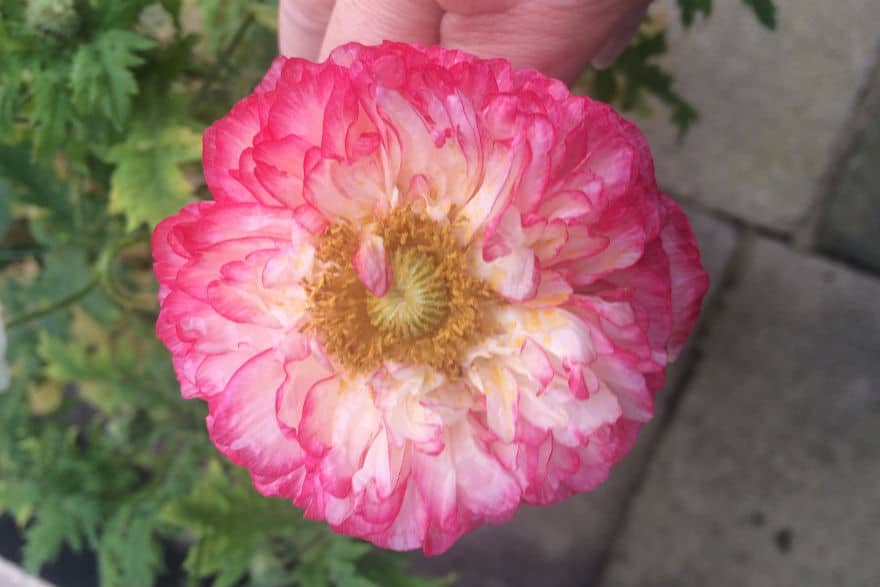 Felicia 'Bellicia'
Felicias have always been a bit unreliable in our British summers, but 'Bellicia' has vastly improved weather tolerance. All the trialists who got back to us though the plants grew and established slowly and came into flower quite late in the season. As Anne Abrahams of Harrow said "Flowering only started in the second week of September, but they were easy to grow and I liked the beautiful blue flower colour and interesting compact foliage". Karen Davies of the Isle of Man loved "How the flowers kept their yellow centres even when the petals had dropped". And Susan Reynolds of Barnsley "Liked the lovely daisy-like flowers".