Winter as a gardener can be a testing time. On some occasions you could compare a day in the garden to being on board a ship sailing a rough sea – exhilarating but freezing. But on others it can be unseasonally warm.
Stockton Bury Gardens opens to the public in April, so retreating inside is not an option on colder days. The show must go on and if you dress appropriately, I'm living proof that a good amount of gardening can be done. After working in a park on the south coast as a young gardener where sea winds had that extra bite, I've become the master of dressing for every eventuality.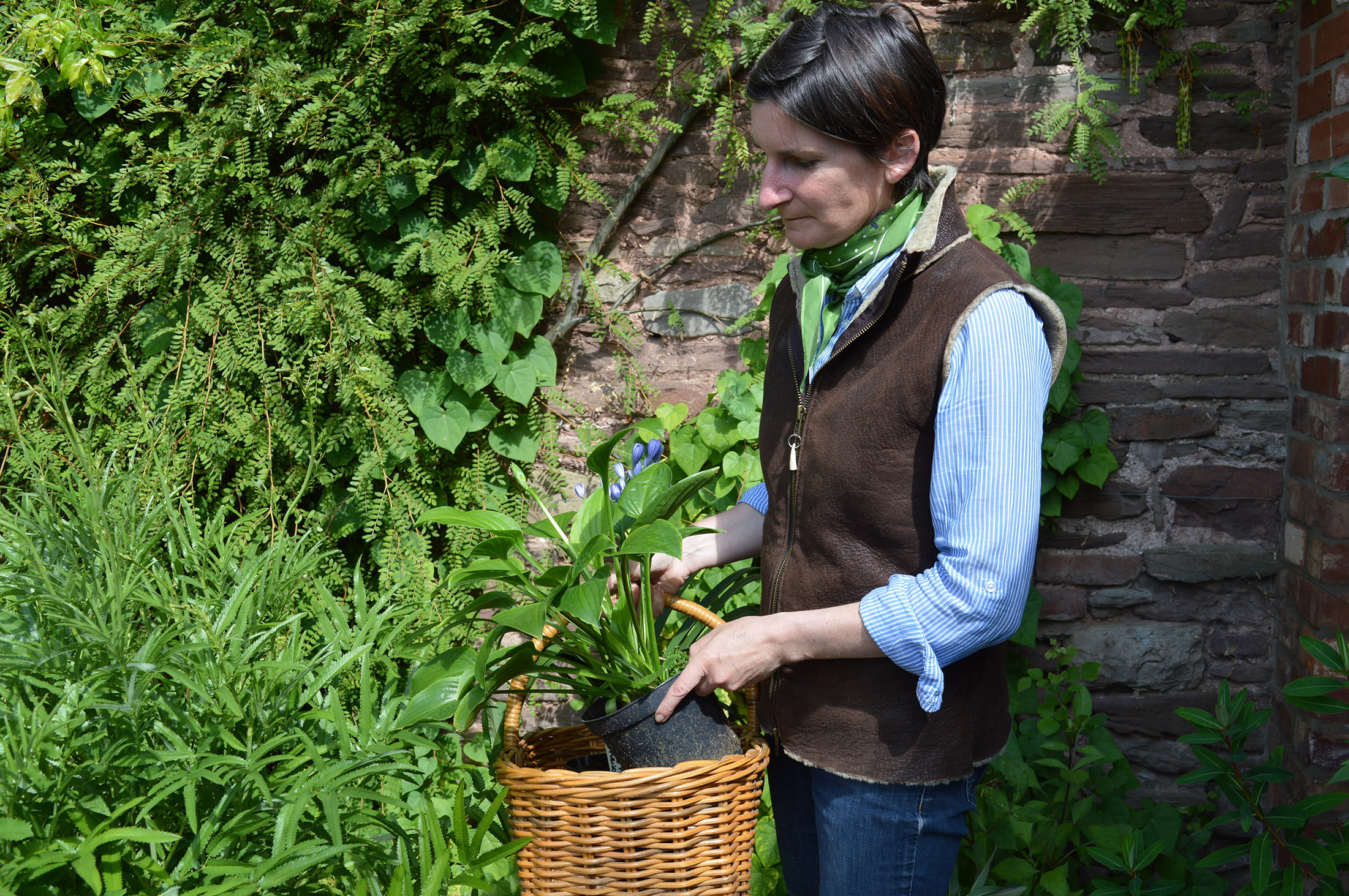 Let's start with winter wear. Tights or long Johns are a must as is a long-sleeved vest that you tuck into your chosen bottoms. Not the most attractive choice of undergarments but they are the foundation of a successful day. You simply can't have a gap between your top and bottom or you'll get the most dreadful chill (gosh I'm sounding like my mother). I've found that tights and socks, especially my preferred alpaca socks, prevent chilblains. Apparently by keeping your legs warm the chance of chilblains is reduced.
Trousers
Jeans are not my first choice of trousers. On wet days you'll find they get longer and longer until they drag on the floor. My preference is to wear cords or, if your budget allows invest in a pair of trousers especially designed for gardeners. I highly value my gardening trousers from Genus. They have padded knees, a high waist, pockets for secateurs and a waist high back pocket for my mobile.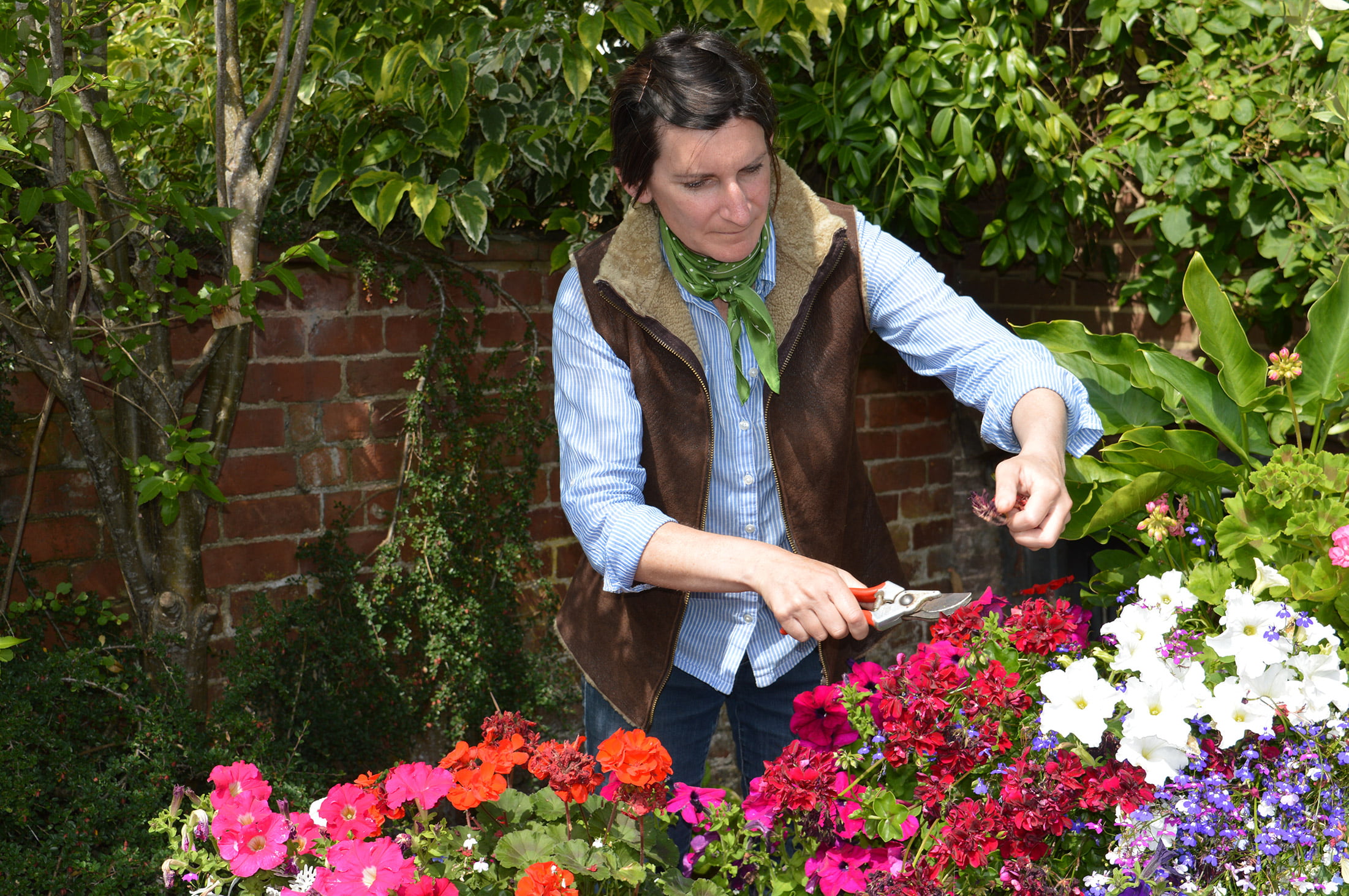 Over my long-sleeved vest goes a thin polo neck and then a fleece. For my next layer I put on a sheep skin gilet. This was made by Matt Fothergill who has a shop in my nearby market town of Ludlow. Expensive yes but I expect it to last a lifetime. To complete the ensemble, I add a windproof coat that covers my bottom. I find that a coat that finishes just below the waist isn't up to the job. Make sure that your coat has deep pockets that are easy to gain access to with gloves on. I don't know about you but on a cold day my nose never stops dripping – so I need to get to a tissue quickly!
Hats and boots
No winter outfit is complete without a hat. Or is it? However much I love a fashionable bobble hat I wouldn't swap my fleece headband for one. Woolly hats can get itchy after a time and lost if you take them off. A headband can be pulled off the head if hot and used as neck warmer so rarely gets left hanging on a branch.
As for winter footwear I tend to chop and change between my steel toe capped ankle boots and steel toe capped wellies. They might be heavy but I'm not keen on losing a toe in the border. When the weather warms in spring my layers decrease and by summer, I'm ready to fashion the smock. I find a cotton smock with a large front pocket cool and comfy. Three quarter sleeves are far better than long or short. Short sleeves leave you open to sunburn and long leave you with muddy cuffs. I will never be seen in shorts as the flowers in the garden would quickly close in shock! Instead I keep cool in a three-quarter length pair of cotton trousers.
Gloves
In my shed I have a large collection of gloves. Leather ones for rose pruning and very thin gloves for weeding. A gardening friend of mine recently shared a top tip with me so I'm passing it on. Wear thin, white cotton gloves under your thin gloves. They can be bought from the pharmacist and they certainly give you another layer of insulation. One thing's for sure though – they won't stay white for long!