Having opened my garden nearly 130 times now, I suppose I'd call myself a bit of an expert on solving open garden challenges. What are those challenges? Well, if you mulling over the idea of opening up to the public for a charity close to your heart in 2018, here's my advice.
I'd say these are the five key considerations for those of you that have not done it before, aside from actually getting your garden ready to open in the first place that is.
1. Do I serve tea and cakes?
Let's be brutally honest here, if you go and visit a garden, what's the first thing you usually check out? For me, it's the tea and cake, so serving it in your own garden has to be a great big plus. You don't have to go overboard like me, just simple cakes, baked by you or your friends, suitably priced (don't under sell yourselves though, your garden is probably a much nicer place to sit than a high street cafe and your charity of the day will be benefiting) served, preferably on china rather than paper plates and a nice mug or cup of tea. You might have to beg steal and borrow some so that there's enough to go round, but do remember that the charity concerned may be able to help you out too.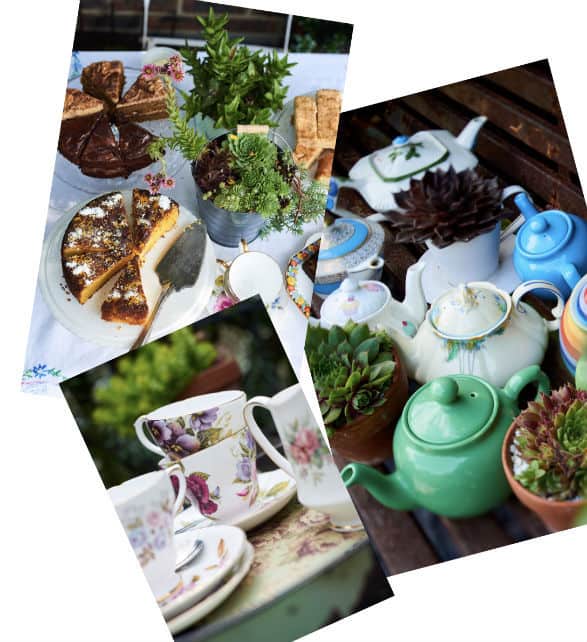 2. Have I got enough places for visitors to sit?
I've only got a fairly small front and back garden but with careful planning I can seat up to 40 people on an open day. Over time, I've acquired enough folding tables and chairs but if you don't have them, try and borrow from family and friends or maybe from your local village hall. Alternatively, as with cups and plates, the charity you are raising money for may have access to some you can borrow.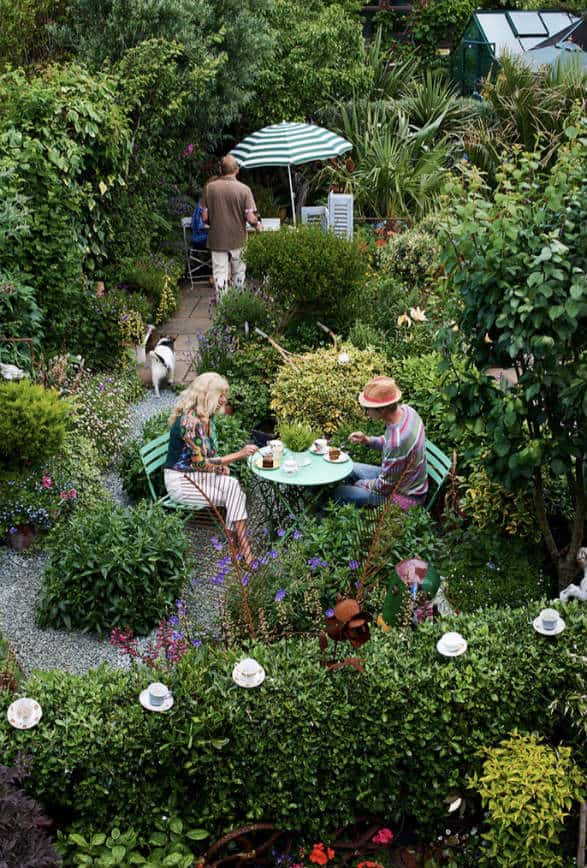 3. Have I got enough people to help me on the day?
This can be tricky, but my rule of thumb has always been that I need someone to sell tickets at the gate, at least one, maybe two people to help in the kitchen, as you will be needed to talk to the visitors. Trust me, visitors will always want a chat to ask about things around the garden. So, 3 it is, minimum, in my book plus yourself. If you are planning to sell things during the opening, then maybe a fourth person to deal with that would be a good idea.
4. How do I remember all the names of my plants so I'm not embarrassed?
Trust me, this is not an issue. After first getting accepted in the National Garden Scheme back in 2011, I was petrified that visitors would be asking me the names of all my plants. While I knew some of them, I certainly did not know most of them off the top of my head. I spent a long time trying to learn them and then discovered that there will be one or two plants in your garden that draw attention to themselves and it will be these same plants that everyone asks about. Over time you will get to know the names, so don't panic. Why do you need to be an expert, most of your visitors aren't either. And if they are, then let them help you with the plant ID.
5. How do I guarantee visitors will come?
If you are opening as part of the National Garden Scheme, there will be the Gardens To Visit entry and the online page for your garden, so a steady flow can almost be guaranteed. If you are opening for a local charity, then try to get them involved in helping you promote the day. Write a short piece about your garden and the charity you are raising money for and send to local papers and magazines, well ahead of time so see if they will promote too. Don't forget local radio stations and what's on sites to add details to as well.
With some careful forward planning, once you've got the garden straight, you can ensure your open day goes without any hitches. In all of my many openings, I've never had a bad day (well maybe from the weather on occasions). Visitors are all lovely and say the most amazing things about your garden. I can truly say that I'd be very surprised if, having done it once, you will not want to do all again next year. Go on have a go in 2018.