You don't have to have a big family to feed, to grow your own food, Geoff Hodge explains how to grow your own salad for one.
There's no doubt that growing your own is the best way to get the freshest, tastiest and healthiest fruit and veg for applying your culinary skills to.
But what if you live on your own or you're the only one that likes home-grown enough to do it yourself? It can be tricky knowing how to get started when it comes time to grow your own salad, especially if you don't really have much room in the garden for a full-blown veg garden to throw caution to the wind and grow lots of everything. So read on…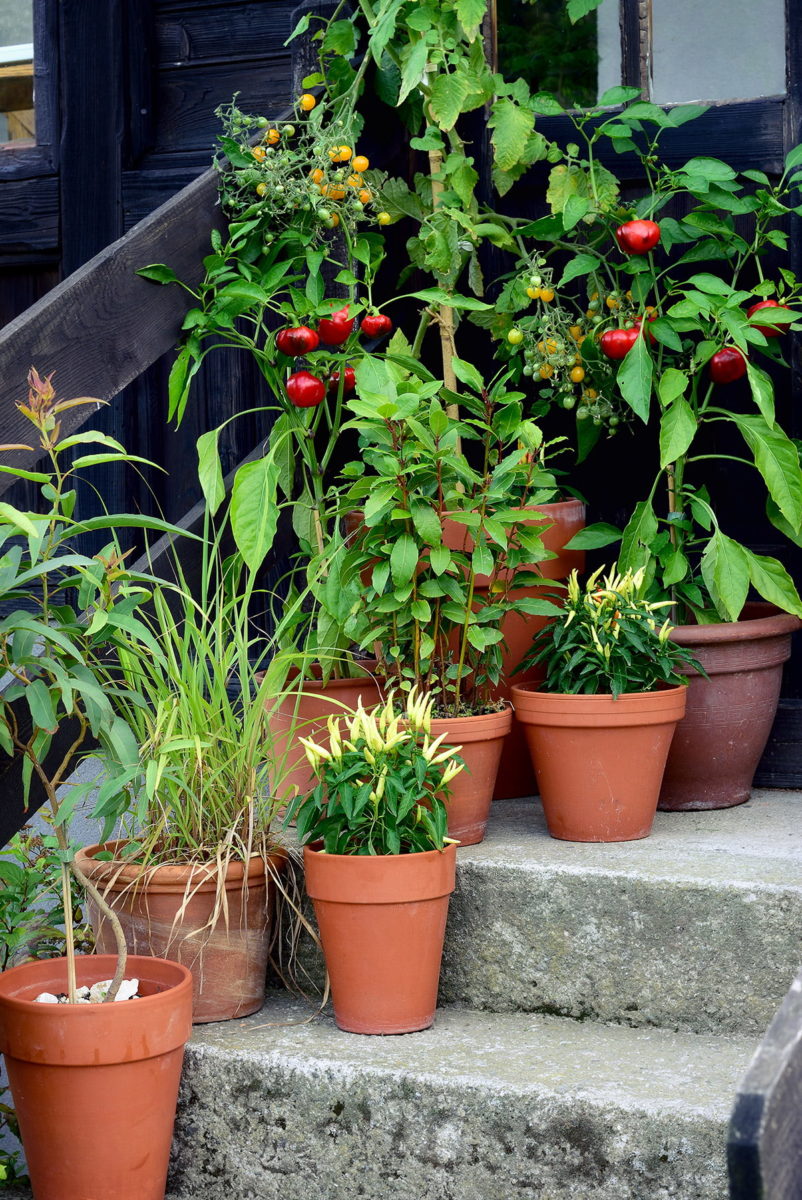 If you do have a small plot, several salad crops are very ornamental and can be grown in your beds and borders alongside your summer flowers. Think of the fruit of tomatoes and peppers forming a focal point in your borders or red loose-leaved lettuces being used as a ground cover, or the ornamental and colourful leaves of beetroot being used to complement other flowers. And, all vegetables can be grown in containers and look great in patio pots, and you can even grow your own salad in window boxes and hanging baskets.
We have a fabulous range of vegetable seeds available to buy. They're all quality varieties and have been awarded the Royal Horticultural Society Award of Garden Merit.
Tricks of the trade to Grow your Own Salad
The first trick to learn is – don't overdo it. We know that at the start of spring it can be very tempting to rush outside, go mad and start sowing lots of everything you can lay your hands on. But there's no point sowing a 3m (10ft) long row of lettuces – which could produce 10 full-sized lettuces, which will all be ready to eat at the same time, and 10 mini-lettuces for pulling early, if you only eat one lettuce a week! So just grow two, but grow two that you can pick every week or fortnight throughout summer.
Sow a few seeds every two weeks from March to June, and even later if you want winter salads and can keep cold weather and frost off them in autumn and winter. This way you get a constant successional supply of your favourite salads and it helps prevents "gluts" and "famines".
The second big trick with all the quick-maturing salad crops – is to sow what you need/want every two weeks in cell trays or modules, ideally starting them off on a windowsill, in a cold frame, conservatory or greenhouse. Then grow these on until they're big enough to plant out. They'll grow faster than plants started from seeds in the ground, and when a crop is ready and you pick it, you'll have your young plants all ready and raring to go to put in their place. This saves time and makes sure you're constantly cropping.
Tomatoes, peppers and cucumbers
These veggies need several weeks from sowing to cropping – and you probably won't need hundreds of plants. So, here it's far better to buy a few young plants from a mail order company or from your garden centre/nursery. This way you'll save the hassle of sowing seeds in warmth, pricking out the young plants, growing them on…you get the picture. Also, if you only want or only have space for say three tomato plants, you can buy one cherry tomato plant, one plum variety and one standard salad tomato. Or one red, one yellow and one purple fruiting variety if you want a bit of colour variation on your plate. Each tomato plant should give you around 4.5kg (10kg) of fruit a year, starting in July and continuing to September/October.
Talking of space, these plants can all be grown individually in 25cm (10in) pots on the patio or outside the back door, and tumbling tomatoes look great in hanging baskets.
The same principle applies to cucumbers and peppers, and even aubergines, chillies, squashes and courgettes.
Cropping times & amounts
Knowing roughly how much you get per crop or per plant, and roughly how long between sowing and picking, will help you decide on how much you should grow. Our handy time to cropping and yield table will help you work this out.
Crop
Approx time to cropping (weeks)
Yield per plant
Aubergine
18-20
4-6 fruit
Beetroot
10-15
Carrot
10-16
Cucumber (standard variety)
12-14
6-10 fruit
Lettuce (heading)
6-12
Lettuce (loose-leaf)
5-10
200-250g (0.5lb)/square ft of growing space
Spring onion
4-8
Oriental leaves/Mustard greens
200-250g (0.5lb)/ square ft of growing space
Pepper
Chilli pepper

18-20
Up to 24 for hot chillies
5-10 fruit Dozens
Radish
3-6
Rocket
4-8
200-250g (0.5lb)/ square ft of growing space
Salad leaves
4-8
200-250g (0.5lb)/ square ft of growing space
Tomato
16-20
Up to 4.5kg (10lb)
Apart from those veggies that have to be sown indoors with warmth – aubergine, cucumber, peppers and tomatoes – the cropping times are for sowing outdoors. Sowing indoors and then transplanting young plants will shorten these times.