Whether you are a cut flower fan, or just love the big blousy blooms of peonies, they are fabulous garden plants. There are two sorts of garden peonies, the clump forming herbaceous perennials and the shrubby tree peonies. Both types make fantastic garden plants. Here are five wonderful herbaceous garden peonies that die back to ground level in early winter and then magically reappear in spring, bearing fat flower buds that open into the most amazing flowers.
Paeonia 'Pink Hawaiian Coral'
This is a superb and reliable garden peony. 'Pink Hawaiian Coral' is the first of the coral varieties to flower and the large semi-double flowers are a glowing coral pink, eventually fading to more pastel shades of pink. Strong, sturdy stems that make this a good choice for cut flowers. Establishes quickly and increases well, forming impressive clumps. Grows to 90cm and flowers in May/June.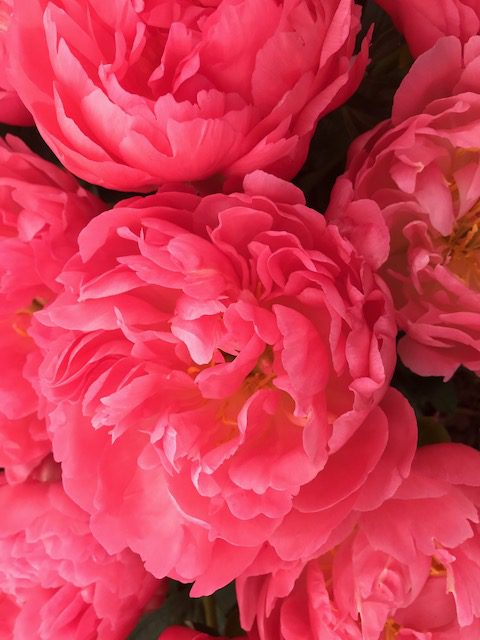 Paeonia 'Red Charm'
A superb double red peony that is one of the very best garden varieties. The large vivid deep red flowers have a rich waxy-textured petals with excellent substance. The petals are arranged in a full dome in the centre of the flower and are surrounded by wide rounded guard petals. The flowers last longer than all other peonies both as a cut flower or out in the garden. The stems are thick and strong so the plants don't usually need staking. Grows to 90cm.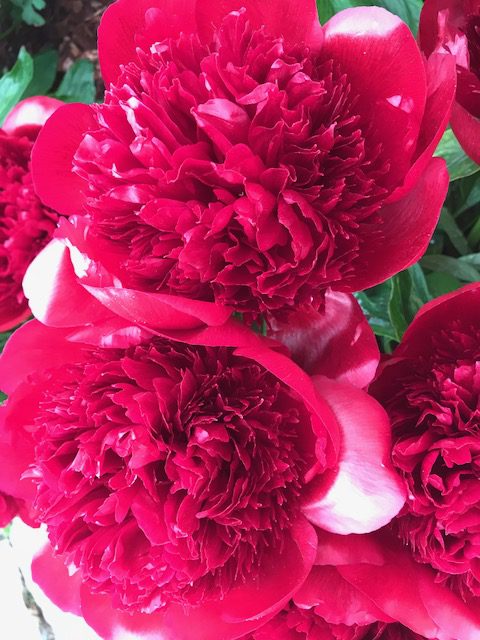 Paeonia lactiflora 'Duchesse de Nemours'
This is a gorgeous French variety with a particularly good and sweet scent. It has large, double flowers with cool white petals and a subtle glow at the base of pale yellow developing into pale green. The flowers are ideal for cutting and the plants should be staked to prevent weather damage. Grows to 90cm.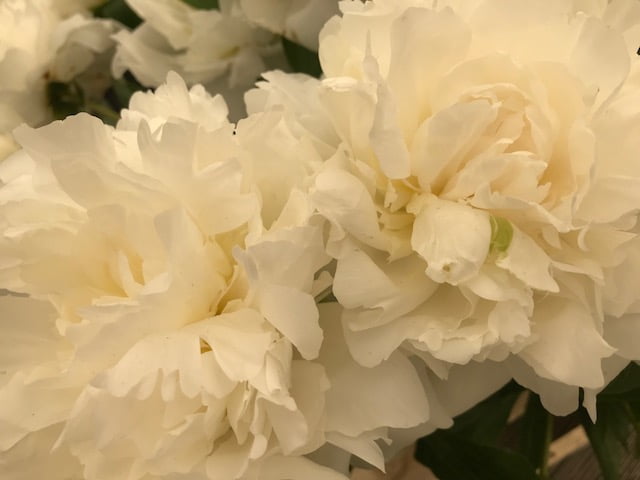 Paeonia 'Moonrise'
This peony was featured in several of the show gardens at this year's RHS Chelsea. It's a simply stunning single creamy-white cup shaped flowers early in the season with large, golden yellow stamens that are a magnet for bees. The beautiful flowers are held on sturdy stems. Makes a bushy, healthy plant. Grows to 70cm.
Paeonia veitchii
This is a truly beautiful Chinese woodland species with deep lilac-pink flowers. Each stem produces two or more slightly nodding flowers, so it flowers for a couple of weeks longer than most species peonies. It's also one of the few peonies that enjoys partial shade, most prefer to be grown in the sun. Makes a more compact but bushy plant with attractively cut leaves and grows a bit taller when grown in partial shade. Grows to around 60-75cm.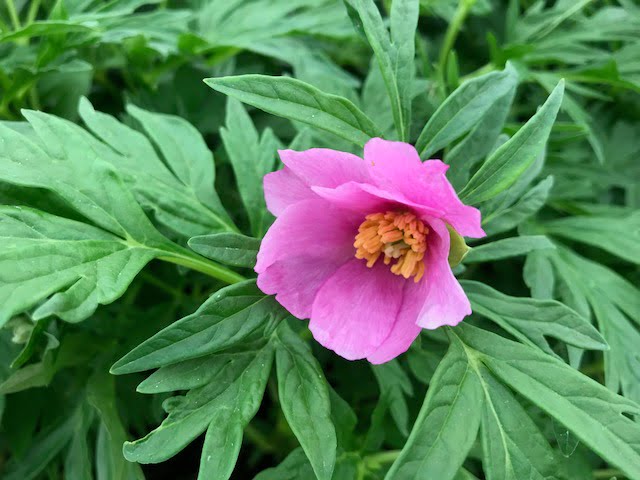 With thanks to Binny's Plants whose beautiful plants won a coveted Silver medal at RHS Chelsea 2018.