Martyn Cox continues his beginners guide for gardeners. This week he has plenty of advice on buying plants for your garden.
You might think buying plants is a straightforward business but I know many gardeners who have paid for specimens that don't live up to expectations. It might be that they give up the ghost suddenly or plod along at a snail's pace for years before they finally decide to get going.
It doesn't end there, of course. All too often gardeners pay more for larger specimens when cheaper, small examples would do the job just as well and if the price seems too good to be true, well, it probably is. So, don't be caught out. Here's my simple guide to buying plants.
Where to buy plants
In the past the only place you could buy plants was at nurseries but the growth of garden centres in the late 1950s offered consumers more options. Today, even supermarkets, greengrocers and DIY stores stock a range of seasonal plants. If you want to find something unusual, then visit a specialist nursery.
Apart from buying in person, it's easy get hold of plants without ever leaving the house. Many nurseries offer a mail order service, allowing gardeners around the country to buy their wares, while shopping television channels offer a good range of young plants and mature specimens. Those looking for something rare might find it being offered at an online auction site.
Does size really matter?
Bigger is not always better when it comes to buying plants. For example, bedding plug plants and perennials in small pots are a fraction of the price of larger specimens but are super vigorous, making them capable of putting on lots of growth in no time at all.
However, those looking to give their garden some instant impact with trees and shrubs are best to choose mature specimens as smaller plants will take several years to make their mark. If you are looking to buy tree ferns, always go for examples that provide the height you require as the trunk only extends by about 2.5cm (1in) a year.
Visual health check
When buying plants in person, give them a visual health check before buying. If the specimen looks pale, weak or has pest-damaged foliage, then it's best to move on. Pick plants in rude health with luscious foliage and perky stems. Of course, it's impossible to do this when buying deciduous plants in winter, so go for those with a well-balanced head of branches.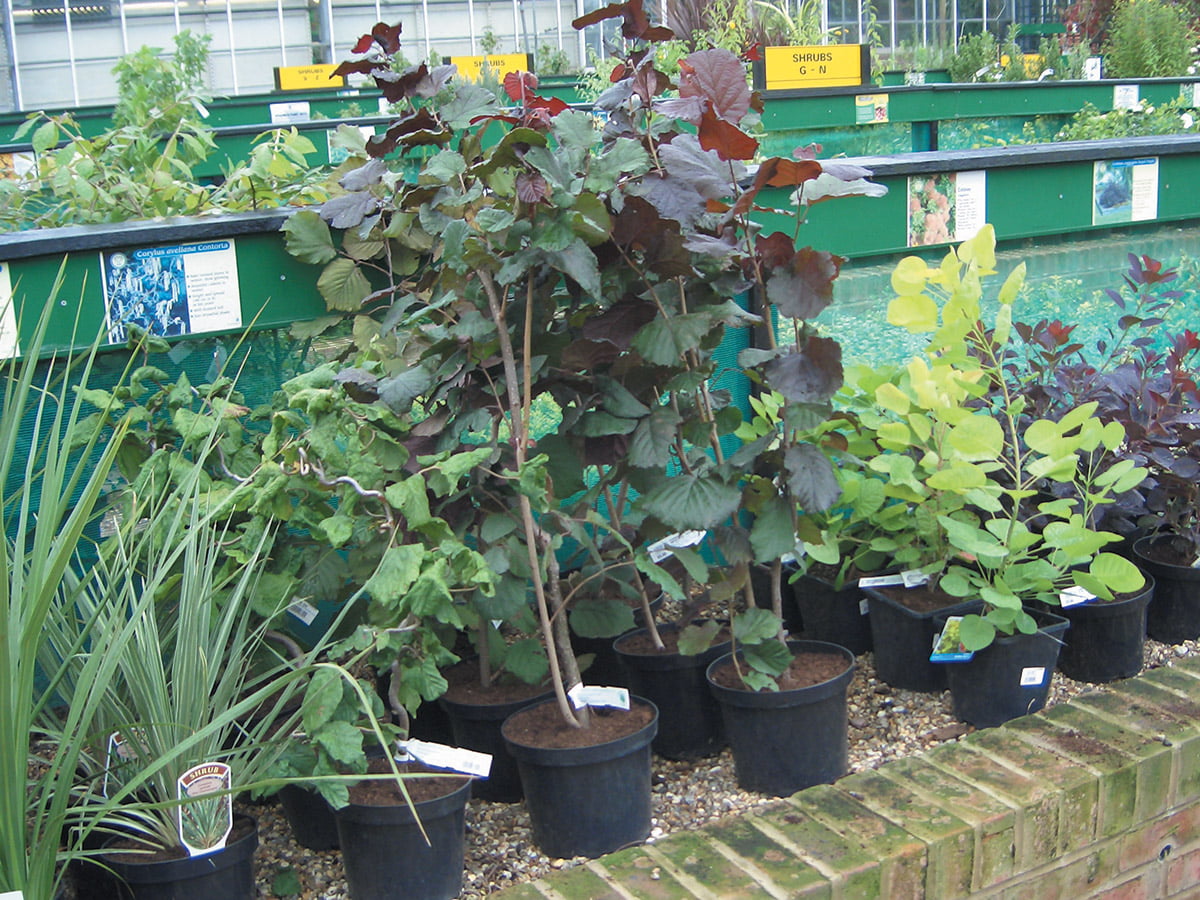 As a rule, avoid anything with lots of weeds, algae or moss growing on the top of the compost – this generally indicates they've been neglected and there's a likelihood of introducing problems to your garden. Also, check the state of the roots by decanting the plant from the pot. There should be plenty of vigorous white roots but avoid buying pot-bound plants, where roots are circling or very congested.
Should I buy discounted plants?
My local DIY store has a trolley that's the final resting place for plants that have seen better days. This often includes bedding plants at the end of their sales season and perennials that are no longer in good enough condition to sell at full price. As a result, these plants are sold at a snip to clear space for fresh stock.
Take care when browsing the bargain basement as many specimens are unlikely to amount to anything. However, among the already dead, bone dry or shrivelled up samples will be the odd good buy. Last summer, I snapped up some beaten-up canna lilies and managed to nurse them back to full health with water, fertiliser and a little TLC.