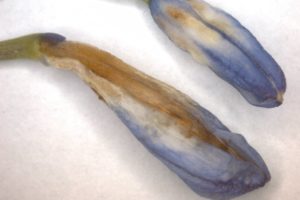 RHS Scientists have put the call out to gardeners nationwide for more information on a new pest attacking agapanthus plants. The bug, now called agapanthus gall midge, can cause deformity and discoloration of the flower buds and in some cases can cause the flower bud to fail to open. It can affect just a couple of flowers on each head or the collapse of the whole flower head.
This little bug lays its eggs inside the flower bud, which hatch and eat their way through the developing bud. Inside is a mass of tiny, creamy yellow maggots.
Samples needed
First found in Surrey in 2014 when a sample was sent to the RHS Gardening Advice service, the midge is now established in other parts of southern England and is thought to have been present in the UK for at least two years.
The RHS is asking for samples of agapanthus flower heads that may be affected by agapanthus gall midge to be sent to its science team in sealed containers. Photographs of suspect plants will also prove hugely valuable to the team leading the research into this midge.
Spreading fast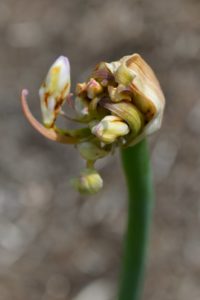 Latest information suggests it is now widespread in the south of the UK. "Our records are a bit sparse," says RHS Entomologist Dr Hayley Jones, "but we've got reports from eight counties in southern England so far. We're waiting to hear from more gardeners but as most of the agapanthus has gone over now the symptoms are harder to spot. The need to learn more about the life cycle of the insect in order to combat its effects is increasing."
The latest information suggests that a second generation of bugs is hatching this season. "Some of the midges I have been rearing have emerged already, even though we weren't really expecting them until next year," says Hayley.
How you can help
If you think your agapanthus have been affected by this new gall midge then you can help with the research. Send samples sealed in a plastic bag or container to: Entomology, RHS Garden Wisley, Woking, Surrey GU23 6QB.
Or you can send images, with location information (particularly postcode) that will help the RHS map how widespread agapanthus gall midge is in the UK, via email: [email protected]