Regular readers of my blogs will know only too well, by now, that I have many containers making up my award-winning garden. Over the years I have learned which plants make the most effective display.
Container Lilies
One of the most dramatic summer bulbs and one of my favourites by far is the lily. You can see my gorgeous collection of lilies in the picture, trust me, they are all in containers, five different ones to be precise! I just place the container on the border in May and let the flowers do their thing, by late June or early July they are starting to go over, so I just lift the containers out, store behind the studio at the top of the garden ready for next year, and drop in something else. Last year it was two pots of oleander and several chrysanthemums already sitting in the front row. Flexible gardening!
Pineapple lilies
I have two large terracotta containers with several eucomis bulbs growing in them too. It always surprises me how few visitors actually know what they are. They love the flowers but always want to know their name. Pineapple lilies as they are commonly known make a real statement on the exotic front though. Here you can see mine intertwined with annuals and some succulents bringing a real feel of South Africa to this corner of the garden.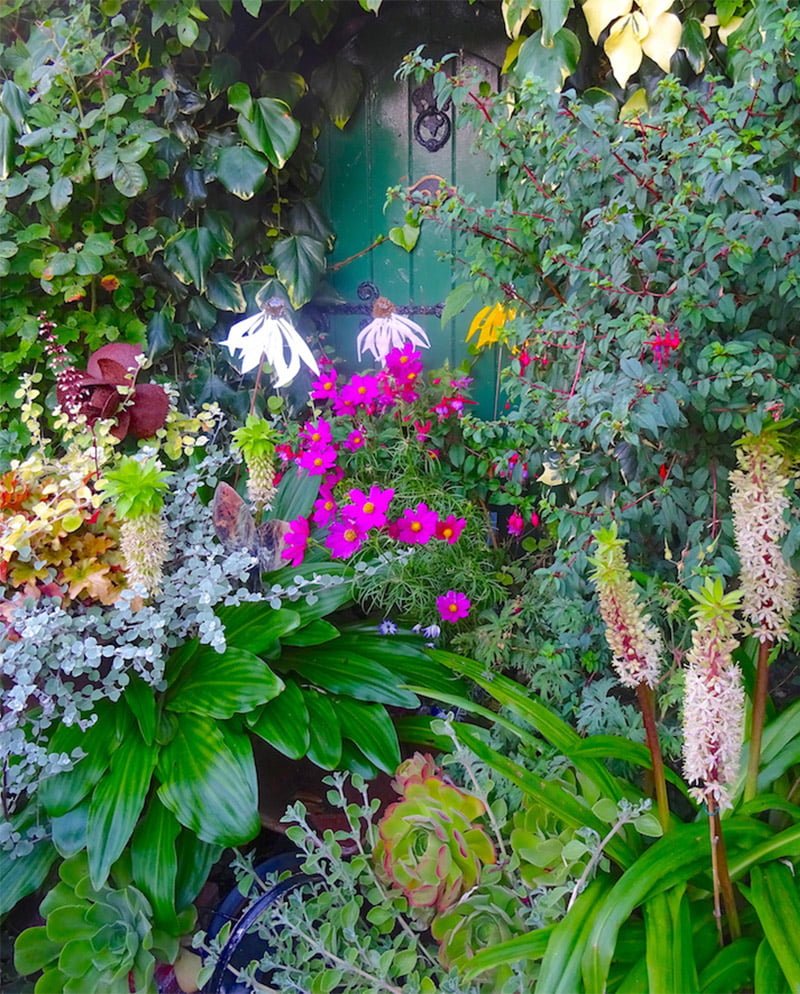 Summer bulbs
A beautiful flower I now grow in containers in the garden is one I remember fondly from my childhood. It is the stunning gladioli. I have lovely memories of my paternal grandmother, back in the 1960's, showing me how to make the flowers and stamens from crepe paper and attaching them to real twigs, by binding them on with rolls of green crepe paper. The only risk of growing them at Driftwood, is the possibility that the strong winds we sometimes get through the summer months can decimate them. If so out comes the container and in pops another!
I also have two wonderful containers of Alstromeria 'Indian Summer'. These plants are really suited to growing in containers and just blend in so well with all my annuals, more importantly they flower throughout the summer right up to Christmas if the weather is not cold, making them a great addition for your patio containers.
Dahlia drama
Some of the other gorgeous summer flowering bulbs on display in my garden this season are several containers with dahlias growing in them. These beautiful flowers really do brighten up areas of the garden later in the season. The bulbs are planted with some annuals around them, cascading over the sides, so visitors don't seem to realise they're actually in containers.
For the last few years I have had a single pot planted up with another South African plant, the beautiful dark calla lilies. I store the pot in the greenhouse through the winter and bring it back out again in late May.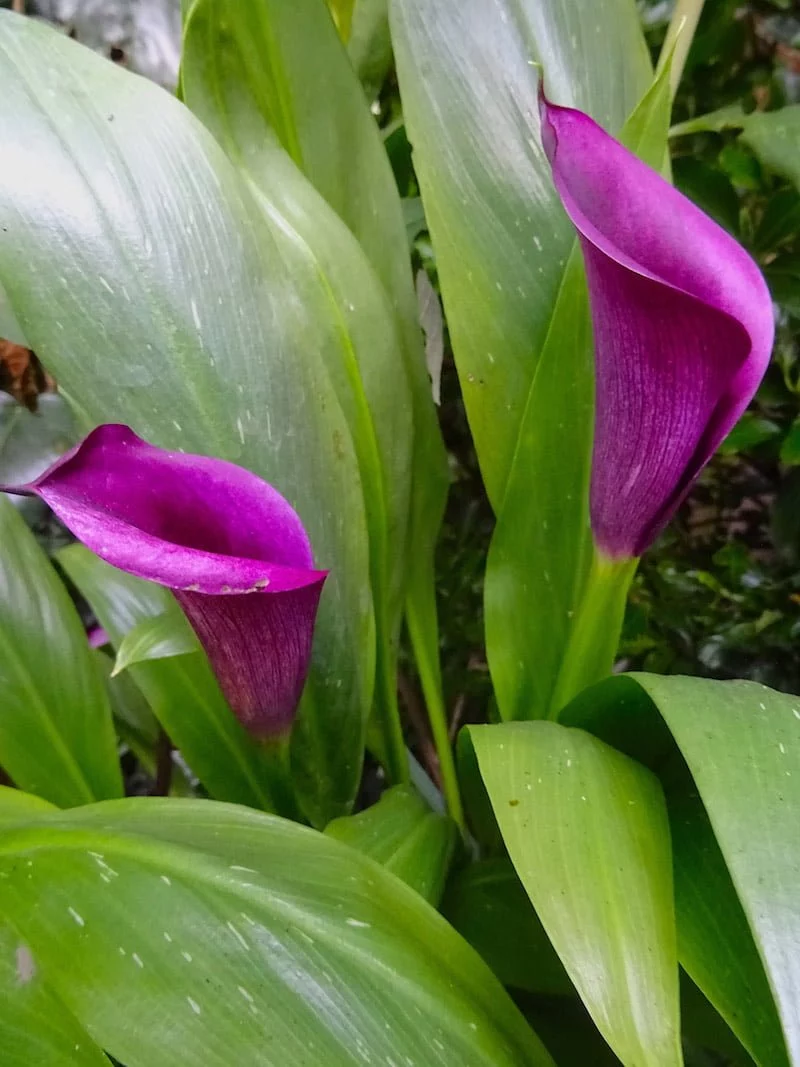 Yet another really adaptable summer flowering bulb, although technically a tuber, is the begonia. I have had several here in my garden in recent years both the upright and hanging varieties. So what are you waiting for? Make sure you investigate some gorgeous summer flowering bulbs for your own plot in 2020, now's a great time to plan ahead.