Are you wondering how to create a new lawn? Is it better to lay some turf or sow some grass seed? Martyn Cox helps unravel the conundrum.
There's nothing better than an attractive lawn. Whatever its size or shape, a lovely sea of emerald green grass sets a garden off to perfection. It acts as a foil for beds, borders and features, while the multi-purpose surface can be used for everything from picnics to playing outdoor games.
When to seed a lawn or lay turf
Technically a new lawn can be created all year round. But new lawns are usually created in autumn or spring. In my opinion, it's best to lay turf in autumn, as rain keeps it damp and there's little foot traffic, allowing the lawn to establish over winter. Whereas turf laid in spring needs regular watering to prevent it drying out in warmer spells.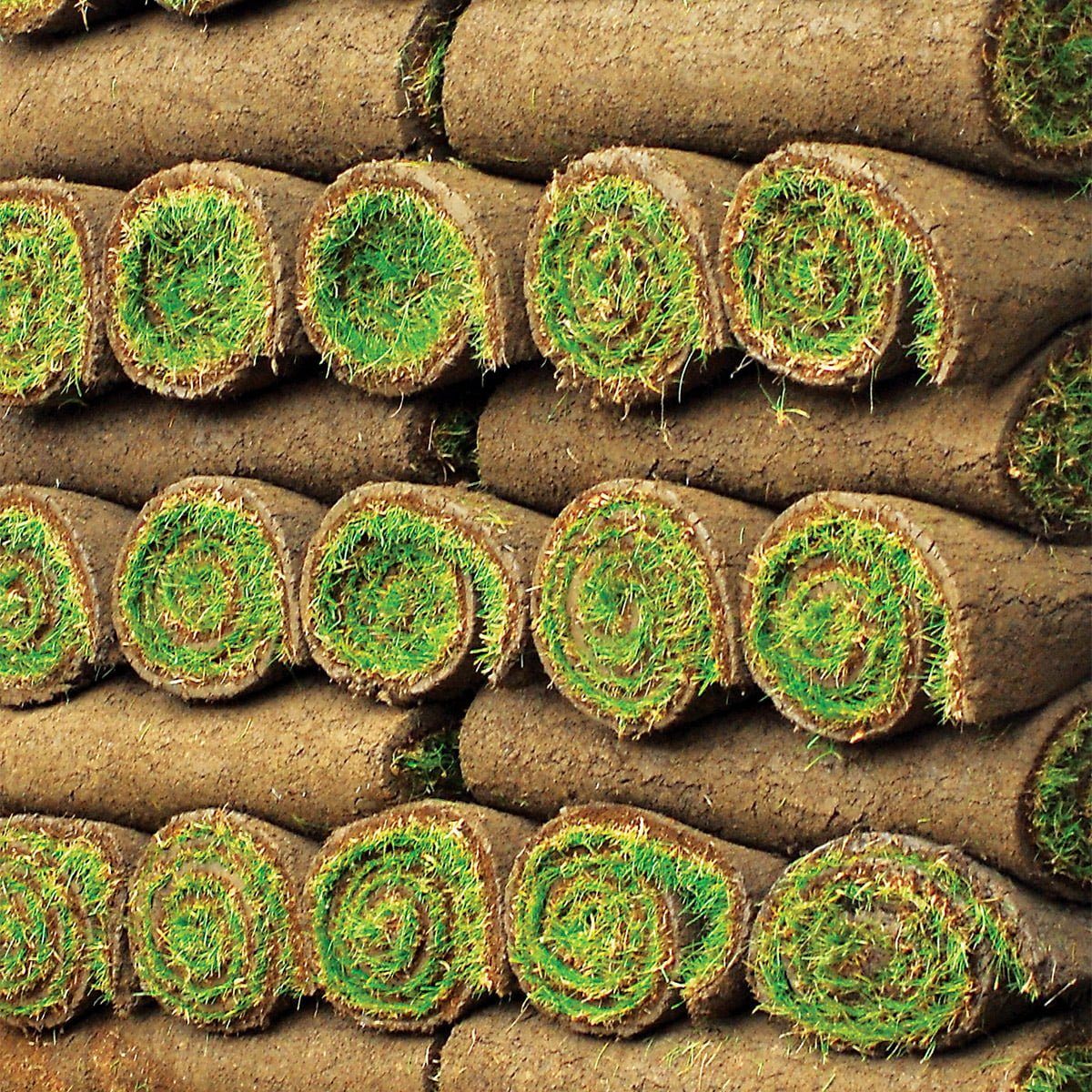 Lawns started from seed in autumn tend to establish quickly as the soil is warm and moist, providing the perfect conditions for germination. Wet weather keeps the roots damp and there's little competition from weeds. Sowing from seed in autumn also means that the lawn will be ready for using in summer, unlike those sown in spring.
Lawn turf versus grass seed
Turf gives instant impact and once it's down the lawn is ready to use within five weeks or so – whereas it's best to stay off lawns seeded in autumn for two months and to avoid heavy use for its first season. However, it's cheaper to create a lawn from seed, making it a good option for large areas, and perfect for lawns in tricky places, such as corners or slopes.
Preparing the ground
Prepare the ground for sowing or laying turf in the same way, by skimming off any old grass with a spade and then remove all weeds and any large stones. Fork over the ground, flattening humps and filling hollows. Break down clods, roughly level and firm the surface by walking up and down. Rake the soil again to leave a level surface with a texture that resembles coarse breadcrumbs.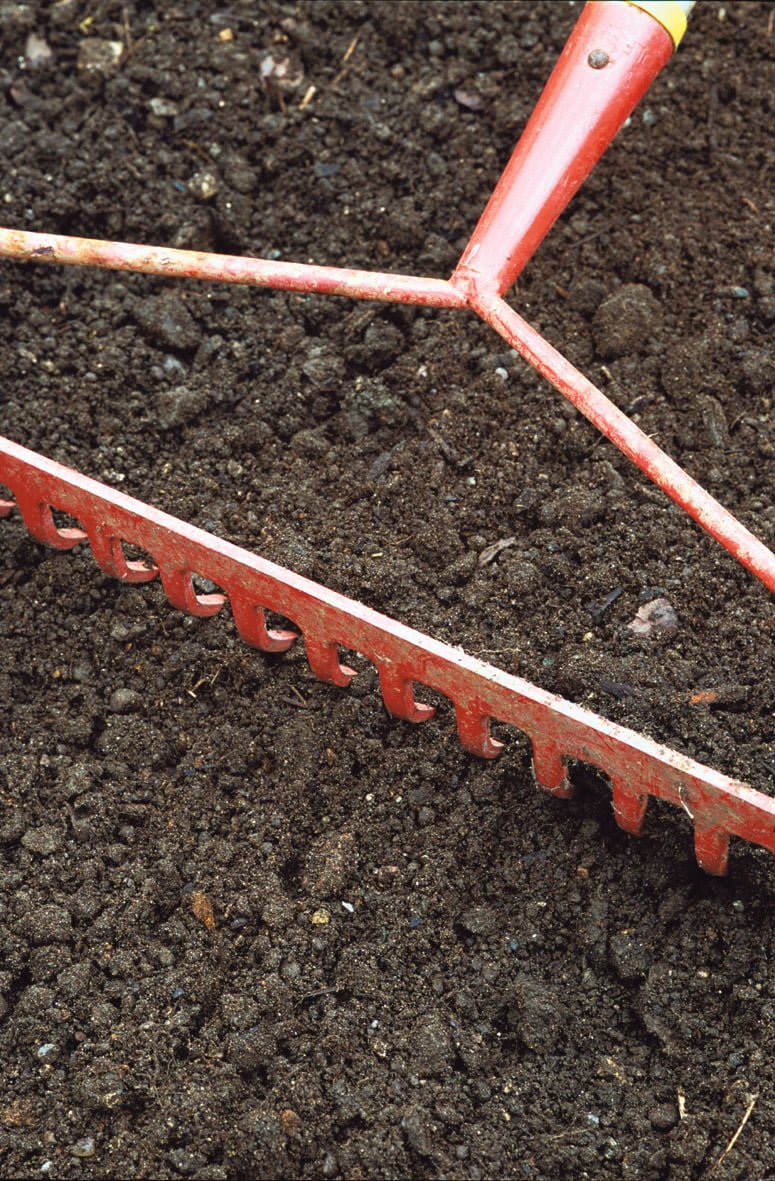 How to seed a lawn
Mark out the area into square metres using canes. Shake the box or packet to mix up the seeds (Richard Jackson Triple Use Grass Seed is a top performing seed mix, ideal for sowing new lawns), and weigh out the amount for each square. Pour into a container and mark the level as a guide. Scatter half the seeds in one direction across a square and the rest in the opposite direction. Lightly rake and water. Repeat across the site.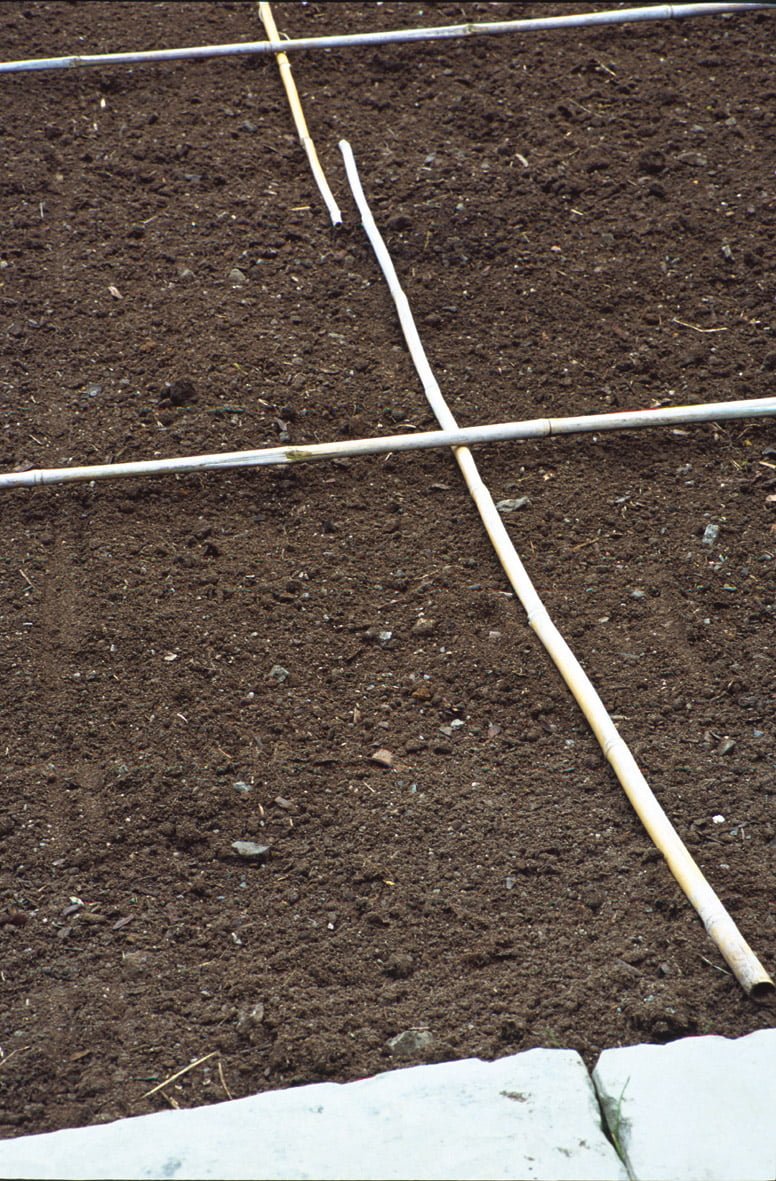 Protect from birds by stretching fine netting over the top. It is also worth cordoning off the area with string and canes to prevent people and pets from walking across the soil. Seedlings are susceptible to drought, so keep them watered during dry spells. Keep a close eye out for weeds and remove before they flower and look out for hedgehogs and other wildlife that may become caught in the net.
Laying turf
Start by laying your first row of turves along a straight edge, carefully unwinding each roll to avoid tearing. Butt each piece up tight until the first row is complete and give each a good tap with the back of a rake, especially at joints, to ensure they make good contact with the soil. Finish the end of the row with a half-size piece of turf.
Lay the next and subsequent rows by staggering pieces of turf in a running board brickwork pattern, making sure pieces fit snugly. Avoid damaging the turf by laying each row from planks of wood laid along the previous row. If you are laying a lawn with a curved edge, trim to shape with a half moon tool.
Brush a sandy topsoil mix into the cracks and water. For the next five weeks, keep off the lawn as much as possible to allow it to establish. Rainy weather during the autumn usually means it's unnecessary to water but do gently water the turf during hot, dry or windy spells, paying particularly attention to the edges.