Finding a distraction or a means to mindfulness in these uncertain times can make a huge lift to our spirits and mental health. Gardening is in effect nature bathing, it's a way to reconnect with nature and create something fresh and vibrant and new to fill our hearts and lift our spirits. But growing things can also augment your store cupboard. Not in a big way, you'd need a small holding to be self sufficient but you can add freshness to your plate with just a few things to sow and grow now.
At the moment you can still buy seeds and plants mail order and online. That may change, so if you are planning to start growing; don't delay. But don't disregard your gardening neighbours who may have cuttings to share and plenty of advice, of course always adhering to the 2m social distancing rules and the latest Government advice.
Salads
The most obvious thing to sow and grow now are salad leaves. But actually you don't even have to sow and grow your own. You might find a few edibles on your daily exercise or in your garden. But you do need to know what you are picking. Wild garlic grows in the woodland next to my house and at the moment it is abundant, so a handful of leaves pep up a salad, add flavour to a stir-fry or casserole and can be made into pesto.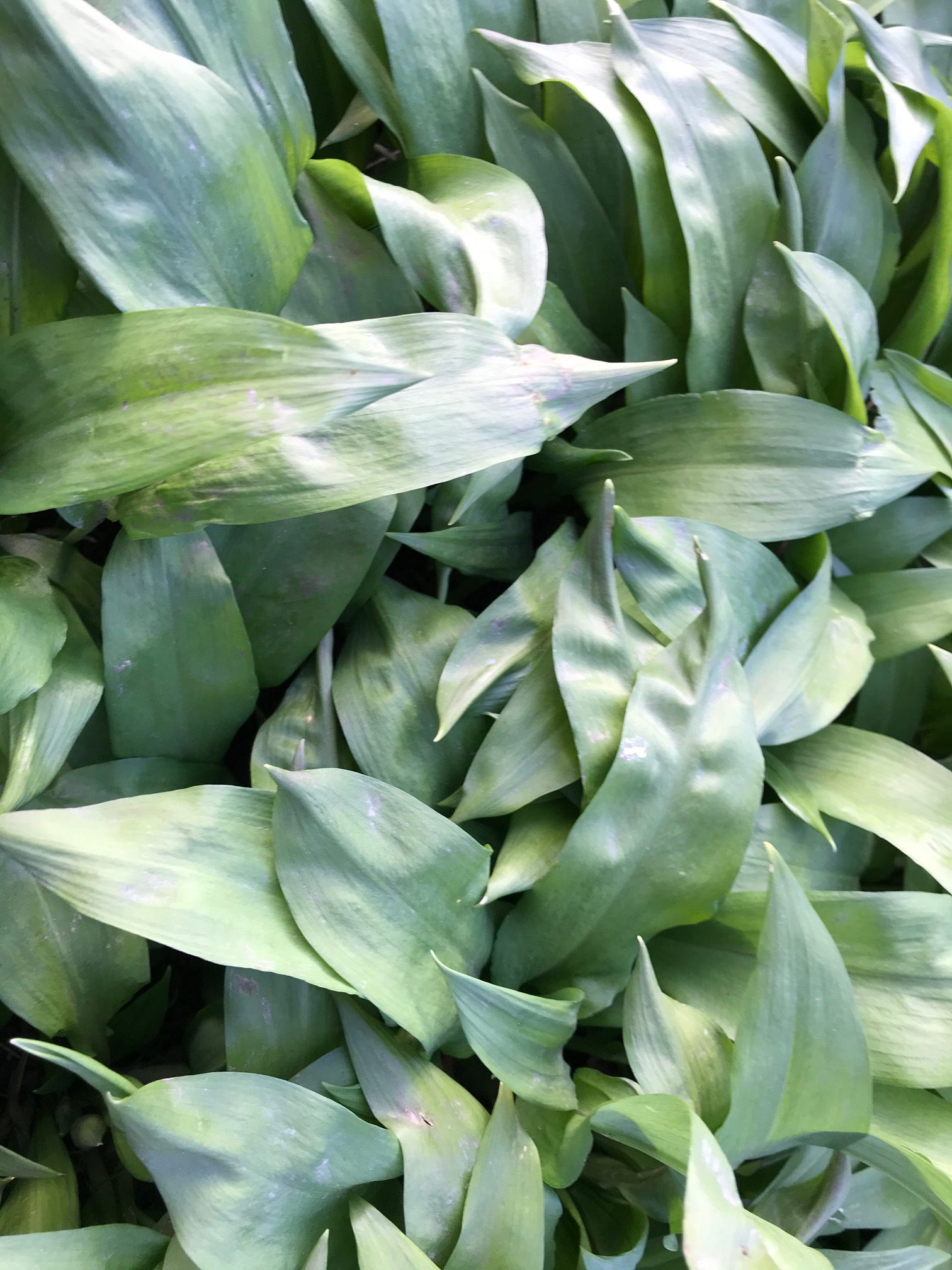 If you've got broadbeans sprouting in the greenhouse look at the shoots and leaves. They can be picked and used in your salads. A good tip is not to think of salad just being lettuce. I take great delight in making a bowl of salad without a single salad leaf. So at the moment I can add some kale leaves that are sprouting in the garden, some chives that are coming up in the herb garden. The fresh pink leaves from my lovage patch and even some blanched dandelion leaves I found under a flowerpot yesterday. It doesn't take long before there's a small bowl of leaves and that's without sowing any seeds yet!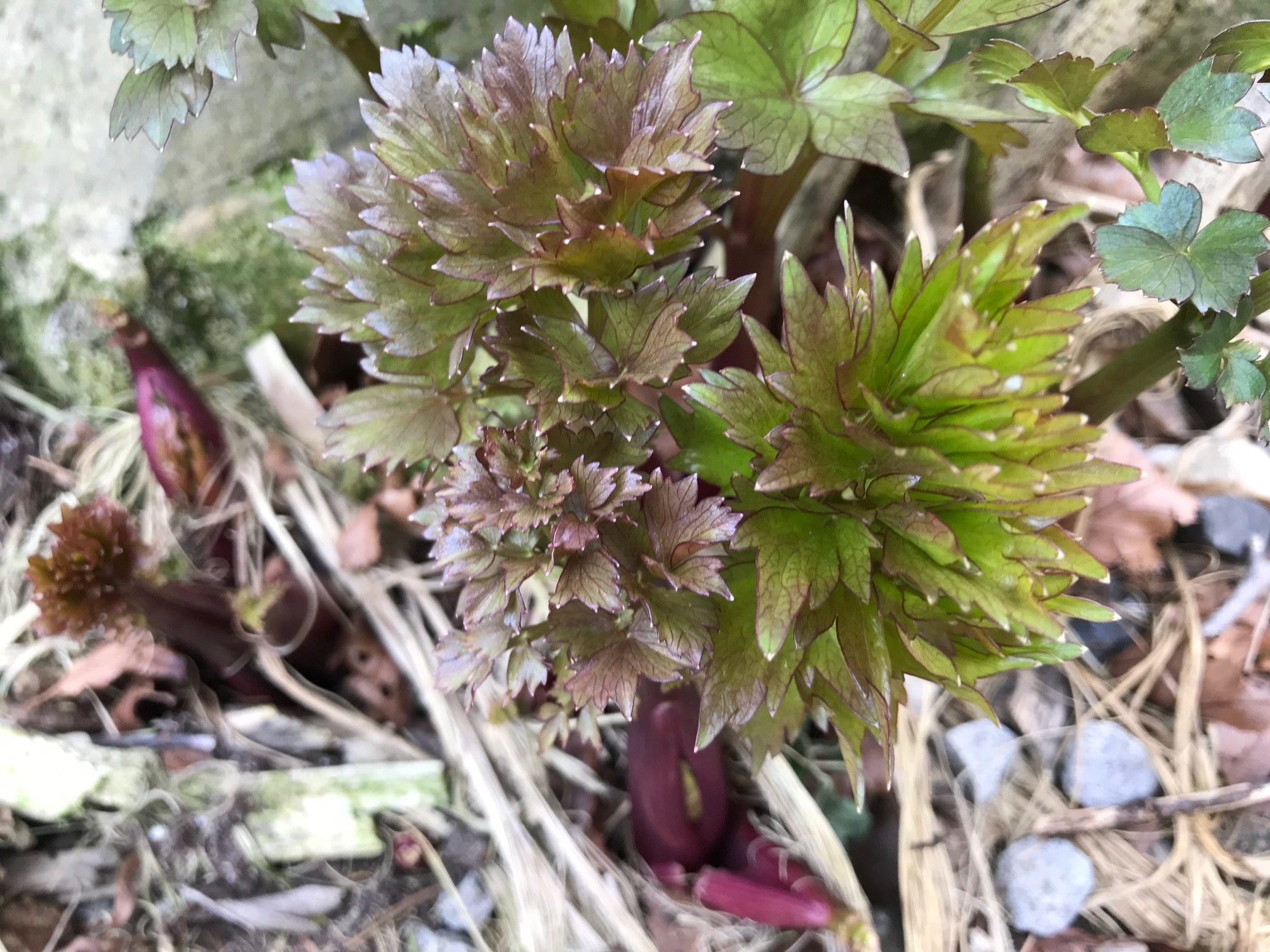 More peas please
You don't have to grow peas to harvest the pods. In fact, unless you have a very large veg patch or garden I suggest you don't. You don't get a massive harvest from a few plants, you'll eat them fresh from the pods anyway and if you do then they take ages to pod. But I do suggest you grow peas for pea shoots. You can get two or three harvests of shoots from each pea. Doesn't sound much, but the flavour is fantastic and well, the top chefs were using them as stylish garnishes before the lock down.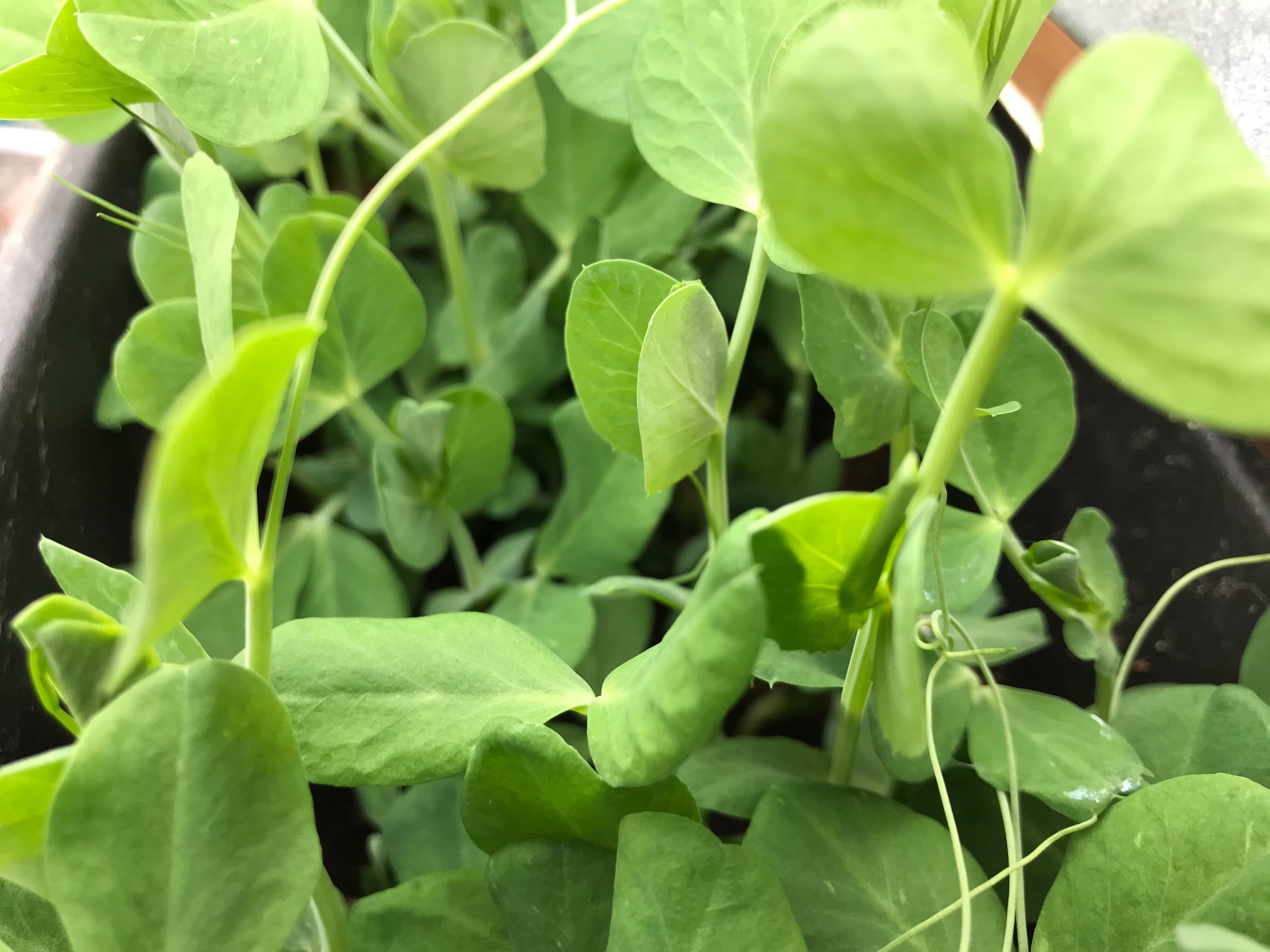 You can use any edible pea seeds (i.e. not sweet pea seeds) and plant them in shallow trays or pots of compost; so mange tout, sugar snaps and peas. But actually if you've got some dried peas in the cupboard you can grow them too. The quick soak peas need sorting first into whole peas and pieces. The former you can soak and sow, the pieces should go into your next stew. But if you've got dried marrowfat peas in the cupboard – result. You've got your pea harvest literally sewn up. Sow them every week and start cropping them in 2-3 weeks depending on the climate.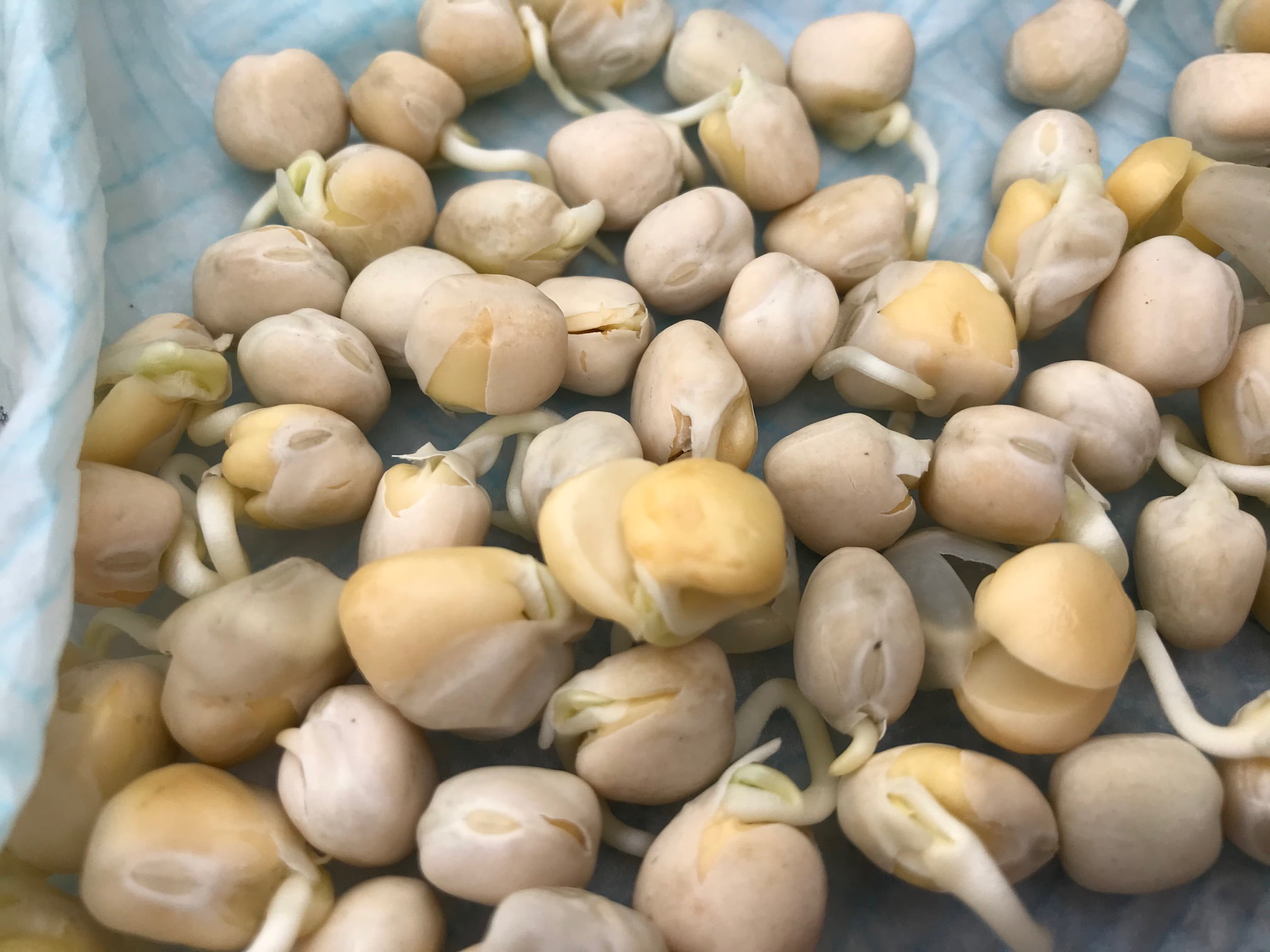 Herbs
I've already mentioned chives and lovage; two great early spring sprouters that can add intense dimensions to your menus. But what else are you growing that you can make much more of? Have you got mint? Mint tea is very underrated, but a freshly picked sprig will take a cup of hot water into orbit with its fresh minty taste. Nothing like toothpaste and infinitely better for you. Beg or borrow a cutting from another gardener and pot it up, take lots of cuttings and share them around. Rosemary snipped into little pieces will transform your dumplings, elevate your roasties and also makes a tasty tea too. Marjoram – a great bee plant (had to get the bees into this somewhere!) is great on homemade pizza with tomatoes and cheese. If you've got seed of basil that's great, but hold off sowing it until the weather really warms off, it's a grumpy little plant that likes the warmth of the summer sun and sporadic watering to grow well but when it does, wow is it fantastic.
Beans
If you are new to growing from seed; grow beans. You can sow in a protected clime in April, later this month is best and then you can sow a few seeds each week right until June, so that you stagger your harvest. That might be very important if this lockdown sticks around for months, you don't want all your beans in one basket. And while early crops will be sought after, plants that are still cropping into autumn will be equally valuable.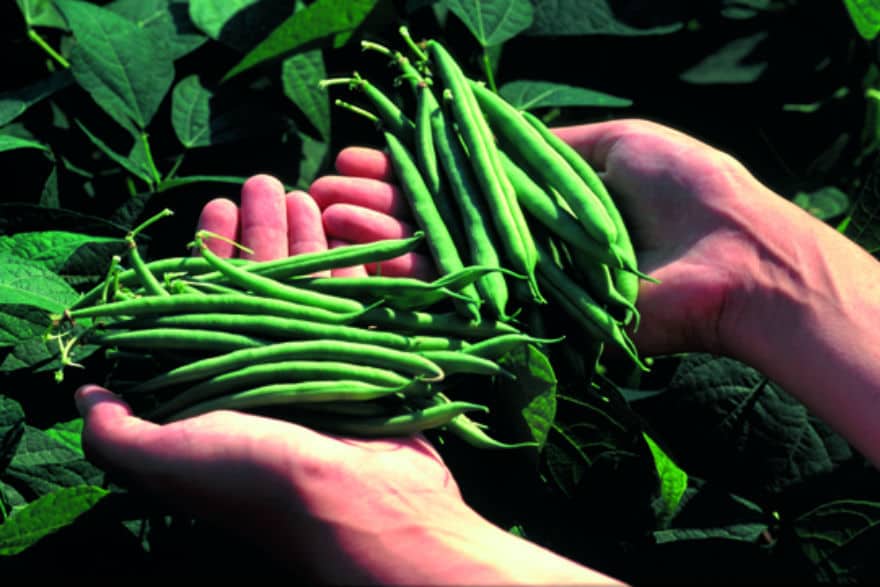 You can grow dwarf French beans, these are great in a greenhouse because they self-pollinate and don't need our friends the bees to cross-fertilise them. For outdoors, sow and grow climbing French beans and runner beans. Usually the season is better for one or the other and as we can't predict the weather, you've got a fail safe, if one crop falters the other should fly. You need to sow indoors or in a greenhouse and protect the seedling from frost planting outside when all danger of frost has past.
Courgettes
If you only grow one vegetable this year grow courgettes. Don't sow lots of seed unless you can share it around with neighbours. Don't plant lots of plants unless you have a massive freezer or can eat courgettes for breakfast, lunch and dinner.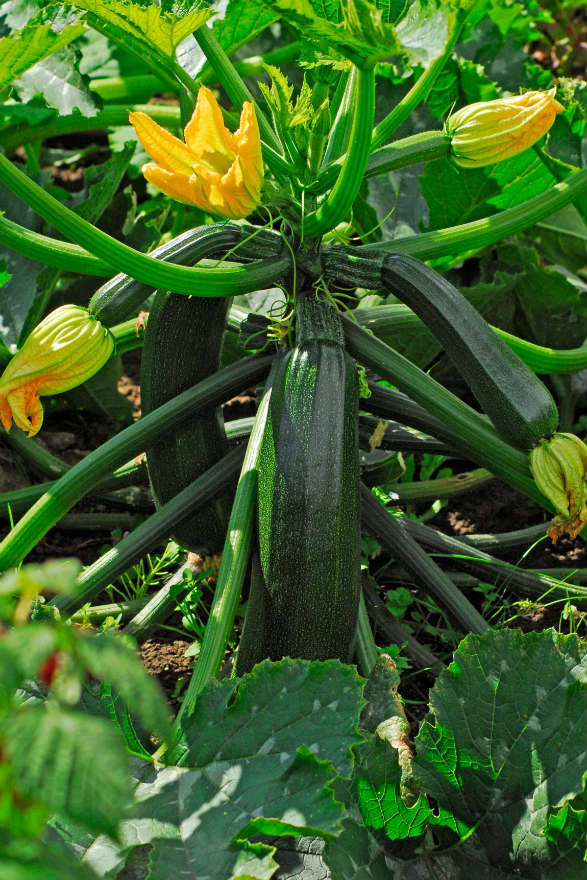 About 3 or 4 plants will bring you plenty once they start cropping. Best to stagger the sowing to every two weeks, or you will be buried in courgettes. For more advice see Vicki Cookes feature here.