Geoff Stonebanks explores his love of garden hydrangeas.
Sometimes the seeds of gardening are sown in childhood. Many of us have fond memories of the gardens of parents and grandparents. For Geoff Stonebanks is was the house and garden of his maternal grandmother in Cleveleys, near Blackpool, that sticks in his mind.
Amazing blue hydrangeas
She had several amazing hydrangeas planted around the plot. What still strikes me to this day is that most of them were blue and looked stunning. She was on the coast, as we are here and must have had good acid soil to support their rich blue shades.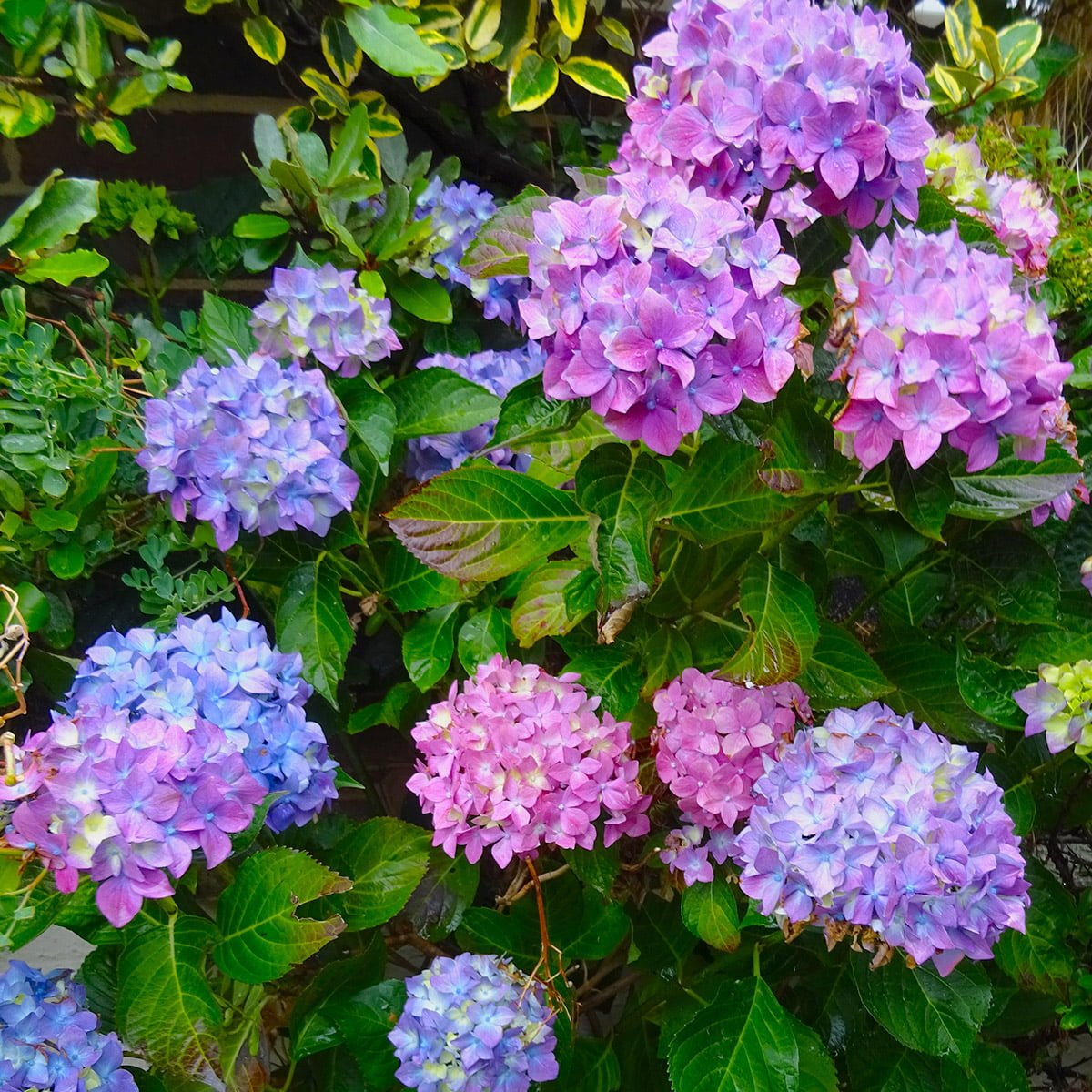 In my garden at Driftwood, one of the few remaining plants from the previous owner of our own property is in the front garden, here in Seaford, a gorgeous hydrangea! It too has some lovely blue blooms on it every year. I'm not sure of its name, as it was there long before we arrived. But I'm sure memories of my grandmother must have sparked my love of this plant, so much so, my garden at Driftwood now has 10 or more different varieties.
Easy to grow
Hydrangeas are such an easy plant to grow. There are a number of different hydrangea types but they all enjoy similar growing conditions. They vary in size from small shrubs to sizeable, almost tree-like specimens, so it is important to check the plant label when buying to get one that is suitable for your space.
Which hydrangea you choose will likely depend on your preferences for flower colour and/or shape. I think my favourite by far is Hydrangea 'Vanille Fraise', as the name may suggest, it is a variety that hails from France and quite literally translates as Vanilla Strawberry, in honour of its beautiful blooms colour. It is an award winning paniculata hydrangea and in summer it forms large heads of flowers in pyramid-shaped clusters at the tips of red-stemmed branches. These emerge creamy-white, vanilla in colour and turn shades of pink-red, like a strawberry, as they age, finally taking on fabulous rich crimson and russet tones. It is the perfect plant for adding late summer colour to a shrub border, or for creating an informal, flowering hedge. It is one of the easiest shrubs to grow, even performing well on my north-facing back wall due to its extreme hardiness.
Rosy red blooms
I bought two lovely plants from Richard Jackson's Garden back in 2019, of Hydrangea macrophylla 'Red Baron'. They have produced some gorgeous flowers this year too. Rosy red flowers in mophead form are produced in abundance and it is so easy to grow. The blooms slowly fade to a deeper, more subtle shade of red as they mature during the season, extending this hardy shrub's interest right through to autumn. It's compact growing habit means that 'Red Baron' can also be grown in containers on the patio, as well as being included in a shrub border. Both mine are in containers, meaning I can move them around the garden.
Acid green flowers
Another favourite is Hydrangea paniculata "Limelight" the flowers open the cleanest, brightest, acid green. Over time the flowers fully flatten and turn pure ivory, before being washed with rich pink, so these flowers have a long garden value too. It is a very hardy hydrangea which is suitable for full sun and partial shade positions. Unlike many hydrangeas it will grow well in both alkaline and acidic soils. It withstands drought well when established too. I have a pair planted in a border on the left side of my garden.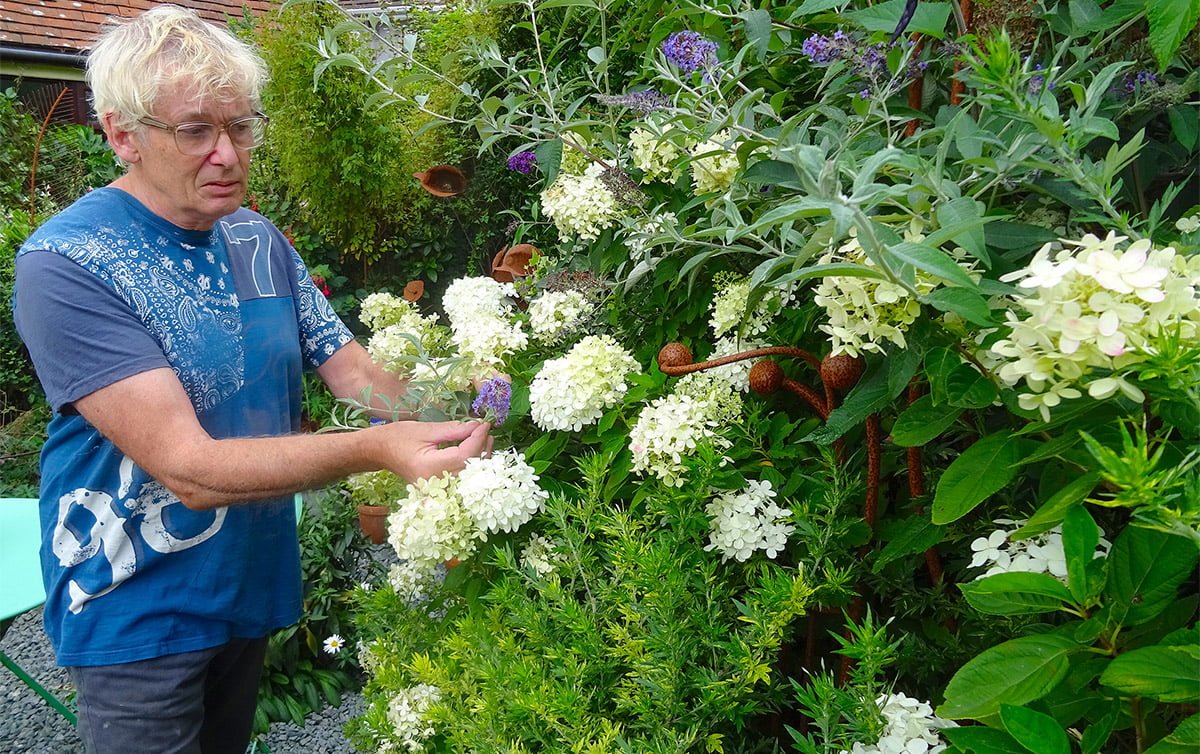 In memoriam
I bought a Hydrangea macrophylla 'Schneeball', a lovely white mophead variety, in memory of my father. It has done well in the garden every year since and has that special memory to boot. The flowers fade through shades of green and pink as they age. Mine is in full sun but sheltered by the other shrubs that circle it.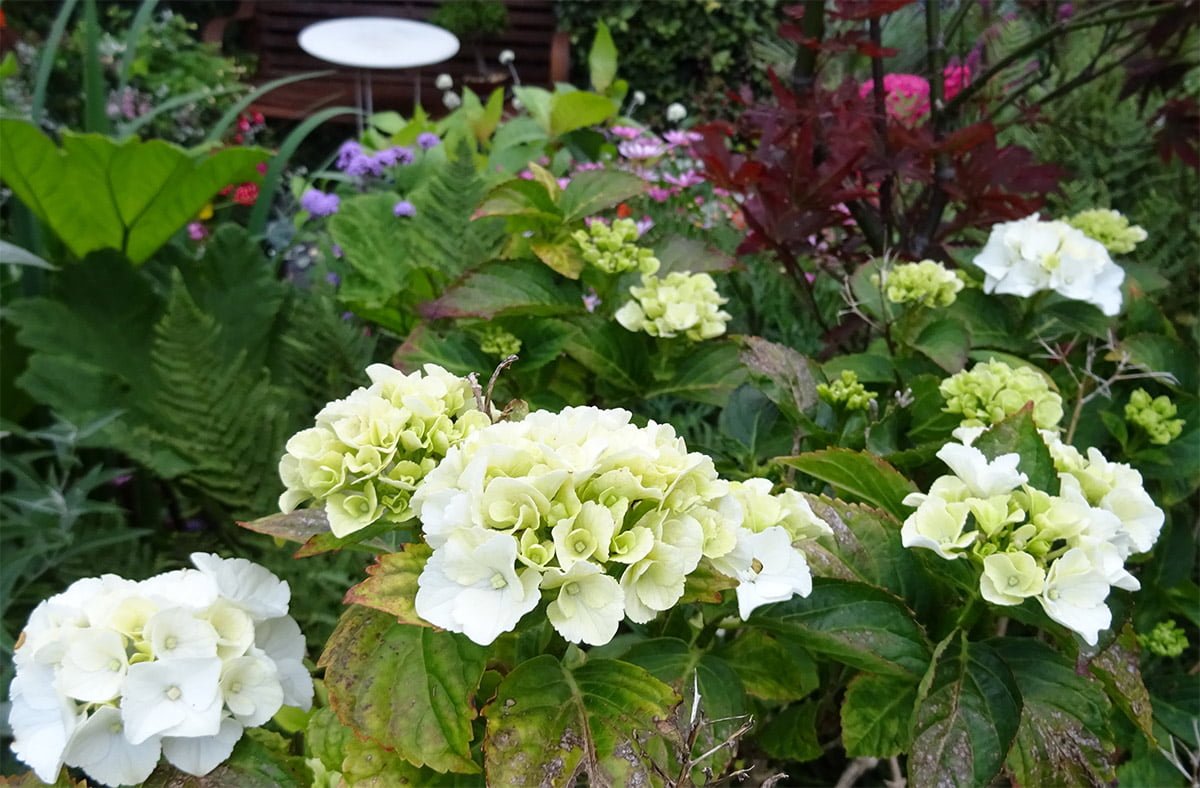 Another white hydrangea that I bought a few years ago is Hydrangea arborescens 'Annabelle'. It has massive round white flower heads among big green leaves through summer and autumn. You can cut the plants back to make them bushy. Most of these flowers can hit the deck as the plant is very floppy! I tend to support mine early in the spring so new growth can hide the stakes out of sight.
They are lovely chunky plants, and give a great summer display. You might get the odd autumn flower too.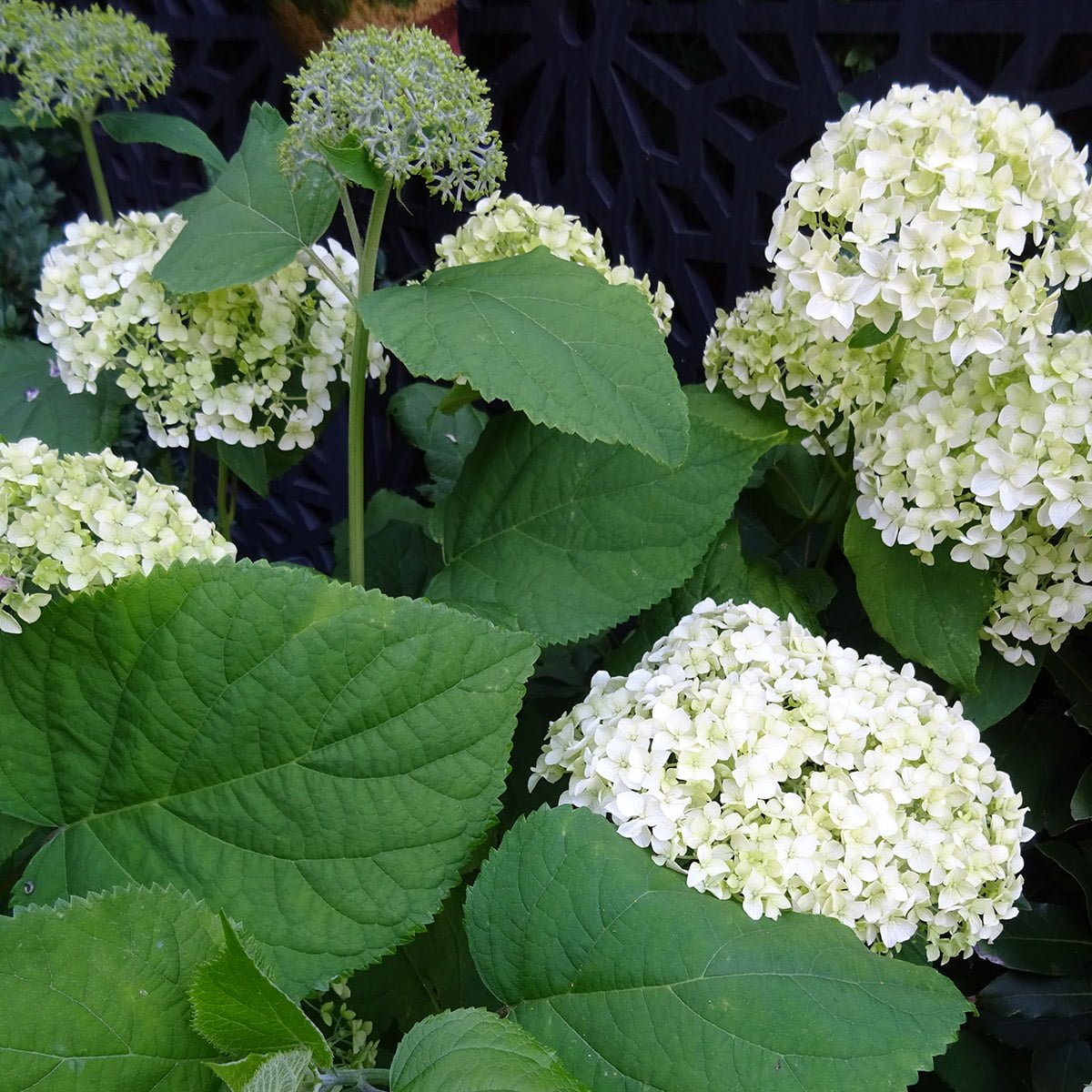 New hydrangea varieties
This autumn I have invested in two new varieties of hydrangea. I have bought two Hydrangea petiolaris. This is an elegant climbing hydrangea that's perfect for those cold, north facing walls that rarely see the sun. Perfect for the back wall of my house. They bear lacy white blooms in summer that contrast beautifully with its cloak of dark green foliage. As autumn approaches, its heart shaped leaves turn a buttery shade of yellow that will brighten even the darkest corner. Although a little slow to get going, once established this superb variety should quickly scale the area with its clinging aerial roots. I've got my fingers crossed.
Another new one is Hydrangea paniculata 'Little Spooky'. It's a neat, dwarf variety which is smothered in rounded, cone-shaped flower heads from July to October. Its enormous, white blooms are suffused with apple-green, virtually hiding the dark foliage beneath an extravagance of flowers. It is naturally compact, making it perfect for patio pots in my seaside garden.
So, what's not to like? Go and check hydrangeas out for yourselves. You won't be disappointed.