Over the next few months I will be guiding you through how to spruce up your own space, inject it with vigour and life, giving you a fail-safe recipe in creating a truly beautiful garden. It goes without saying that plants are undoubtably the most important ingredient of any garden; they are the key to creating that tranquil retreat you have always dreamt of.
Where to start
When planning your own space, it can be tricky to know where to start and what to plant first. Is there really a definitive beginning and end when creating a garden? The answer is yes. It is all to tempting to nip to the local garden centre, buying whatever happens to look good on the day of your visit, however with a little thought and creativity, you can create something much longer lasting and more inspiring.
The most important thing to consider first when planning what to plant in your garden is the structure. This will form the bare bones and the skeleton that will hold your garden together. You need to think about introducing height and adding an extra dimension, which the garden would be so flat without. Trees provide this in abundance and so this is the logical place to begin.
Incredible trees
Trees are truly incredible, and we should all really be planting more. From small trees that will fit into the smallest of courtyards, to dominating specimen trees ideal for larger gardens, there really is a tree for every space. Trees produce oxygen, they take pollution out of the air, they reduce noise pollution, cool our cities and provide safe homes for millions of bugs, creatures and animals. They are simply the understated heroes of the modern world, and we should be growing more.
Below are my top five favourites trees for providing structure and interest to your garden throughout the year. Choosing the right tree is like choosing the right pet for you, there will be one to suit your specific requirements, style and taste, so it's important to do your homework before rushing out and buying the wrong one.
Betula albosinensis 'Red Panda', the Chinese red birch
Most of you will have discovered the common silver birch before, widely grown as a garden favourite due its willingness to grow just about anywhere, grown for its peeling white bark. However, this birch is different, better, if a tree can be sexy, then this certainly is. With peeling orange-red, smooth bark, it's truly irresistible and you can't help but touch it. A reasonably small growing tree, so it's a good choice for small to medium sized gardens.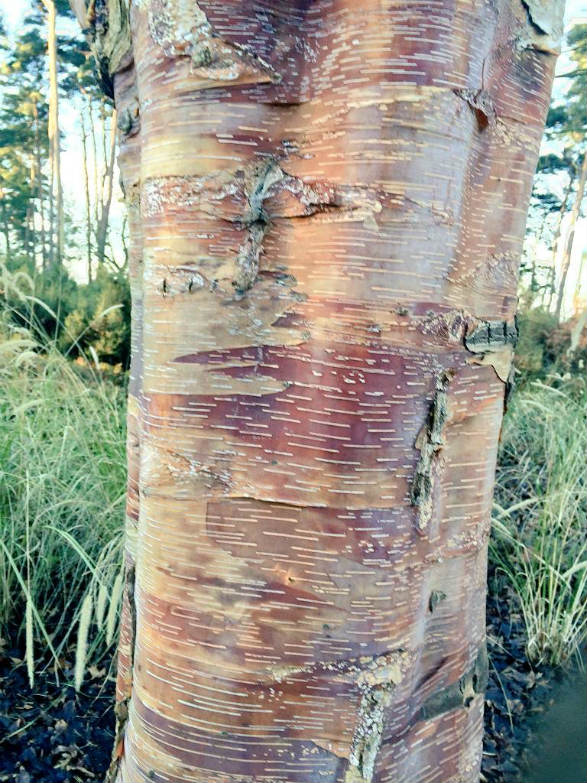 Pinus 'Sheffield Park', Montezumas pine
This is a firm favourite of mine, a pine like no other. Boasting huge, impressively long needles that radiate and create evergreen structure that you will just want to run your fingers through. It doesn't grow big enough to take over the world, as most pines you would instinctively picture may do, instead it's well-behaved and would even grow well in a container.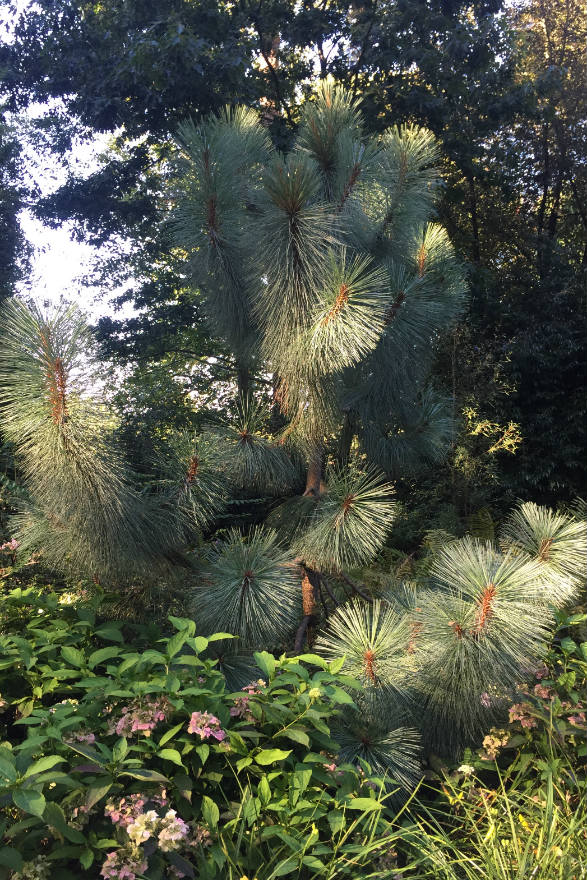 Amelanchier lamarckii, the snowy mespilus tree
A truly special tree due to its versatility and ability to perform in all seasons, from its pure white flowers in the spring, contrasted against the emerging bronze leaves, right through to the incredible autumn foliage. It can be grown in a number of different shapes, from multi-stems to standards, making it a great option for the garden. My person preference is creating 'legged up' multi-stems, where the tree is branched out from the base and the canopy is raised slightly, creating a structure of branches that you can see through.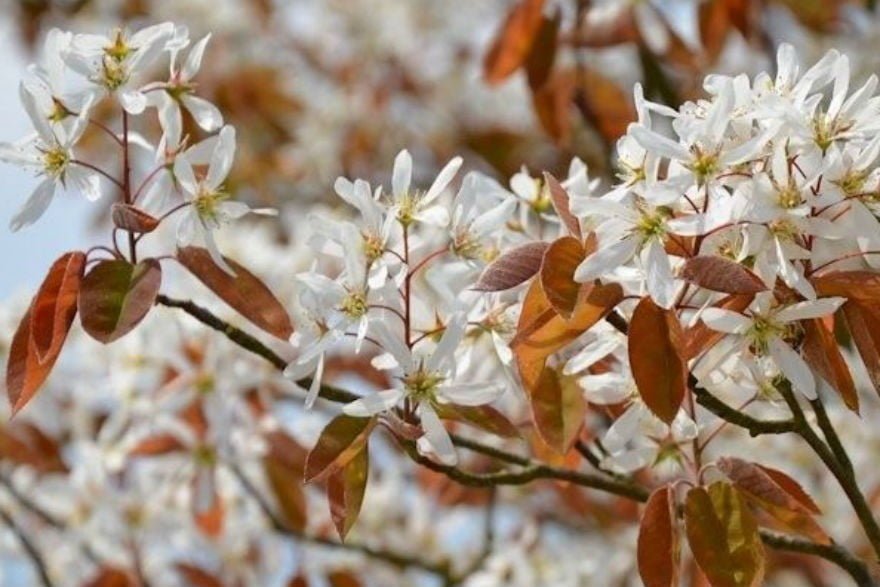 Cercidiphylum japonicum, the Katsura tree
This is the king of the autumnal foliage, this tree is a treat for the nose as well as the eyes. Often referred to as the candyfloss tree, because of the incredible sweet, burnt sugar smell it produces as the leaves fall and the starches in the leaves are converted to sugar. It can grow to a fairly large size, so is best used for medium to large sized gardens. The heart shaped leaves start out as a rich tinged bronze, before fading to an elegant yellowy orange in the autumn.

Acer griseum, the paperbark maple
Boasting beautiful, peeling bark, this small to medium sized tree really comes into its own in the winter months, as the rest of the garden falls asleep and the leaves drop its stunning structure and bark is truly revealed. Growing to around 4 to 6 metres and best positioned in full sun or partial shade. It would grow equally well in a container, if you're limited on growing space.