Who would have believed back in 2010 that a retiree in his late 50's would take up gardening, knowing absolutely nothing about it and then achieve so much in the ensuing 10 years. Well, if you'd said that to Geoff back then, he would most certainly have laughed at you.
Positive feedback
After being bullied by family and friends into opening his garden to raise money for charity, Geoff soon realised that he must have a talent for gardening, with all the positive feedback. A couple of comments extracted from his visitor's book back then read: "Absolutely magical garden, full of original ideas and inspirations." Plus "Inspirational plant combinations. Absolutely wonderful! Delicious teas." Little did Geoff realise, these were just the tip of the iceberg, with many more accolades to come from over 20,000 visitors, a clutch of garden media journalists and several competition judges!
Avalanche of press coverage
Press coverage began with a mention in The Independent Magazine as a seaside garden to see in 2011. This was followed in 2012 by an outright win in Garden News "Best Small Garden" competition and runner up in the Daily Mail national garden competition. 2013 saw a full-page feature in the Mail on Sunday and 8-page feature in Sussex Life magazine, while 2014 brought TV appearances for Geoff and his garden on Good Morning Britain.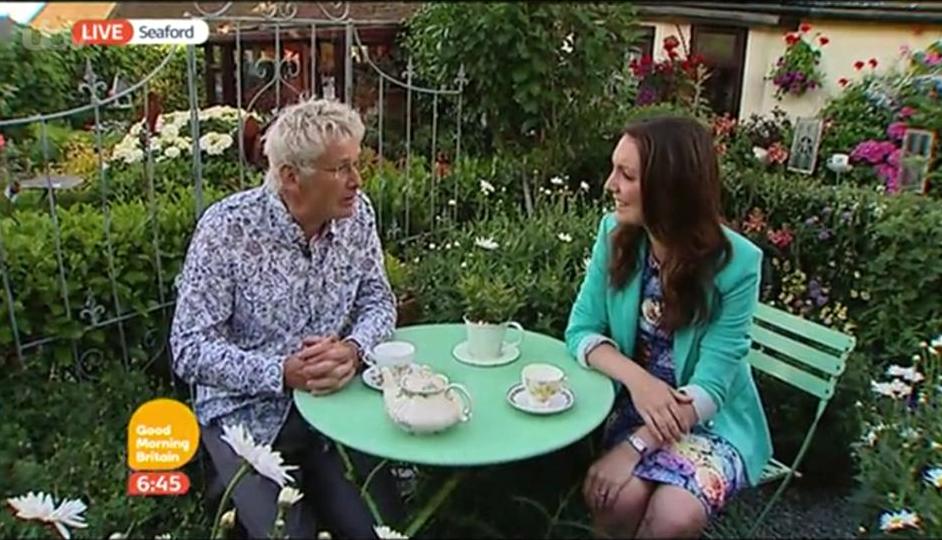 The ensuing few years also saw features in French, American and Dutch lifestyle magazines, not to mention an amazing piece in Coast magazine that generated over 60 visitors from across the UK, who read the article and subsequently visited Sussex, just to see the garden.
Other features appeared in The Sunday Telegraph and Daily Mail Weekend Magazine. More praise followed after becoming a finalist in the BBC Gardeners' World Best Small Space in 2016 and then being filmed for broadcast on BBC Gardeners' World TV show in the Autumn of 2016. The reaction to 100 plus visitors' 5* comments on TripAdvisor have also generated much interest in the garden from across the world, with people coming from Japan, China, North & South America and Australia. Geoff has been writing a weekly gardening column in the Brighton based paper, The Argus for 4 years now and has had a monthly column in Garden News Magazine since 2012.
Against this backdrop of opening the garden, Geoff got totally involved with Macmillan Cancer Support and has raised over £80,000 for them since 2012, subsequently getting an invitation to Buckingham Palace to meet HRH Prince of Wales in 2018, swiftly followed by one to a Royal Garden Party, later the same year for community work linked to gardening in Seaford.
Richard Jackson's Garden
Geoff got involved with Richard Jackson's Garden at the end of 2015, after Jean Vernon visited Driftwood. Since then Richard too has visited. This is the 52nd blog post Geoff has written about the garden, several of which centre around his use of Flower Power at Driftwood.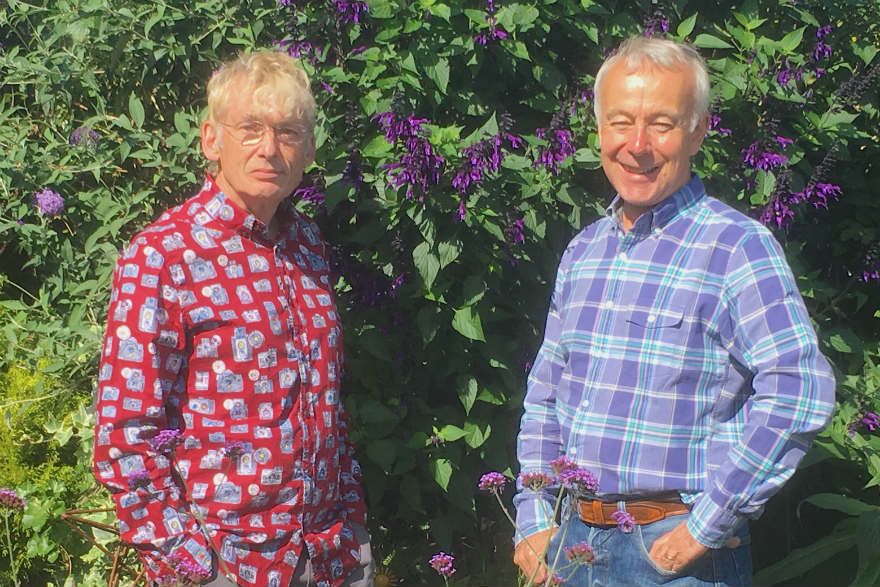 In Geoff's words, "Flower Power took the garden displays of annuals, in particular, to another level". Paul & Enid Hoh from New Zealand wrote "inspirational! Expertly planned and planted! Thank you for letting us see it." Flower Power is used throughout the garden, on annuals, shrubs, trees and containers and has allowed Geoff to achieve some pretty amazing results. 2020 also sees the 10th anniversary of Driftwood opening for the National Garden Scheme for whom it will open 5 times this summer, as well as 2 dates for Macmillan Cancer Support.
Magic potions
As far as the next decade is concerned, Geoff says "there will certainly be more of the same in using Flower Power to feed my plants but an extra addition from this season will be Richard Jackson's Root Booster too." I'm really looking forward to seeing the results achieved with this 100% natural planting mix to boost my new plants root growth. What's more, we're assured, one application will last a lifetime in the soil and compost. Geoff will be adding a few granules around the root system when planting in his myriad of containers, in borders, or when transplanting and moving plants to new positions within the garden at Driftwood this year.
New family addition
In terms of his other aspirations for the next 10 years, he'll be 77 by then, providing his health allows, it will be business as usual at Driftwood and maybe he'll hit £200,000 raised for charity, currently £132,000 for all charities. Geoff's main aspiration for 2020 is to ensure he can maintain his award-winning garden for visitors, despite acquiring a new rescue dog, after his beloved Albert passed away last year. Chester, who hails from The Azores might have other ideas! Watch this space to find out.