Witches Gloves, Dead Men's Bells and Fairies Thimbles sound like ingredients in a stew of nightmares, but the truth is more down to earth. They are some of the many names for the Foxglove, Digitalis purpurea, which is both one of our most common and most impressive UK wildflowers.
Magical connections
Recurring in these folk names are images of hands and fingers and allusions to the arcane. Fox in this context is a contraction of 'folk's, an old term for fairies, who it was thought lived in the glades of the forests where foxgloves can be found. The name Digitalis derives from the Latin term for thimble, which accurately describes the shape of the individual flowers, borne in profusion up the stem.
Versatile and valuable
These are much favoured by bumblebees, who will start at the bottom most flower and work their way up the spike.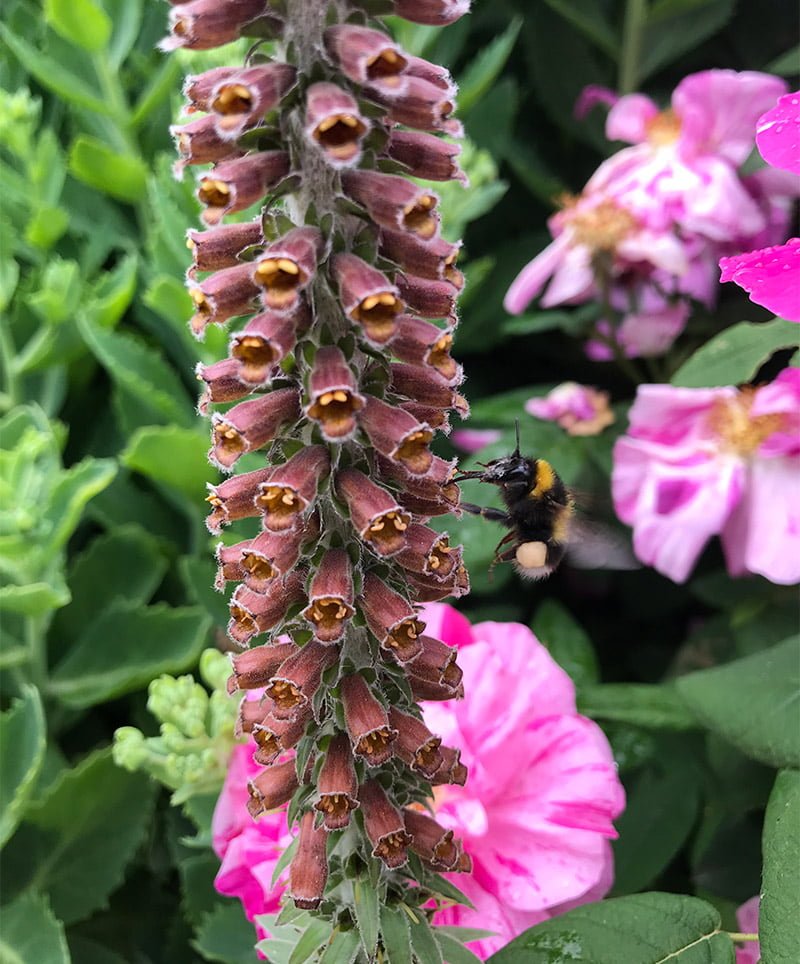 Though all parts are poisonous, they have been used medicinally for centuries for a variety of ailments, however not for what was later discovered to be their true medicinal value. Hearing of a folk remedy being used to cure conditions of the heart, a physician in the late 1700s set out to find the active ingredient. Eventually, he found that the compounds digitoxin and digoxin that make foxgloves poisonous can also be used to heal when used in the correct dose. Although abandoned by the herbalists due to the difficulty in determining dosages, the extracted compounds are still used today to treat heart conditions.
Garden plants
Foxgloves make versatile border plants. They will tolerate shade as well as sun and self-seed freely if allowed. If the main spike is cut off after flowering but before the seeds ripen, the plant will produce secondary spikes, which prolong the season. Though they are generally considered a biennial plant, dying after they set seed, by continuously cutting off the seed heads I have seen plants into their 4th year.
This will rob you of one of their most precious gifts though – the ability to colonise any bare patch of ground. In the wild, seed can lay dormant in the soil for many, many years, waiting for a tree to fall and make a clearing. The bare earth and sunlight triggers them into growth and as I came of age in the woods of Kent in the years after the great storm of 1987, I have vivid memories of this plant, standing tall in all the newly made clearings.
On-trend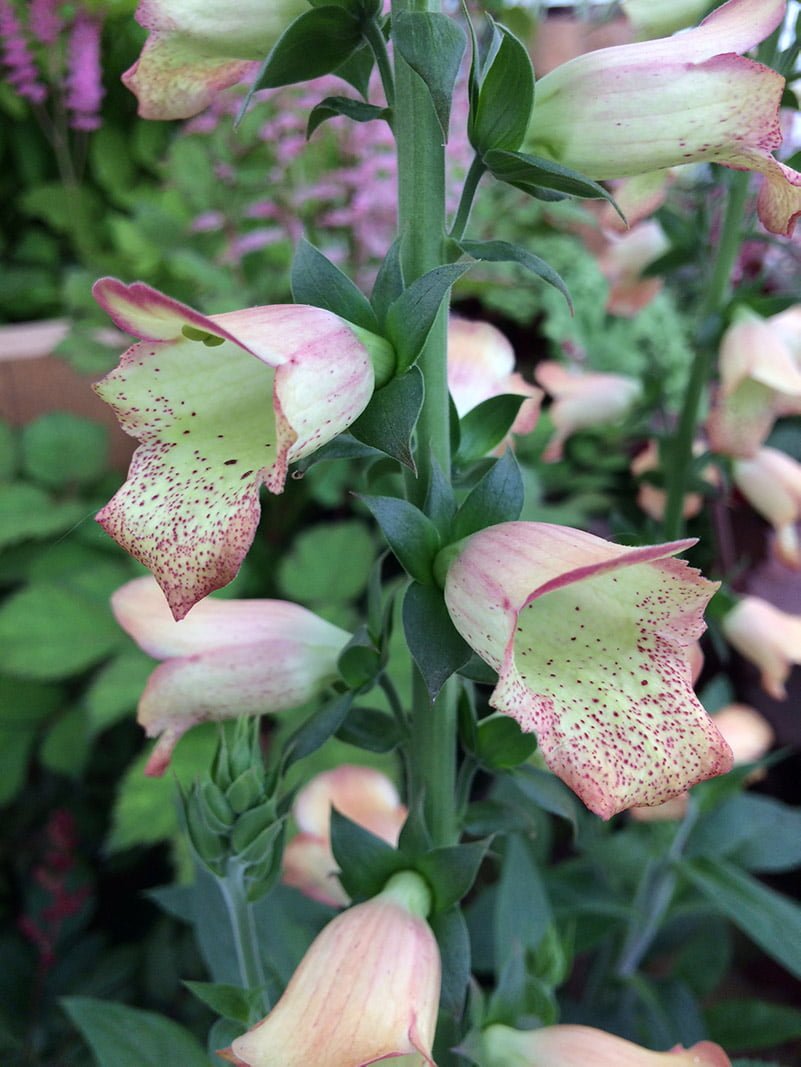 Not all foxgloves are biennial and they are far from all being pink. The RHS flower shows this year were full of towering spikes in shades of peach, rusty red, whites and pale yellows. Notable cultivars include the deep cerise D. 'Foxlight Plum Gold', the red fringed flowers of D. x valinii 'Illumination Apricot', D. 'Pam's Choice', with white outsides splotches with crimson within and finally the pale yellow D. 'Lemoncello'.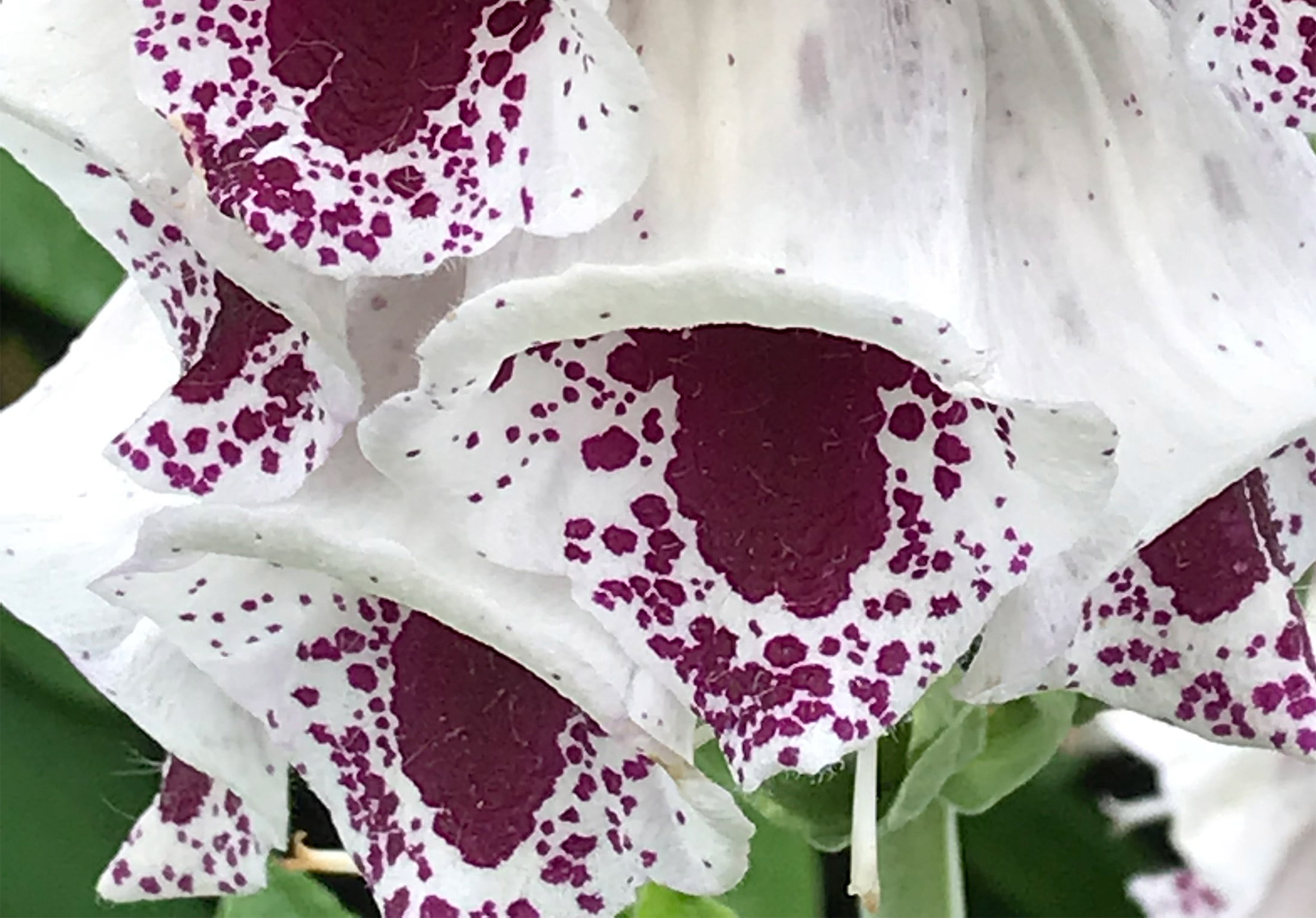 There are also many European species of foxglove, many of which are perennial, which have been given an RHS Award of Garden Merit for their suitability for the British garden. Those from Eastern Europe can tolerate shade, damp and thrive in mixed plantings. D. lutea throws up masses of delicate, pale yellow flower spikes, whilst D. grandiflora, as the name suggests, has fewer, larger flowers in richer yellows with hints of rusty orange.
Southern European species prefer sunnier, drier conditions and the flower colours range from copper to deep rufous rust . D. ferruginea has tawny flowers on tall stems whilst the diminutive D. parviflora does similar in slender miniature. For something more unusual, D. lanata is covered in downy white hairs, with brown and white flowers.