For the nurseries and plant specialists RHS Chelsea is a launch pad for new varieties and plants new to cultivation. Twenty of these plants have been shortlisted for the RHS Chelsea Plant of the Year and one will be picked as overall winner by the judges. This year there is a wonderful variety of fresh and interesting cultivars that will transform your garden. Here are five of them to tickle your taste buds.
Beautiful, free flowering hydrangea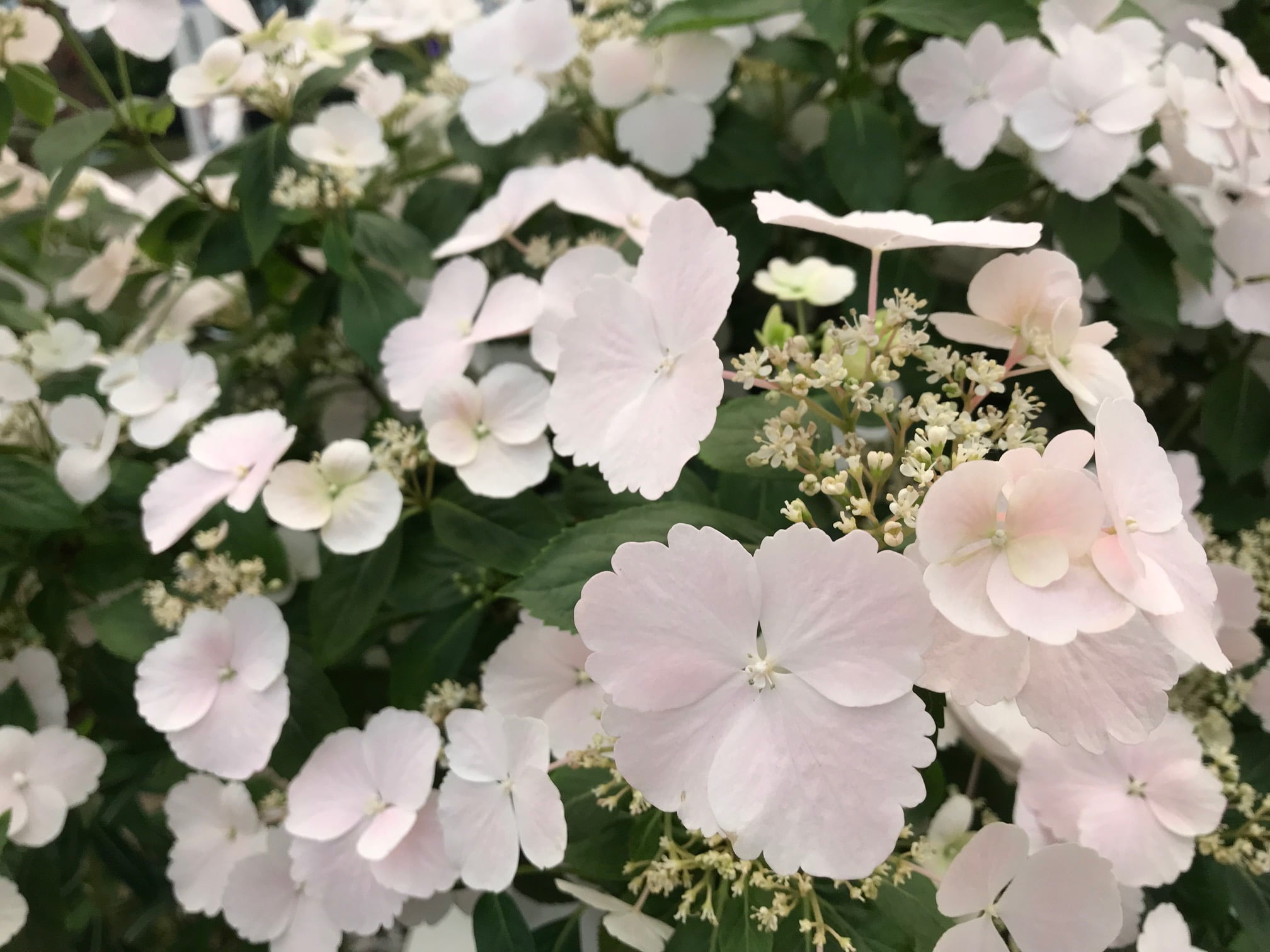 Hydrangea 'Runaway Bride Snow White' ('USHYD0405')
took the award of RHS Chelsea Plant of the Year 2018.. Bred by Ushio Sakazaki who found a remote Asian species of Hydrangea in the wild, and then crossed this with the well-known Hydrangea macrophylla. It's a unique, very free flowering variety that actually flowers not only from terminal buds, but also from virtually all its lateral buds too, creating a profusion of lacecap flowers in late spring/early /early summer. In addition, this beautiful hybrid is also a reliablye repeat flowerer bringing forth flowers well into autumn and it has a graceful weeping/trailing habit. From Thompson & Morgan.
Eryngium 'Blue Waves'
Eryngiums are popular as good plants for bees. This one from Hillier has Big showy bracts in scale with its stem height. Long lasting and repeat flowers. A hardy herbaceous perennial, long lived in favourable conditions, easily grown, average soil, full sun for best colour. Does not need staking and is great for pollinators. Great as a cut flower. Awarded second place in the RHS Chelsea Plant of the Year 2018. From Hillier Nurseries.
Sunflower breakthrough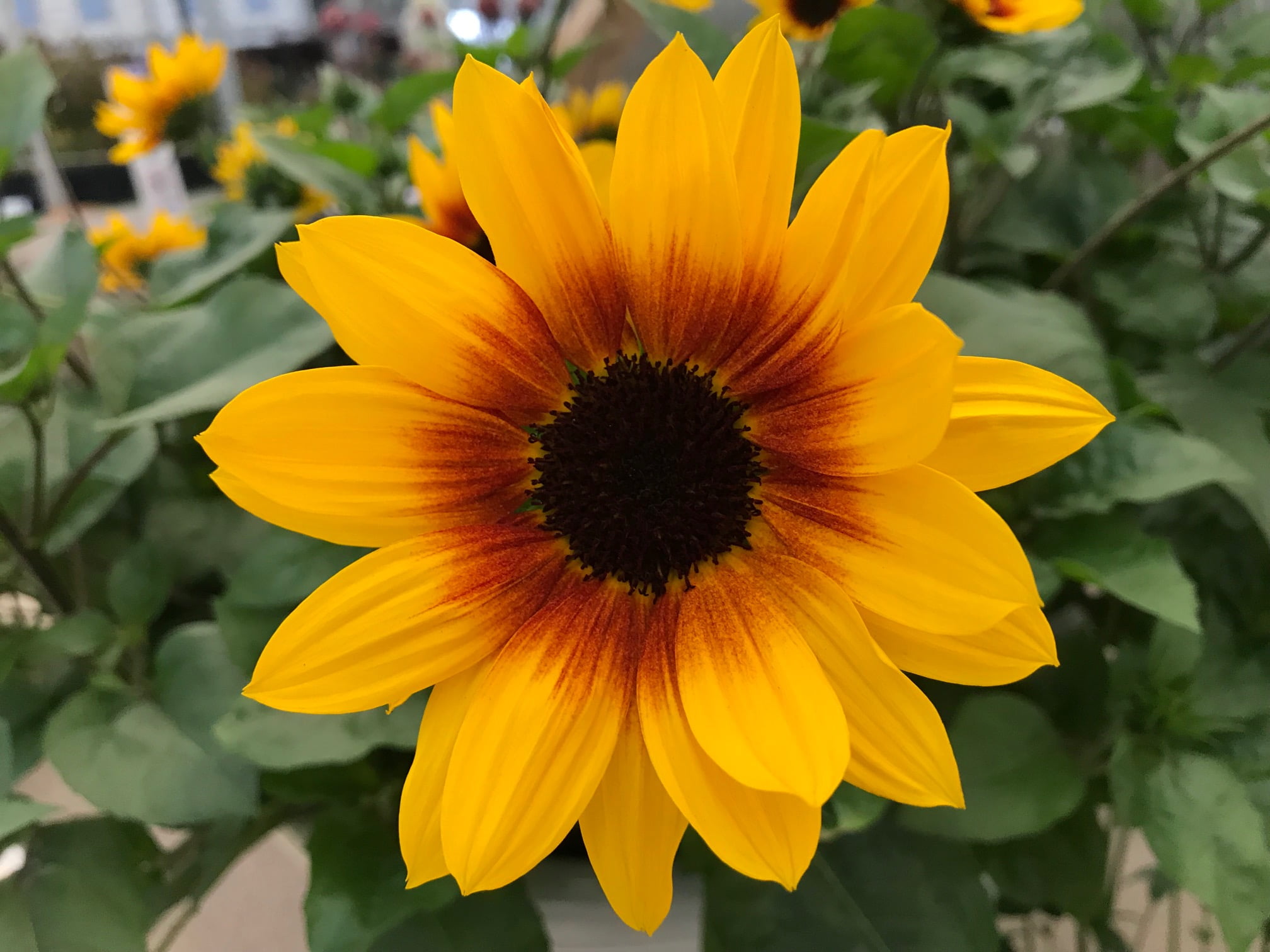 Helianthus annuus Sunbelievable Brown Eyed Girl ('Sunbeliv01') SUNBELIEVABLE is a breakthrough in sunflower breeding. The first cutting raised annual sunflower to reliably bloom without stopping for 6 months, it is incredibly easy to grow as a pot plant, patio container, bedding plant and cut flower. Over the season, a single plant can produce 1,000 bicolour flowers. This interesting breakthrough in sunflowers took third place in the RHS Chelsea Plant of the Year 2018. From Thompson & Morgan.
Frilly viola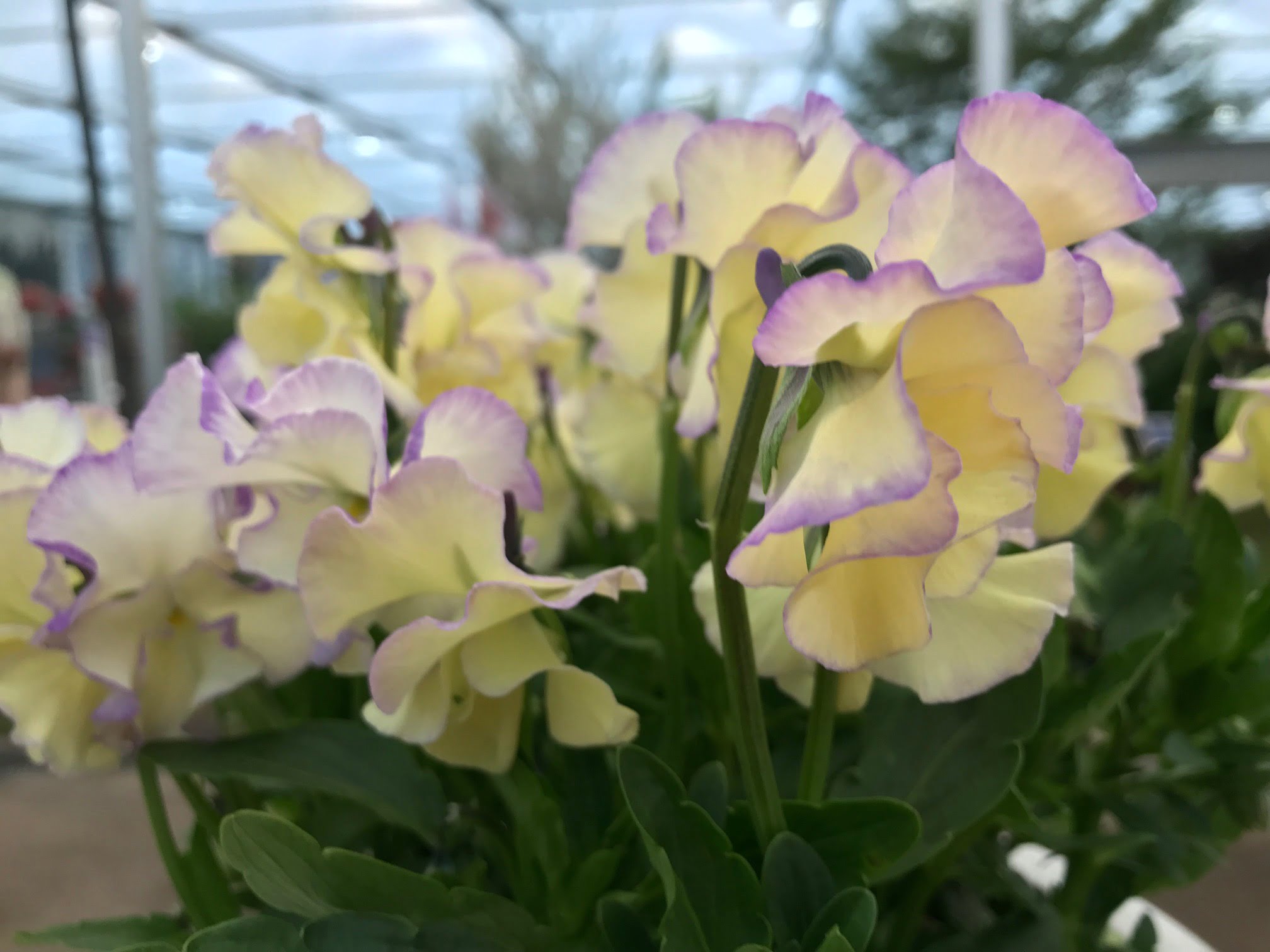 Viloa 'Bridie' has really pretty pale primrose yellow flowers with a pretty violet edging. The flowers are scented and frilly, with a slight resemblance to a frilly sweetpea. Bred by Robert Chapman from Victorian Violas, it's an attractive, compact plant, ideal for baskets and patio pots with the added bonus of a lovely scent. Plants will flower throughout the spring and summer and the strong sturdy stems make nice cut flowers for small vases. It's a fully winter hardy, spring/summer-flowering perennial viola.
Salvia 'Kisses and Wishes'
This pretty, rich pink was discovered as a mutation from Salvia 'Wendy's Wish' by Sarah Jane Knott of Southwater. It has been grown for three years and through several generations of propagation and all the plants have remained true, with no reversion or further mutations. This is a stable new colour for this series of Salvia being a much clearer bright pink. An excellent free flowering variety that blooms reliably throughout the summer. From Hillier Nurseries.