Summer wouldn't be the same without the perfumed flowers of lavender, seasoned with buzzing bees and elegantly wavering and whispering in the summer sun.
There are so many great reasons to grow lavender in your garden. Here are five garden worthy varieties chosen from the RHS Gold Medal winning Downderry Nursery stand at RHS Chelsea Flower Show.
1 Anniversary Bouquet
A splendid, vigorous lavender that flowers a bit later in July and August, with stout stems and superb blue-purple flowers. The brilliant blue flowers are held on stout stems making it a great choice for cutting, bundling and drying in bunches. Perfect as a hedge or specimen plant. Excellent for cutting for drying in bunches.
Grows to around 75-90cm (30-36in).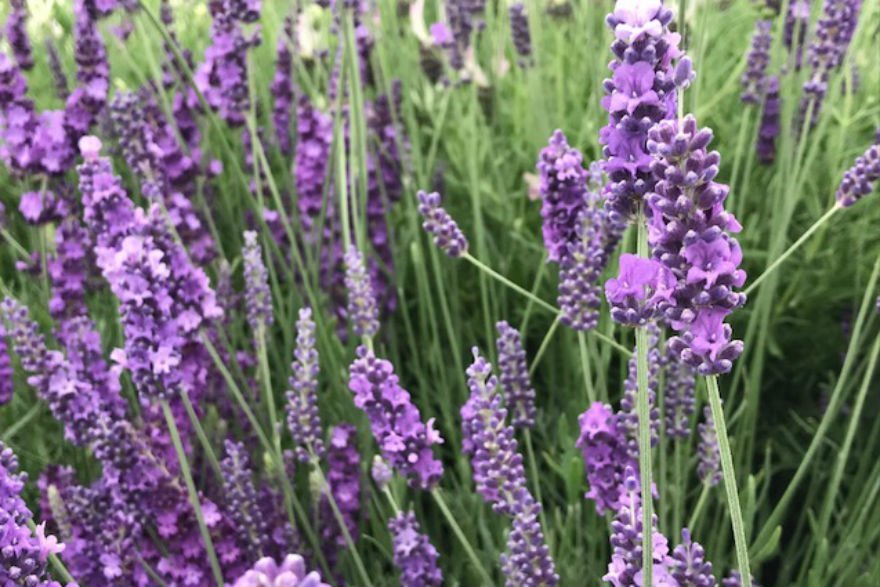 2 Melissa Lilac
A real marshmallow of a lavender with beautiful furry calyces and powder purple, mildly scented flowers. It's so sumptuous you feel you could eat it! Broad grey-green foliage and an early flowerer too. One of the few angustifolia types that doesn't set seed. It's robust, has great winter foliage and it's a good choice for adverse weather conditions too. Grows to around 60cm (24in).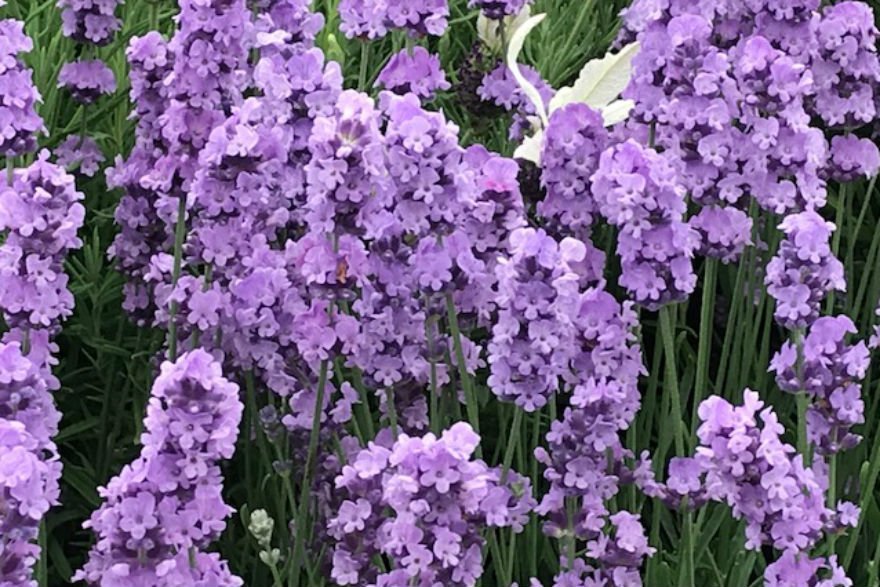 3 St Jean
This is an early flowering lavender with a more open habit. It has the longest pale pink flower heads of any angustifolia lavender and attractive grey-green foliage. It's the best choice to complement 'Royal Purple' or 'Twickel Purple'. French selection. UK introduction by Downderry 2006.
Grows to around 60cm (24in)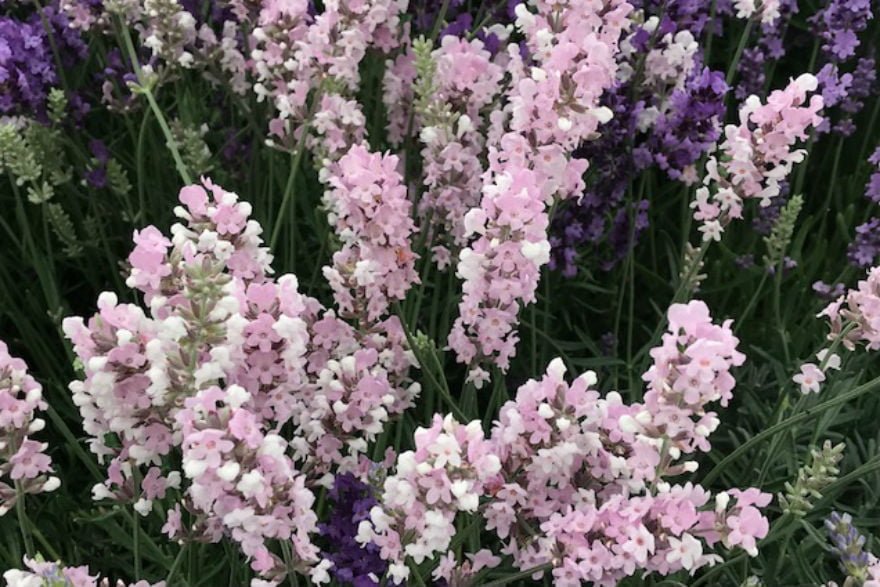 4 Folgate
A little known, but outstanding lavender, with a colour bluer than most, making a superb bushy hedge of mid-purple-blue flowers which are mildly aromatic. Grey-green foliage. The vibrant blue look makes the flowers appear almost ultra-violet at dawn and dusk as the colour appears to lift off the plant. Introduced in 1933. Another good choice for adverse conditions and wet winters.
Grows to around 60cm (24in)
5 Edelweiss
A splendid fan-shaped bush lavender forming a perfect dome of white flowers and making a stunning feature in mid summer. It's a particularly good variety for bees when there is a shortage of other forage in the area. Known in Europe since 1880.
Grows to around 75cm (30in).