As spring starts in earnest, there's one group of flowering shrubs that might surprise you – azaleas. Some of these plants are evergreen providing rich green foliage all year round and others are deciduous offering amazing autumn colours and often very fragrant flowers. There's a huge choice of varieties available.
Azalea 'Mother's Day' (RHS AGM)*
A compact, spreading evergreen azalea with large, semi-double, dark red flowers in late May. The rich green leaves are coloured red to bronze in winter. Height and spread 0.6 to 1.2 metres.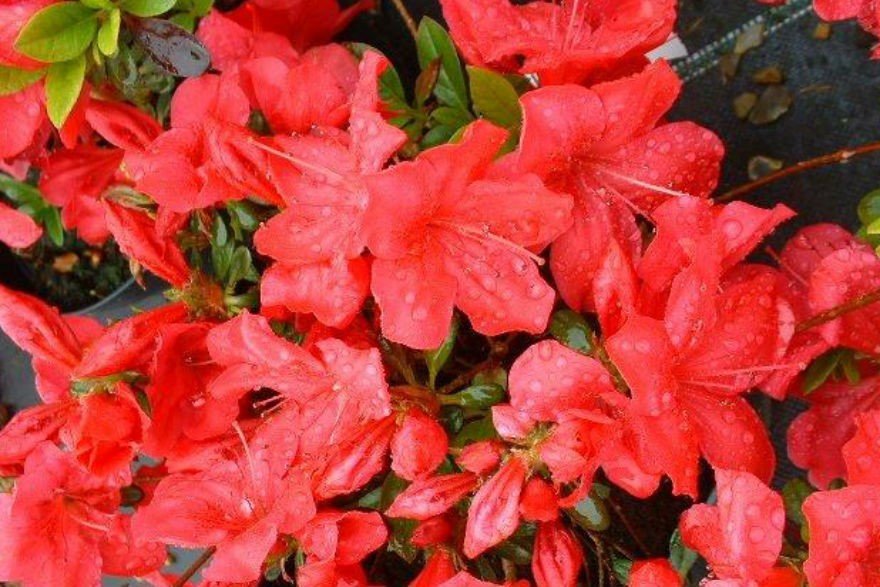 Azalea 'Palestrina' (RHS AGM)*
This is a beautiful evergreen azalea with single, pure white, unscented flowers with a pale green throat, in May. The bright young foliage contrasts with the pale green leaves. Evergreen. Grows to a height 0.6 to 0.9 metres with a spread of 0.45 to 0.75 metres.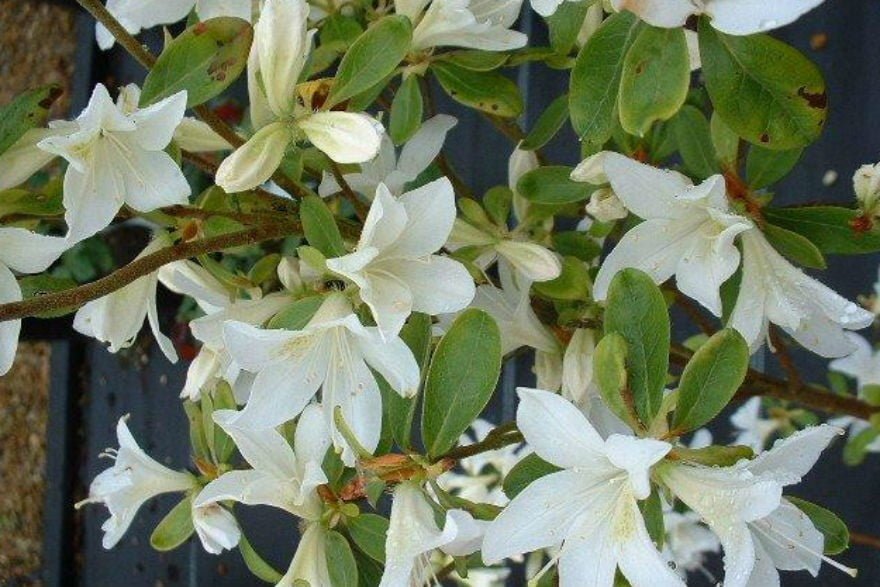 Azalea pontica (RHS AGM)* (Also known as Rhododendron luteum)
This deciduous azalea has highly scented flowers in shades of yellow in May. It has oblong, green leaves often having attractive autumn tints of orange, purple and red. Height and spread 1.8 to 2.5 metres, but can grow up to 4metres tall.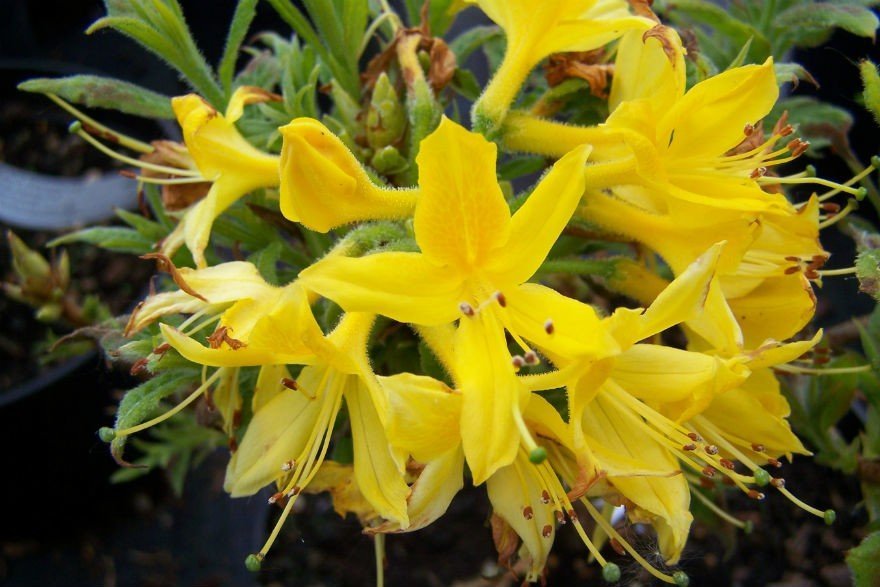 Azalea 'Fireball' (RHS AGM)* (Knaphill-Exbury)
This deciduous azalea has deep orange red flowers in May. The fresh foliage has lovely coppery tones and the mature, mid green leaves have an attractive bronzy tinge and good autumn colour. Grows to a height of 1.8 to 2.5 metres and a spread of 1 to 1.8 metres.
Azalea 'Daviesii' (RHS AGM)* (Ghent)
A beautiful deciduous azalea with tinged pink buds that open to fragrant white flowers with a yellow flare. Flowers in late May and June. Rich green leaves with as slight blue hue and some autumn colour. Deciduous. Grows to 1.2 to 1.8 metres tall with a spread of 1 to 1.2 metres.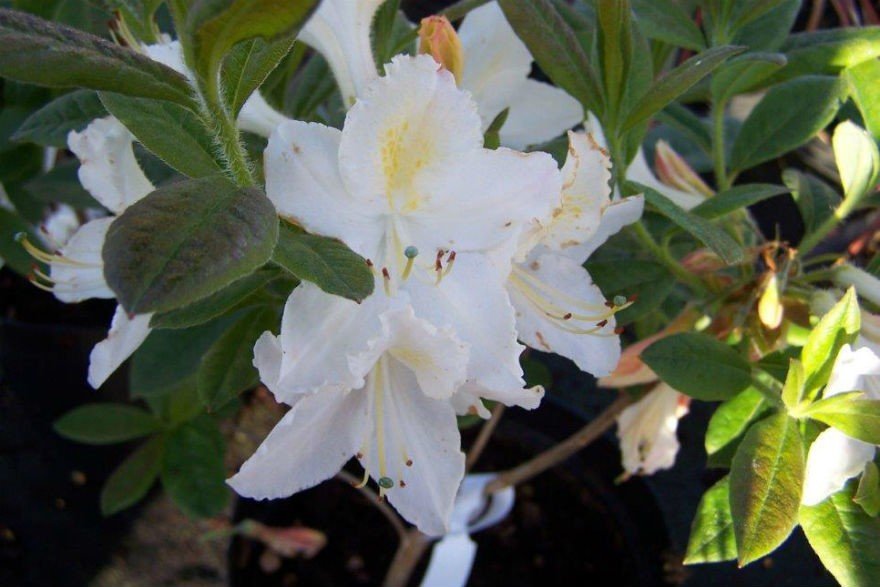 (RHS AGM)* denotes that the plants have been awarded the RHS Award of Garden Merit; the award is designed to help gardeners to choose the best plants for their gardens.
For more information and a greater choice of azalea plants visit the Perryhill website, call 01892 770377 or visit the nursery in Hartfield, East Sussex.