Back in the summer of 2016 I had been using a well-known feed for my garden plants and at the time, I was extremely pleased with it. That season I was looking for support and sponsorship for a garden trail I organise for Macmillan Cancer Support, so I approached the company that sold the product. I was bitterly disappointed with their response. But days later, a chance visit by a garden journalist put me in touch with Richard Jackson. To cut a long story short, Richard has generously sponsored the trail since. More importantly, that summer, he introduced me to his amazing plant feed, Flower Power. I made the change over to this product and the rest, for me at least, is history. You can easily make your garden the envy of all your neighbours and grow a profusion of plants, fruits and vegetables with the help of this highly-effective plant feed favourite.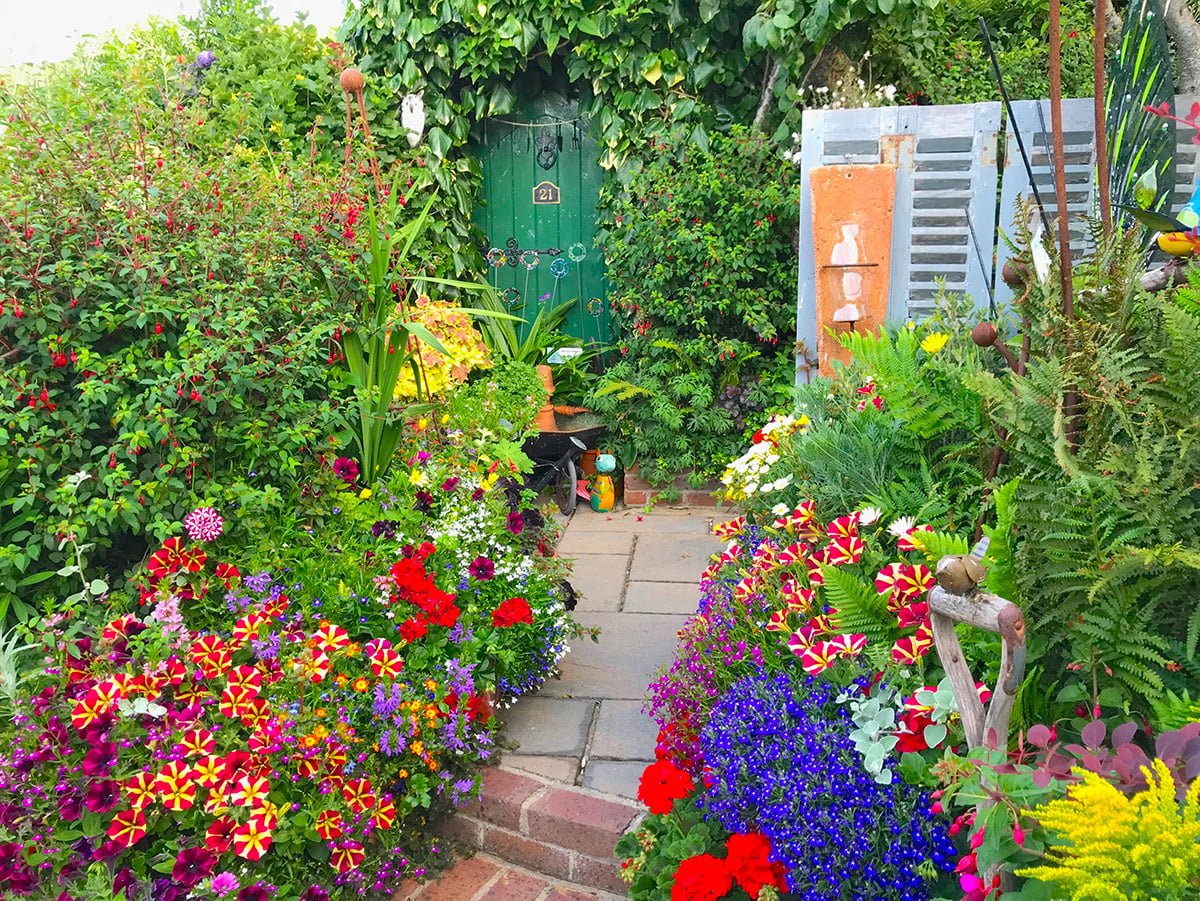 Plant envy
That summer I entered the BBC Gardeners' World "Best Small Space" garden competition and we were very successful, finishing in the final 4, I'm sure Flower Power Plant Food and its wonderful results played a significant part in my success. Indeed, one of the most asked questions by my many garden visitors each year when they see the stunning displays of colour everywhere is, "what do you feed your plants with?"
The Flower Power effect
It's not hard to understand why they want to know, even I have to admit that some of my displays of annuals each summer are quite spectacular, especially around the pond area and up the central steps in the back garden. Both these areas are banked up with containers, brimming with annuals. Visitors are always amazed to learn that the displays are actually made up from containerised plants. By the time I've applied Flower Power, usually from late April, through to mid October, all the plants have grown so well that the pots have become concealed from view.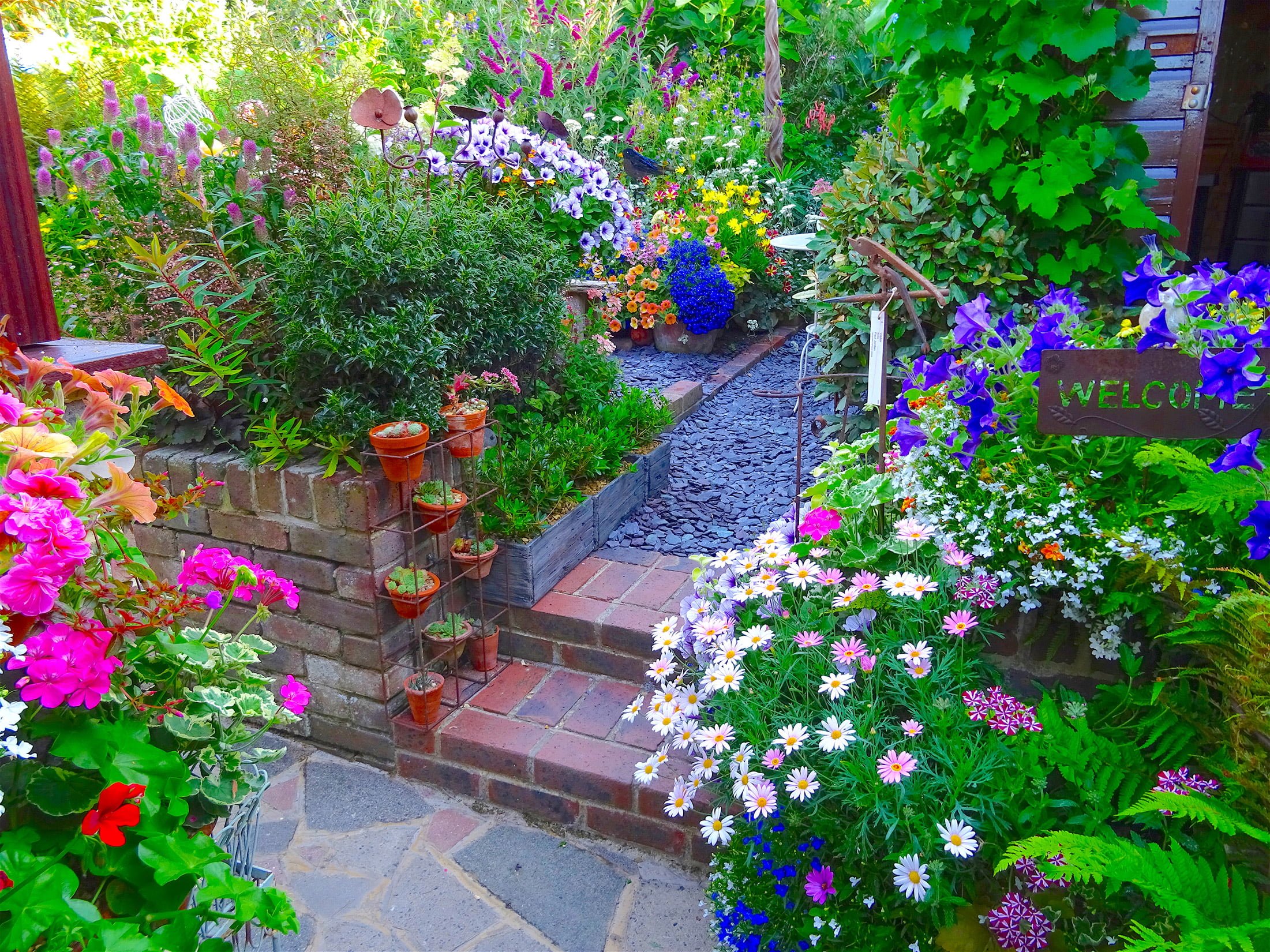 It is for this very reason I adore Flower Power. Trust me, I can see the impact of its use on my plants, even within a very short time following the first application after the annuals have been planted. In my garden however I use the feed across every single plant, be it an annual, shrub or perennial. The results are equally amazing, helping to create the canvas of colour and vitality across the garden that visitors love to see. The fantastic formula contains all the key nutrients plants need, as well as seaweed extracts for bio-stimulant growth, extra-high levels of potash and a wetting agent to help all those nutrients reach right down to the roots.
Easy to use
It is such an easy product to use, I simply dissolve 5g (one little spoonful) into every 4.5 litres of water and off I go. That's about 2 spoonfuls per watering can. I have to admit that with my garden it would not be practical to utilise the hose end feeder because of the way I choose to plant, but friends tell me it works extremely well if you do.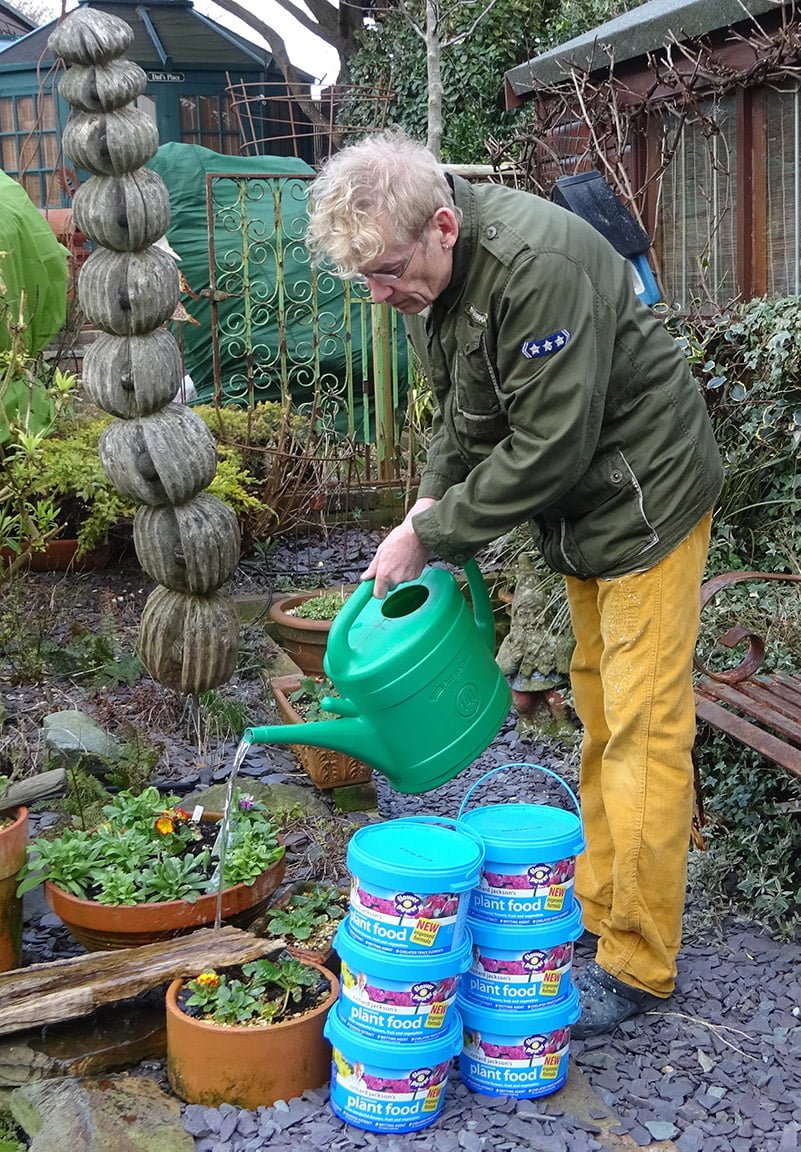 My choice is to go around all the containers individually with my watering can (I have over 300 pots around the front and the back of the house) and this can take a lot of time if done all in one go. It's my decision to plant this way, so I've only got myself to blame. The end result though and the feedback from visitors is well worth it! So, this summer you too can create your own little paradise of spectacular colour on your patio or balcony! Give it a go and order some Flower Power yourself, trust me, you will not regret it!