Are you looking for the perfect Christmas gifts for gardeners in 2020? Jean Vernon suggests some seasonal presents ideal for gardening loved-ones.
It's going to be a different sort of Christmas this season. First of all Christmas shopping has been curtailed at the high street. But that doesn't mean you can't find thoughtful gifts for your friends and family. You don't need to spend a fortune to show someone that you care. A carefully chosen gift that will provide more than a fleeting memory is a great way to mark the season and treat someone close. Here are five Christmas gifts for gardeners ideas to get you started.
1. Bird Care Gifts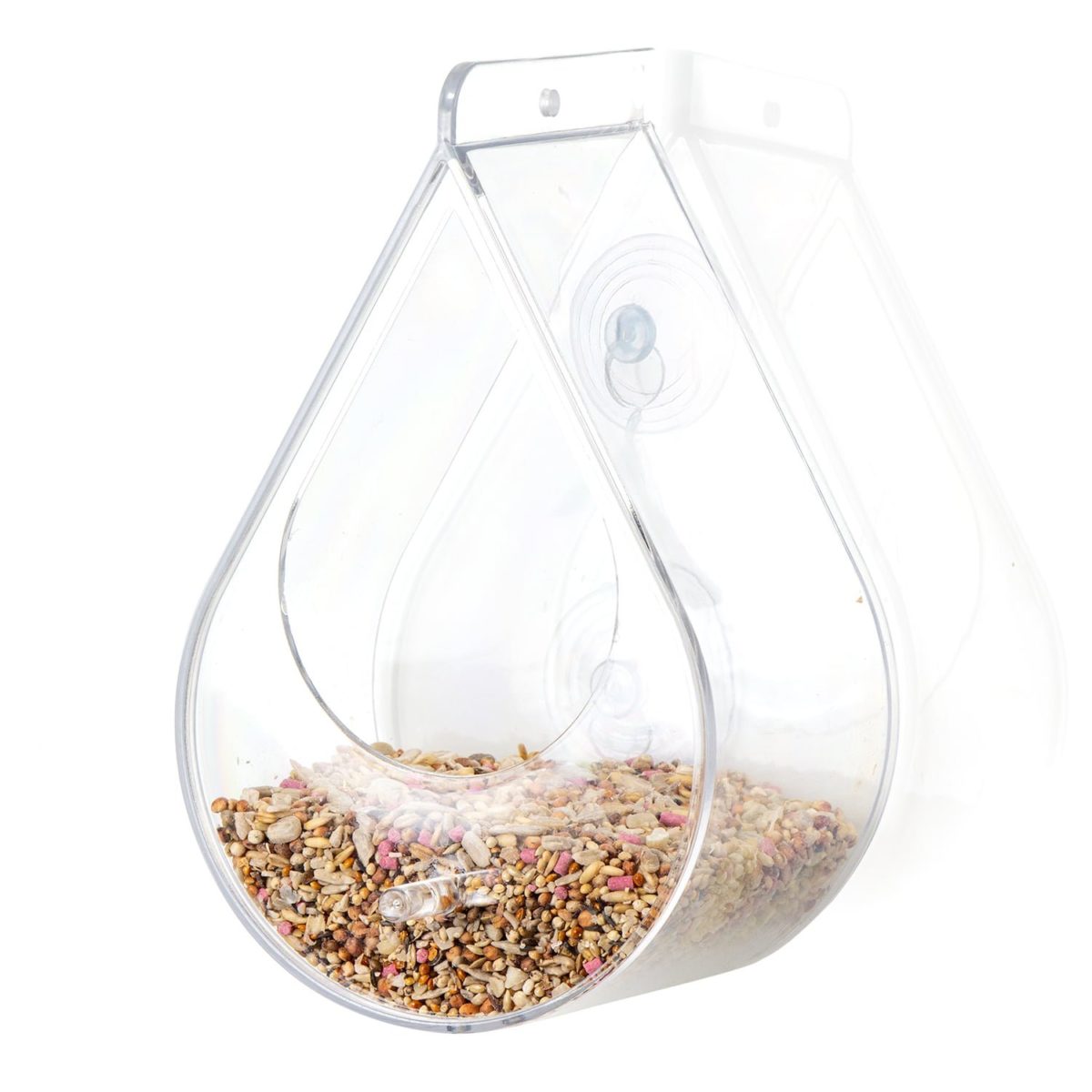 Top of my list for everyone this Christmas is bird care. It's a win, win, win, win, win present. Why? Because it introduces young and old (any age really) to a wonderful way to enjoy the garden. And even if they don't have a garden, a window feeder will bring the birds close to them where they can watch and enjoy.
A bird feeder and some bird food is the perfect gift. And it helps to support the garden birds too, which need all the help they can get during winter. Once installed a well-stocked feeder will bring dozens of fabulous birds close by. Their animated activities bring alive the garden and provide hours and hours of entertainment. Much better than a soap opera. There are plenty of bird care ideas for gifts here and prices start at pocket money level, just £1.99 so you can make a bird care hamper or just buy a token present if budgets are tight.
2. A Journal or Garden Diary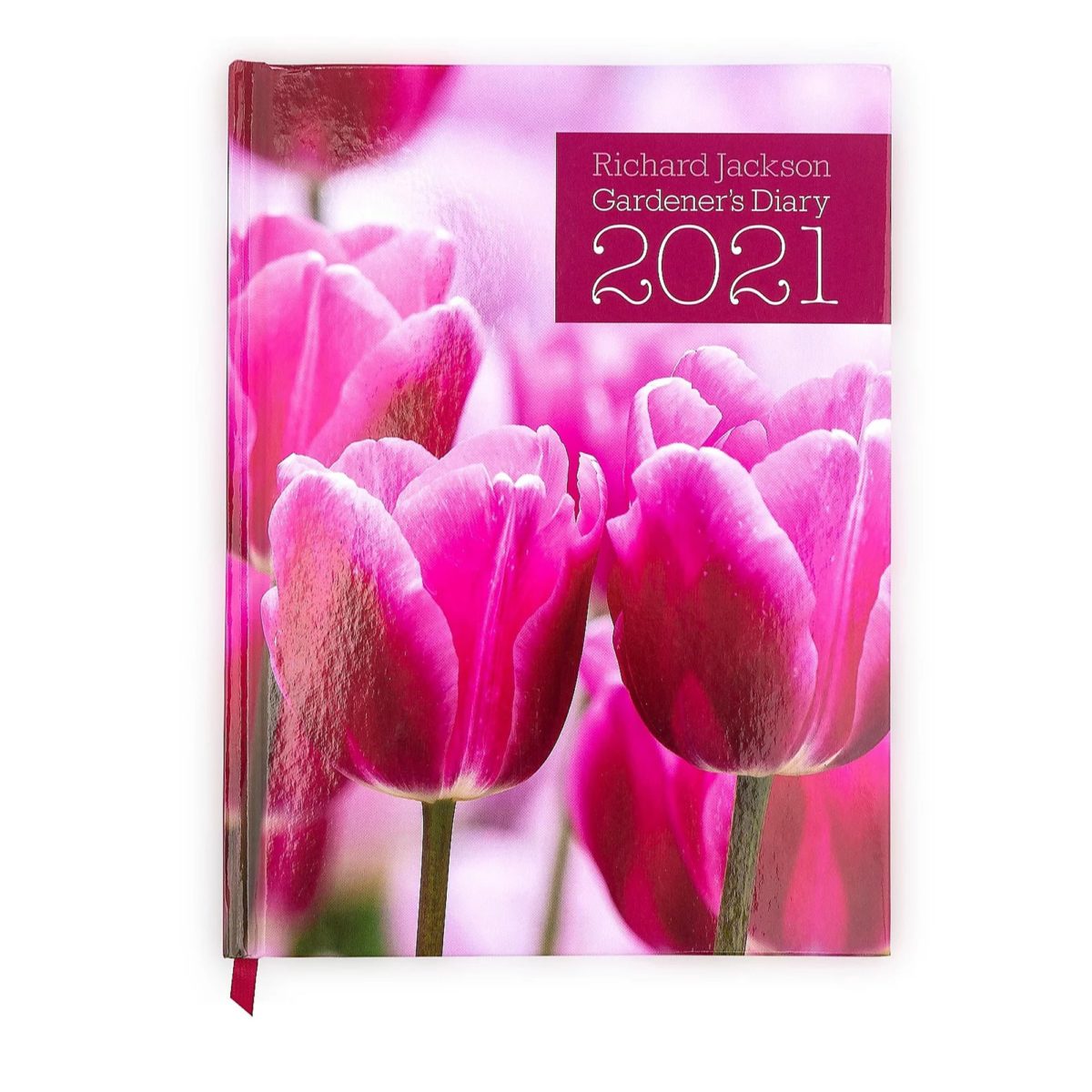 A garden journal or diary makes one of the best christmas gifts for gardeners and is a great way for them to record what they plant in the garden, when they feed and what they sow. It's such a useful way to note your gardening activity year to year and to be able to look back to when the last frost was, or how soon the spring came the year before? You might think that a smart phone negates the need for a diary, but can you leave it in the shed, or take it out into the garden to jot down notes, slide seed packets between the pages or pop plant labels into the pocket at the back? You can do all that and more with a dedicated garden diary. Richard's Diary is fab and just £9.99. It has fabulous images on every page. It has a week to view, which is so useful and the monthly jobs to do is a gentle reminder of timely tasks. Or there is a lovely Notebook and Pen Set for just £6.99.
3. Houseplant Care Gifts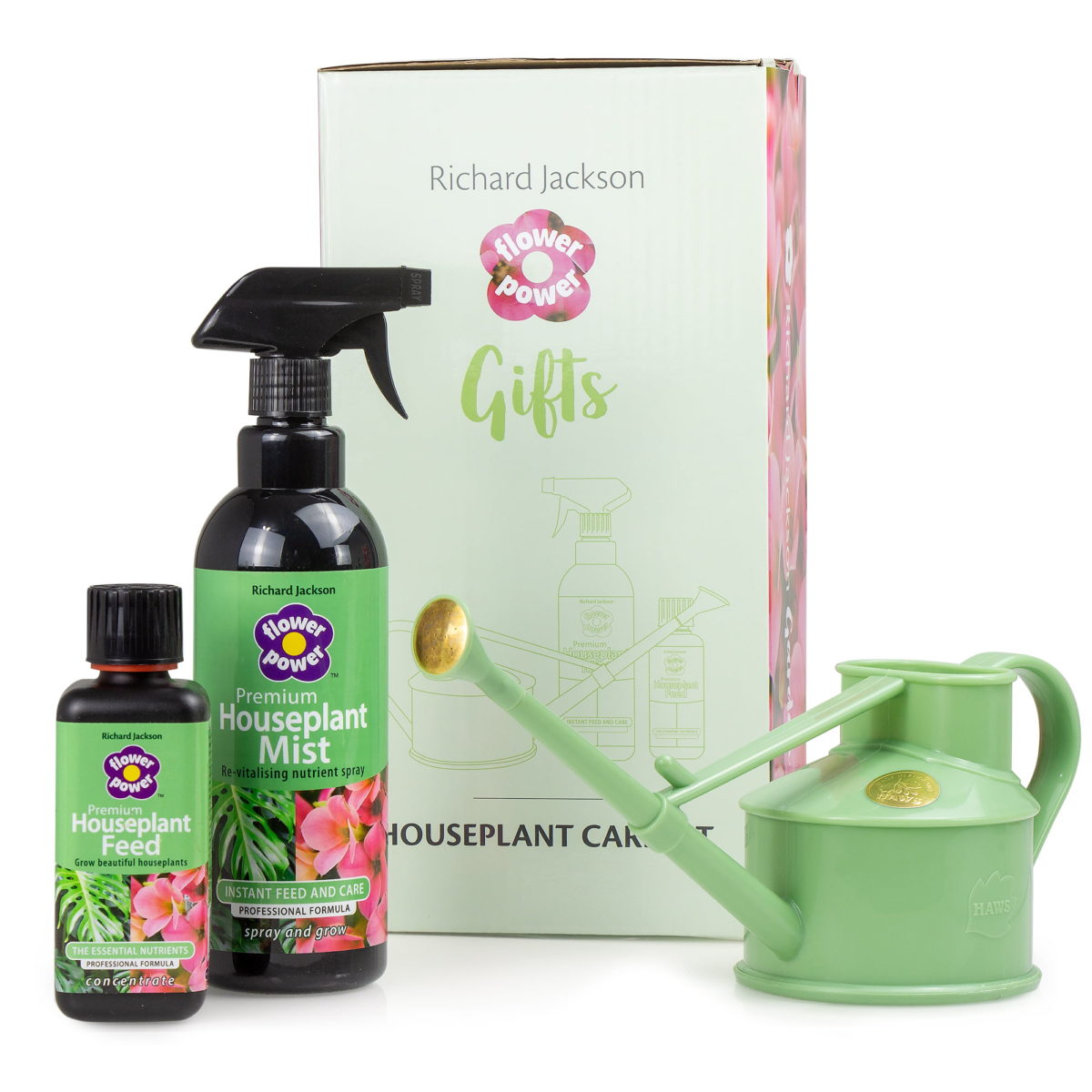 Are you shopping for a millennial? Someone who is a bit hooked on houseplants? Why not buy them a special care kit for their precious plants. Richard's Complete Houseplant Care Kit makes the perfect gift. Ideal for anyone with a passion for houseplants and a great way to give your houseplants some much needed TLC. Richard's Complete Houseplant Care Kit features three special products to help grow happy, healthy houseplants. The Houseplant Care Kit includes a special Houseplant Mist to keep your houseplants fed and hydrated; an indoor Haws Watering Can, and a specially formulated Houseplant Feed packed with nutrients. It's a great present for a green-fingered friend, or for any indoor gardeners who want to get the most from their indoor houseplants and comes in an elegant gift box.
4. Trowel and Fork Gift Set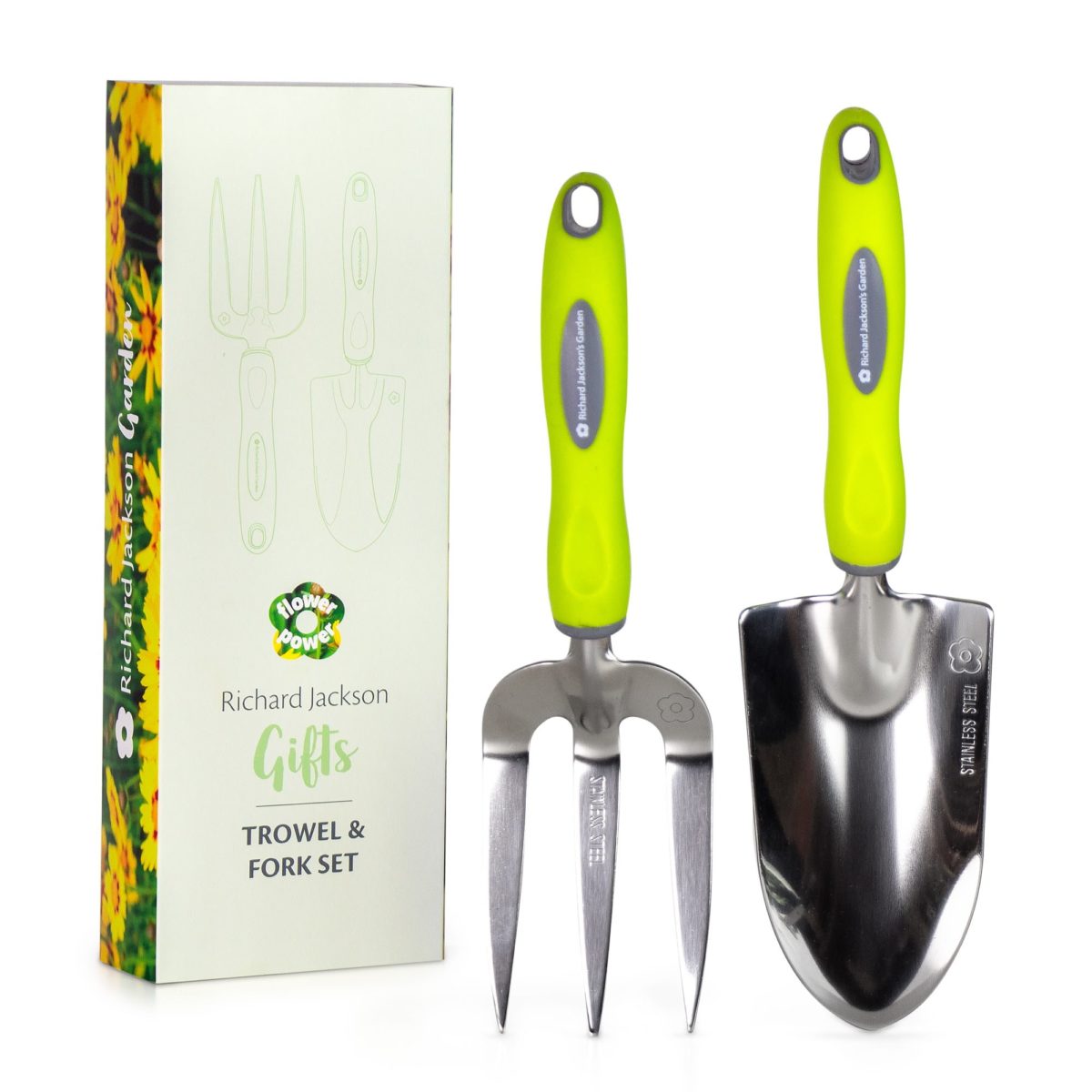 Every gardener needs a Trowel and Fork and this set is great quality at an amazing price, but be quick before they sell out. The heads are made from stainless steel and the handles are polypropylene. But the best bit is that they have bright yellow handles. Unless you've put your trowel and fork down somewhere in the garden and 'lost' them, you won't appreciate why this is important. But any gardener will tell you that they are always losing their tools. I think you would have to try quite hard to lose these, and once you've tried them out, you'll want them in your tool kit every day you go gardening. At just £5.99 for the set, they might not be around much longer.
5. Gardener's Favourites Kit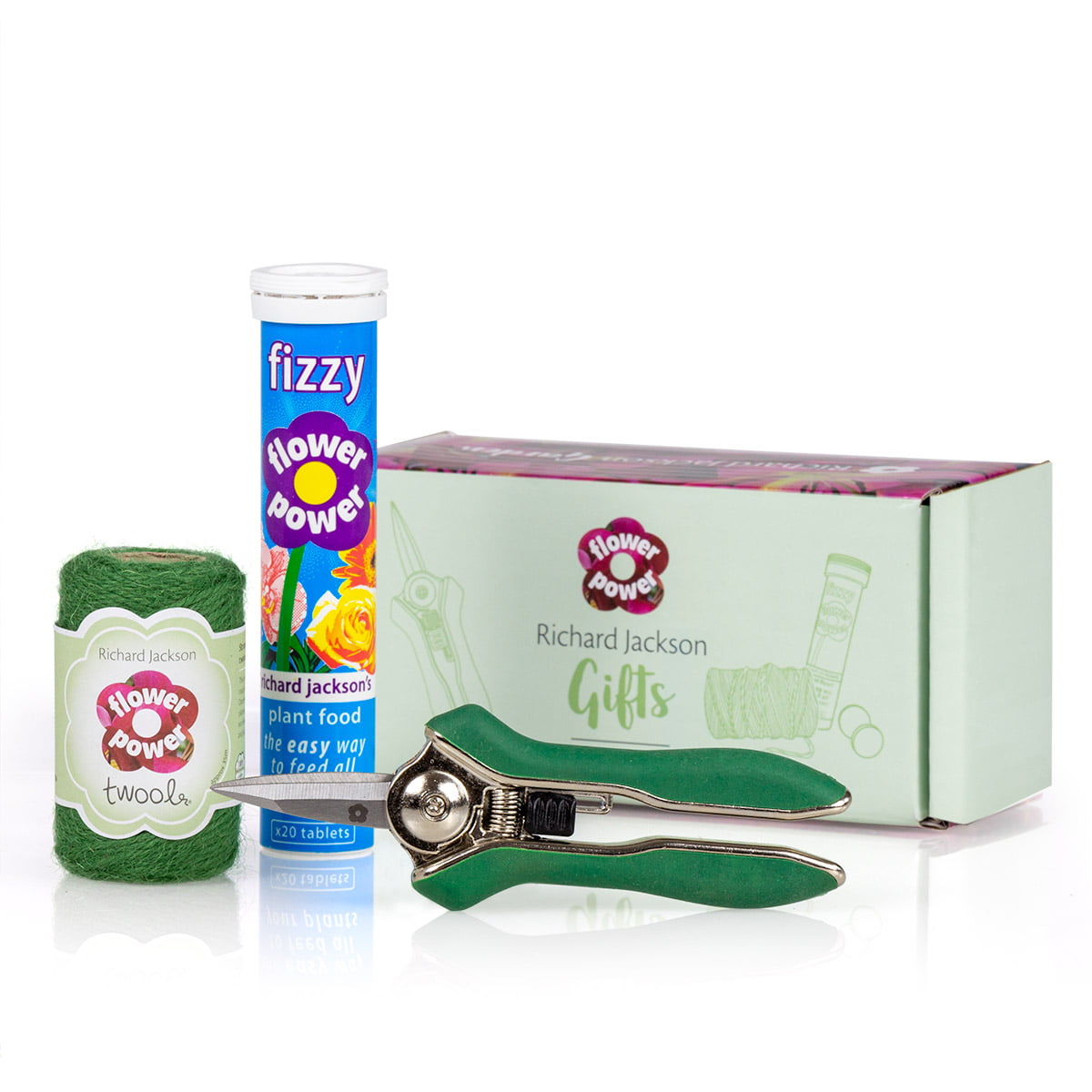 For gardens large and small, this lovely kit contains three of Richard's favourites. A pair of handy Mini Snips (I keep mine in the glove box of the car), a tube of Flower Power Fizzy Tablets, so very convenient to make up a 2 litre batch of this amazing plant food, and a ball of sustainable plant Twool, made from Dartmoor wool, a natural, sustainable way to tie up your plants. It doesn't matter if this is a gift for a new gardener or an experienced gardener; it's packed in a neat box and makes the perfect present.