The guest blog post is from Liz Anderson who works with Stars for Europe, the EU-wide Poinsettia campaign.
There is far more to the traditional Christmas poinsettia than meets the eye. In fact, poinsettia may well be one of the most versatile plants around. Not only can you arrange the plant itself to great decorative effect, but a simple snip turns it into a beautiful and long-lasting cut flower. We explore five stylish ways to get creative with cut poinsettia and show the simple secret to making them last.
Five steps to making the snip
Gather your ingredients. You will need, a cup of hot water at 60C, a cup of cold water, a pair of sharp scissors or a knife, a poinsettia plant.
Using your scissors or knife, simply snip a single stem of the poinsettia plant at the desired height.
Dip the stem immediately into the cup of hot water for 20 seconds. This seals in the milky sap.
The dip into the cup of cold water for 10 seconds.
Then arrange as desired – in water in a vase or in wet floral foam.
Bud vase poinsettia
A simple but beautiful way to arrange your cut poinsettia is to arrange them in a group of bud vases. You can strip away their green leaves or leave them intact. Try adding height with coloured twigs adorned with ribbons.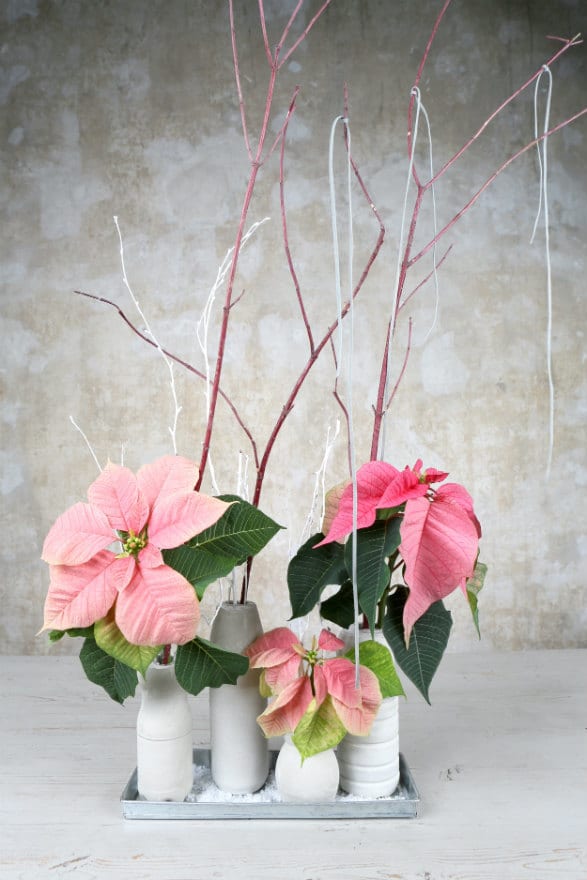 Poinsettia baubles
For a twist on the traditional Christmas bauble, open the top and fill it with water then pop in your cut poinsettia. You can arrange poinsettia baubles in a decorative bowl or tie them to the Christmas tree or hang them from ribbons for an original screen.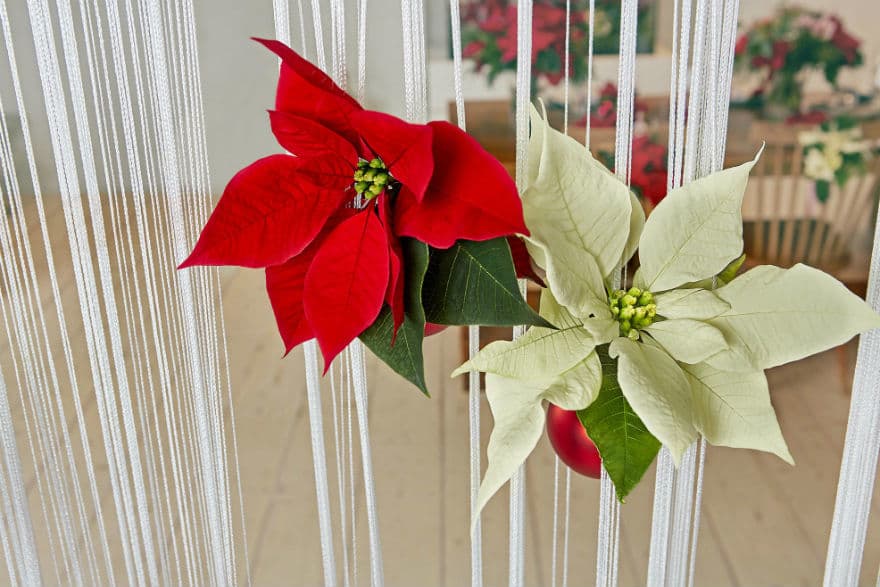 Vintage poinsettia
Lovers of the vintage trend will love this simple idea for teatime with poinsettia. Take a vintage cup and saucer and fill the cup with water. Simply cut your poinsettia stem to the right height and place it in the cup where it will last for two weeks.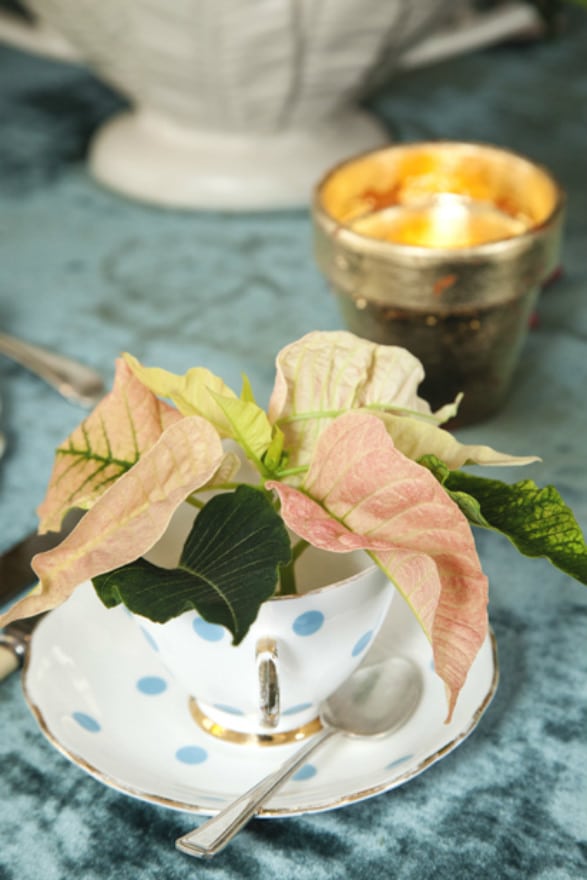 Floating poinsettia
To appreciate just the Christmas star at its purest, cut the poinsettia stem down to just one layer of the coloured leaves and float them in water in a shallow bowl.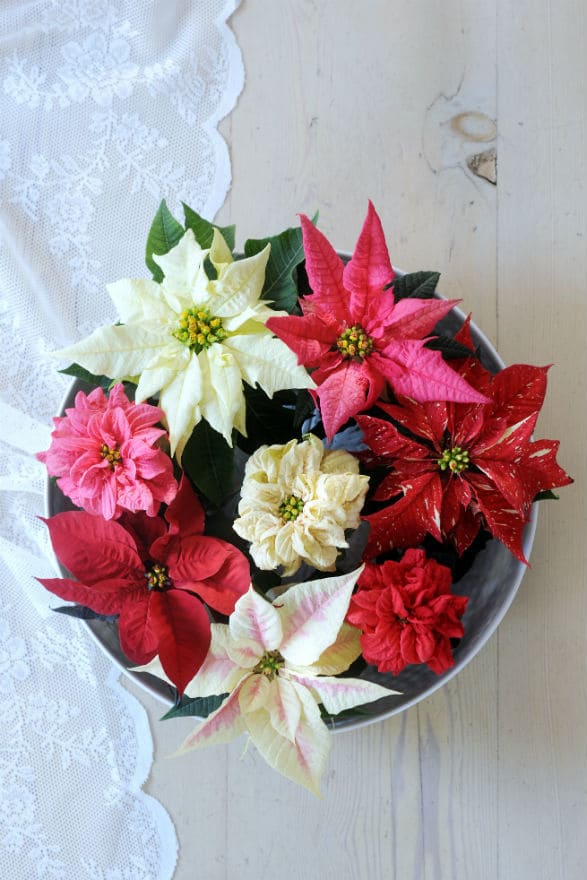 Poinsettia wreath
The dramatic colours and star shaped leaf forms of the poinsettia make for dramatic table centres and wreaths. You will need to buy a wet floral foam wreath form with a plastic backing to catch any drips.  Soak the foam thoroughly to ensure that the poinsettia will be able to take up water, then place the stems of cut poinsettia into the form, overlapping slightly to hide the base. Decorate with candles or place a candle in a hurricane lamp in the centre for a stunning centrepiece.