Shrubs are the backbone of our gardens but left to their own devices many will outgrow their allotted space or become lanky and flower poorly. The attractive silhouette of a well-tended shrub will be replaced by something shapeless, while a mass of congested shoots makes plants vulnerable to pests and diseases, so this is our guide on how to prune shrubs in time for the summer.
If you're new to gardening, or maybe someone who suffers from a fear of pruning, it can feel like a daunting task. However, it's actually fairly straightforward to keep plants attractive, healthy, floriferous and within bounds by carrying out some deft pruning, and even the most overgrown shrub can be given a new lease of life.
When to prune deciduous shrubs
Deciduous shrubs tend to fall into two camps – those that produce flowers on new wood, produced from spring onwards, and those that bloom on older wood, produced the previous year. It's important to prune at the right time to prevent the accidental removal of flower buds.
Those that flower on new wood put on a show at some point between July and October, and are best pruned in early spring. As a result of pruning, a flush of fresh stems will develop that will carry this year's flowers. Among shrubs suitable for pruning at this time are tree mallows, spiraeas, caryopteris, snowberries, ornamental elders and most buddleias.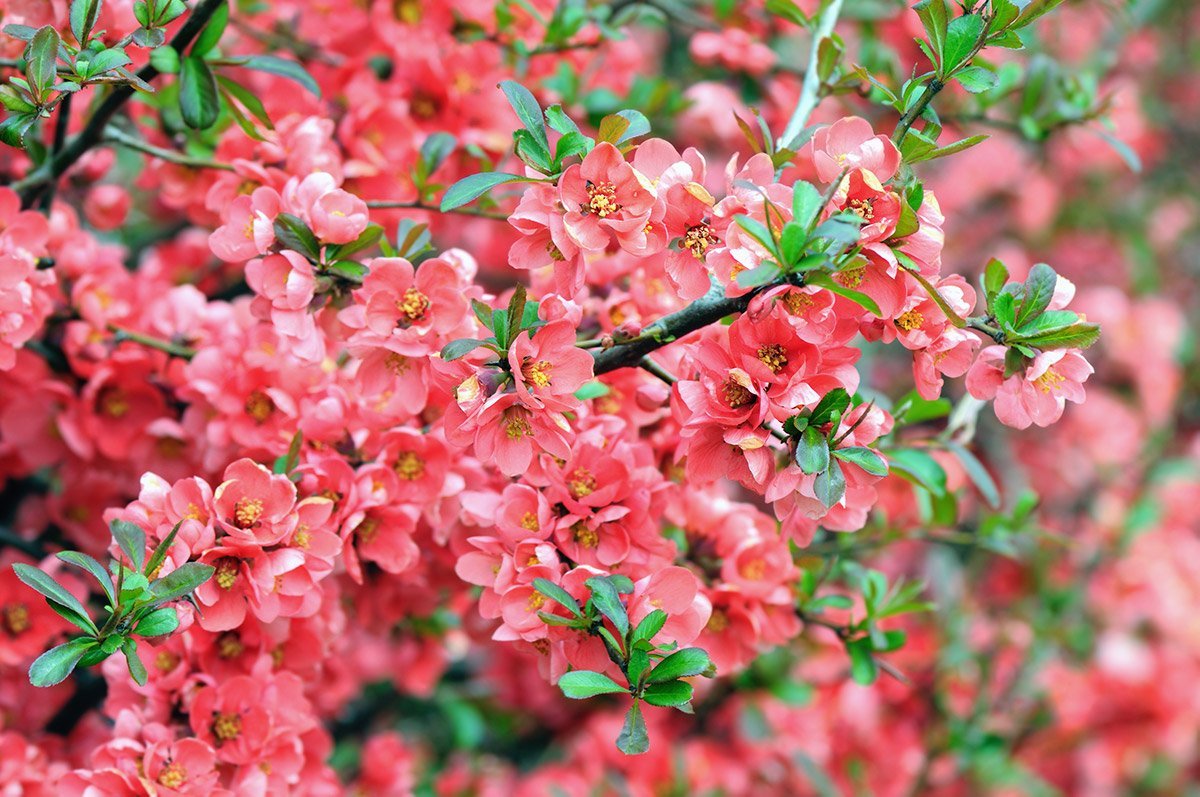 Deciduous shrubs that flower between spring and early summer, tend to bloom on wood generated the previous year. These should be pruned soon after flowering to avoid removing dormant buds. Shrubs that fall into this camp include flowering currants, lilacs, flowering quinces, forsythias and deutzias.
How to prune deciduous shrubs
A key factor in learning how to prune shrubs is to always start by removing the three Ds – dead, diseased and dying wood. Also, take out all of the thin, wispy shoots, and the odd, older branch to ease congestion. All of this will help to improve the health of the shrub by increasing the amount of light and air that can reach the centre.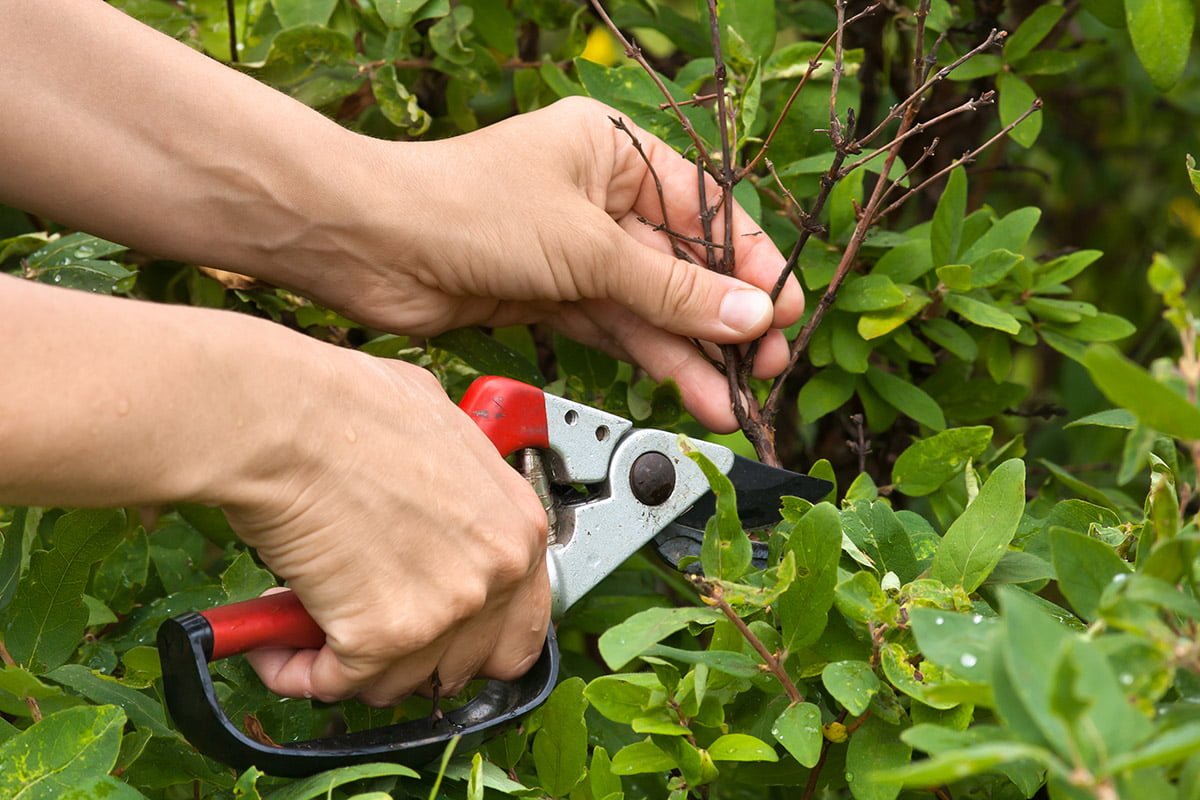 Next, trim the shrub so that it possesses an open, vase-like shape, more slender at the bottom than at the top. To do this, prune wayward stems that spoil its outline and cut back branches that cross or rub against each other. Always prune to an outward facing bud, using a 45-degree cut slanted away from the bud.
Maintaining buddleias
If you turn a blind eye to buddleias they will soar upwards, holding their flowers well out of sight. In order to keep them at a reasonable height trim twice a year – in early spring, cut back all shoots hard to leave two buds above the darker, older growth. In autumn, remove tips of stems that flowered in early autumn.
An exception to this pruning regime is Buddleja alterniflolia. It produces flowers on older wood, so trimming early in the year would result in a poor floral display. Cut back branches immediately after flowering to improve and maintain its shape. Also, it's not really necessary to prune the new generation of dwarf buddleias.
Pruning for winter stems
Dogwoods, willows and ornamental brambles are prized for their vibrant, naked winter stems. In the past, gardeners were told to cut these shrubs back hard in early spring to leave a low, stubby framework – a flush of fresh stems would then appear from the base. However, it's thought this method weakens plants over time, so simply remove a third of the older stems. You will still get plenty of zingy young shoots but will end up with a larger plant that will make more impact.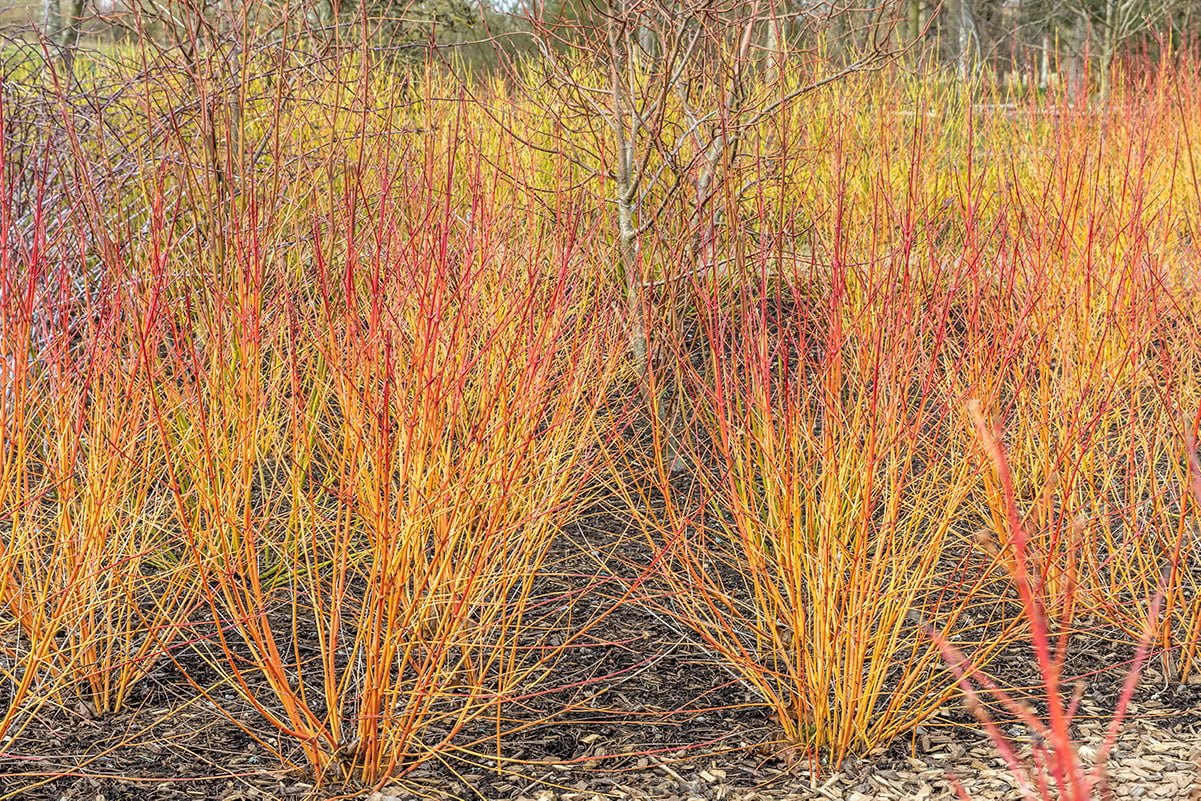 Tackling evergreens
Most evergreen shrubs need little or no regular pruning but it's sometimes needed to improve their shape, health and vigour, or to remove growth damaged by frosts. Work is best carried out between April and May, to give soft new shoots that develop as a result of pruning, time to toughen up before colder weather arrives later in the year.
Dealing with overgrown shrubs
If you take on a mature garden full of neglected shrubs you could be forgiven for thinking that the easiest solution is to whip everything out and start all over again with new specimens. Well, hold your horses … even the most overgrown shrub that's completely choked with branches can be rescued by hard pruning.
First remove any weak stems and then cut back all the strong stems to 30cm (12in). If any remaining stumps are badly placed or spoil the shape of the shrub, cut them out completely. Tackle deutzia, philadelphus, lilacs and other deciduous types while dormant but leave evergreen shrubs until late spring. And don't worry. This treatment may sound brutal but most shrubs will respond well.