Gardening is generally a very safe hobby to have, but it's always a good idea to be aware of your surroundings and to also understand more about any products you use.
I am a freelance garden writer and horticultural consultant, writing for various national gardening magazines, as well as working for various gardening companies, including Richard Jackson Garden. I just thought we should get that out in the open from the start!
Because of this, I need to know what's going on in the world of gardening and the latest gardening trends. In recent years, one of the biggest of these is the movement towards respecting our environment – including our gardens – and more natural gardening, and the use of garden chemicals that are better for the environment, safe to use where children and pets play and for wildlife.
I run the free Flower Power Gardening Club enquiry service. I've known Richard for many years, and when he asked me to help him, having known him for so long, I knew that any product he produced would be of the utmost quality. This trend towards more natural gardening is borne out with the questions we get at the Flower Power Gardening Club. Many of these revolve around whether Richard's products are safe to use around pets and children, especially whether the treated areas can be used by the family after application. Richard obviously uses his products in his garden – and he has a dog.
So, what are in Richard's products and how do they relate to more natural gardening and safety for the whole family? Here are the ones we get lots of questions about.
Slug & Snail Control
The active ingredient in these pellets is ferric phosphate – a naturally occurring mineral that is regarded suitable for use in organic gardening – and Slug & Snail Control is certified by Organic Farmers & Growers – and regarded as safe to humans and animals. It can be used around all plants, including fruit, vegetables and herbs.
As the carrier is based on cereals, sometimes birds will eat some of them. If a bird or a hedgehog ate the pellets or a slug that had consumed the pellets, it is highly unlikely that it would be harmed. But as the slugs go underground to die, it's unlikely that a bird or hedgehog would find one to eat in the first place!
Double Action Weedkiller
The active ingredients in this are 99% pelargonic acid (which occurs naturally in pelargonium plants) and 1% maleic hydrazide. Both are regarded as being safe to human and animal health. In fact some forms of pelargonic acid are used as food flavourings and maleic hydrazide is sprayed on potatoes and onions to stop them sprouting in storage.
But you should keep children and animals away while you are spraying and allow the weedkiller to dry, which could be up to four hours, before allowing them onto treated areas. After application, both ingredients break down to harmless materials in the soil and you can sow or plant in the ground 24 hours after application.
Moss Remover
Moss Remover is an organic, natural, plant-based lawncare product that contains plant nutrients and naturally-occurring 'friendly' bacteria that digest the dying moss.
But, as with any lawn treatment, keep children and animals off the lawn while it is being applied and until it is watered in, to prevent them getting any of the dry material on their feet, paws or in their hair, to prevent them carrying it around with them.
Lawn Magic
Lawn Magic only contains plant nutrients.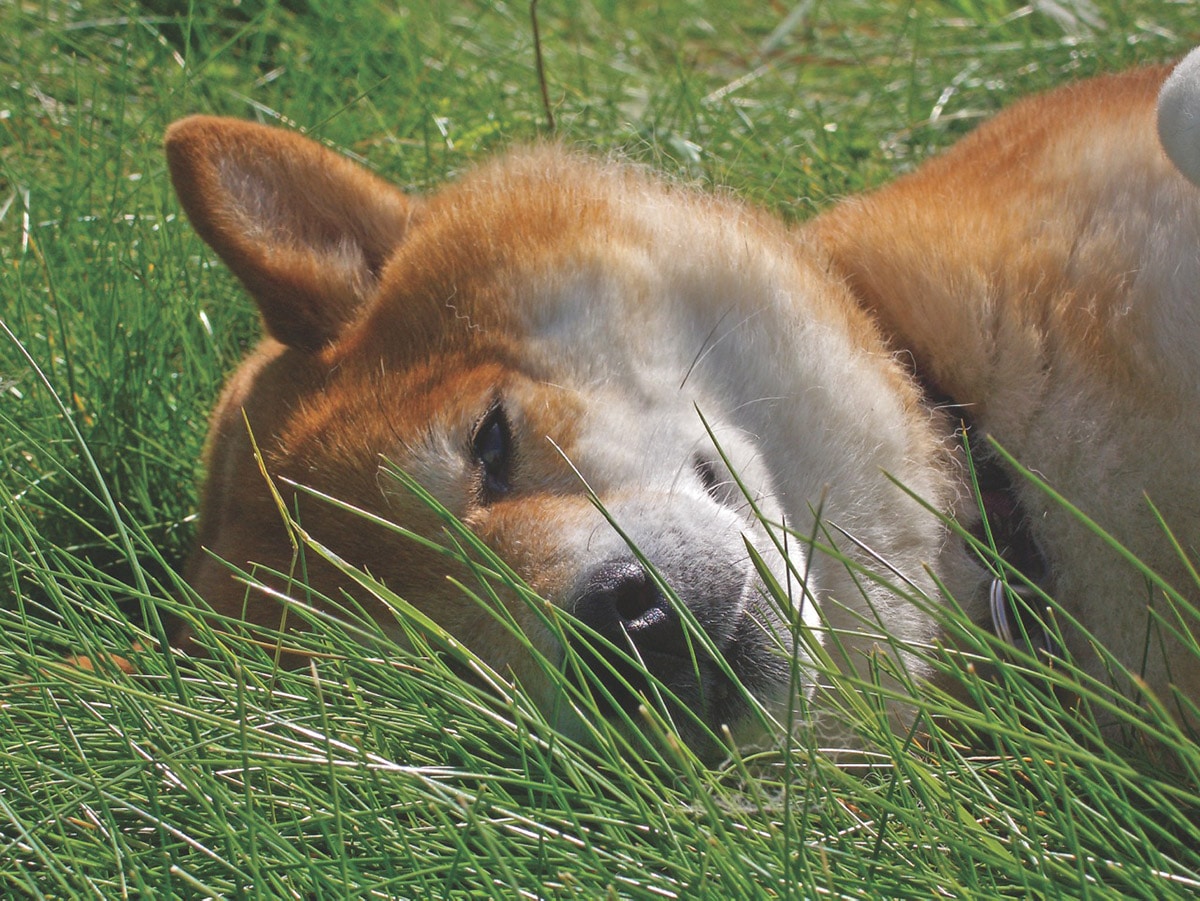 But again, we recommend keeping children and pets off the lawn for up to two to three hours after application to give it time to absorb into the soil and dry. This is mainly to stop them getting it on their feet or paws, which they could then transfer to solid surfaces, carpets etc, where it could cause staining.
Flower Power Lawn Feed, Weed & Mosskiller
This contains plant nutrients, two lawn weedkillers – dicamba and mecoprop-P – and iron sulphate to kill moss.
Once this is thoroughly watered in after application, the weedkillers are activated, and all the risk assessments carried out in the development of the product show that once this happens the lawn is safe for pets and children to use.
Root Booster
This contains a natural starter fertiliser, naturally occurring humates, which are active components of soil humus (hence the name humate) and naturally occurring mycorrhizal fungi, which are found in soil.
Because of its natural contents, we have had some reports of pets eating the pellets, probably attracted by the rich seaweed smell. Naturally, these people have been very concerned that it will affect their pets. There is nothing that we know of in Root Booster that can harm animals and none of those who have reported pets eating it have reported any problems. One customer contacted the Veterinary Poisons Information Service (VPIS), who apparently said that it wouldn't do any harm. Obviously, pets are as individual as humans, and you should keep an eye on the pet for any abnormal behaviour and contact your vet if at all worried.
Natural Clear Pond
This is a natural way to stop green water in ponds and other outdoor water features. It contains freeze-dried, safe and naturally-occurring bacteria, which actively remove the nutrients that encourage algae and blanket weed growth.
It is safe for fish, pets, plants and wildlife.
The legal bit
Obviously, when using any garden chemical, you should follow the instructions for use on the packaging to the letter. Unused product should be kept securely in their original container, firmly closed, in a safe place out of the reach of inquisitive children and pets. Ideally, this should be somewhere cool, dark and dry – that way they will remain usable for many years – as opposed to keeping them in your hot, sunny greenhouse!