Growing your own fruit at home is certainly the best way to get your hands on the tastiest and freshest fruit available. That's because you can choose varieties renowned for their taste, and you can pick them at the height of their flavour. Because fruit is easily bruised and damaged in transit, growers – especially those abroad – may choose varieties better known for their keeping qualities and may pick them before the fruit has had a chance to develop its fullest flavour, so it travels better.
Growing your own fruit is a fantastic, inexpensive long-term investment. While fruit trees will remain productive for at least 15-20 years, even fruit bushes will keep you in fruit for 10 or more years. Soft fruit will give you a little crop in their first year, but this increases by the second, whereas fruit trees really only start cropping in their second year.
If you don't regularly cook with fruit, there's no point buying cooking or culinary varieties, just go for eating or dessert ones, or buy a "dual-purpose" variety. But you can cook with dessert varieties. Being sweeter, they're less tart and so you need less or no added sugar.
If you do decide to grow tree fruit, bear in mind that some types and some varieties are not self-fertile, which means they produce little or no fruit on their own. So, you need to grow two varieties of the same fruit, which of course doubles the amount of fruit you get. Some varieties, such as 'Conference' pear, 'Stella' cherries and plums like 'Victoria' are self-pollinating, so you only need one variety.
If you have limited space, and don't have enough room for growing a free-standing tree or bush in the ground, you could grow shorter, more compact or dwarf varieties in containers, or use cordons, fans and espaliers on walls or fences. The amount of crop you get from tree fruit can vary enormously, depending on the variety and how you grow it. You'll get lots more fruit from a free-standing tree trained as a half-standard or bush, compared to espaliers and fans and even less from cordons; although cordons take up very little space, and espaliers and fans can be used in otherwise "dead" space, grown up walls or fences. You can also train many soft fruits into these restricted shape forms too.
And, of course, if you do overdo it, plant too many, or have really bumper crops, all fruit freezes beautifully and will provide you with some delicious home-grown goodies in the middle of winter.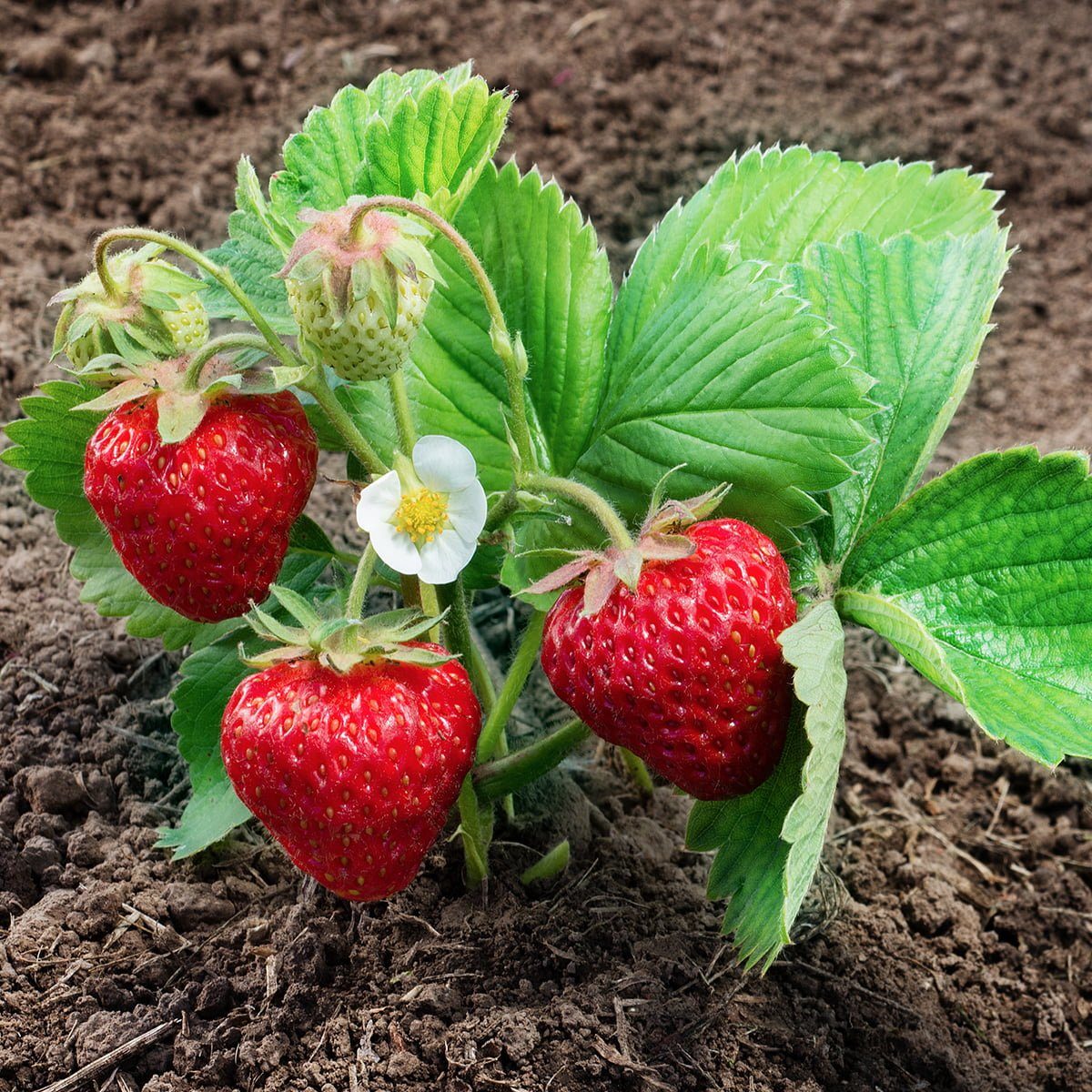 Fruit cropping amounts
Knowing roughly how much you get per soft fruit bush will help you decide on how many you should grow. Here are the approximate yields per plant per year.
The yield from fruit trees very much depends on how you grow them – free-standing half-standard or bush, or a more restricted shape, such as cordon, espalier or fan. Free-standing trees generally fruit more prolifically than espaliers and fans, and cordons much less than these.
Blackberries 5kg (11lb)
Blackcurrants 5kg (11lb)
Blueberries 3kg (7lb)
Gooseberries 5kg (11lb)
Raspberries 700g (25oz)
Redcurrants and whitecurrants 6kg (13lb)
Strawberries 500g (1lb)