Some plants are fussy so-and-sos that require someone on hand 24-7 to attend to their every need – they might need careful pruning, exact watering or a yearning for a particular type of soil. Others might be martyrs to every type of pest and disease lurking in the undergrowth. Fortunately, there are plenty of plants that are less demanding. Here are ten of my (almost) foolproof favourites, the best plants for beginners.
An easy going perennial that's happy in full sun or partial shade, dry soil or damp soil. Forming a 75cm (29in) mound of rounded leaves with scalloped edges, it's almost hidden in summer by 60cm (12in) tall, arching sprays of frothy, lime green flowers. Ideal planted alongside a path, it copes admirably with being bashed about.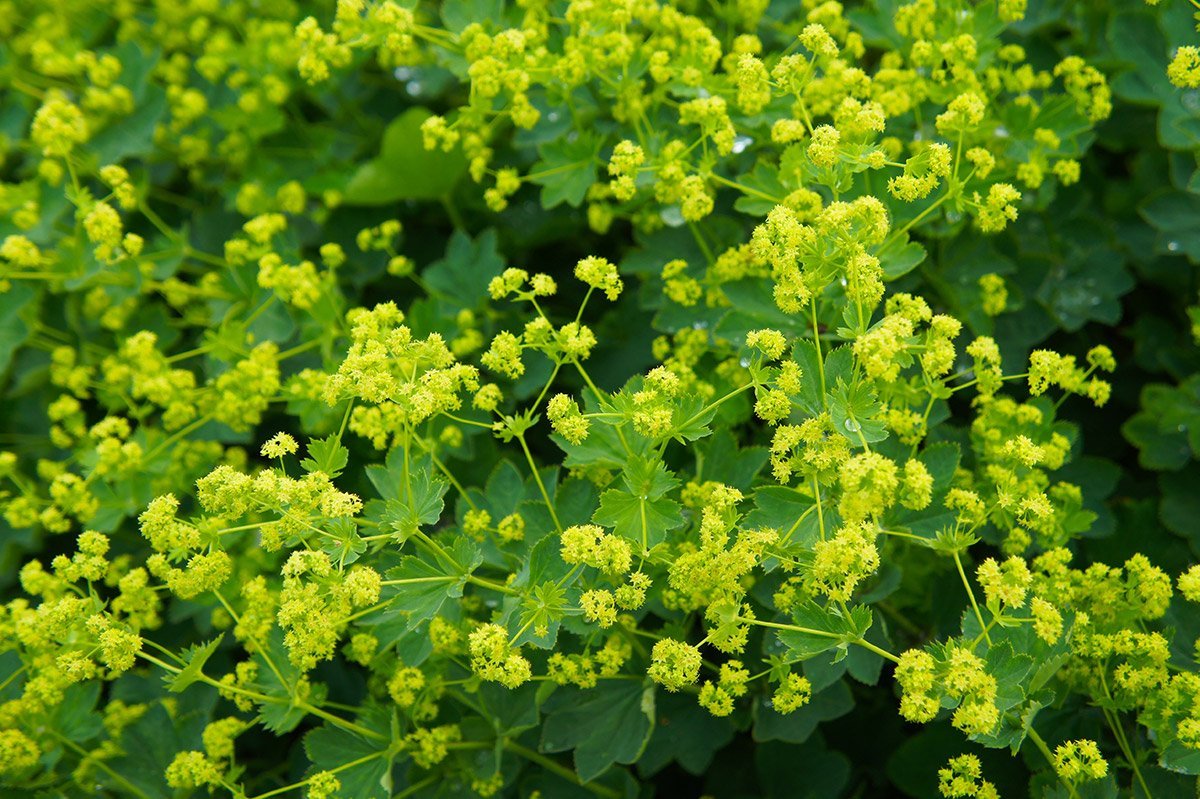 Some buddleias are rampant giants that will take over your garden and need fastidious pruning to keep them within bounds. Not the Buddleia 'Buzz' range of seven colours. Only growing to around 1.2m (4ft) in the ground and half that height in containers, their flowers have low fertility, reducing the risk of self-seeding.
Leatherleaf sedge (Carex comans bronze-leaved)
The tough, pliable foliage of this evergreen grass allows it to thrive in exposed, windy sites. Forming a 50x50cm (19x19in) cascading mound of reddish-brown leaves, it will do well in sun or partial shade. Keep it in good shape by putting on gloves and combing your hands through the foliage to remove dead leaves.
Mexican orange blossom (Choisya x dewitteana 'Aztec Pearl' AGM)
This easy evergreen shrub has stems clothed with slender leaves and produces clusters of scented, white flowers in early summer, followed by a second flush in August. Growing to 8ft (2.5m) tall, it's happy in sun or partial shade, and will even prosper in heavy clay if soil has been well prepared to improve drainage.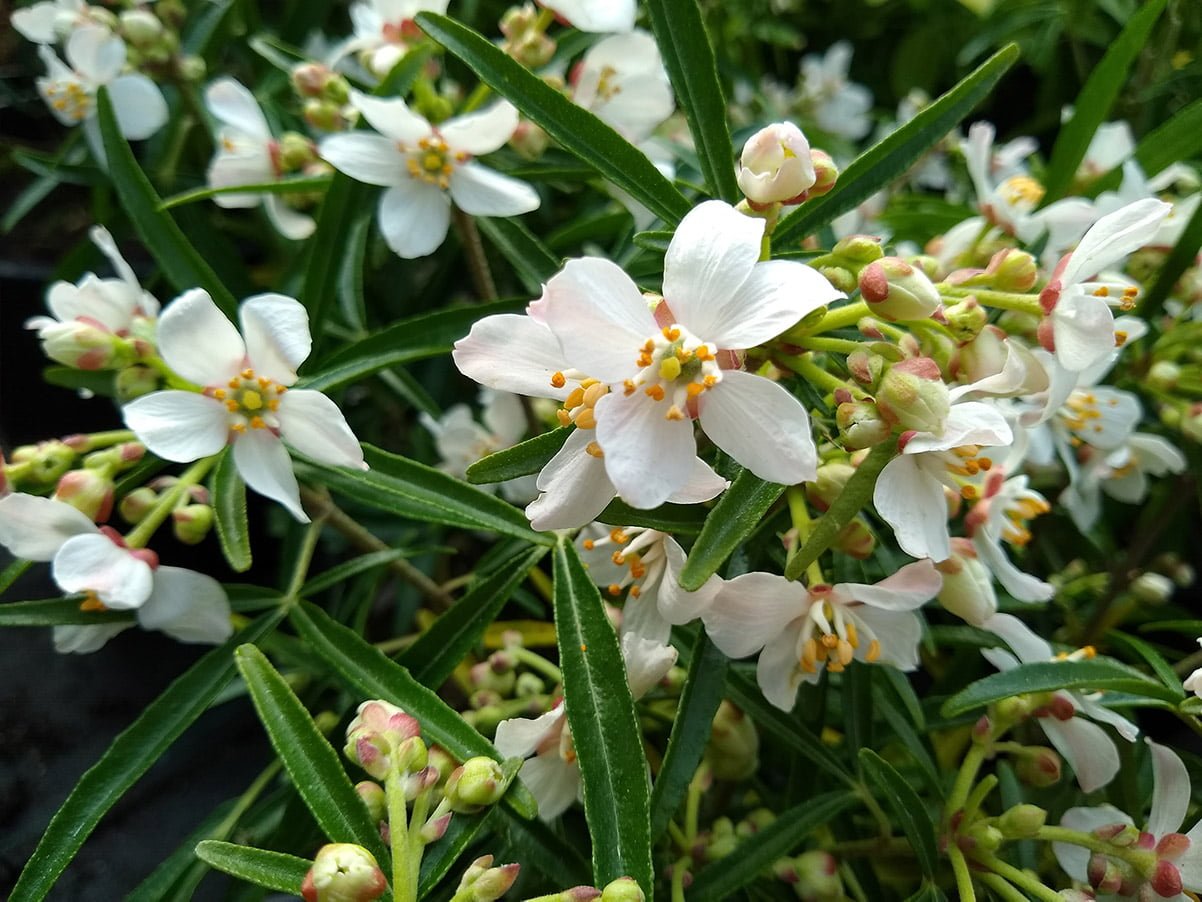 Herringbone cotoneaster (Cotoneaster horizontalis)
Discovered in China back in 1870, this deciduous shrub is super tough. With branches that form a distinctive herringbone pattern, it's a versatile plant that's happy tumbling over a bank, or can be trained 1.8m (6ft) up walls. As a bonus, it bears red berries in late summer and has leaves that turn scarlet before they drop in autumn.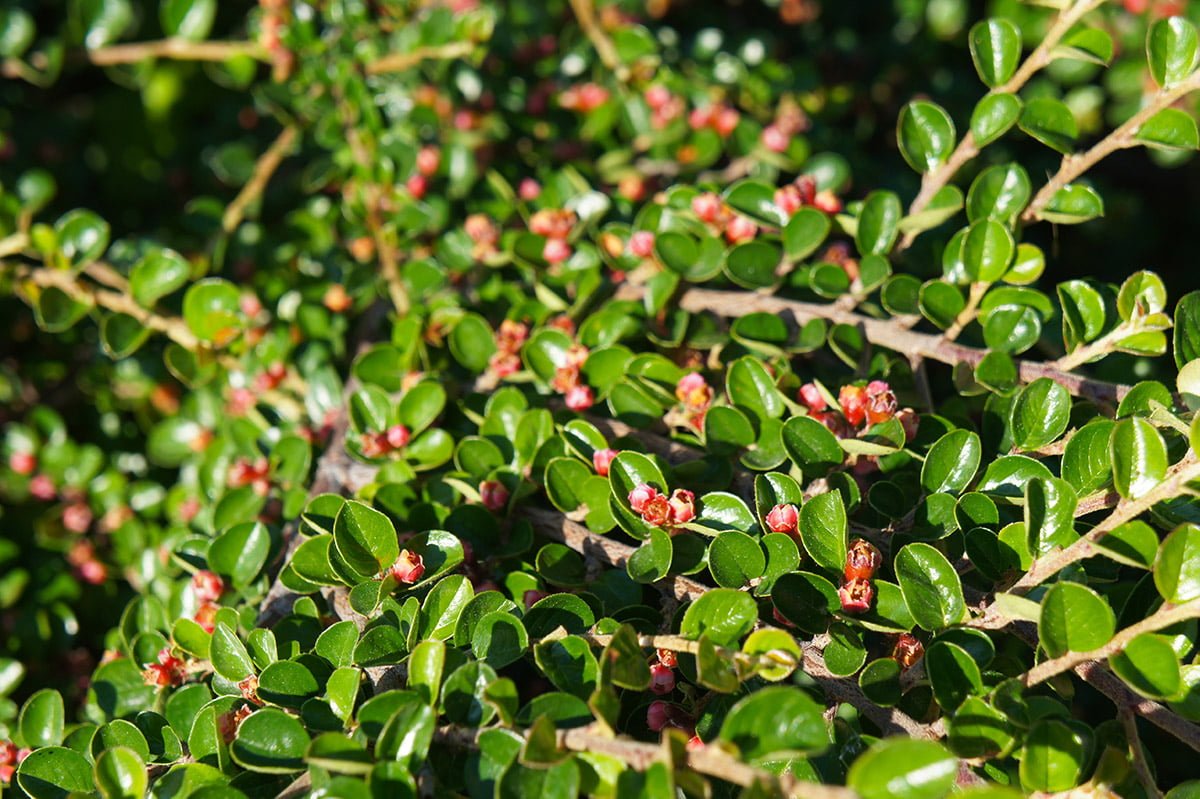 Hardy fuchsia (Fuchsia 'Delta's Sarah')
A vigorous shrub for sun or light shade, that will grow to 1m (3ft), and delivers masses of fat, purplish-blue and white flowers measuring 7.5cm (3in) across, from June to October. In extreme winters the top growth might be knocked back but plants will bounce back from the ground in spring.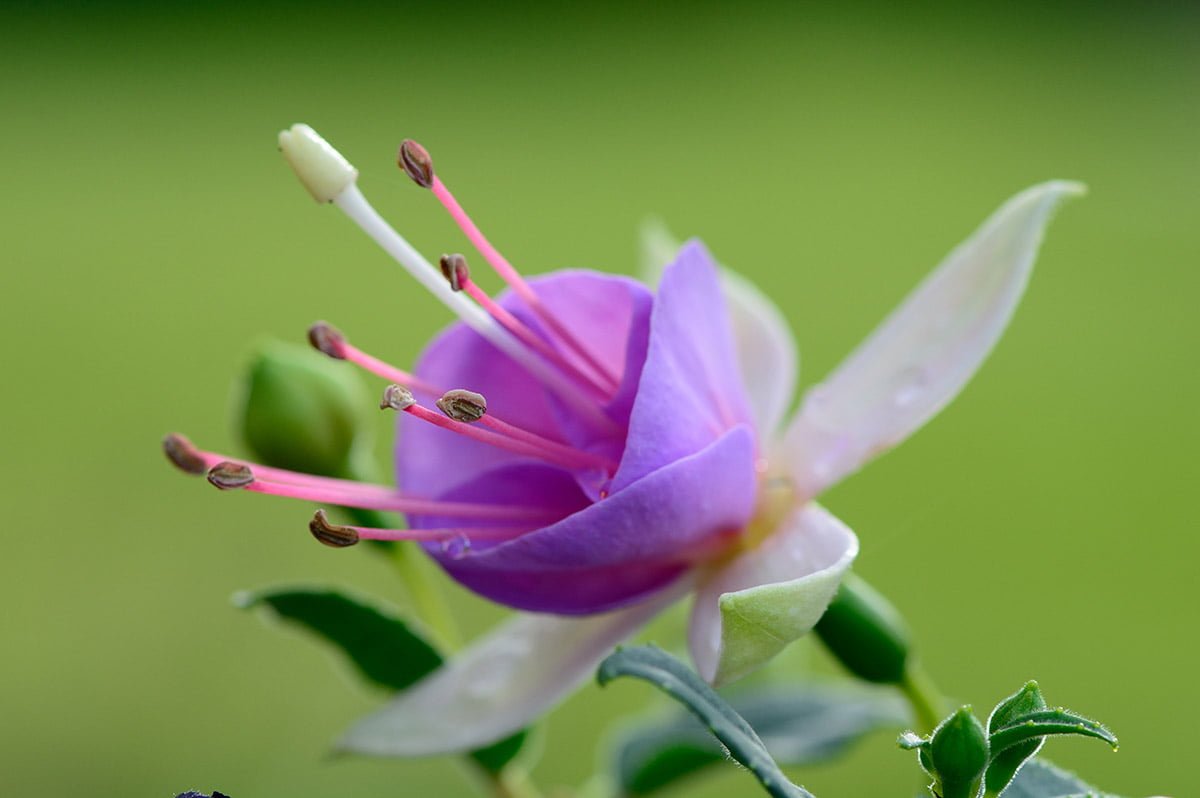 Coral flowers (Heuchera 'Key Lime Pie')
Forming a 20x30cm (8-12in) mound of acid-green leaves, this cracking heuchera is invaluable for brightening light shade but is equally happy in full sun. Apart from its gorgeous foliage it has the bonus of pretty pink flowers carried on short stems in spring. Tough and hardy, it will tolerate drought conditions for short periods.
Honeysuckle (Lonicera periclymenum 'Graham Thomas')
A tough form of our native honeysuckle that was discovered in a Warwickshire hedgerow back in the 1960s. Perfect in sun or partial shade, this climber will turn heads and noses from July to September, when it drips with creamy white flowers that age to golden yellow. It will romp away in just about any soil type.
Zonal geraniums (Pelargonium zonale)
For summer colour you can't beat zonal geraniums. These sun-loving bedding plants are great in the ground, baskets and patio containers, and will put on a floral display from late spring until the first frosts. There are loads of different varieties – all are drought tolerant, meaning you don't have to worry if you forget to water.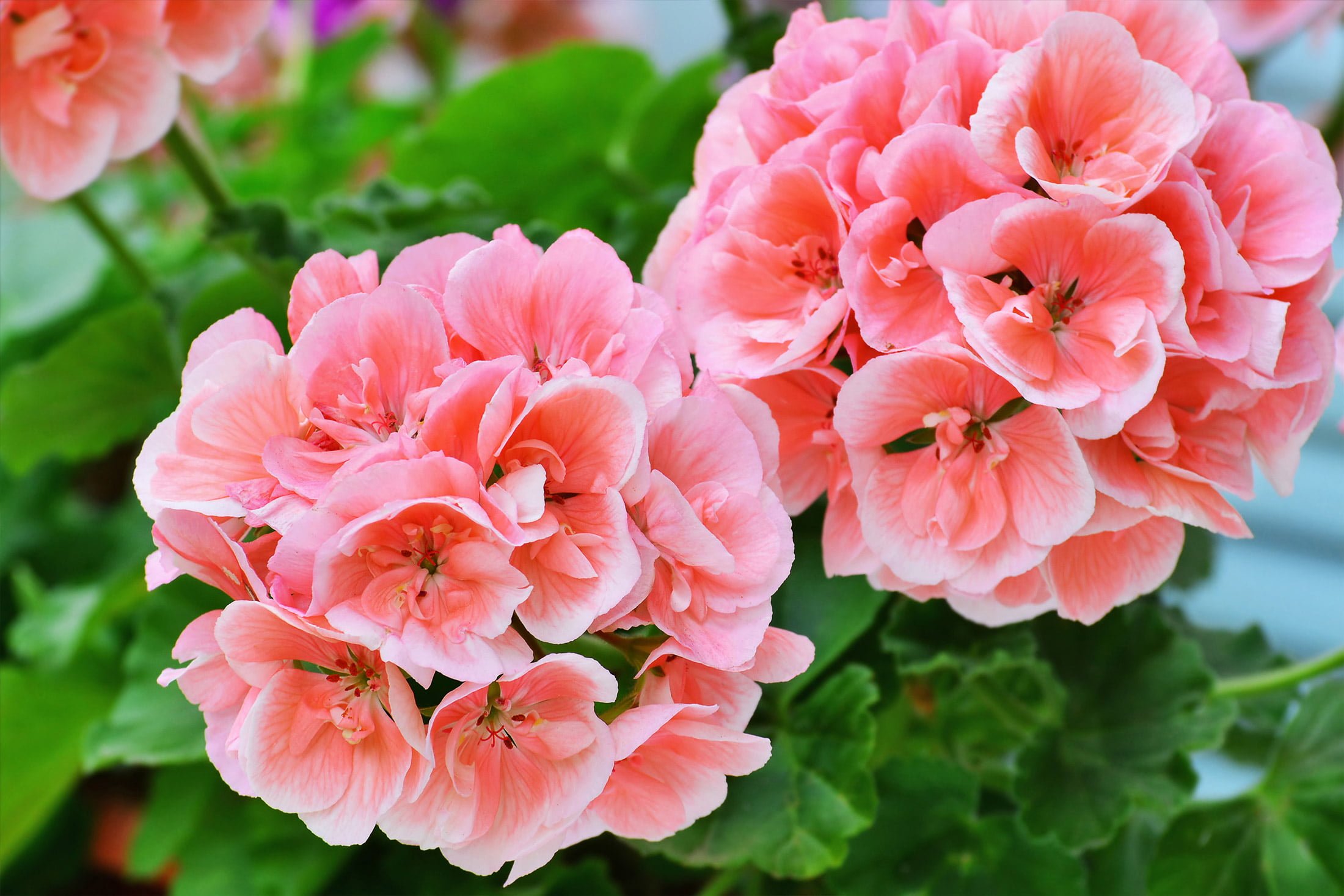 Viburnum tinus 'Gwenllian'
From late winter to early spring, this evergreen shrub is smothered with dense clusters of pink buds that open to reveal pretty white, scented flowers. Reaching about 2.4m (8ft) in height, it tolerates windy, exposed positions and is happy in sun or full shade. Minimal pruning is needed to keep an attractive shape.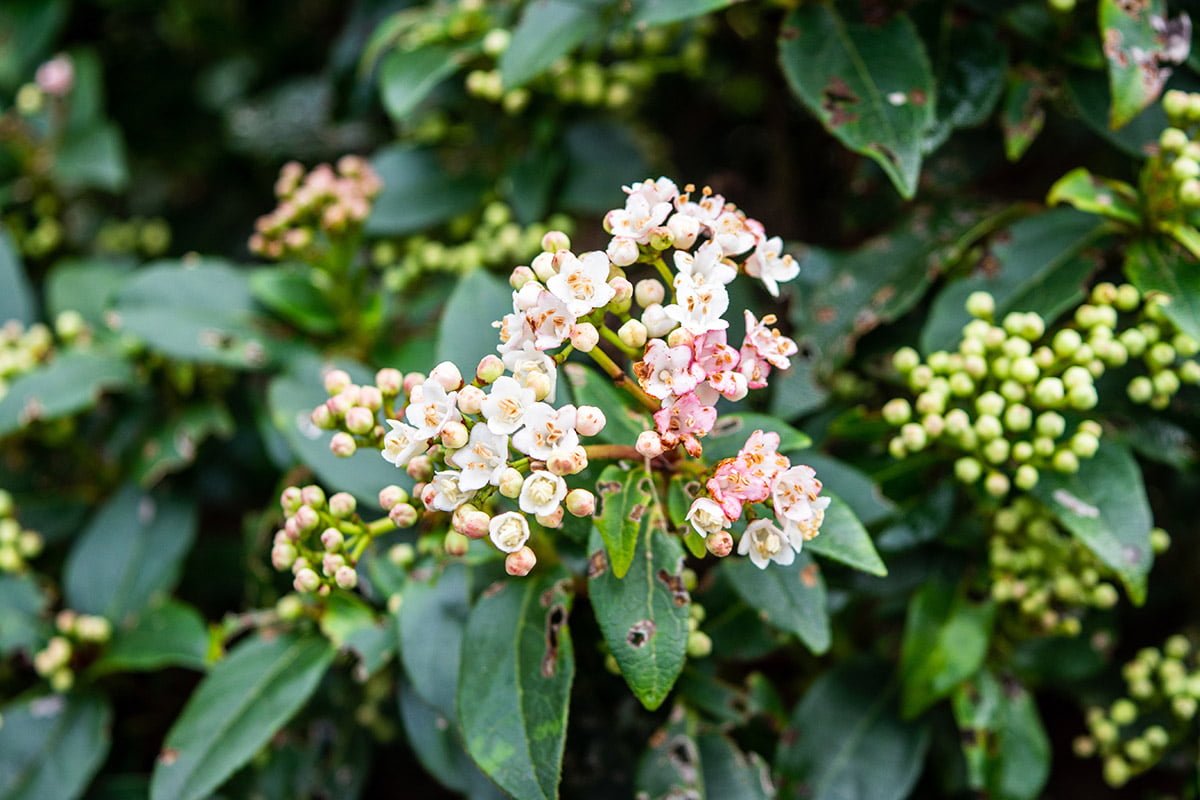 There you have it, my list of the top ten plants for beginners. Gardening needn't be a tricky hobby for those just getting started, and with these perfect plants for beginners, you'll have an attractive garden in no time, especially when using Flower Power Plant Food to grow.