It's pretty unlikely you'll be able to install a full size canal plot in your garden, but the show is full of great ideas that you can take home. Here are few that we found interesting and very achievable that you could consider for your own garden.
Oil drum containers
You only need to take a look at Debi Holland's feature on unusual containers to see that pretty much anything that holds compost can be used to grow plants. On The CAMFED Garden: Giving Girls in Africa a Space to Grow, there are some large recycled oil cans that have been painted in bright colours, filled with soil and used to grow edible plants.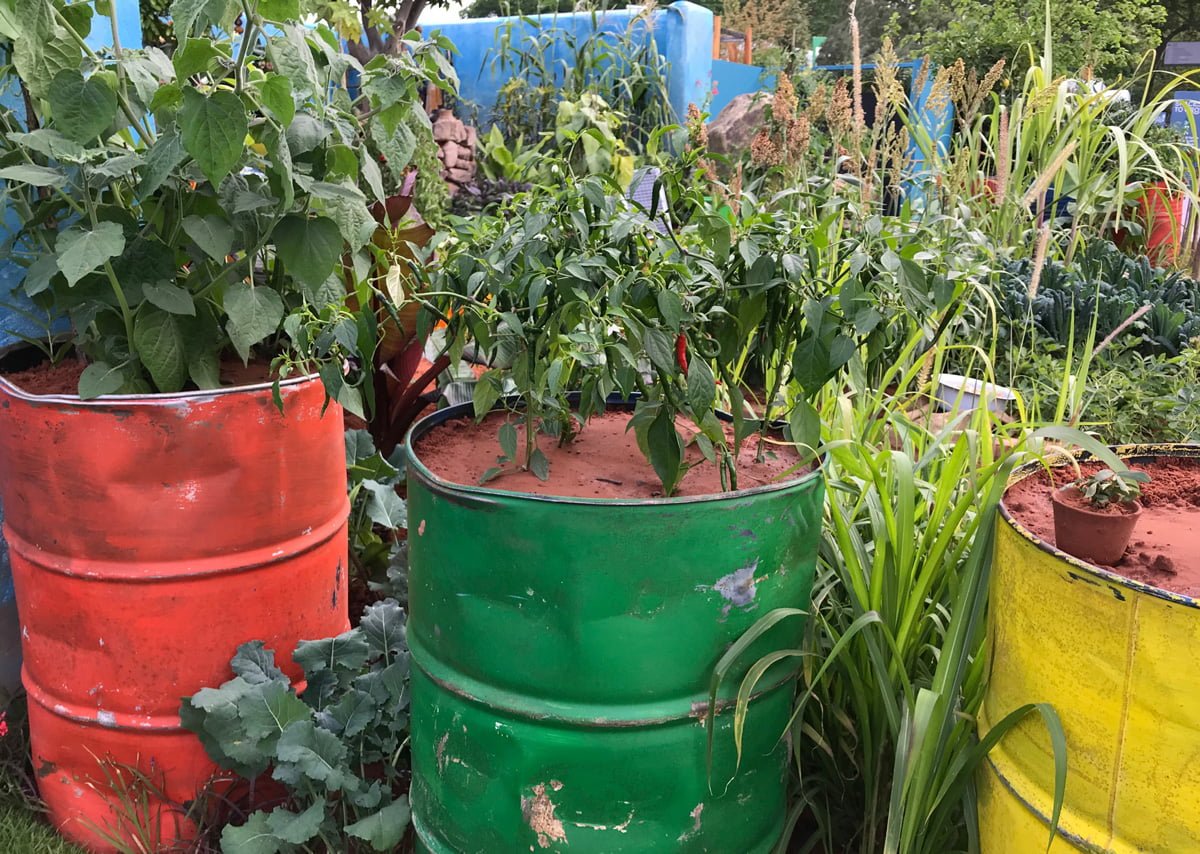 These are great growing containers because they hold plenty of soil, are stable so they are unlikely to blow over in high winds, and can be decorated to suit your garden style. Remember to ensure there are drainage holes for the excess water to escape. 289
Decorative moss balls
Moss is a very undervalued garden 'plant'. It stays green as long as it is kept moist and it has a wonderful texture. Over the years it has been used creatively in a variety of gardens and indeed even at this year's show the Artisan Garden Green Switch uses mosses in its Japanese garden. You can't go and harvest moss in the wild, but you can make your own moss balls or buy moss balls to decorate around the base of a specimen tree in a planter.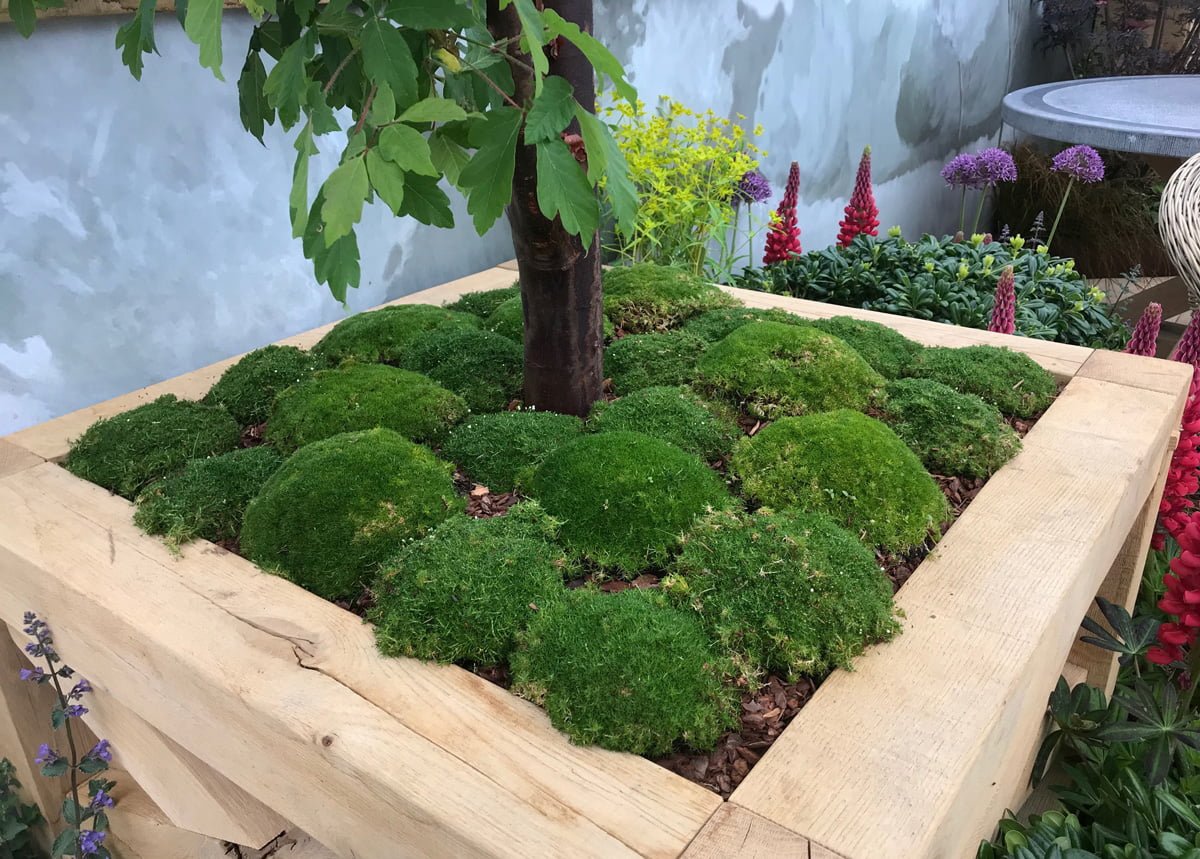 This display was on the Oxenwood Stand on Pavilion Way on the showground at stand 606.
Cornus stems
Using hazel sticks as pea supports has been a traditional, rustic and eco way to support these plants for decades if not centuries. But there are lots of other plant stems that can also be used.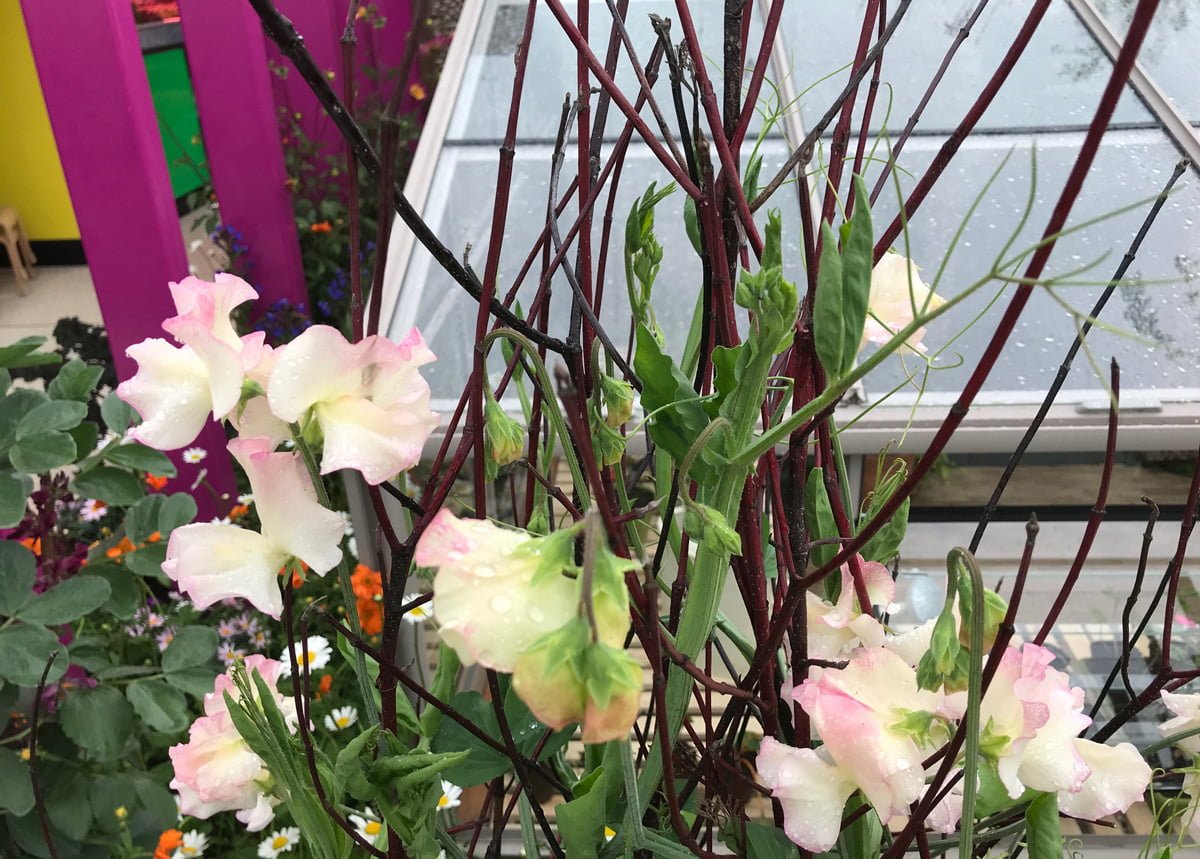 On the Space to Grow – The Montessori Centenary Children's Garden, there are plants with soft cream and pink sweet pea flowers clambering up dark red cornus stems. It's a charming effect adding additional colour to the scene and providing a practical use for the prunings of the vigorous plant. Just lovely.
Underneath space
Here's another idea from the Space to Grow – The Montessori Centenary Children's Garden, utilizing every aspect of the space available.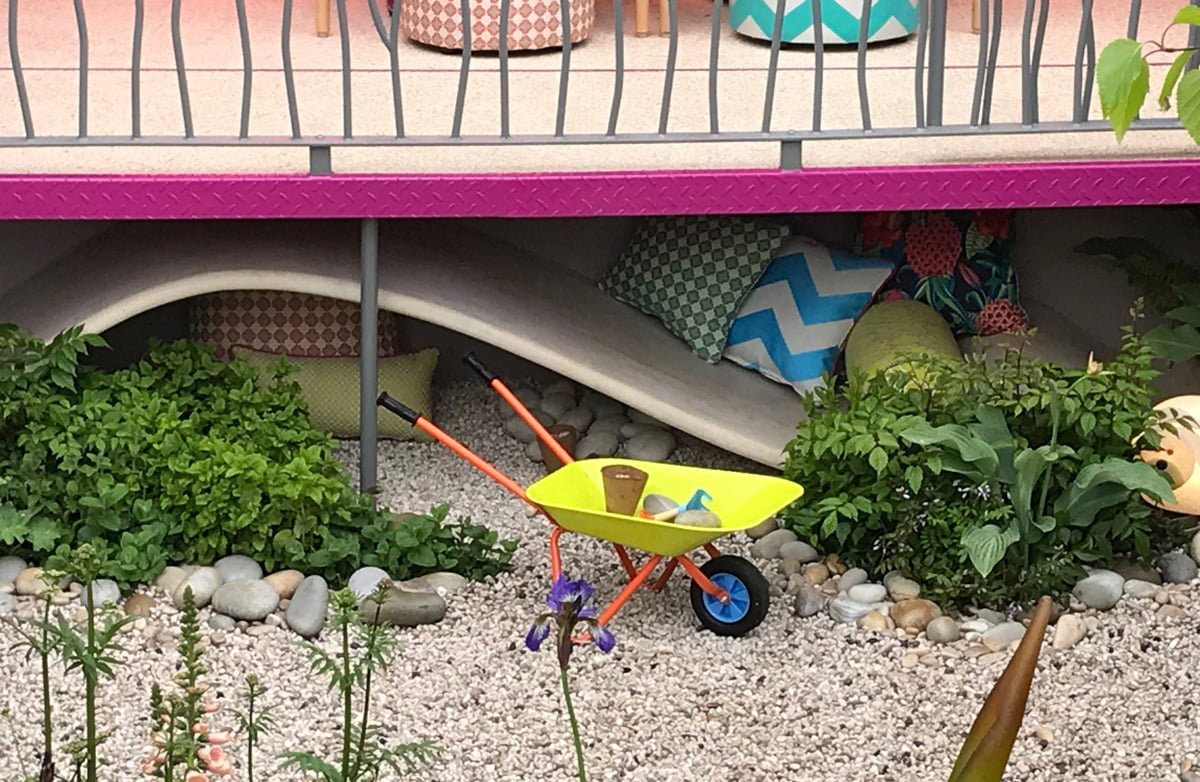 Using a shipping container as a classroom is a great idea, but here the container has been raised so that the floor creates a roof over an area beneath. This 'underground' area makes a great den, perfect storage space and a shelter or play space for the little ones. Of course it is essential to ensure that it is correctly installed and safely positioned by professional engineers.
Flowers outside
We all love having cut flowers in the house, but an informal arrangement of flowers outdoors can quickly transform a dining table, or even just a corner of the garden.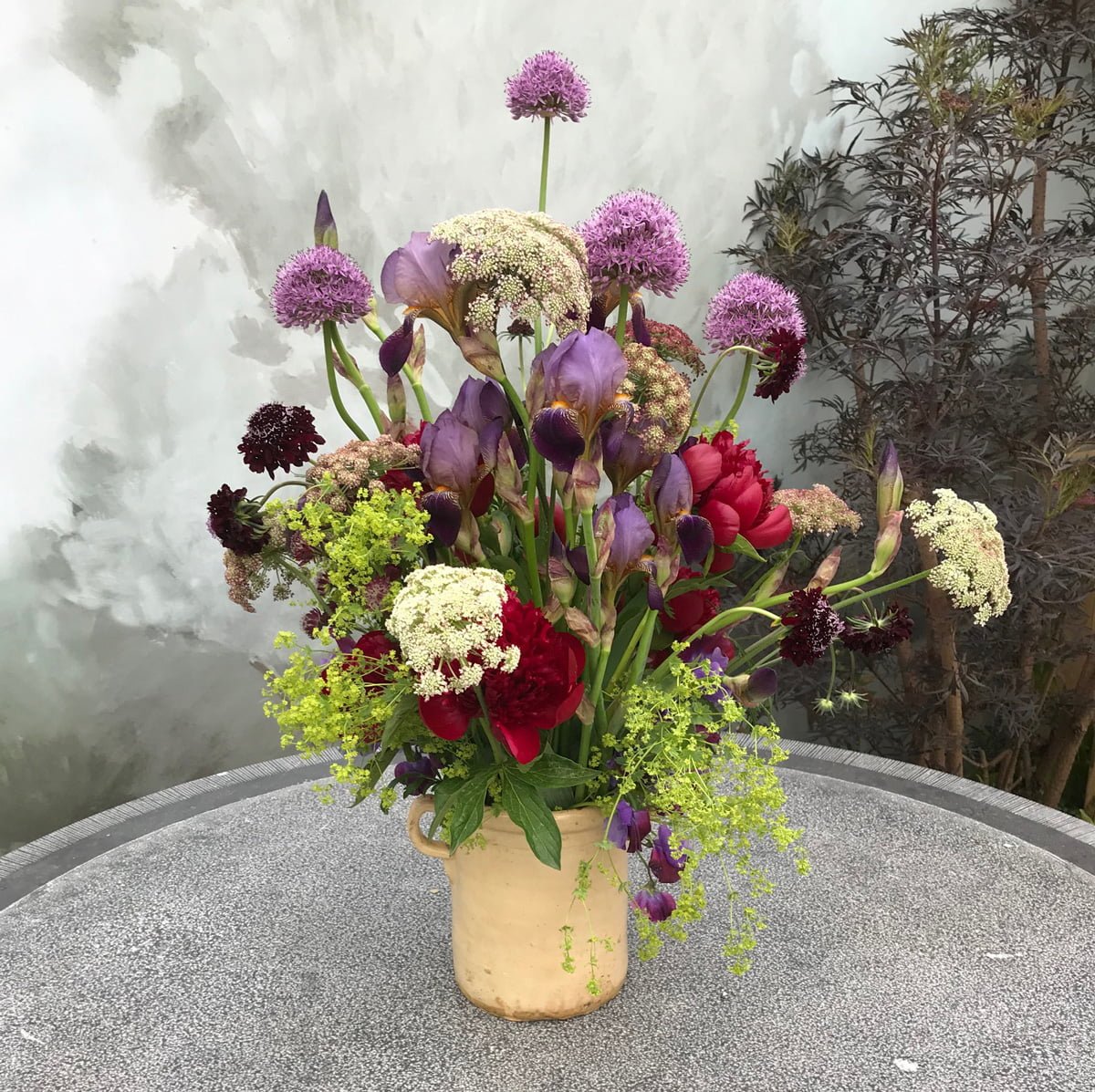 You can pick a posy and pop it in a jam jar or if you've got a lot of flowers, then use a water jug or vase. Don't leave it out in heavy wind or rain as it might blow over. It's the perfect way to decorate your outdoor dining area.