Is there anything nicer than watching a tiny apple or pear mature into a juicy ripe fruit and then plucking it fresh from the tree to eat it? It's one of nature's treats and something you can recreate in a small garden, on a patio or even a balcony. But what you may not realise is that you really can grow trees in pots, so if you are renting you can take them with you when you move and if your garden is compact you can grow potted fruit.
Size matters
If you look at the trees in an orchard, they can grow very large indeed, so you can't just plant any type of fruit tree in a container. The secret is to choose a very large container and the right sort of tree.
Without getting too technical, many fruit trees have been grafted onto a root system (rootstock) that can restrict the size of the tree and its top growth. By choosing a tree that has been bred to be small or grafted onto a dwarfing rootstock you can control how big it gets. The container will also restrict the root growth, which in turn will keep the tree compact.
The very best thing to do if you want to grow fruit trees in containers is to decide what you want to grow, ie. apples, pears, cherries or whatever and then get the best possible advice from the fruit experts.
To make things easy for you, we've selected five great fruit trees suitable for growing in pots that you can buy online from a range of different specialist suppliers. Don't forget that most fruit trees have delightful blossom too so they really do earn their place in your garden.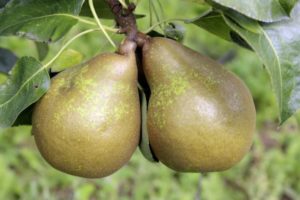 Mini pear
Bred to be compact for small gardens, pots and containers, this little beauty, 'Mini Pear Pironi Joy of Kent' will be dripping in melting, juicy fruit in no time. The fruits are small, but tasty with a richly russet skin. The trees grow up to 150cm in 20-25 years, but they can spread a fair bit width ways. It's a new variety from Lubera.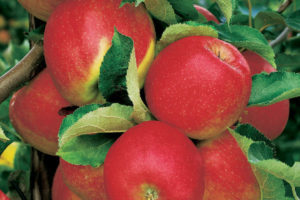 Family fruit tree
Family fruit trees have been around for decades. You grow one tree, but each main branch is a different variety. There are three fruit types in the Gourmet Fruit Tree collection from Suttons Seeds, all designed for gardens with limited space. The pear contains four mouth watering favourites on a single tree, the plum and gage has four delicious varieties grafted onto one tree and the apple has five great dessert apples.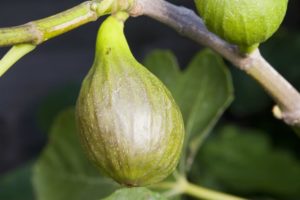 Fabulous figs
You might be surprised to learn that you can grow figs in the UK. But if you've got a lovely sunny, sheltered wall these plants make great wall cover with their fabulous tropical-look leaves and you get the added bonus of sweet fragrant fruit too. Fig 'Brown Turkey' is a good garden variety for containers. The pot will help to control the root growth and the ultimate size of the plant.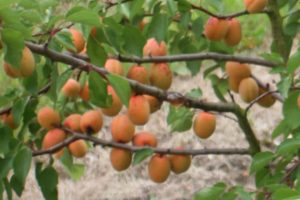 Delicious apricots
Choose to grow things that you love to eat and you will love growing them even more. Rich, juicy apricots are sometimes hard to find, so why not grow your own. This Apricot 'Flavourcot' from T&M has been bred for the cooler UK climate and flowers a bit later resisting late frosts. It produces lots of delicious, egg-sized fruits, just bursting with flavour. Great for eating fresh or making glorious desserts.
Self-fertile cherry
If you want to grow a cherry then this one's a cracker- Fruttoni Cinderella. The Fruttoni range from Lubera has been specially bred using rootstocks specifically chosen for container growing. This variety is self-fertile which means as the bees visit its pretty white blossom in April and spread the pollen from flower to flower, the fruit will form. You don't need a pollinating partner to get a delicious crop of cherries in July. It will grow up to 160cm tall and about the same wide making it a great choice for a large planter.