The first signs of spring are always a pleasure and there is no better time to look for inspiration for your own garden and to enjoy the flowers and blossoms as they emerge.
1 Woburn Abbey Gardens
The gardens and landscape here have a fascinating history; Humphrey Repton, one of the great landscape architects created the pleasure grounds. Some of the earliest American trees introduced into Britain show their fresh green tints, in spring and there are glorious displays of early colour in the Camellia House. Last year 100m sq of the garden was planted with crocuses, snowdrops and snakes head fritillaries, in another area they planted a range of spring and summer bulbs from daffodils to blue flowered Camassia and ornamental alliums, so visit several times this year, if you can. Find out more at Woburn Abbey Gardens website.
2 Caerhays Castle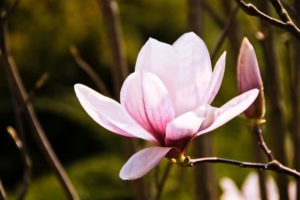 Spring comes early in Cornwall and there are some wonderful gardens to revive anyone in need of an early season boost. Top of the list is Caerhays Castle, renowned for the Plant Heritage National Collection of magnolias, numbering 600 species and hybrids and a mass of camellias and rhododendrons, many grown from seed sent back from China by the great plant collectors Ernest 'Chinese' Wilson and George Forrest. It is more like a Himalayan hillside than a garden, 60 inches of rainfall a year, adds to the sense of realism, so don't forget your brolly. See more at Caerhays Castle website.
3 The Savill Garden
In early spring, this delightful corner of Windsor Great Park is bright with snowdrops and daffodils, followed by flouncy flowering cherries and the rich hues of rhododendrons. Although we often associate acers with autumn colour and winter stems, their new spring growth and flowers are a notable, colourful feature too. Leave the paths and wander among the mixed herbaceous and shrub borders, and you will discover where some of their smaller spring treasures are hidden. Nearby Valley Gardens with spring flowering trees and shrubs and wonderful displays of naturalised Narcissus, one of the most spectacular sights of spring, is definitely worth a visit, too. Visit the Savill Garden website to find out more.
4 Yorkshire Arboretum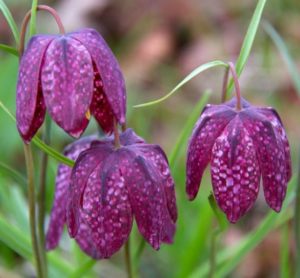 One of the many spring highlights is the Pear Tree Glade, a collection of wild pear species fringed with wild daffodils but do visit the wild flower filled meadows to savour the snake's head fritillaries in spring, followed by wild orchids. Return later in the year when it is a romantic landscape of long grass, flowers and butterflies. Ray Wood boasts an exceptional collection of trees from around the world. Take a notebook and your phone for photographs, it is a great place to discover plants that are hardy and are successful in northern gardens. See the Yorkshire Arboretum website for more information.
5 Royal Botanic Gardens, Kew
This great garden greets spring with a triumphant fanfare of colour from plants of all kinds. There's the alpine house, packed with delicate, treasures from the mountain tops of the world, the woodland garden, with its spring colour and fresh growth from herbaceous plants and rhododendrons. A walk in the arboretum on a sunny spring day creates a collection of memories of blossom filled cherries, hawthorns and ornamental pears and the crocus carpet is simply spectacular. The Order Beds are notable for the shapes and colours of emerging foliage, look out for the quirky architecture of peony stems when they first appear and rather rude rhubarbs too. Allow as much time as you can to make the most of your day. Visit the Royal Botanic Gardens, Kew website to find out more.