If you love shopping and have a stash of cash to spend and you love gardens and gardening, then head on out to RHS Chelsea 2018 where you can create your own trolley-dash around the showground. Exhibitors are cherry picked from within the garden industry to display their wares at the show and if you've got a wish list for a special anniversary or occasion, it's a fantastic place to shop. If you are lucky you can get a special show offer and not everything costs the earth. Here are five ways to enhance your garden, invest in your property and indulge a guilty pleasure.
Bespoke Tree House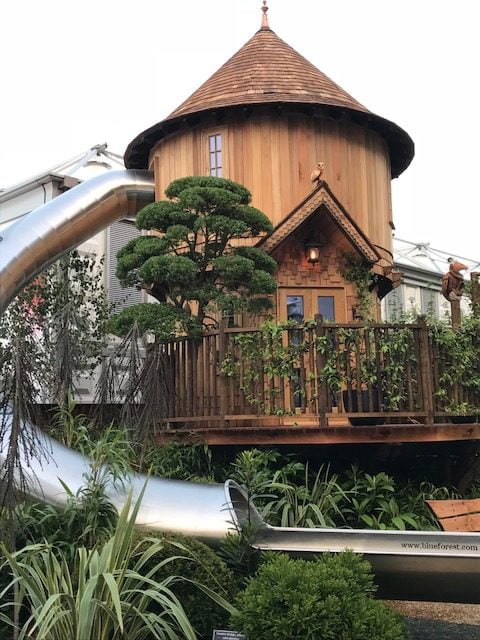 For the price of an extension (around £150K) but with a lot of fun factor, consider these amazing bespoke tree houses from Blue Forest. (329) The featured display at this year's show is quite incredible. Fitted with a balconyesque deck, a glass floor, an upstairs playroom with fibre optic lights, a Narnia wardrobe that opens into an escape shute slide, with window seats and much, much more. There's plenty of space for grown ups and it comes with a special upper floor for the kids (of all ages) too. Create your dreams within your garden, add an extra room to your plot and bring the fun factor back.
Fabulous Furniture
Make the most of your outdoor space with some sumptuous garden furniture from Gaze Burvill (333). This elegant dining set, The Broadwalk 2.1metre round includes 3 seats, 2 benches, fabulous cushions and seat pads for the princely sum of £34 500.
Fragrant delights
You don't have to spend thousands at RHS Chelsea to treat yourself. Take a stroll down Eastern Avenue and follow your nose. It will lead you to the scented delights of Heyland & Whittle where you can treat yourself to a range of fabulous hand washes, lotions and potions. For those struggling for sleep invest in the Sleep Easy Lavender Sleepbox for around £30, which includes scented bath bombs, lavender soap, body oil and a lavender sachet for under your pillow. Or the beautiful Gift Set of Fine Hand Wash and Fine Hand Lotion in a range of six fragrances costs around £30.
Romanesque spa bath
Imagine an ancient setting, complete with rustic folly walls, a warm spa with massage jets and all screened from your neighbours within a folly. Head over to Redwood Stone (250) to order a bespoke Roman Bath & Spa for your garden. Made to order and complete with whatever extras you require from lighting to remote controls, it's high tech melding with antiquity with great style and panache. Price from around £15K fitted.
Glorious glasshouse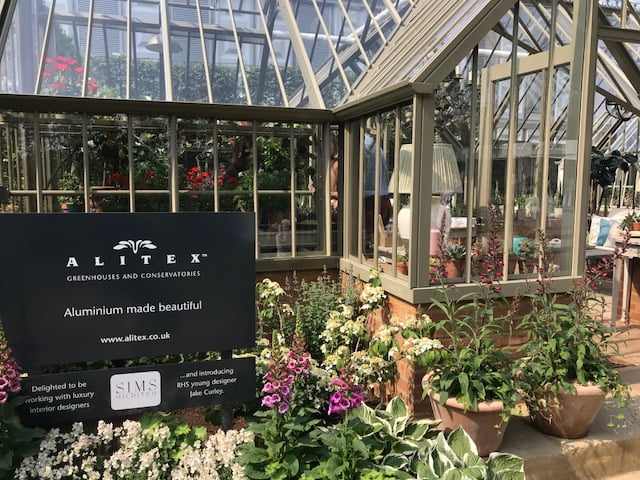 If a glasshouse is on your shopping list then RHS Chelsea Flower Show is the place to visit and see the range of bespoke creations in real life. From the beautiful and handmade Hartley Botanic (32) creations, in a range of contemporary and traditional styles, to something from the National Trust range from Alitex. (334). Come and talk to the manufacturers about your hopes and aspirations and let them create the glasshouse of your dreams. This Ickworth from Alitex will set you back around £75k but provides a place to entertain, grow and relax. .