There a dozens of reasons to go to RHS Chelsea Flower Show, it's a great day out packed full of everything that's great about plants, flowers and gardens. Here are five good reasons to book your tickets for your special day out.
1 The wow factor
Chelsea Flower Show offers the 'Wow Factor' in so many ways. From the extraordinary feats of engineering and garden design, like the stylised forest landscape in the show stopping Wuhan Water Garden, China garden (designed by Laurie Chetwood & Patrick Collins) last year and the seven storey Magical Tower Garden (designed by Diarmuid Gavin) back in 2012 to the conversation stopping, once-in-a-lifetime Plasticine Garden in 2009 (designed by James May), there's always a surprise or two in store and over the years there have been a few fairly radical displays.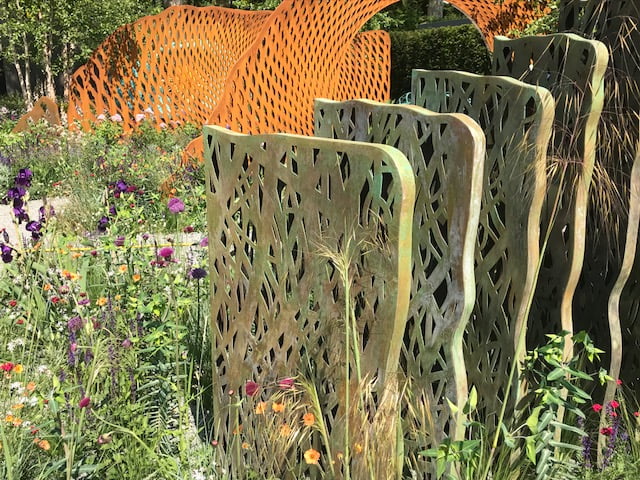 The Fresh Area at Chelsea was created to facilitate some offbeat and upbeat conceptional designs, but it is the Show Gardens down Main Avenue that still create the drama and buzz for the whole show. Last year's gardens were exceptional and this year is set to be another spectacle of design, colour and inspiration. Large and small the displays and exhibits at this year's show are designed to be thought provoking and dramatic.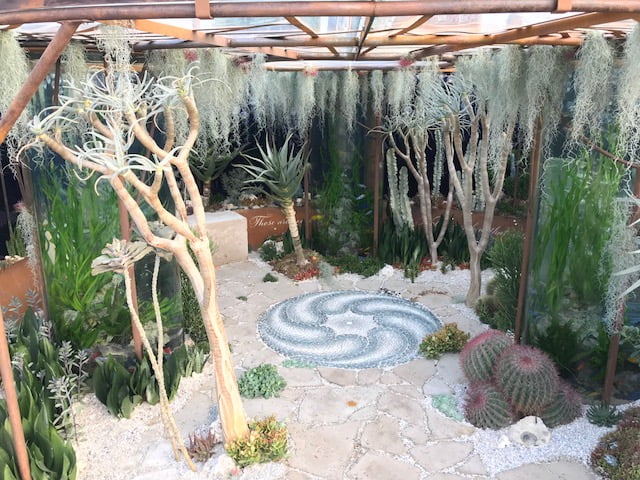 2 Shopping opportunities
You could be forgiven for thinking that Chelsea is just about the plants, but it's also the chance to not only buy some of the best gardening products that the industry has to offer, but also to talk to some of the manufacturers themselves. There's everything from majestic glasshouses and tree houses, to lawnmowers, garden tools and garden gloves for the practical gardener.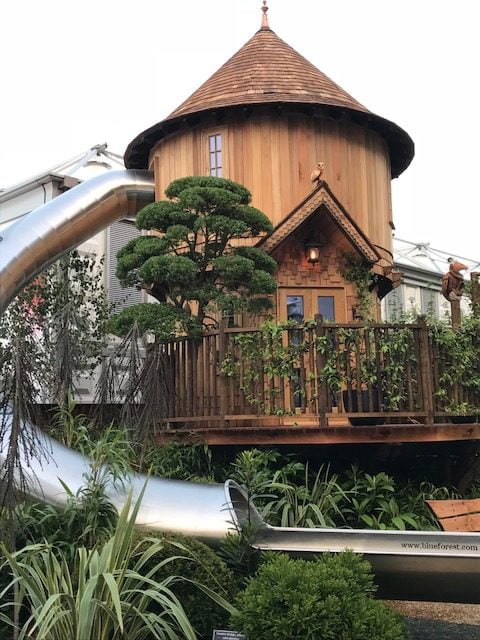 There's limited edition garden sculpture and antiques and artifacts for all budgets. Don't miss the artisans along Ranelagh Gardens displaying their handmade crafts in specially created studios in the woodland.
3 Ideas and inspiration
One of the great things about Chelsea Flower Show is the chance to glean ideas for your own garden. Whether you have a tiny terrace, a pretty patio, or a large garden, there are great ideas to take home. Don't miss the Artisan Gardens under the trees along Serpentine Walk where you can find small, but perfectly formed gardens full of great ideas for small plots.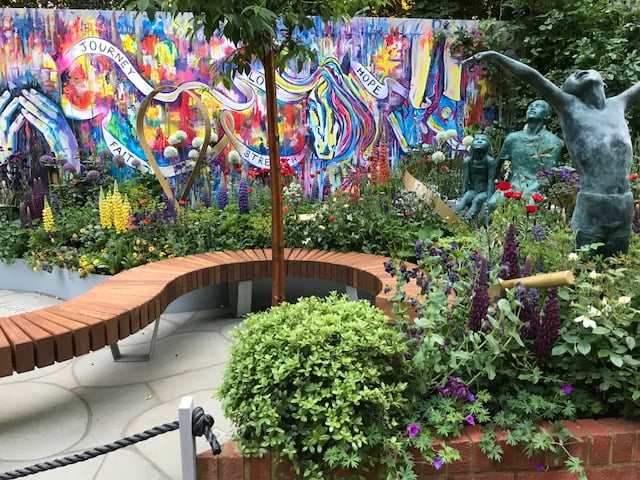 4 Plants, flowers and floristry
Chelsea would be nothing without the plants. In the show gardens they paint the borders in wild and imaginative combinations, but it is in the Great Pavilion where the plants take centre stage. Under cover of a marquee large enough to park 500 London buses are over a hundred exhibits from the world's best nurseries, growers and florists. Banks of perennials, alpines, cacti, tulips, daffodils and more in every shape, hue and size adorn the aisles and aisles of exhibits. It's a horticultural extravaganza featuring pretty much every genus known to botany. The displays encompass flowers, floristry and plants, featuring rare gems, more common examples and a few just unexpected surprises. Look out for a few newbies exhibiting for the very first time.
5 Knowledge and education
If ever there was a place to learn more about plants and horticulture it has to be Chelsea Flower Show. Don't miss the Discovery Zone, a World of Science and Technology in the Great Pavilion where several pivotal exhibits showcase different stories in the world of horticulture.
Top Chelsea tips
Take a snack and a drink with you, queues for food and drink can be long and if you are flagging a light snack and a drink will keep you going until the queues subside.
Comfy shoes are a must. It's hard on your feet and places to sit are limited.
Take a notebook or a camera to record the things you love. A camera phone is great to keep a record of stand numbers, plant names, ideas and inspiration.
Make the most of the evening. Visitors with day tickets turn up early to get the first glimpse of everything, but many people start to tire by mid afternoon and the show can quieten down. There are mid afternoon and late afternoon tickets available that may enable you to get around the show more easily.
Beware of the London plane trees; in particular along Eastern Avenue and Royal Hospital Way, the microscopic fibres from their leaves can get in your eyes and throat, especially on hot or windy days and cause discomfort and coughing fits.