Lighting up parts of the garden, patio or terrace has many benefits. First of all it increases safety, especially along paths, near doors and anywhere that there is a change in level like steps and terraces and thresholds. Then it enhances security. Thieves hate places that are lit up and prefer to do their business in the shadows and under the cover of darkness. But a glimmer of light, bright or faded, adds a magical ambience to your garden.
Starting out
You don't need to light the whole garden. It's a good idea to add light to entrances, gates, paths and any change in the level of your garden to light the way. Then choose an area that you want to use into the evening. It could be a seating area, the patio or just a corner of the garden. Make sure you have made the access safe and easy. You could simply place tea lights in jam jars to light the way, or string some fairy lights around the trees and shrubs lining the route. Or if you use your garden a lot over the summer, think about something a bit more permanent.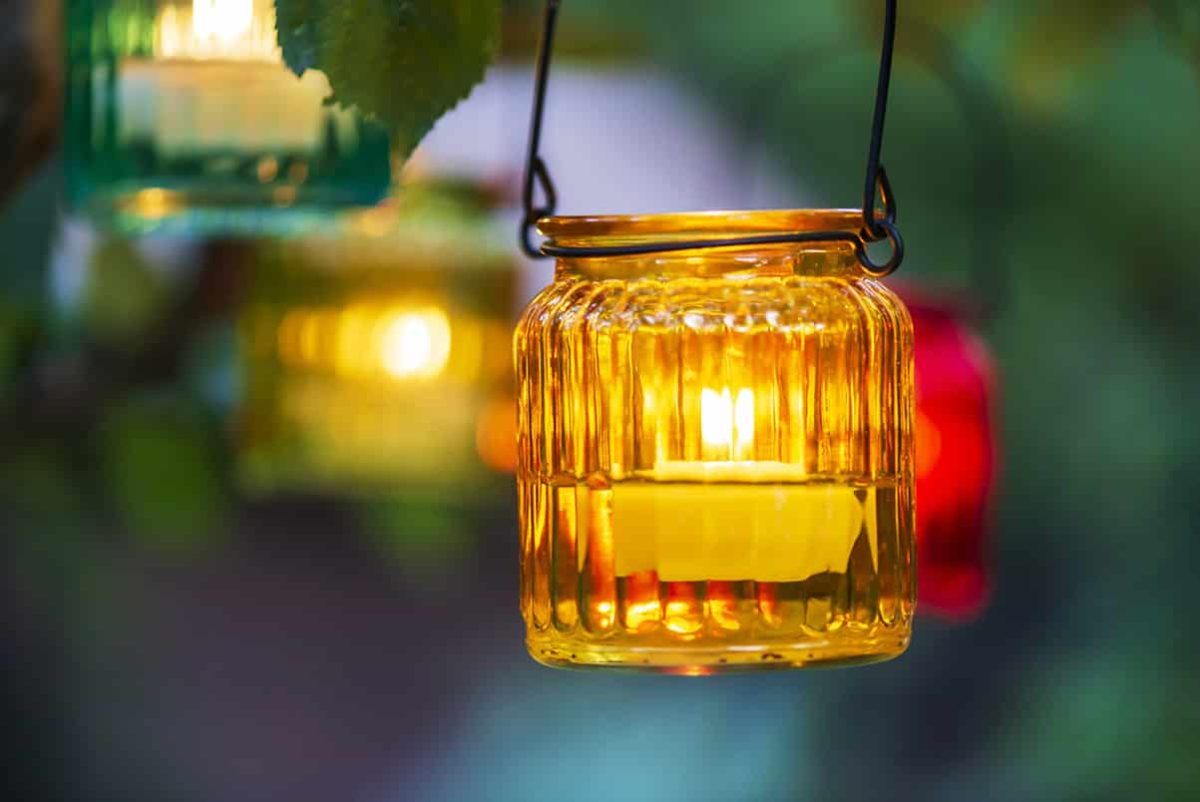 Solar lighting
These days there are some really fabulous and effective solar powered lights. They've improved immensely over the years, partly because battery technology has advanced, but also because the solar panels are better than ever before, charging the batteries even in lower light levels, which means that they work on dull days and into the autumn and winter.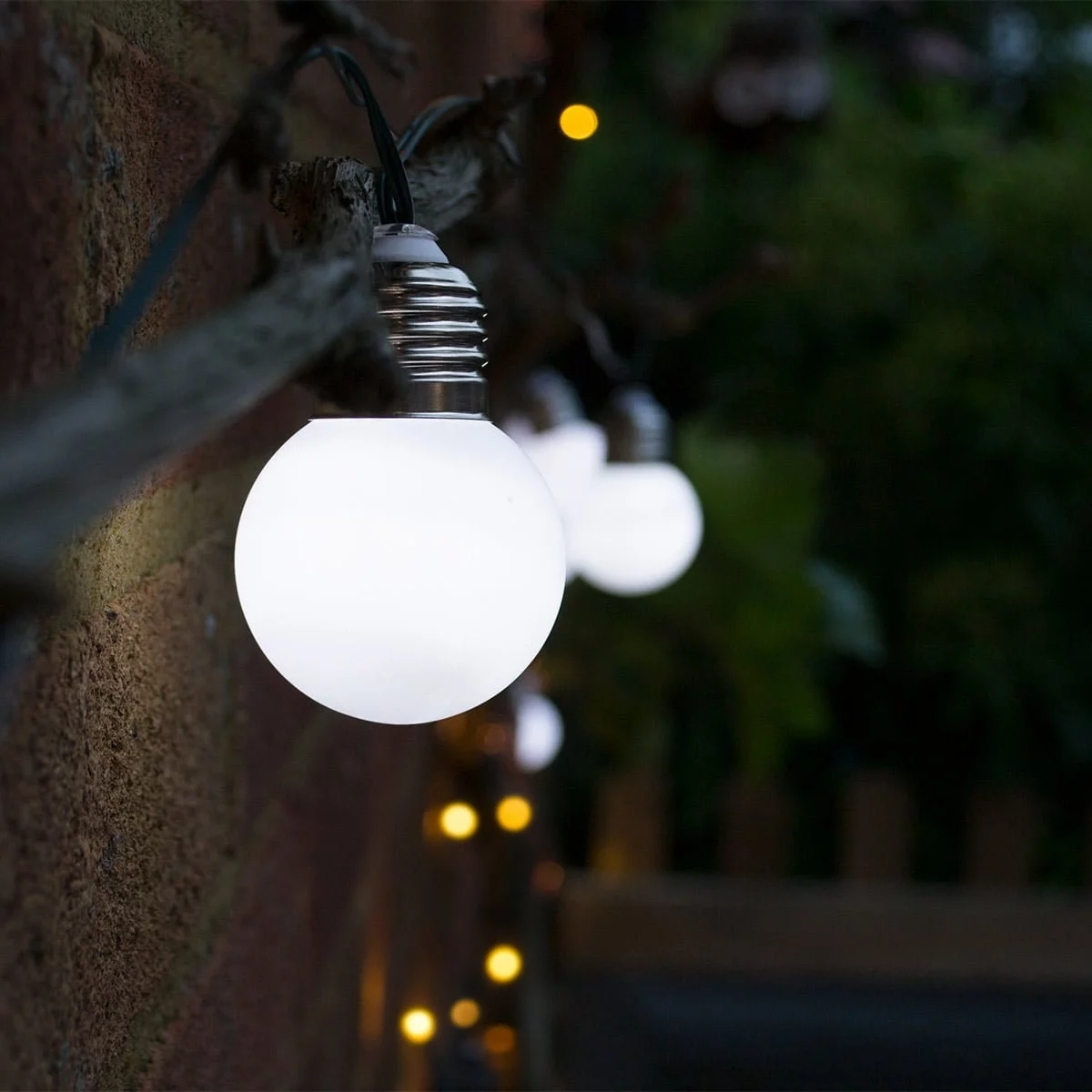 And the great thing about modern technology means that you don't necessarily need an electrician to add a power source to your plot. Solar lights can help illuminate your garden with little expense and effort. Most can be set to switch on at dusk and off at dawn or they have a timer set for six hours of light.
Check out the solar lights that we have in the Richard Jackson shop. Richard is pretty picky about what he chooses for the shop so you can be sure that you are getting great value for money and unbeatable quality.
Fairy lights
Add a magical look to your outdoor décor with a length of fairy lights. You can twirl them through the branches of a tree, underneath a parasol, or over a garden arch or gazebo to add a sparkly look to the garden. You can purchase special solar powered outdoor strings of fairy lights that are the perfect way to illuminate a small area with glittery lights. There are even some with spectacular star burst clusters which will add shape and form to the effect.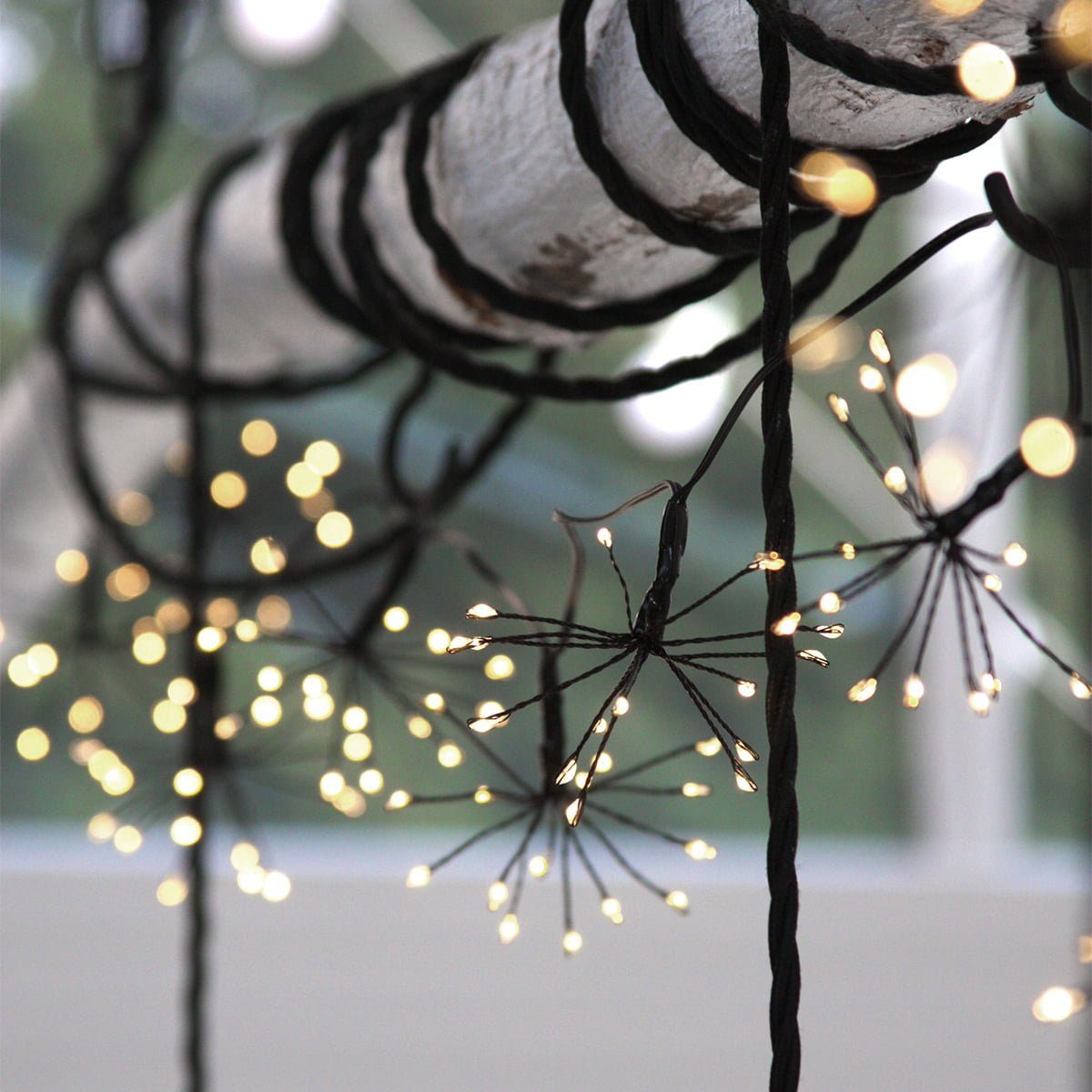 Lanterns
If you want a light that you can move around to suit your needs then consider a lantern. You can choose from a lantern or jar that holds a candle, or for safety reasons, choose a solar powered lantern. The great thing about lanterns is that you can carry them to light your way, place them in strategic spots throughout the evening and move them from a seating area to the centre of a table when you are ready to dine. They can be an attractive focal point even when unlit especially if you choose a sculptural form. Solar is a great choice because it uses the energy from the sun to power the light, it recharges each day and it is ready to use as soon as it gets dark.
Candlelight
Candles and especially tea lights are a very cost effective way to add ambience and light to any setting, but it's really important to remember that they should not be left unsupervised and that they are placed in a safe place, especially when pets and children are around. A candle flame casts a soft, beautiful light, but it is also very capable of setting fire to its surroundings, especially overhanging foliage and stems. Place tea lights in jam jars or small lanterns to stop the wind blowing them out and to protect the flame from spreading elsewhere.
Fire pits
If you've got space add a firepit to your garden. It's a great focal point in the garden and the perfect way to stay warm into the evening. There are dozens of designs and versions, you could even use a drum from a washing machine, raised up off the ground. The flames add that wonderful real fire ambience and also take the chill off the evening. Be sure to take great care where you place the firepit. Look out for any overhanging branches and ensure it is stable and out of reach of pets, children and wildlife. Extinguish the flame before you retire for the evening and cover the firepit to prevent accidental access by nocturnal garden visitors.