As summer reaches it's peak and the days grow shorter, many gardeners begin to wind down the growing process, and anything that can be frozen, bottled or made into chutneys and jams begins in earnest. Likewise, nature prepares for autumn and now is the perfect time to go foraging for blackberries in hidden lanes and hedges.
Foraging for blackberries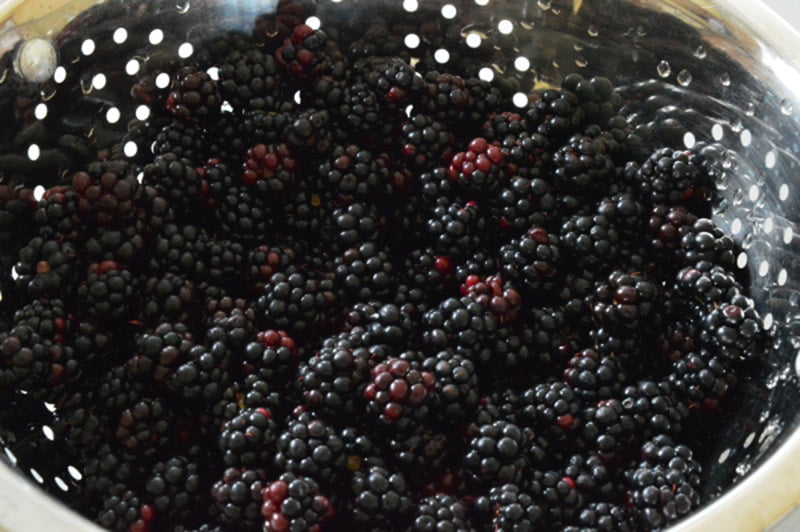 Perhaps there are thickets growing near or in your garden; or maybe you have to resort to buying supermarket ones. Remember, if you do go out into the country to pick blackberries to avoid picking any alongside the road, check the landowner doesn't mind, and that the plants haven't been recently sprayed with anything nasty.
Blackberries are in the same family as raspberries – apart from the obvious colour difference they both grow up canes. But unlike a raspberry, the centre stalk (torus) does not pull out of the fruit when picked.
Eaten for over 2500 years the humble blackberry is surprisingly good for us. It is rich in both Vitamin C and Vitamin K as well as containing iron and magnesium. The seeds, contain both Omega 3 and Omega 6 Oils, antioxidants, dietary fibre and protein.
There are thornless cultivars available to buy as well trailing types if you have the room or wish to grow blackberries in your garden, though there's nothing like foraging for your own one late-summer afternoon!
Ingredients
(Makes approx. 16-18)
220g Blackberries.
200g Self Raising Flour.
200g Butter.
200g Soft Brown Sugar
2 Large Eggs.
1 teaspoon of Baking Powder.
½ Teaspoon of Mixed Spice.
½ Teaspoon of Cinnamon.
Method
Either freeze the blackberries for 24 hours or soak them overnight in cold water with a little salt to help remove any grubs that may have crawled inside.
Rinse the fruit thoroughly and leave to air dry after draining in a colander.
Preheat the oven to 200°c/ Fan 180°c/ Gas Mark 6.
Line a bun tin with paper cases.
Crack the eggs into a suitable container and mix with a fork until blended together ready for later.
When the butter is at room temperature cut into cubes and beat it into the sugar using a wooden spoon.
Once the sugar and butter reach a cream like consistency, make a well and pour a little of the egg in and beat – continue this process until all of the egg is absorbed.
Add the spices and baking powder to the flour then sieve about ¼ of it at a time into the rest of the mixture using a blunt knife to keep as much air in as possible.
Next add the blackberries, stirring gently. It is normal for the blackberries to break and for the juice to turn the mixture an odd shade of grey.
Use a teaspoon to fill the paper cases then bake in the oven for around 15 minutes.
Leave to cool on a wire rack.