This year is so very different in my garden in Seaford. Ordinarily, this month I'd be unpacking the vintage cups and saucers, tea plates and tea pots in readiness for the 2000 or so visitors that would flock to the garden up until the end of July. 2020 is going to be slightly different. Currently in lockdown, as we are caring for my 93-year old mother at home, all garden events for this year have been cancelled. It's just going to be the three of us appreciating the garden this summer, oh and Chester our new rescue dog!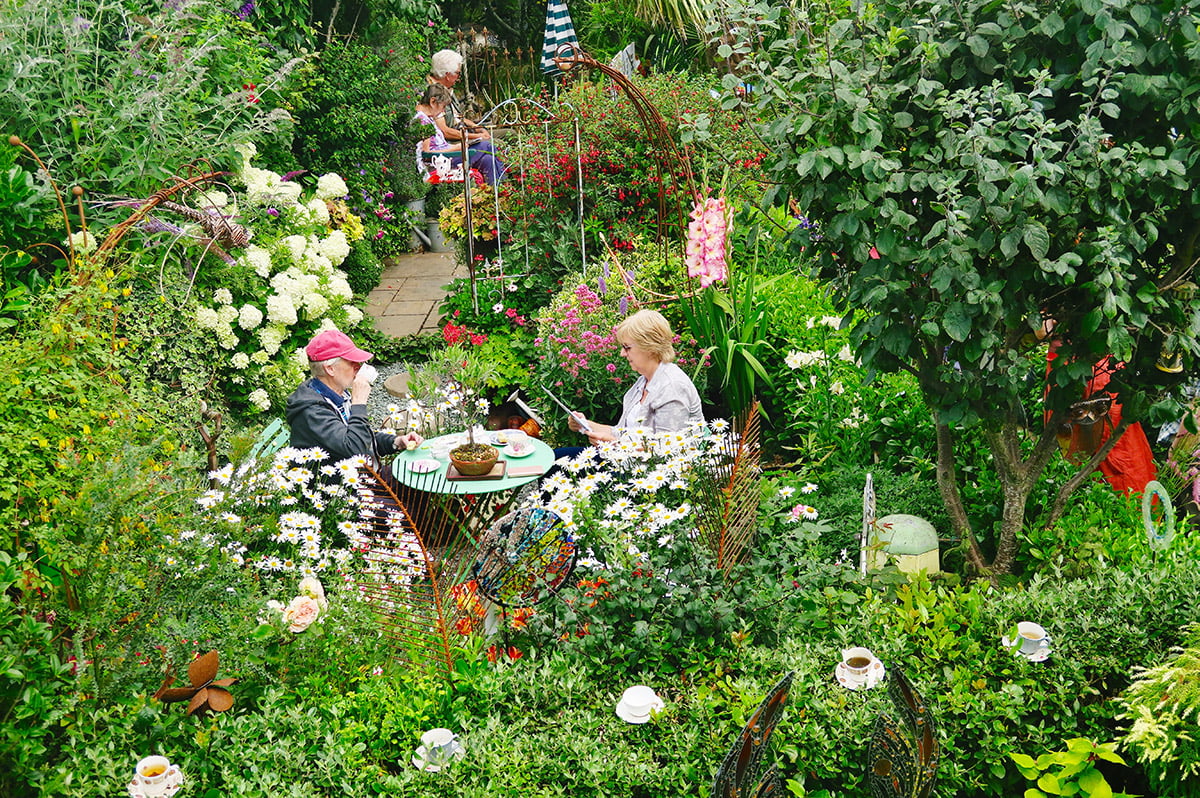 So, what sweet treats had I planned to bake and serve to my visitors this season? Back in 2015, Francine Raymond, in the opening to her Sunday Telegraph feature on the garden said, "it's not just the planting scheme that entices visitors to this Sussex plot – it's also the home-made tea and cakes!" I've baked over 8000 portions of cake since we first opened the garden, so hopefully I know a bit about what is best-loved! There are so many nice places to sit and enjoy refreshments at Driftwood and it tastes even nicer served on vintage china!
Last Summer Helen Bamber wrote in the visitors' book, "My first visit but I will be back! Exceptional garden, fantastic host & delicious cake. Mum and I thoroughly enjoyed ourselves thank you." So, what might Helen have enjoyed from the Driftwood cake department this summer?
Blueberry Bakewell
Last year a hot favourite was a blueberry bakewell. It is very simple to make and what's more freezes well and I reckon seems moister when defrosted and served.
Ingredients:
140 gm ground almond
140 gm soft butter
140 gm golden castor sugar
2 eggs
1 tsp vanilla extract
250 gm blueberries
2 tbsp flaked almonds
Icing sugar to sprinkle over
To prepare:
I use a 20 cm loose leaf bottomed tin, greased and with base lined. Heat oven to 180C degrees or 160C if fan assisted. It's so simple, put all ingredients, except blueberries, into a food processor until well-combined. Put half mix into tin then sprinkle on the fruit and cover with remaining mix. Scatter with flaked almonds and bake for about 50 minutes until golden. Cool, sprinkle with icing sugar and serve. Or cool, freeze and sprinkle once defrosted.
Victoria sponge cake
A regular feature on the cake menu is a Victoria Sponge. Simple, elegant and if cooked right tastes great too.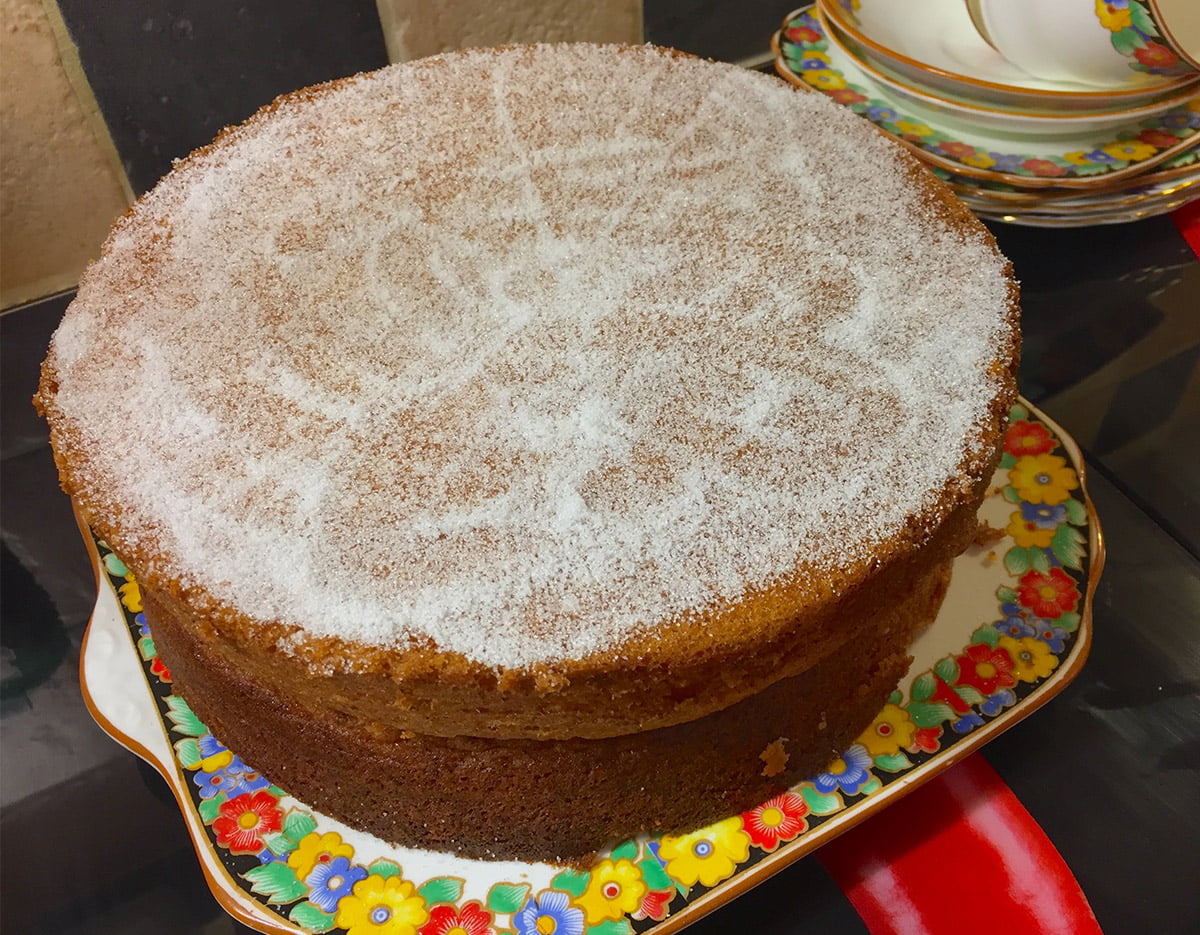 Ingredients:
225 gm caster sugar
225 gm self-raising flour
225 gm margarine
2 tsp baking powder
4 eggs
Raspberry jam
To prepare:
Preheat oven to 180C. Grease and line 2 * 20cm loose leaf tins and line base with greaseproof paper. Mix eggs in bowl then add sugar, flour baking powder and margarine. Mix until well combined. Divide mix between 2 tins and bake in middle of oven for 25 mins until golden brown and are coming away from edge of tin. Cool, remove from tin. Spread jam on base and top with the other half sprinkled with castor sugar!
You can try these in lockdown and enjoy them yourselves, perhaps imagining you are in the garden at Driftwood. Visit Geoff's website page click on the first video link and take the virtual garden tour while eating the cake!