Clematis 'Liberty'
Huge single flowers up to 12cm across are blushed white with pretty red veins and red margins and open in May and June. But this is not one of those clematis that rampages into the garden next door. Reaching about 2m in height, it's ideal for the patio pots or borders. Available from: Thorncroft Clematis.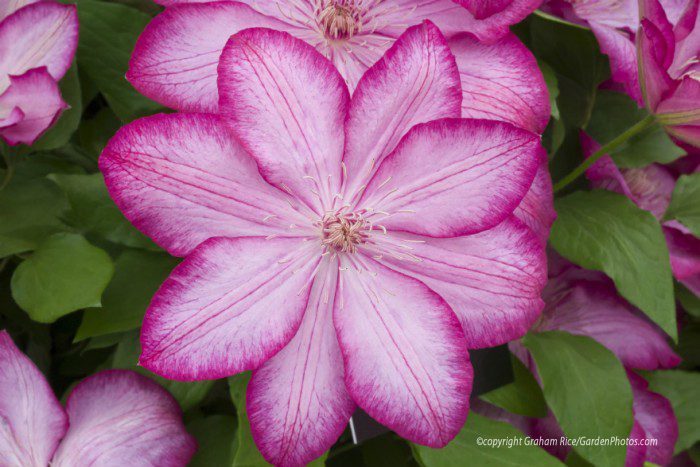 Dianthus Tequila Sunrise
Most garden pinks are double, sometimes overstuffed with petals, but the huge single flowers of Tequila Sunrise are delightful. Prettily frilled, beautifully scented, palest apricot pink flowers have a red ring around the centre and all is set off by bright evergreen silver leaves. Best in a sunny site and in soil that never gets soggy.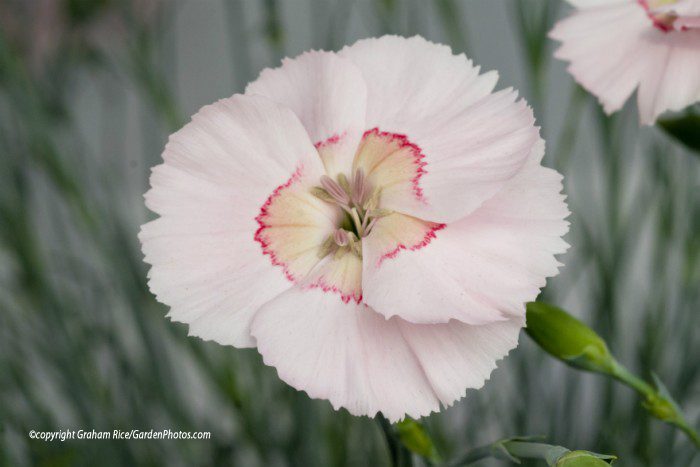 Fuchsia 'Pink Fizz'
Climbing fuchsias? Whatever next! We're so used to seeing trailing fuchsias in baskets and bushy ones in pots so 'Pink Fizz' is an exciting development. Pink-tinted, red and purple flowers open all along the 1.5-1.8m stems and two thousand blooms have been counted on one plant. It's ideal in a large patio pot or tied in to a trellis. Available from: Thompson & Morgan.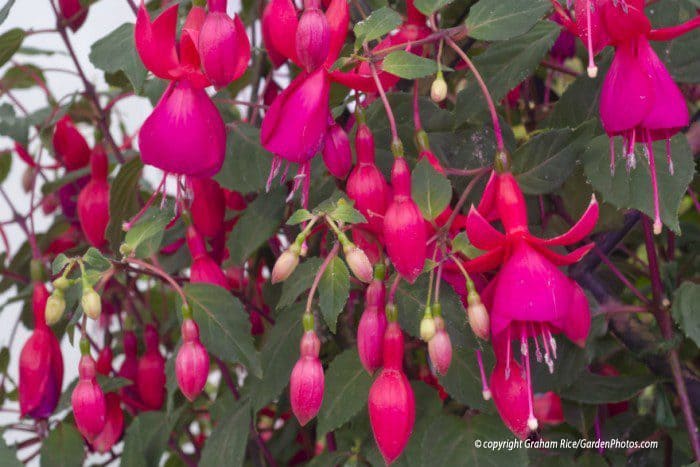 Rosa Susie ('Harwhistle')
Most climbing roses will reach the upstairs windows of a two storey house – where, of course, you can't appreciate the flowers unless you lean out of the window. Susie reaches only about 2m so the strongly scented, pink tinted, golden apricot flowers open at sniffable height amongst unusually disease free leaves. Available from: Harkness Roses.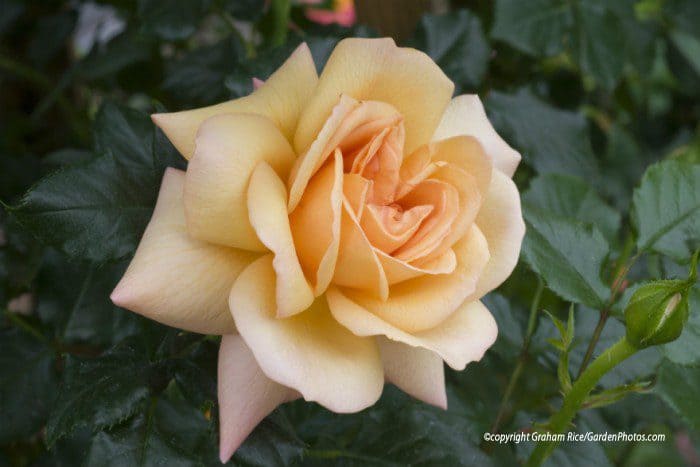 Streptocarpus 'Polka-Dot Purple'
Dibleys Nurseries in Wales are the world's leader in developing new varieties of these easy-to-grow house plants and 'Polka-Dot Purple' might just be their best yet. The white flowers, with their lovely pattern of purple speckles and streaks keep coming for ten months of year, on plants just 30cm high – ideal on the windowsill. Available from: Dibleys Nurseries.