Happy Winter Solstice. Traditionally celebrated on the shortest day of the year, winter solstice falls a few days before Christmas.
This last year has really shown us the value of our gardens, nature and outdoor spaces. Millions of people have started to garden and millions more have started to notice nature, admire landscapes and value wildlife.
While the world remains in turmoil more and more people are starting to appreciate the turn of the year, the cycles of nature and the wonder of the natural world.
Let there be light
It's not that long ago when we didn't even have electric light and relied on the daylight to carry out most activities and fire and candlelight at night. It wasn't until the 1930's that electric lighting was commonplace in new build homes. We probably take it for granted. But imagine relying on the sun for light. And then imagine the days getting shorter and shorter as if the sun was dying. It's no wonder that people celebrated the solstice, the start of the return of the sun. It must have been magical to see the days start to lengthen.
We recreate a little bit of this magic when we drape fairy lights around the Christmas tree and when we light candles on our festive table. This season put a solar light into the garden, light a candle for a loved one, or add an extra strand of fairy lights to your decorations and take a few moments to remember the importance of the sun.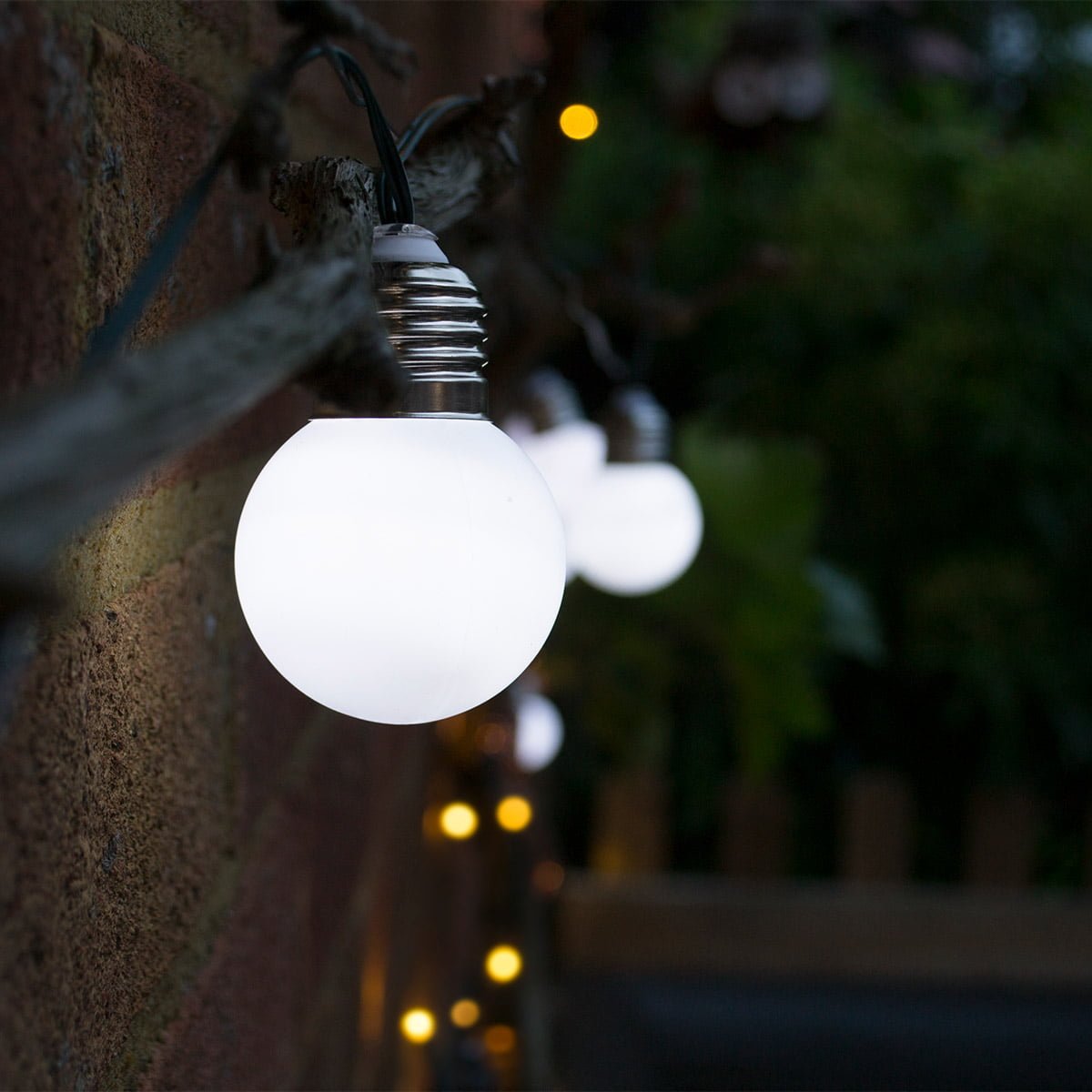 The Christmas tree
The focal point of most homes at Christmas is the tree. A natural living tree holds the real essence of the celebrations, bringing its energy and scent into the home. Traditionally it was a symbol of life everlasting, because the evergreen branches lived through the darkest days of winter and right into spring. In the same way holly and ivy are used to make door wreaths and festive decorations.
Collect some evergreen foliage from the garden and put it in a vase.
Winter herbs
Make a bundle of festive herbs or a posy, wrap in silver foil and give to your neighbours to augment their Christmas lunch. Pick stems of evergreen herbs such as rosemary, sage, bay and thyme. But don't forget to add your homegrown herbs to your own seasonal food. Add sage to your nut roast or Christmas stuffing. A few sprigs of mint will transform new potatoes, or make some mint sauce for roast lamb. Add rosemary to the roast potatoes or spike a joint of lamb with rosemary leaves before roasting. A bay leaf will add flavour to soups, stews and casseroles. If you have an open fire, add dried leaves and stems of herbs to create a wonderful aromatic incense as the fire burns.
Yule Logs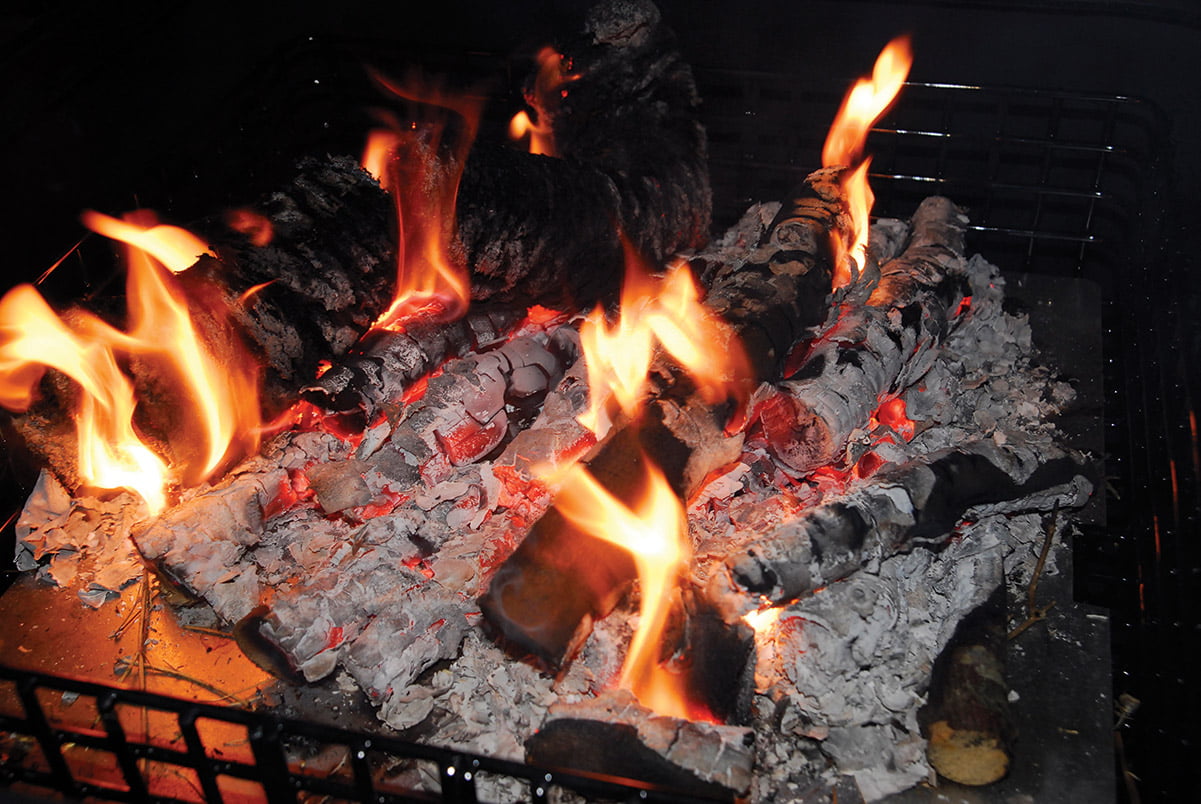 If you thought that a Yule Log was a chocolate Swiss roll cake, well you'd be wrong. The traditional Yule Log was another way to celebrate the return of the sun, and was actually a specially chosen log usually from an oak that was burned on the hearth on the solstice. Traditionally the log would burn for many days spanning the time as the days lengthen. If you have a wood burner in your home or a fire pit in the garden you can recreate your own version. Some people like to write little wishes on a piece of paper and burn them on the Yule Log fire sending their wishes to the universe.
Natural gifts
Make the most of your garden bounty by making and giving gifts like fruit liquor, jams and chutneys, festive door wreaths and more. How to make a Christmas wreath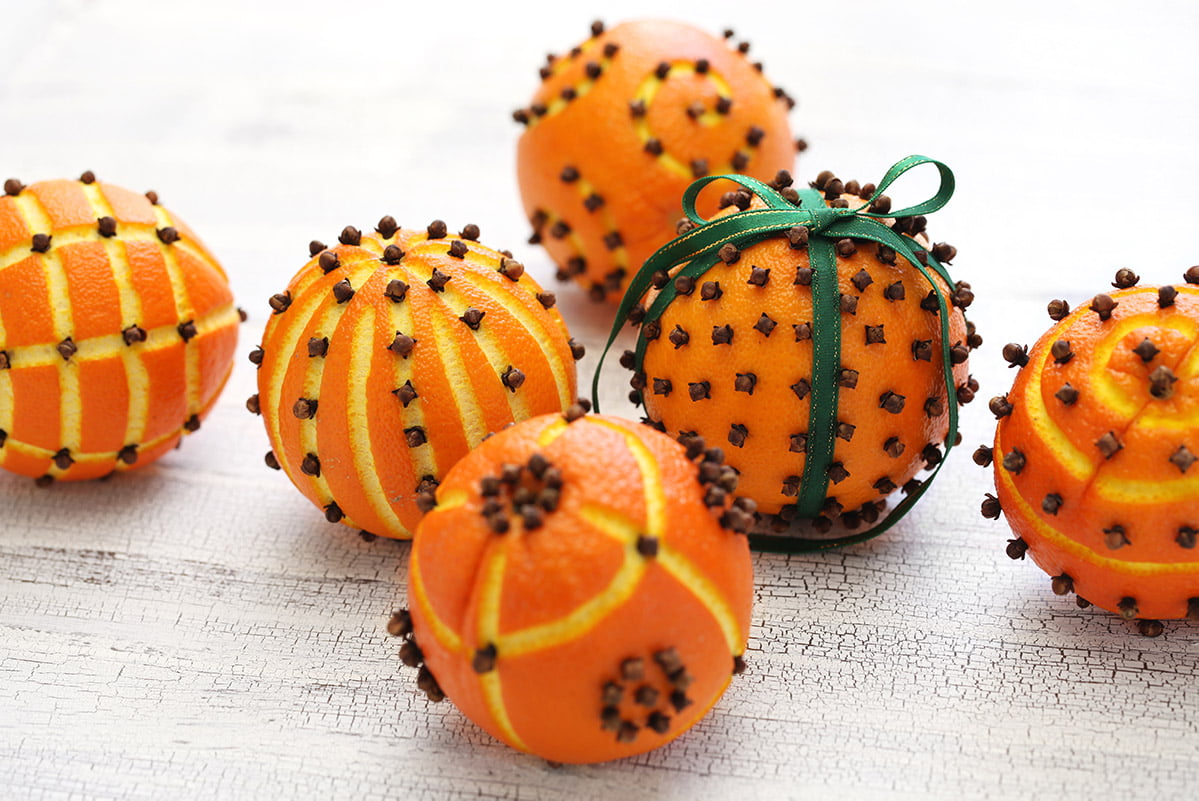 Make clove oranges for room fragrance and give them as gifts. Simply push cloves into the skin of a plump orange all over and hang with a ribbon.
If you have a source of fir cones these can be sprayed with silver or gold paint, or left bare. Use them to make decorations. You can hang them from the Christmas tree or use them to make door wreaths, garlands and swags.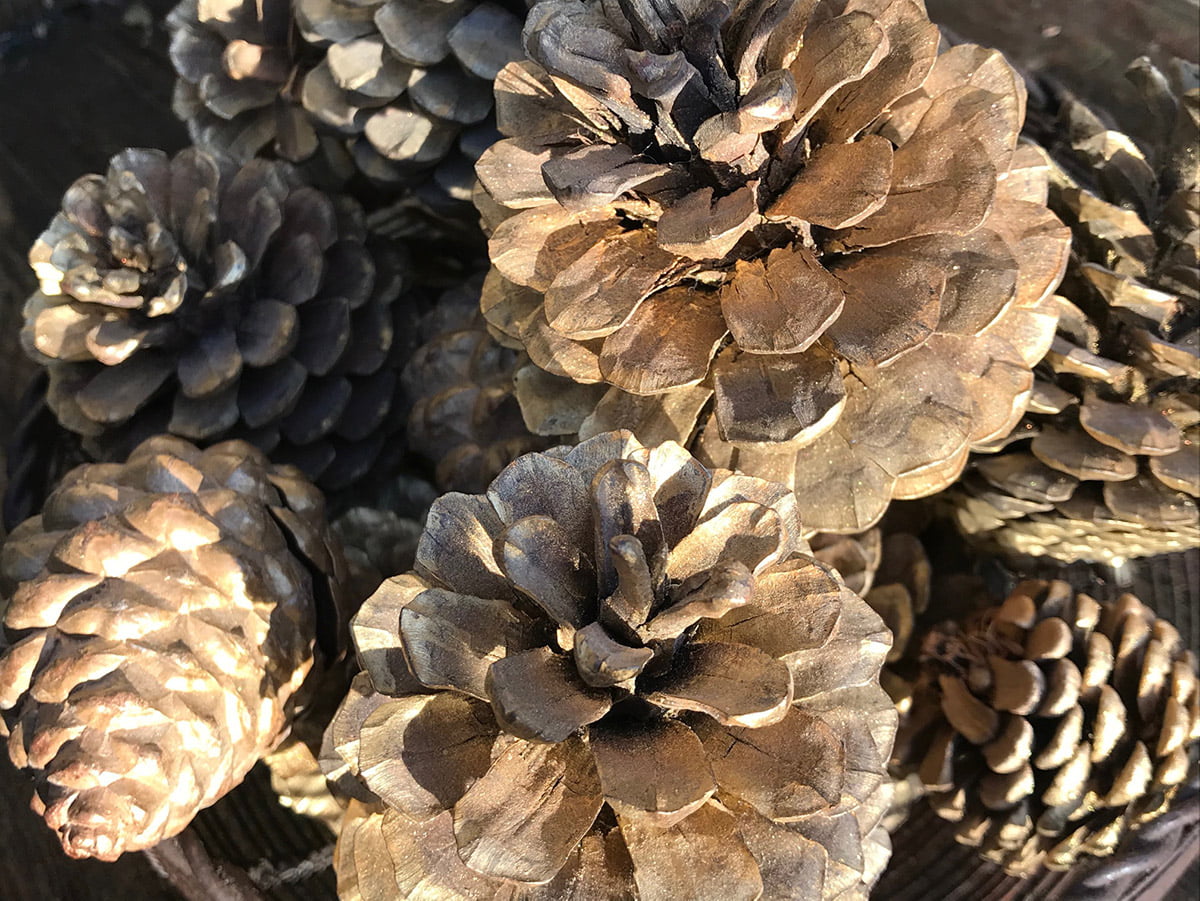 If you have a friend with an open fire, why not make some firelighters. Simply melt some old candles (if you've got scented candles even better) and pour the molten wax over dry fir cones. One or two added to the base of the fire will quickly catch light and the slow burning cone will help light the rest of the fire.