Show gardens, large or small are the perfect way to glean ideas and inspiration for your own plot. Take a good look around the gardens and displays at this year's RHS Hampton Court Palace Garden Festival and you will find all sorts of neat ideas that you may have never thought of. Here are five that we think you might like.
Sails for shade
We've all used a garden parasol to create some shade in the garden. The latest idea is to use a sail or a piece of canvas strung out between several places overhead to block the sunlight. A simple shade is a neat idea. In the Year of Green Action Show Garden there is a sail and a hammock used for the same result, an area of shade.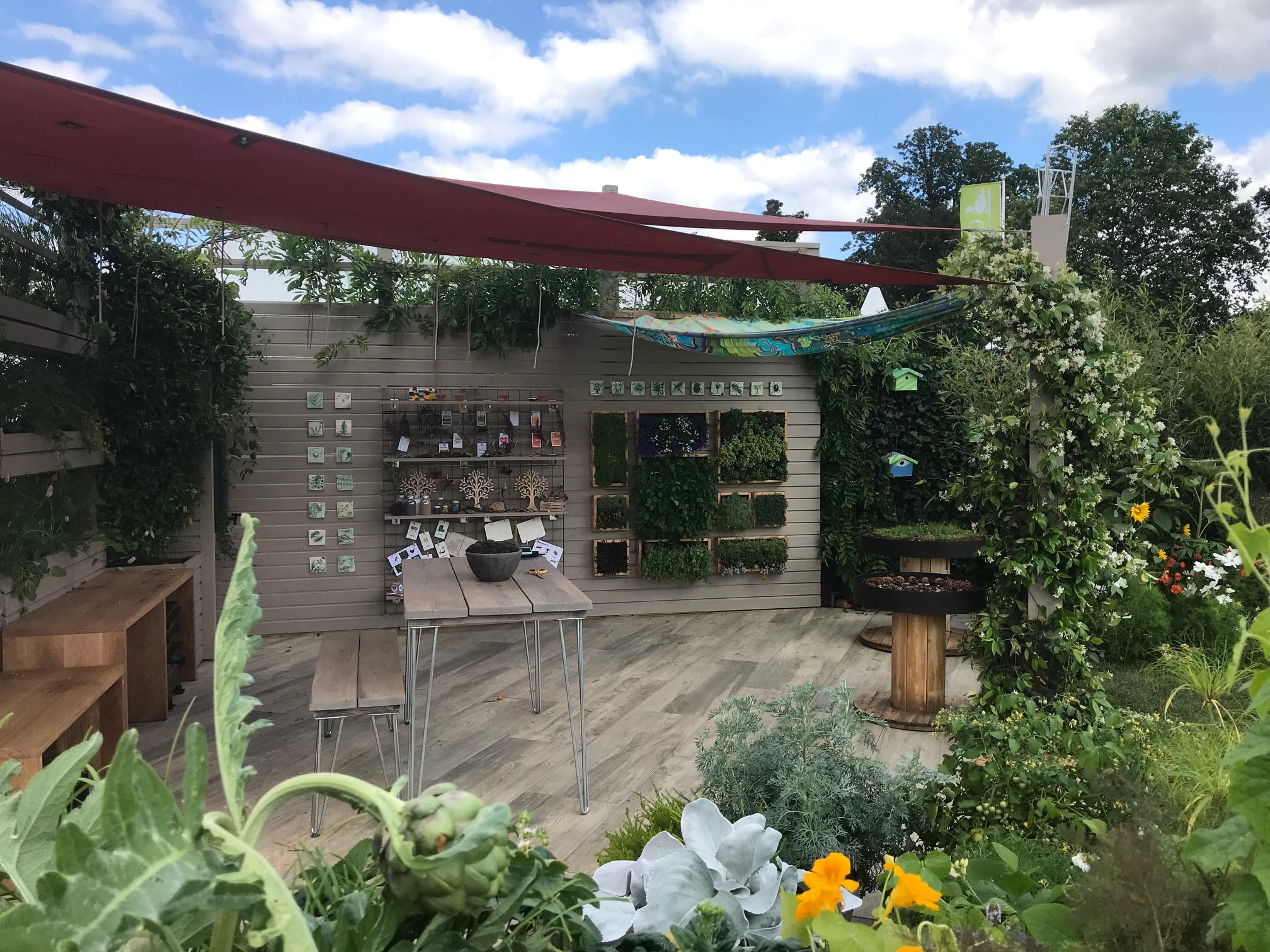 Whether you use a new hammock or an old one, that's up to you, but it's a great way to recycle or up cycle a hammock that may be taking up space in your shed. Just stretch it out above head height and let it cast its shade below.
Chair support
Lifting a planter up so that it can be appreciated from different angles is a useful garden technique. Think of a garden urn on a plinth and you get the idea.
But how about re-using an old chair and placing a large planter onto the seat? In the Nature Craft Lifestyle Garden there's a tired old chair supporting a potted fern and it looks just lovely.
Ornamental bricks
Old bricks are a useful building material in the garden. Sometimes they look just great in their rich terracotta hues. But if you want to give them a new lease of life, take a leaf out of the Community Allotments Growing Ideas in Tolworth, ShedX display, where the bricks have been stenciled and used to divide the beds and borders.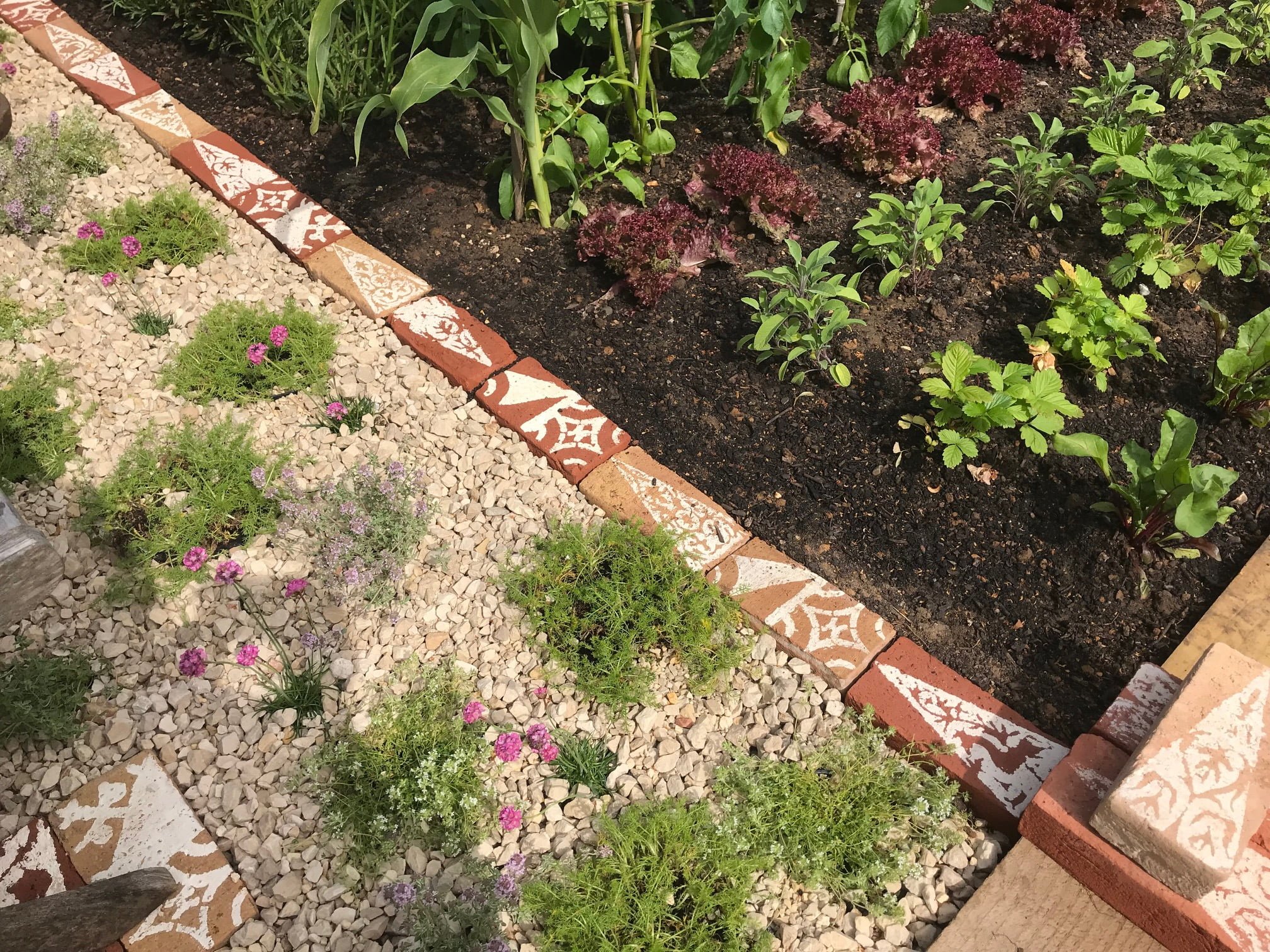 It's a simple but very effective idea that turns something that might be regarded as mundane into a very neat idea.
It's in the jeans
This is a great idea for reusing old trousers. Make them into a hanging (or sitting) planter. Simply sew the bottoms of the legs up and then fill with compost. Sit them onto a garden wall, chair or bench for best effect and then plant them up. All you do is Cut slits for planting holes into the fabric and then let the plants grow rampant. A simple but great idea.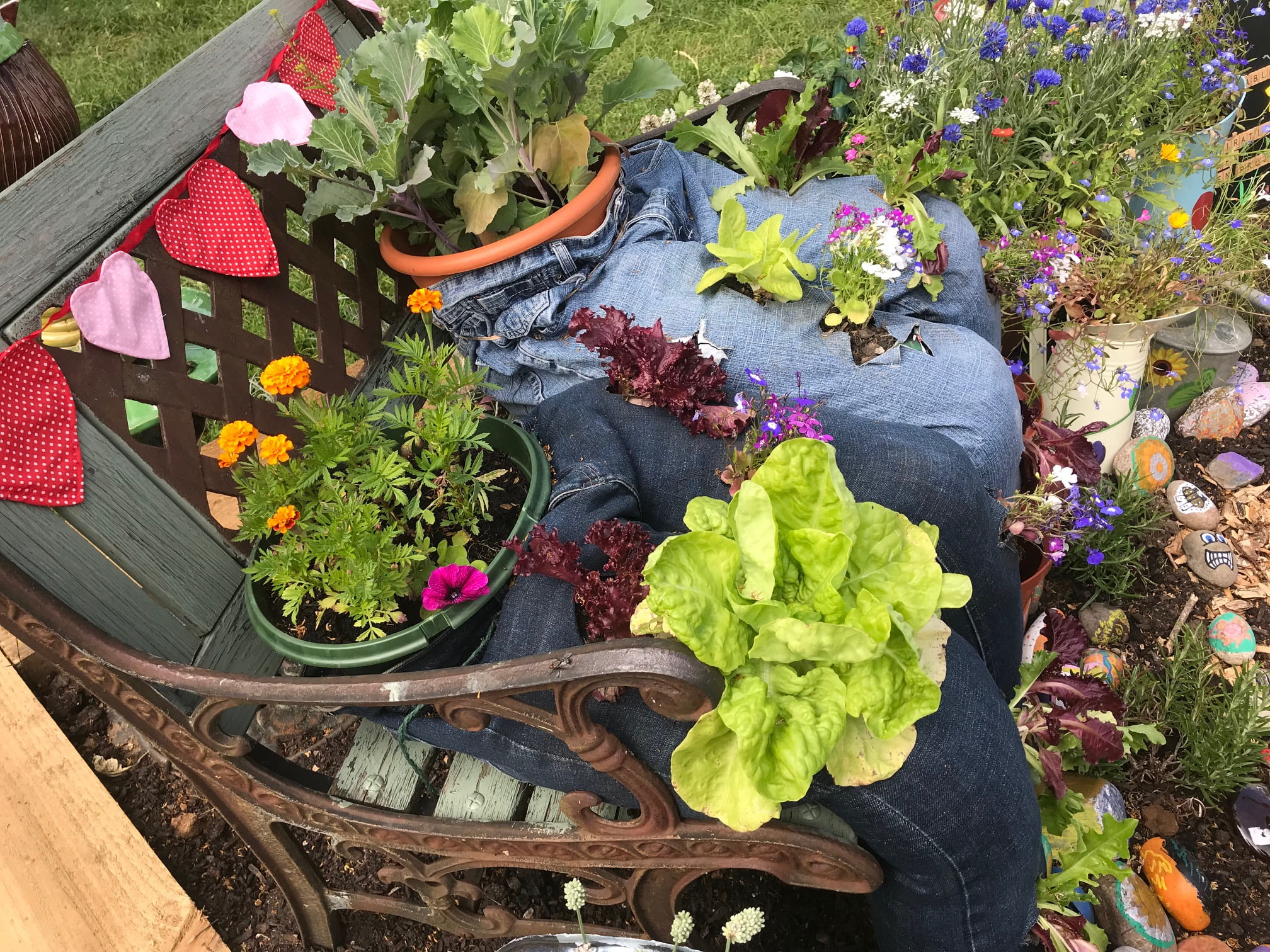 As seen on the Community allotments.
Unusual Planters
Anything that holds compost can be used to plant plants. But there were some good ideas at the year's RHS Hampton Court Palace Garden Festival.
The Fernleigh Recyclable Inspirational Garden Haven uses old shopping bags and shopping baskets to grow vegetables. Simply fill with compost and plant full of flowers, fruit or vegetables.